We have here a nice submission from the Netherland-based designer Gert Eussen. After the nice Coco Hut was featured here in Igreenspot, here comes another worth featuring creation from the eco-designer, and it is called as the Eco-Parasol.
"Recently it's been very hot in Holland, and as you might know, we have an extreme shortage of shadow due to our flat and open country. The polders feel like deserts with temperatures of 30 degrees Celsius.
I am not the kind of person who runs out to the first store and buy an conventional and non-attractive parasol. Therefore, I went into my workshop and came up with the following.
The idea is that you do not move your chair but adjust the canopy. Therefore, I needed a flexible structure. However, even more important I want to create (as always) something unique and sustainable. I looked for some basic materials in my workplace that were not used or were left over and gathered them to see what I could come up with.
Voila, there it was the 3-4 shade. The structure is made of a branch not suitable for the industry. (What the loggers throw away) An old sheet, a handy mom and bamboo sticks.
The trick is that the holes have to be in the right spot in order to achieve its 'flexibility' and of course, the rights angle in the triangle wings. This took me quite a while to figure out all in all, me and my family enjoy the fine weather now but with the ability to take shelter in the shade, no matter where the sun is."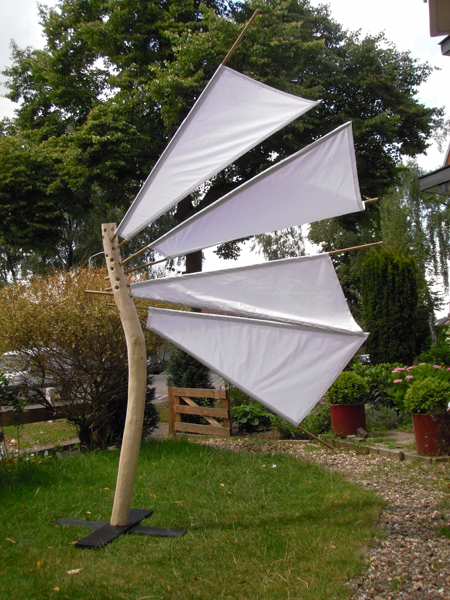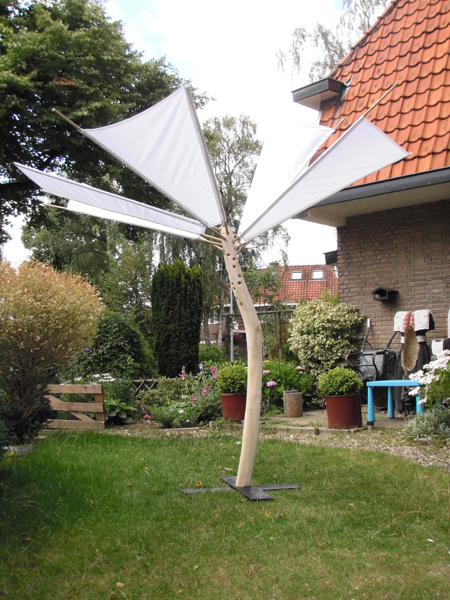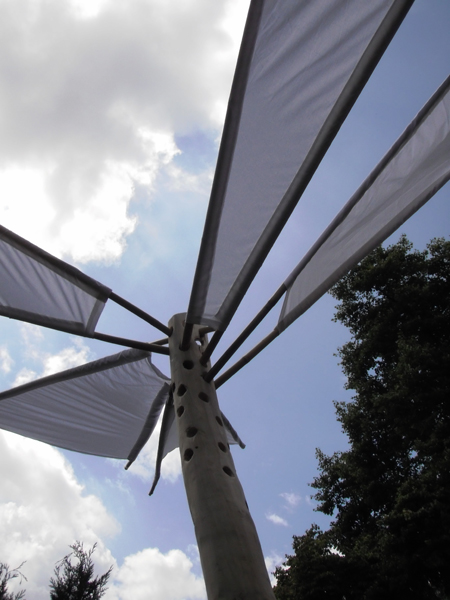 Source: Gert Eussen