The Nunatak Sarl Architects erected another prefabricated house at the L'Ardevaz Mountain. The look of the house is quite amazing and off-balanced but always has a purpose. The sloppy roof for example is n total harmony with the east and west side of the mountain.
The house was erected using an eco-friendly prefabricated wood framework with another eco feature like the passive heating. The interior has an interior coating of painted wood particle and was protected from outside heat with an insulation coat. The house's gray concrete flooring has an integrated heating system.
In addition, this cozy Zufferey house also has terrace and garden placed on the ear and south sides of the home to protect the residents from western winds and the summer sun's hot temperature.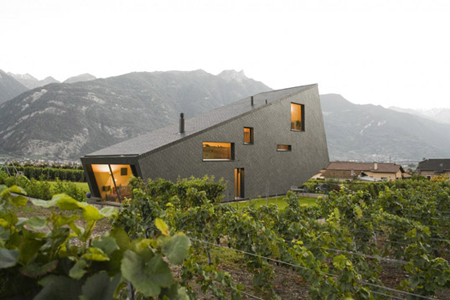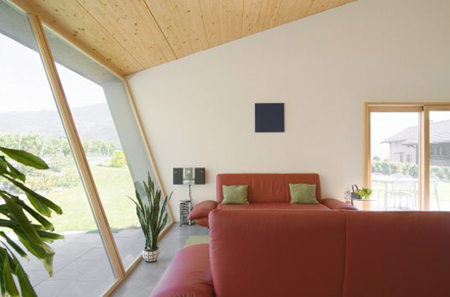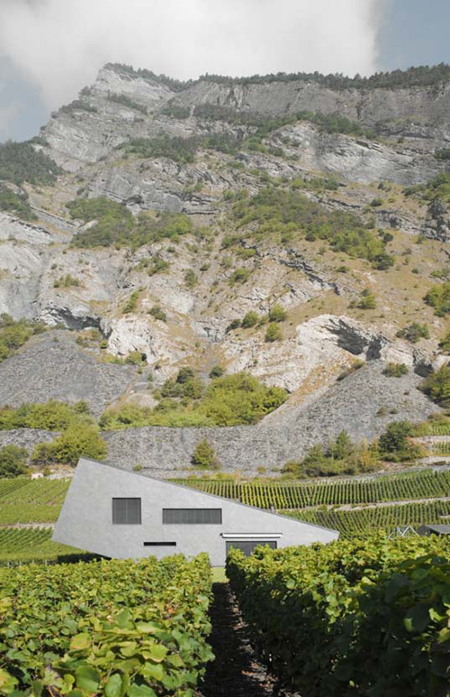 Source: Nunatak Sarl Architects via Inhabitat