GreenChamp Bikes, a new and dynamic start-up, makes balance bikes for children from as young as 18+ months to 5 years, out of bamboo! GreenChamp Bikes came about because of the founders' belief that children's toys should be made from eco-friendly, sustainable materials, to encourage parents to educate their children on the environment from a young age, in the hope that this will go a long way in providing them with a greener future. Besides its eco-friendliness, GreenChamp Bikes are lightweight and super durable, ensuring easy manoeuvring for young kids who are learning to ride a bike.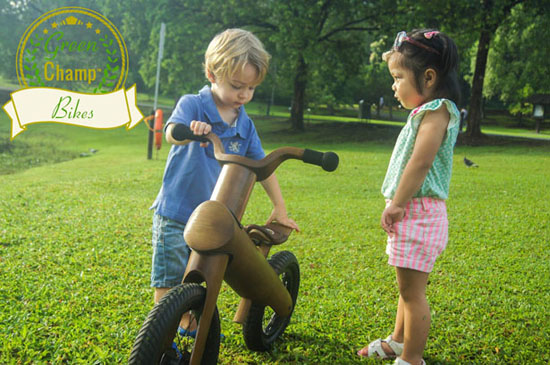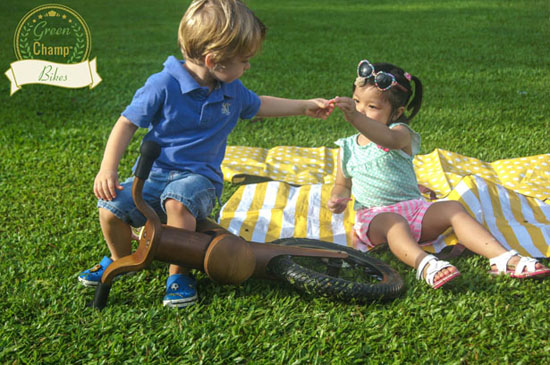 Here are some facts about GreenChamp Bikes:
Made from bamboo, one of nature's most renewable sources of raw material: it requires only sunlight and water and grows very fast, up to 1 meter a day!
Specially developed bamboo technologies: GreenChamp uses two specially developed technologies during production. Honey is infused into the bamboo fibre to prevent cracking. Also GreenChamp bike frames are double-walled, in which 1 bamboo is fused between 2 bamboo walls to ensure the durability of the bike. This also increases the bamboo frame strength by approximately 50%.
Smoothest ride possible for your child: Our nature-based joints and bamboo framework promotes the smoothest ride possible for your child, so no matter how they ride, the vibration dampening effects of our natural materials compliment their riding style for a glide-like feeling with maximum comfort.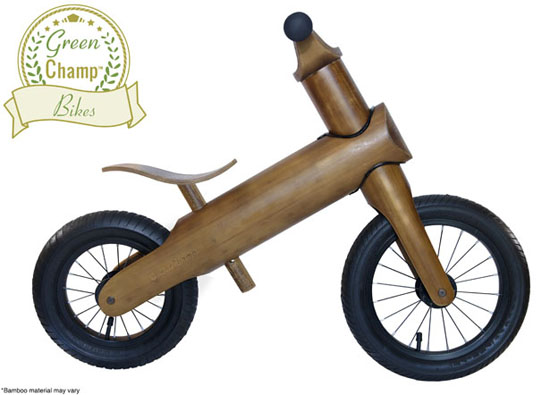 From : GreenChamp Bikes
IGreenSpot received this GreenChamp Bikes from the page "Submit Your Green Product Creation" feature, if you want exposure or showcase your green project, we welcome you to submit your green product for publication.