Browsing articles tagged with " Sustainable"
Tissue is important in keeping good hygiene in addition to our clean handkerchief and the Sustainable Kirei Sorghum Grass Tissue Box Cover will help you hide your ugly cardboard tissue box and keep them away from your eyesight. As its name suggests, the tissue box cover is made of ½ inches sustainable Kerei Soghum grass making it an eco-friendly tissue box cover. In addition, the cover is also handmade, reducing carbon emission. Therefore, it produces zero pollution, which is good for the environment. [Click here for more info about the Sustainable Kirei Sorghum Grass Tissue Box Cover]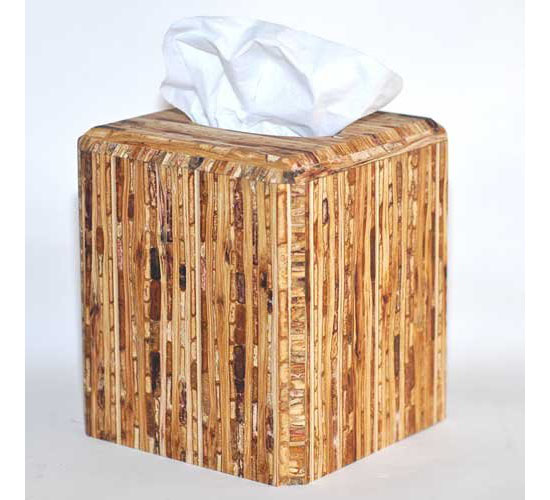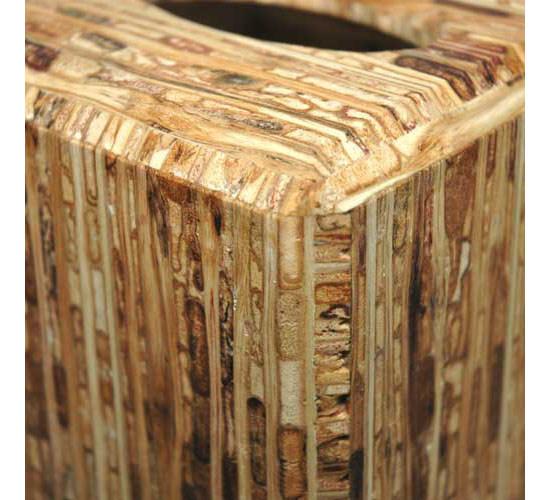 Not all redesigns will hurt the environment just like the Rolling Chair, which is a redesign of the Eames Chair in the 50s that is once made of fiberglass and resin. The redesign is made with sustainability in mind. The Rolling chair is made of bamboo and ecological resin.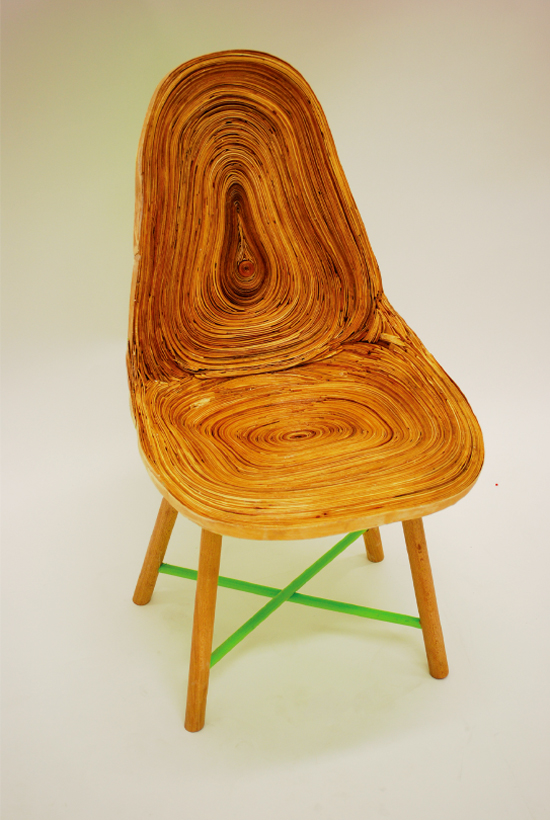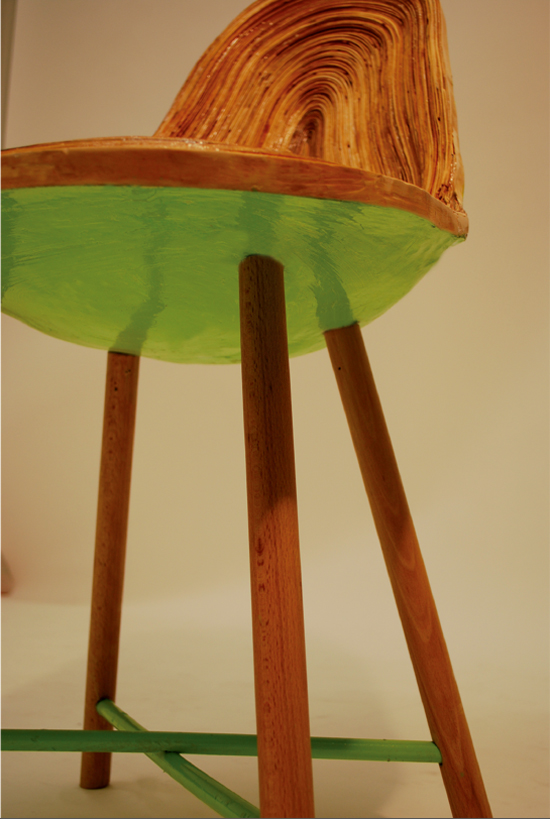 Bike or bicycle is obviously a sustainable transportation solution every time anytime and anywhere. We normally see bikes or bicycles in two wheels but the Potenza made a difference through it four huge wheels creating a look similar to classic car designs. What made this design different to the traditional bikes we known and the common cars is the hybrid technology the designer had applied to it. This bike design has the ability to store the energy produced in pedaling and when the driver is tired enough to pedal, he or she can make use of the energy stored and reach the destination with ease.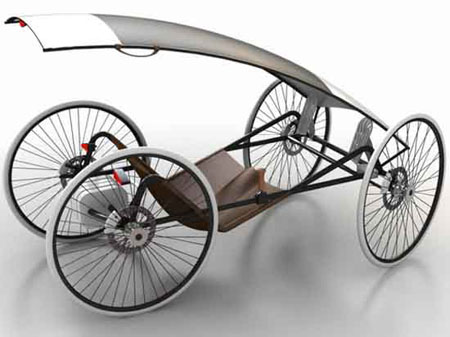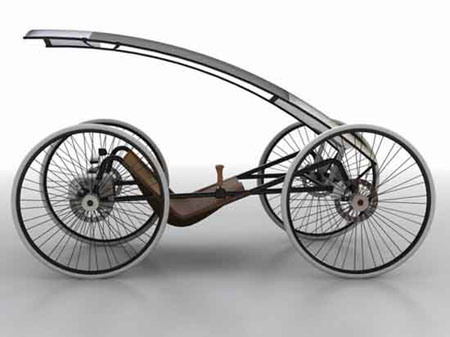 We have seen a lot of sustainable transport device design. Some are hybrid powered while others are human powered. The Diwheels is another sustainable transportation device designed to produce zero carbon emission because it is completely electric powered. The device looks pretty much like what you see in the Transformer movie and I find it not for those with motion sickness. You might wonder why it is not good for people with motion sickness, simply because, the Diwheels allows its riders to drive even when upside down, despite having the slosh control to keep the vehicle in place while moving forward. Watching the video might explain everything.
Source: The University of Adelaide
Is there such thing as edible house? For a toy maybe yes, but for real? Hmmm.. maybe you too find it new or weird to hear an edible house. Marijke Bruinsma and Marjan van Capelle along with Arhen de Groot of De Stuurlui Stedenbouw and Atelier GRAS respectively had made the real edible house possible through their wonderful creation called the Eat House. The reasons behind it being edible and sustainable are the vegetable crates that complete the house. These crates are used as beds to grow plants. Obviously, residents of the EAT house will have no problem with foods anymore as, they can easily pick the produce once due for harvest.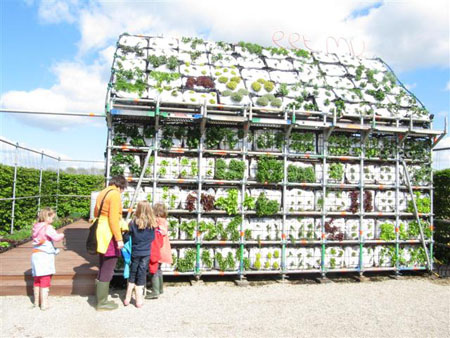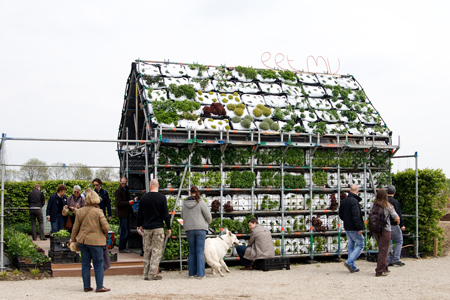 Sustainable transport has always been a dream of people across the globe. With the current climate change issue, majority of us are surely aware of the current climate condition and know how we can help to save mother earth. Sustainable transportation is one of the most popular ways to help save the earth. Hybrid cars are sprouting like mushroom all around every crowded city in the world. Repurposed buildings are getting attention as well, recycling old items are also a popular way, and a lot more. In Australia, the country sustainable transportation has gone a long way with their Australian High Speed Vehicle. It surely will allow commuters to save so much of their time traveling.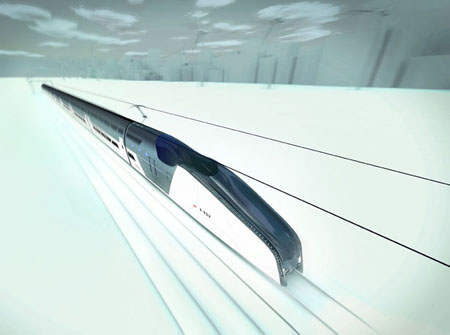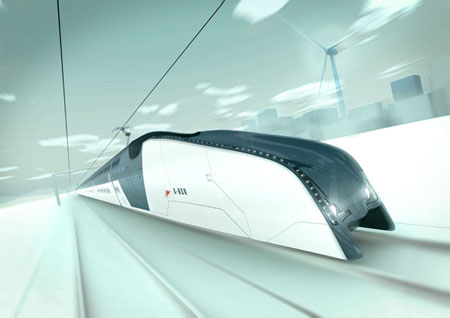 Water containers already come in various forms and made. We already have gone through with containers made of glass some are made of plastic and other are made of ceramic. Life is a sustainable water container designed by Andrea Ponti. Life is not just a simple water containers but is a sustainable one because it is made of recycled paper. Life is designed for Milano Expo2015. Life water container is designed to promote the use of sustainable materials are refrain from using those that are not including plastic water container. The Life water container also has a fashionable design allowing its users to bring it as a shoulder bag.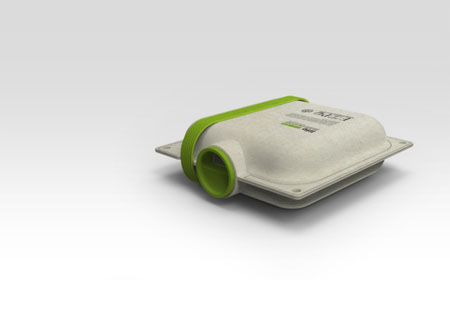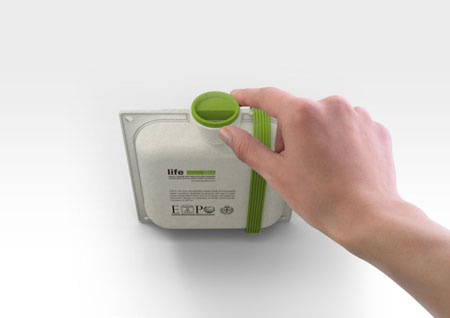 Recycling is becoming easy nowadays with the numerous interesting designs and design ideas using recycled items. The Bottle Flower Lamp is just one of the few reasons why recycling is fun.
FLOWER LAMP is a room lamp made from PET soda bottles, stones and a beautiful decorative ceramic pot. It is very flirtatious and protagonist in any space where it is installed, creating a suggestive atmosphere very light and romantic. The locations of the house that it likes are the console from the receiver, the sideboard in the dining room or bedroom dresser.
It also worries about the health of the planet, so it is made of two reused PET bottles up to 95%. Its water-based paint is free of solvents and gases too.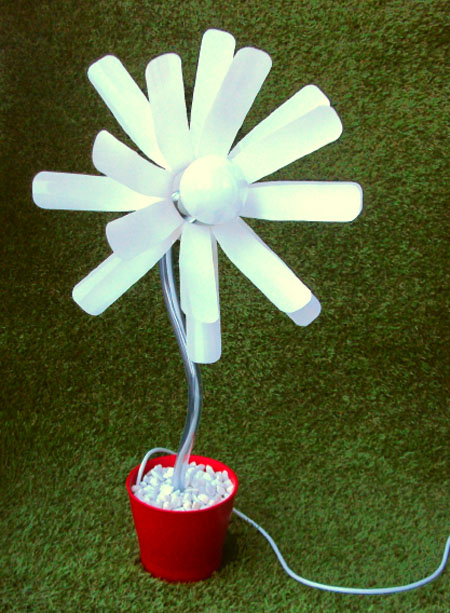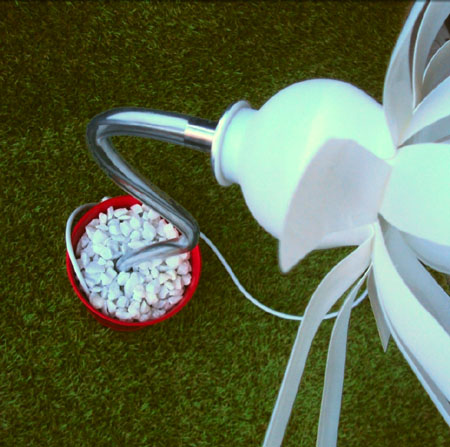 When calamities come, shelters are always became the immediate concern. The calm down and ease the discomfort of those people affected by calamities such as flood, designer Robert Nightingale has come up with the personalized shelter called the Water Shelter. This sustainable designed shelter is perfect in affected areas for it has a design that incorporated the local and remote product distribution and water collection system that harvest the rainwater from the shelter canopy. The Water Shelter has a Water Roller, a robust floating container that is used in transporting the shelter, possessions and water while creating value for the user on their day-to-day basis in water collection before, during and after the flood.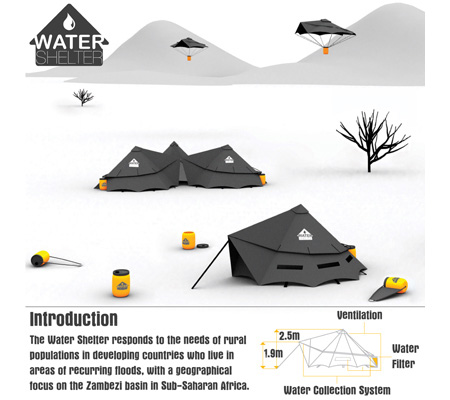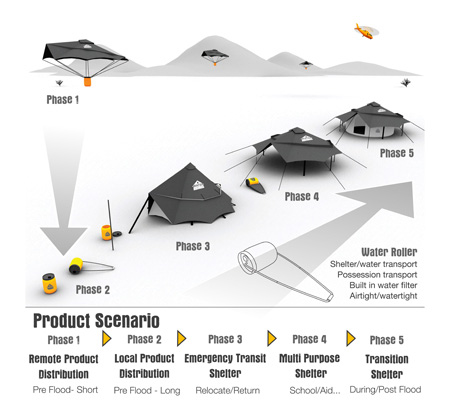 Many of drinkers are not aware of being sustainable especially if they under the influence of alcohol. They just tend to put their empty beer tin cans everywhere, and the party hosts are the ones cleaning like hell. Well this will never be happening again, because Brenda Osorio and Rodrigo Ambriz found a way of eliminating those mess created during parties, and this the product called the drink sustainable design. It is a big cardboard with holes, wherein drinkers can put on their empty tin cans. In this way, it will be easier when cleaning because all they have to do is to get the drink sustainable design and throw it to the trashcan.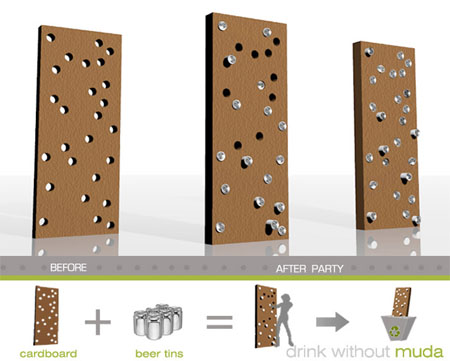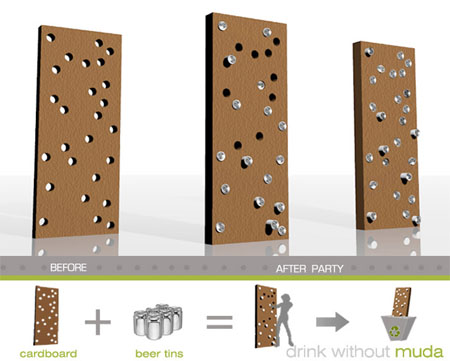 via EcoFriend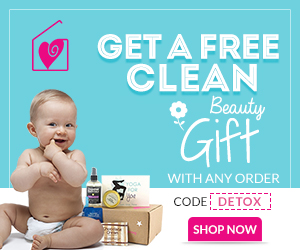 Our Recommended Partners
Advertise with us
Archives