DROP BY DROP is Pratik Ghosh's final year project at the Royal College of Art and Imperial College London. This project wants to remind us not to take water for granted, why can't we learn from history where ancient civilizations could prosper and perish through overusing and exploitation of water. DROP BY DROP is a plant based water filtration system, inspired by the lives and struggles of people in the forests of Central India to get access to water and beliefs around it. The second inspiration came from Biotic Pump theory by Anastassia Makarieva and Victor Gorshkov from the Petersburg Nuclear Physics Institute in Russia.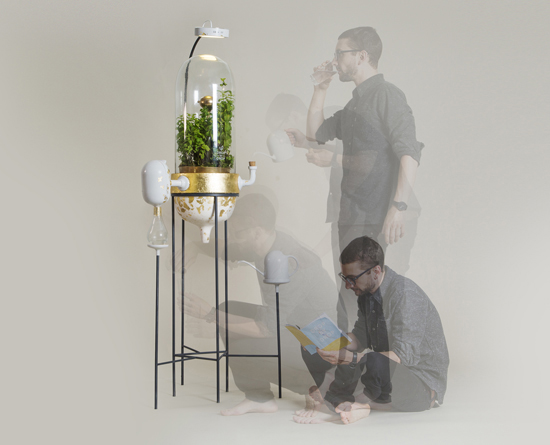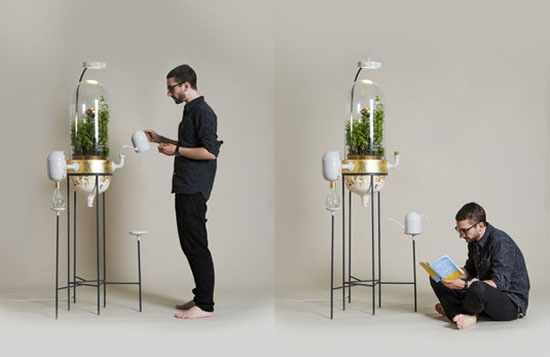 DROP BY DROP concept is a proof what plants can filter a glass of water in 12 hours, the overall system doesn't require much maintenance, in fact, it can turn into self-sustained biosphere when user is not available. The Biotic Pump theory can be proven through this concept, it talks about how forests such as Amazon can transpire millions of gallons of water into atmosphere, thus creating a partial vacuum and bring rain to some part of the world. Transpiration is a great science and miracle since it can be harnessed effectively.
This plant based water filtration system works just like a mini version of Amazon. DROP BY DROP is a biosphere with four key factors necessary for the overall process: heat, wind, light, and humidity, these factors should be maintained at an optimum level. The moisture laden air is pulled out of the system and condensed to form pure distilled water.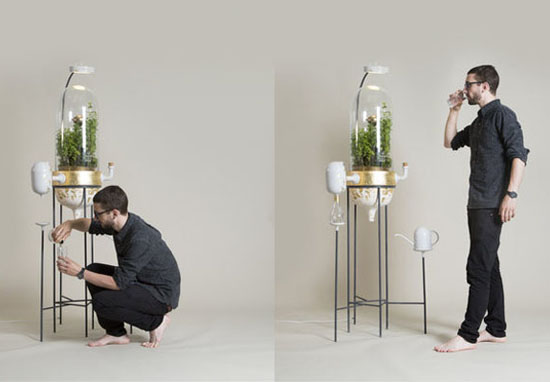 From : Pratik Ghosh