We all need to save water particularly with our water closet usage, that is why you need to have the Blue Source HYR270 HydroRight Drop-in Dual Flush Converter. We use our water closet for all our nature's call need. Of course, after using, we flush and use the same amount of water regardless if we just urinate of the other way around. Obviously, this practice is a waste of water especially if we only flush liquids and paper.
This dual flush converter is the perfect tool to use if you want to save water and your money. This earth saver water closet features dual-flush technology called the quick flush and the full-flush settings. You can use the quick flush setting to flush any liquid or paper while the full flush setting can be used to remove solid waste. [Click Here for more info about HydroRight Drop-in Dual Flush Converter ]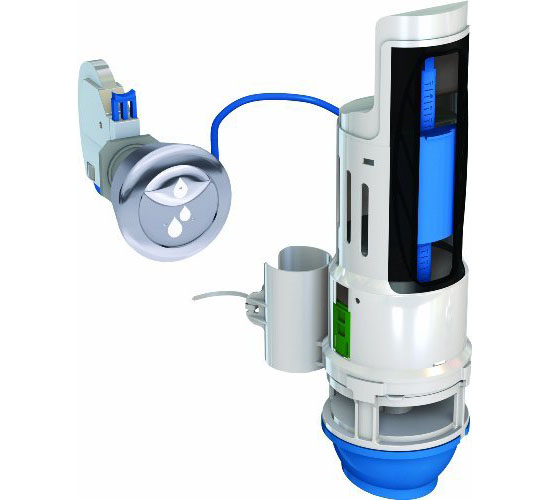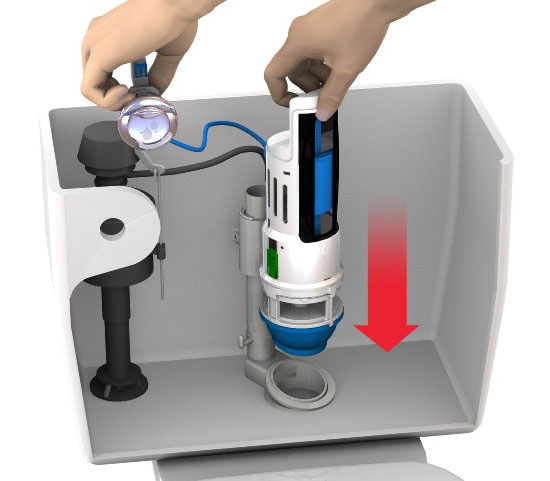 You don't have to spend your money to go out and buy an expensive high-tech dual-flush toilet, just by purchasing this device for your old model closet, you already can enjoy the same advantage of having high-tech dual-flush toilet. The saving that this produce can give to you doesn't end here. According to an independent study, HydroRight allows you to save on water usage from 30 to 50 percent.
To let you enjoy the benefit of having a toilet with dual flush technology, HydroRight has two-button handle allowing you to select the amount of water to flush. One more thing why you should get a HydroRight is the elimination of flapper problems like leaks, broken or tangled chains and the like because HyrdroRight has its dome gasket sits in the drain hole instead of a flapper.
The best things about having the HydroRight is the easy installation. It will not require you to remove your old tank too or any tool at all. In addition, the Blue Source HYR270 HydroRight Drop-in Dual Flush Converter fits on all standard 2 inches flush valves. [Click Here for more info about HydroRight Drop-in Dual Flush Converter ]