Bento boxes are common nowadays and using the Mr. Bento Stainless Steel Lunch Jar for your packed lunches will surely make you feel not only in style but also in help of keeping the environment clean and safe.
Using this bento lunch jar will definitely let you help reduce waste as you are keeping away from those disposable bento boxes. This bento jar has four food bowls to hold your hot or cold foods, allowing you to enjoy a healthier and tastier lunch in the office or when in travel. The stainless steel material made this jar elegant enough for daily use and makes your lunchtime more exciting and fun. [Click here for more info about the Mr. Bento Stainless Steel Lunch Jar]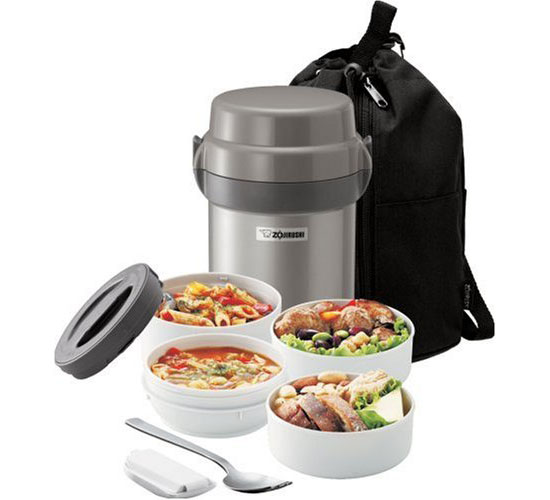 Kiss those not so delicious and not so interesting cold lunch goodbye because the stainless steel construction of the Mr. Bento Stainless Steel Lunch Jar is vacuum-insulated and therefore, can keep your food warm longer. On the other hand, if you are having your lunch too late that is already beyond the allowable time frame the bento jar can hold your food warm, you don't need to worry because the bowls are microwavable, so you can warm your food when it already cold as you have your late lunch. The four bowls measure differently, which are 15.2, 10.1, 9.5 and 6.8 ounces.
Cleaning this bento jar is something that you don't need to worry about because the containers are easy to clean and washes quickly. Now you can carry your lunch in style anytime because the Mr. Bento Stainless Steel Lunch Jar also has the convenient carrying bag for easy transport. [Click here for more info about the Mr. Bento Stainless Steel Lunch Jar]