Omdanne is a convertible biodegradable clothing line to answer today's challenge in fashion industry. Do you know that a fashion industry can be considered as the second most pollutant industry in the world after oil industry? Yes, the reason is fast fashion trends. New clothing products are flooding the market every two weeks, can you imagine this? It means that with every garment that floods the market, there are also waste and harmful chemicals flood our environment. Every year, this industry produces 53 million tons of clothing yet 87% of it ends in landfill, becoming waste and affecting the quality of life of future generations. Offering first of its, Omdanne is a three-piece clothing that can be transformed into more than 10 different styles.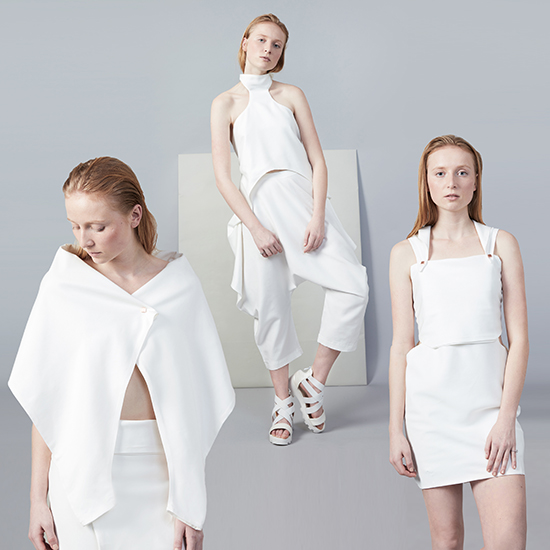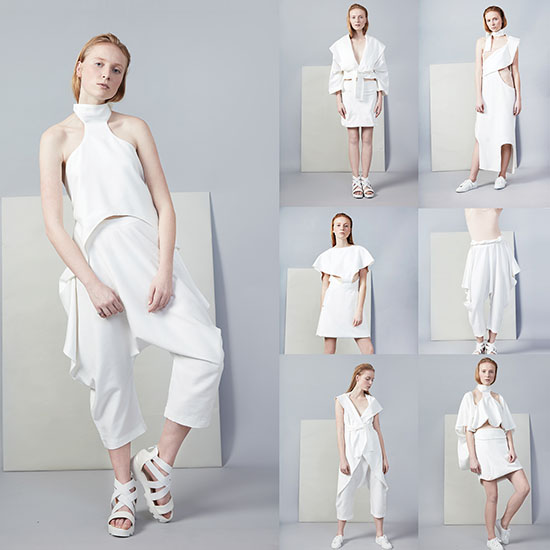 Omdanne clothing line features multifunctional design that aims to reduce your fashion footprint as one piece can become dresses, blouses, jacket, trousers, jumpsuits, cape, or boleros. There were two major challenges during the design process: this clothing piece had to be extremely functional and easily incorporated into any existing wardrobe, and the second challenge was to get information about chemical reactions and solvents used for the production. It is important to make sure that the fabric was safe without toxic chemicals and could be composted at the end.
All three pieces are 100% compostable to give nutrients to the soil instead of creating textile waste. Designed by Cristina Dan, this piece is made of natural and renewable sources to ensure closed-loop fashion system. These pieces can be fixed in place using detachable magnets, and since these magnets are detachable, you can safely compost these clothes at the end of their life cycle.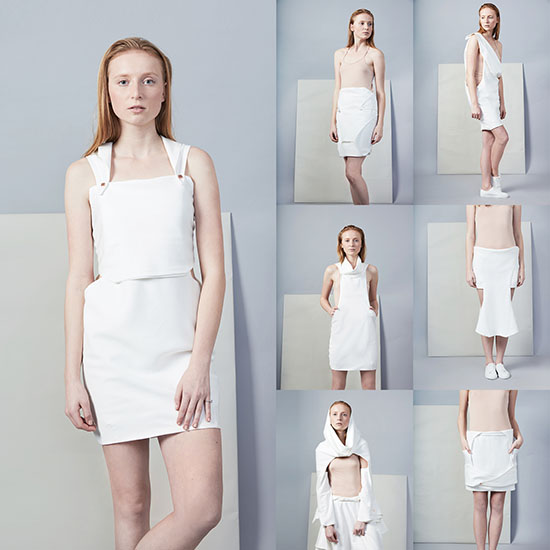 From : Solve