People who love camping usually have love for nature as well, that's why Homemade Natural Macadamia Fire Starters would be a perfect gift for them. It's an all natural fire starter set, any grilled/barbeque food would taste much better compared to using toxic chemical lighting liquid.
Handmade in Hawaii, these fire starters feature real macadamia nuts (whole/half) and dye free unscented soy wax. Do you know that macadamia nuts and its hard shells have high oil content? Well, that's why it makes sense to create camp fire lighters out of these materials. The merchant gives you options to order from all whole nuts, half nuts, all shells, or assorted. [CLICK HERE to get more details about these Homemade Natural Macadamia Fire Starters]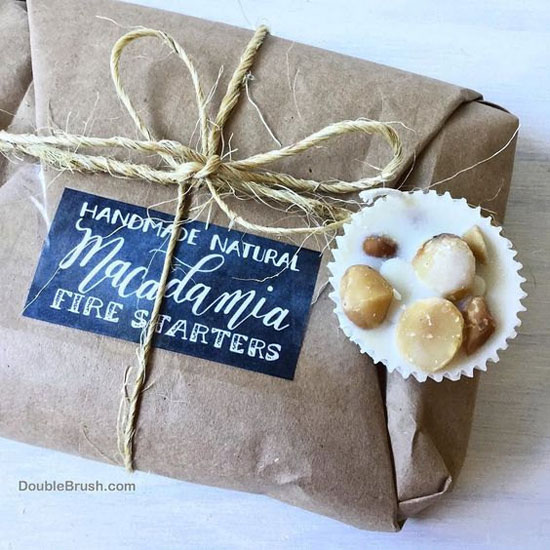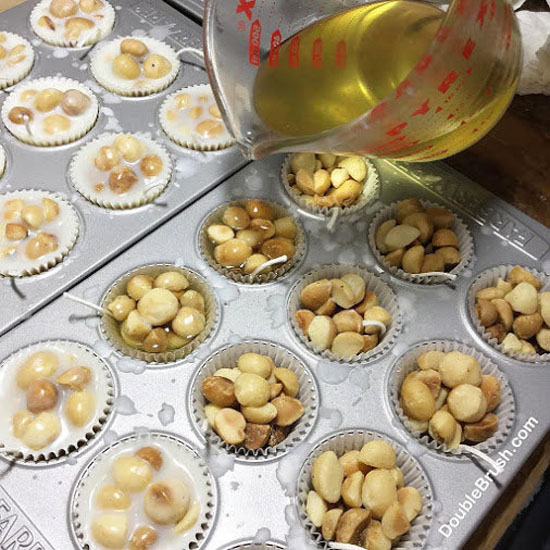 When you want to start a fire camp, just place one or two of Homemade Natural Macadamia Fire Starters, then light the wick and wait for your fire to go on strong. You can kiss goodbye to the use of old newspapers, dry leaves, or twigs, now you can create fire that is food friendly. Please remember that although it looks like a candle, it's a fire starter, please use it wisely.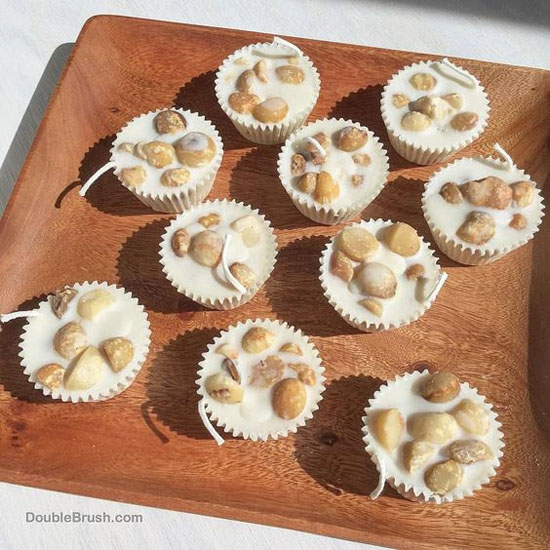 From : Double Brush [Buy It Here]