Keeping your things organized at home, a nice storage like the Bamboo Wall Caddy is all you need. This stylish storage system will not only keep your home in order and clean but also will keep the environment safe at all times. As its name suggests, the wall caddy is made of bamboo, a renowned sustainable source of material.
Other than being a useful, eco-friendly organizer, the wall caddy works double as your dry erase weekly planner. The wall caddy has sleek design and clean lines making it easy to match with any modern home décor and furniture pieces. The wall caddy is spacious enough for your items at home. it has three compartments with ample space for your magazines, mail, files, phone, accessories like sunglasses and more. It also has three hooks for your keys, bags and more. [Click here to checkout Bamboo Wall Caddy from Three by Three]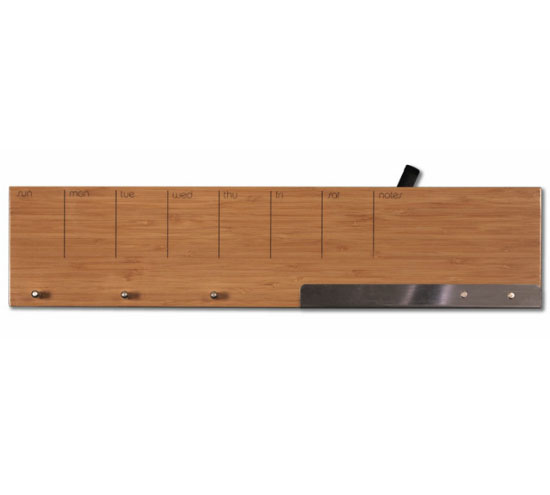 In addition, the wall caddy also has two magnets to hold your postcards as well as photos. The magnets are already included in the package when you purchase along with the dry erase pen, so you can instantly enjoy. Installing the wall caddy is dead easy because when you buy a piece or two of Bamboo Wall Caddy, it already comes with mounting hardware along with two strong magnets and dry erase pen.
From : Three by Three