People who are aware of the environment and take action to help save it are growing in numbers and the GreenCase is just another proof that many of the designers are now taking actions in caring the environment through their eco-friendly designs or creations.
Designed by Mika Becktor, the GreenCase has numerous eco-friendly features. It is a 100% recyclable laptop case and workstation and made of cardboard. As a workstation, the GreenCase allows you to carry along a portable workstation wherever you may go. It also has the angled keypad making is easy and comfortable for your wrists. The case also provides proper ventilation to your laptop, therefore, overheating will never be a problem.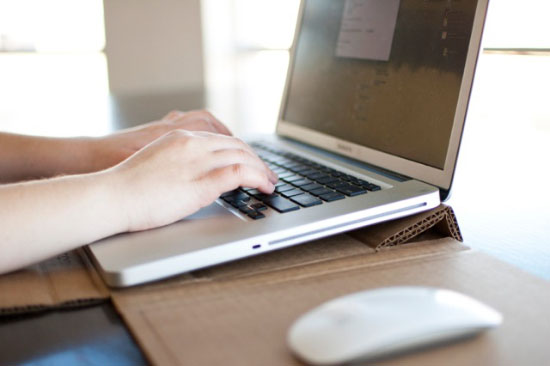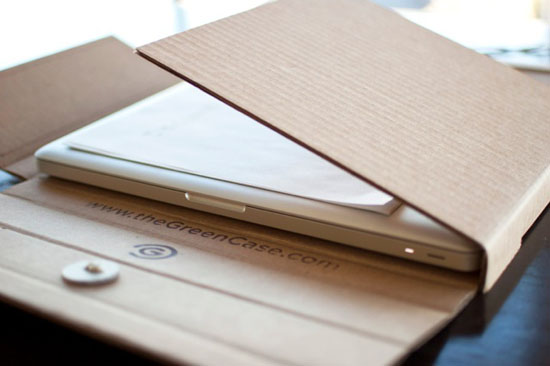 GreenCase also has a mouse pad that is smooth and consistent enough for you to move your computer mouse on. While working with your laptop, you can comfortably place your phones close to you. It features scratch resistant surface that is safe for your phones to rest and since the case is made of cardboard, you can also write down your notes, reminders, phone number and the like on it. You will never hesitate to do it because cardboard normally will not last longer so, you will be discarding it in no time. Writing down on your case can also enhance its artistic look.
And we you are done with your task, simply fold and secure your GreenCase and you are good to go. You can support Mika from this page.