Browsing articles tagged with " solar panel"
It is good to be updated still with the latest in news, entertainment and weather even when in remote areas that is why an American Red Cross FRX3 Hand Turbine NOAA AM/FM Weather Alert Radio with Smartphone Charger is probably one of the best things to own. Calamities and disasters come and we can keep our household ready at all times even at the middle of bad weather condition if we have the FRX3. This AM/FM/NOAA (National Oceanic and Atmospheric Administration) weather alert radio is a rechargeable one allowing you to get it going even after a power blocks out. In this way, you will get weather updates still because the moment you turn on the Alert function, you will get an automatic broadcast and weather alert like tornadoes, hurricanes, storms and the likes. [Click here to know more about American Red Cross FRX3 Hand Turbine NOAA AM/FM Weather Alert Radio with Smartphone Charger]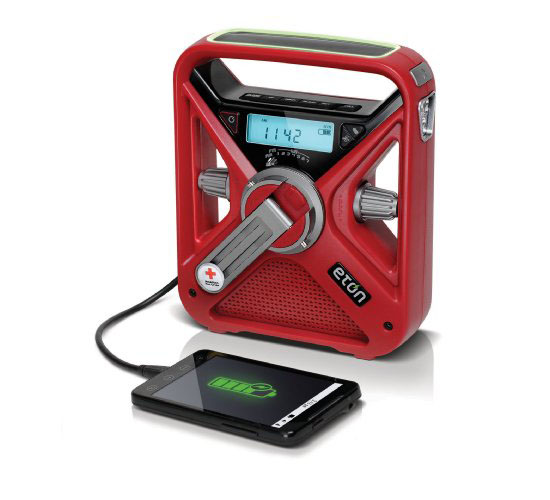 Many are now enjoying the benefits the king SUN is giving to us like solar panel and other solar powered items including the Solar Parking Lots and the Solar Road System that will be developed by Solar Roadways. The said solar parking lots project has now started. Thanks to the $750, 000 federal government grants.
We have heard a lot about wind turbines and solar panels. However, I am sure enough that keeping them work together in one is something new and extremely lovely to hear. Scientists from University of Liverpool lead by Dr. Joe King have come up with an ultra sustainable windmill. Yes! A windmill is sustainable enough but having solar panel blades is more than enough. This upgraded windmill will surely allow residents of the United Kingdom to enjoy energy without the guilt feeling of harming the environment. In addition, they surely will enjoy the savings they got in their energy usage.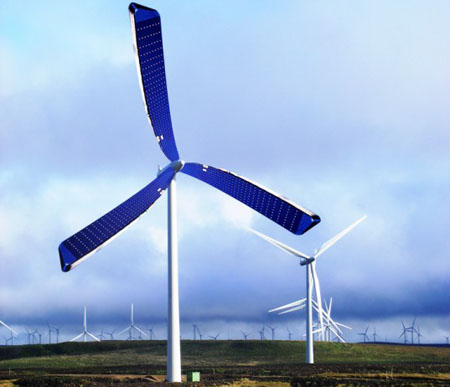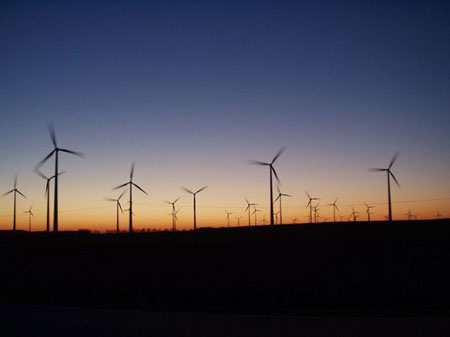 Via: Inhabitat
A rainwater collector alone is already. To use the rainwater collected using a tool that is solar powered is already beyond what we can ask for. The RainPerfect is your eco-friendly garden that works more than what you could hope for an eco-friendly device. As the name suggests, the RainPerfect is a rainwater collector. It stores to water collected in a barrel and pump it out to water your plants using a motor that is solar powered. The fifteen meters wire allows the solar panel to reach the sun easily. Whether you will place it on top of your fence or just on the ground where there is sun.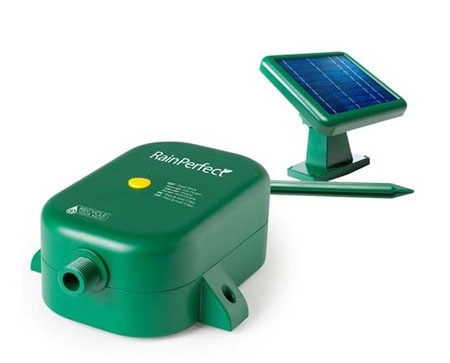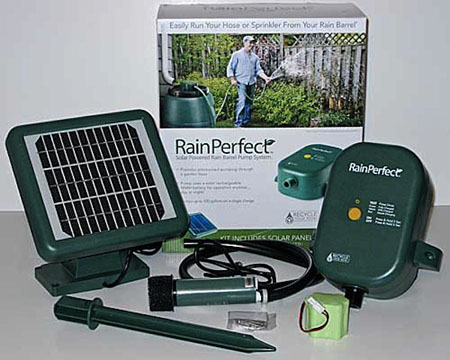 We all know that solar panels is a great way to save huge amount of money for our energy use because of its ability to produce electricity after collecting solar energy. The new solar panel form NREL will definitely roll your eyes as it doubles the energy it can produce while cutting down the cost into half. With the help of the concentrated photovoltaic or CPV generator, the Amonix is definitely the most sustainable solar panel at the very moment. If people will never get tired of developing eco-friendly and sustainable product, saving the environment will be as easy as a snap.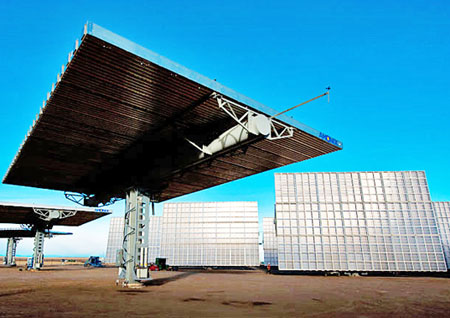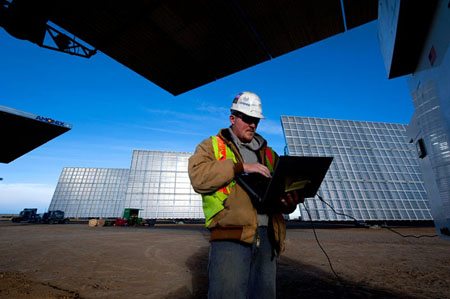 We all know that one way of saving from your energy usage and help save the environment is by the use of solar panels. We have seen different solar panel models and they came in different sizes. Today, another unique solar panels are coming our way to help us save the environment and lower down our energy usage in a more comfortable way with the creation of the SoloPower. The SoloPower is unlike the traditional bulky solar panels that we see. Indeed, it has rollable solar panels, thus all you have to do is to rolled them out on your roof or garden to use.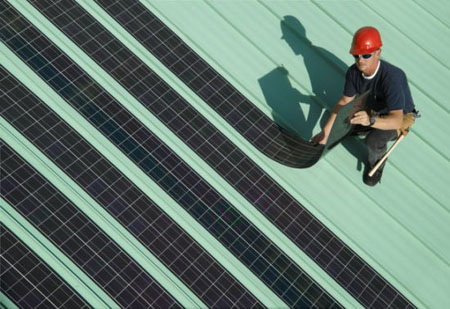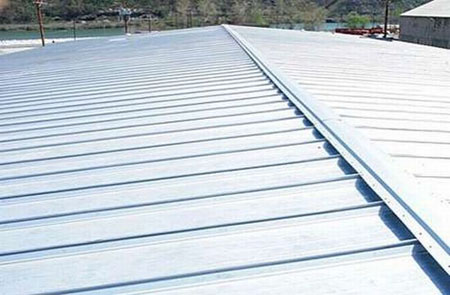 Via: Hometone
With the aim to educate the youth and remind them with the amount of footprints they produce to the environment, the Solarclone by Antrepo is created. The Solarclone is a modern cheval glass mirror that mimics the look of solar panels. Made from white recycled aluminum, the solarclone has the ability to provide lightsource through reflections that the mirror has captured from its surroundings, thus provides illumination. With the look of a solar panel, people who get to see this mirror will surely get reminded of reducing their ecological footprint and will eventually help save the environment from the possible harm.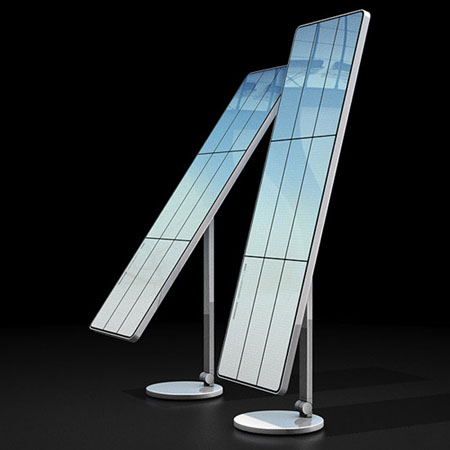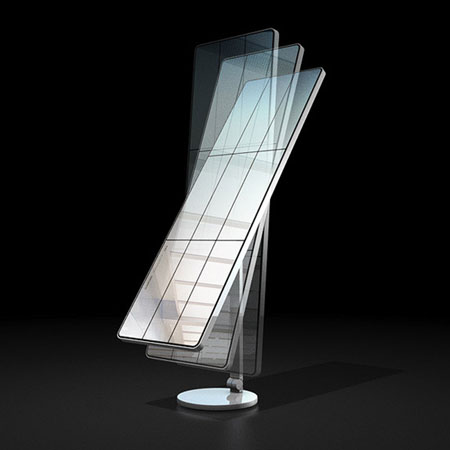 Most of the featured eco-friendly bus shelters that we see and featured here in igreenspot are those that has solar panels to generate their own energy to use. The Eco-friendly Bus Shelter by Ramesh Kanth is different to those solar powered bus shelters. Kanth's creation is an eco-friendly one because of its rain water harvesting ability. If we all convert our current bus shelters like this wonderful rainwater collecting point, we will never runs out of water when summertime comes. When rainwater are harvested efficiently, the energy used to supply water will be dramatically minimized and thus saves the environment.
Source: Ramesh Kanth
Discover the smallest solar powered car ever created. The mini solar racers has a solar panel that is responsible of collecting sunrays and transform it into electricity that turns the car's motor and wheels on. The car is not advisable for children below three years old because of its small parts. The concept of the mini solar racer car is nice; however, I do not find it attractive enough as a toy for my kids. I consider it a toy for the big boys. But Still, it is nice to hear that manufacturers are now getting more concern to our environment.
via Core77
We all know that air conditioners are one of the top contributors to our green house gases and the ones with the largest electricity load on our homes. This will never be a problem for us anymore because GreenCore Air releases a new product called the gc102000 solar air that has the ability to heat and cool 600 square feet rooms. A solar air conditioner has two models, which is the fixed version and the portable one, this amazing air conditioner from GreenCore can operate from a 170-watt solar panel. When using the GreenCore air conditioners, you will save not only yourself from high power cost, but also you will contribute a lot in saving mother earth.
Source : GreenCoreAir via GoGreenSolar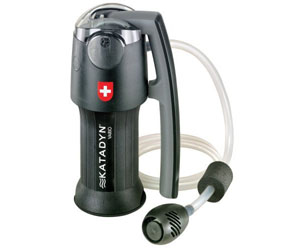 Our Recommended Partners
Advertise with us
Archives