Browsing articles tagged with " old books"
Just like newspapers, books are considered trash after reading especially if it is a textbook or activity book. Except of course to those books you want to read repeatedly. Building with books is just a great way to make use of those piles of old books we have at home instead of just simple tossing them out. Building with books can possibly create a comfortable chair, a catchy shelf and a lot more. All we just need is to be creative as we can be. In this way, we can help reduce waste, give our old books a new life, and help save the environment.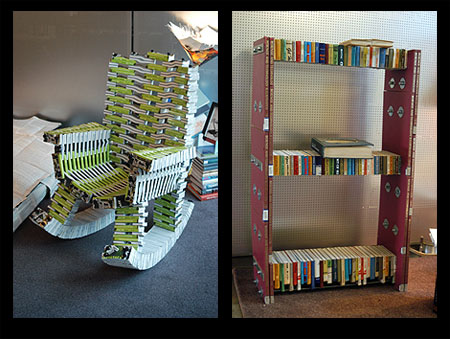 Source: Building With Books via Bookshelf
We love to read that is why we love to collect books. Now that the Apple iPad and the Amazon Kindle is around, where we can read everything that we want from news to magazine articles to different Ebooks, do we still have to love our books? Maybe not anymore and as result, we tend to discard them already and probably have them added to our landfill, which is not favorable to the environment. Not anymore today, because Lucy Norman has created the Light Reading, a chandelier that is uses old book pages as its shade. Each page is folded into half and it created a sculptural structure that adds up to the beauty of your modern and eco-friendly home.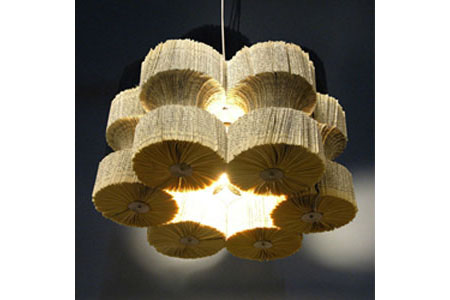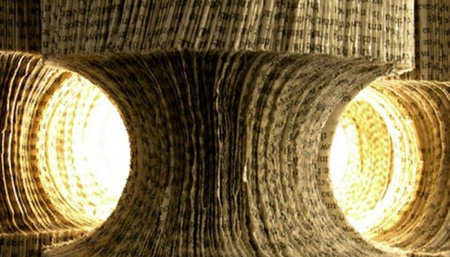 Our Recommended Partners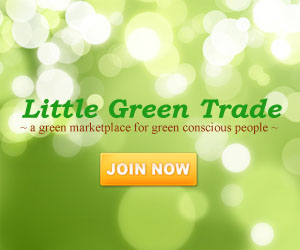 Advertise with us
Archives
Recent Topics Searched