Browsing articles tagged with " Gardening"
Designed by Filipino industrial designer Stephen Reon Francisco, the Smart Garden Cart is a perfect tool to make gardening a lot easier. The cart is designed ergonomically for your hand to be extra comfortable with it. Aside from the ergonomic design, the cart is also extremely lightweight but durable enough to carry your heavy gardening tools, equipments, soils and other garden materials and tools. It is not only the handle, which is redesigned in this product but also the form and uses of the cart. One cart can mean a lot to you. It has various functions that you will definitely appreciate and most of all; it can help you save some amount of money.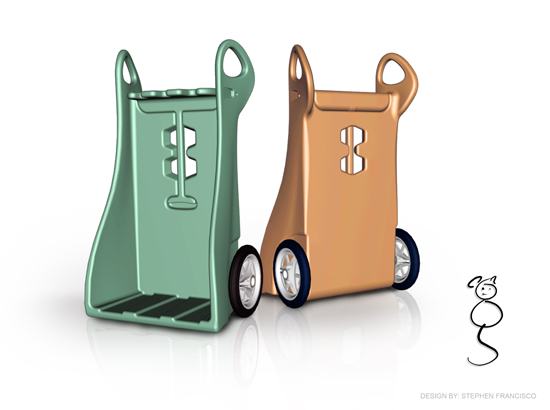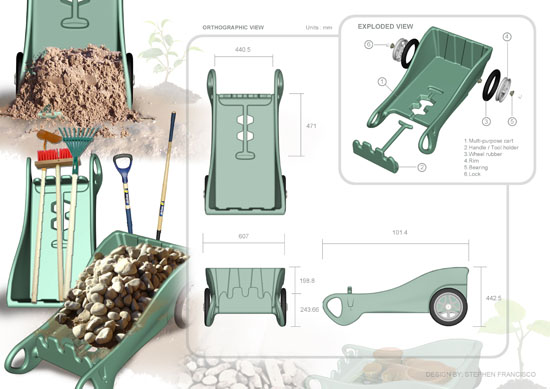 If you think that vertical gardens can only make your façade look cool and beautiful, it is now time for you to know more that your vertical garden can do. As many of us know, vertical gardens serve as a building's insulation tool aside from it being a landscape tool. CARA DE PLANTA, which means Plant Face, is a modular vertical garden that allows users to have it installed in ways of their choice because of its textile-based system. Through its natural air pruning processing, the CARA DE PLANTA allows roots to grow healthy without the worried feeling of root space shortage. As a modular gardening system, it will allow users to covers areas of all sizes.
Gardening itself is an act of caring to the environment. Through gardening, fresh air are produced freely while keeping your landscape refreshing to the eyes. However, the plants itself will not create a beautiful landscape. Ones need to clean it by regular trimming or mowing of grass. And to do this, we need an effective lawnmower. Generally, lawnmowers produce carbon emission, which is obviously not favorable to the environment. The Lawn Beetle design will surely answer your need of a clean lawn and a clean environment as it cleans your garden in an eco-friendly way. Inspired by the most eco-friendly beetle on earth the Dung Beetle, the Lawn Beetle has the solar panels, allowing the mower to work out fine without the use of electricity. Designed by YunJin Chang, the Lawn Beetle has the sleek design and clean lines. The combination of black and green glossy finish made the Lawn Beetle a perfect tool for a beautiful and eco-friendly landscape.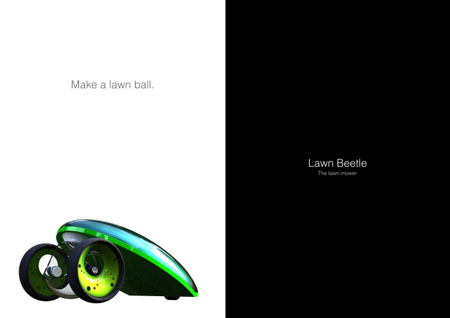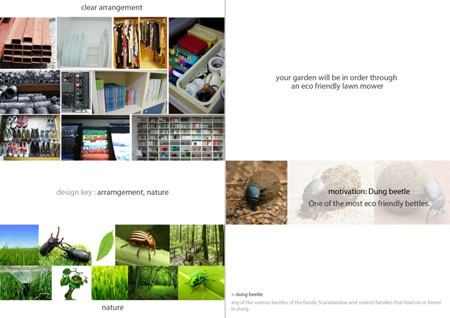 Disposing off your garbage will now never be a problem because of the spinning composter. All you have to do is to turn it on and viola, your garbage are now turned into a gardening fertilizers. You not only save the earth from landfill, but also you are able to help produce fresh air by making your gardens into a paradise of blooming trees and flowers that will surely produces fresh air and make you fell refreshed all the time. I find this product perfect to every household and to those who loves gardening. This may not be a luxurious item in a household, but instead it is a need, especially now that we are facing some environmental issues. [Click here for more details about Spinning Composter]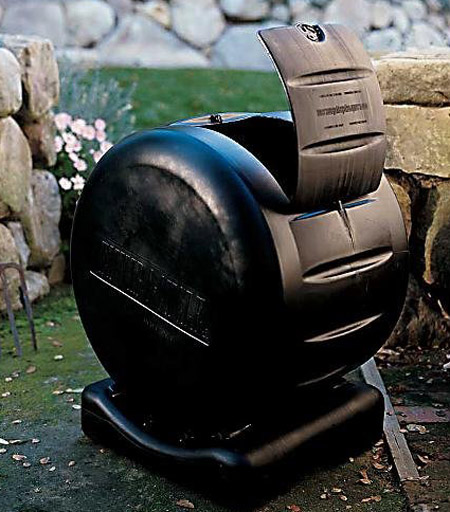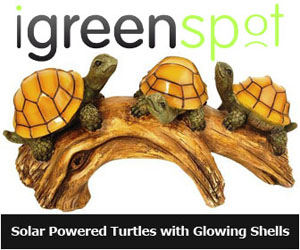 Our Recommended Partners
Advertise with us
Archives