Browsing articles tagged with " Gadgets"
We already have heard about rechargeable batteries and we consider these products as eco-friendly, as it can help minimize the growth of landfills. If you think that this product is sustainable enough, then we definitely consider the GreenLED a highly sustainable one. The GreenLED is a battery recycling system that will give batteries we tend to think not useful anymore because of inability to power our gadgets a new life. In this way, there will be less harm to the environment that those discarded batteries are creating. In addition, the cost of manufacturing new set of batteries will be minimized as well, which will benefits both the manufacturers and the consumers. Great concept indeed!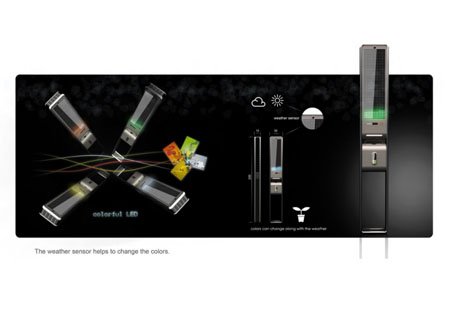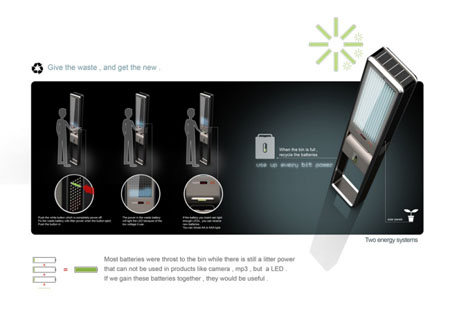 Outdoor lounging is fun and lounging in an eco-friendly fashion is even more fun. The MIT Soft Rockers is an outdoor lounging solution at first glance. However, this one of a kind rocker will not only allow you to lounge but also will let you recharge yourself and your electronic gadget with clean energy. The rocker collects solar energy at daytime through its solar tracking system of 1.5 axis 35 watt and stores the collected energy in a 12 ampere-hour battery. The rocker is stylish enough o be part of your landscape, as it has the leaf like shape with some catchy illumination.
Source: ARTS
Now that most of us are using different gadgets like the iPhone, iPod, and Blackberry, all has the ability to access the internet to keep us updated; we are obviously using more energy currently. With the help to reduce our energy consumption and eventually help save the environment, Dexim has created and launched their new accessory designed for our gadgets during the CES 2010, and was called the Solar P-Flip. Expected to be released in a few months, the Solar P-Flip can be flipped in a vertical or horizontal position. This solar charges extends your phone's talk time for up to 8 hours using green energy, thus saving the environment at the same time.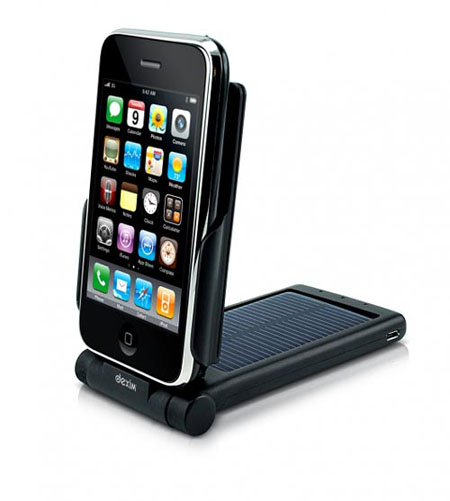 Green gadgets are coming out in the market every now and then. Now, it is the charger's time to go green. The Yogen is a charger that uses human power to charge small devices. It has a pull chord that produces clean energy. The charge your small gadgets, simply plug in your mobile device and start pulling the chord attached in one end of the charger. While the pulling activity takes place, the energy produces will then be transferred to the mobile device. This can be a perfect charging activity for people who have enough time to pull the chord.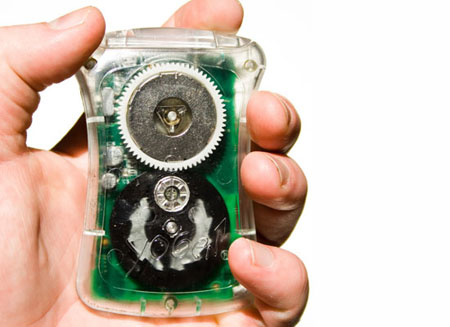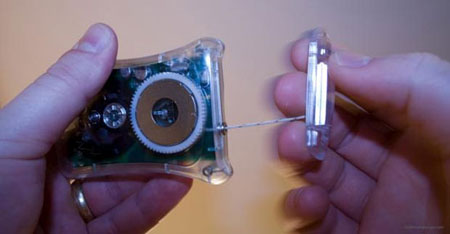 Source : Yogen via Designboom
A stunning amount of 40 million tons of electric waste is coming to our planet every year, most of which being precisely man-made and hard to be resolved. In such a world of over production and fast consumption, we discover order out of chaos, save beauty of the discarded. E-waste Recycle Project is a proposal from Y-TOWN to reuse abandoned electric components in a human way. Edge-cutting and attention-seeking, the useless parts of the out-dated gadgets become the strong beats of new design. The bases used are also recycled and carved out of cut-off plastic pieces.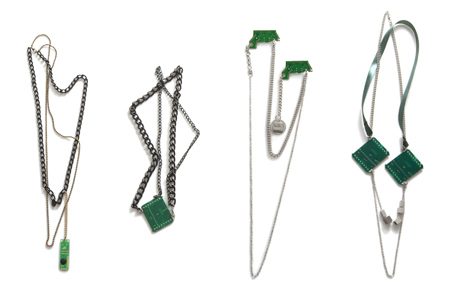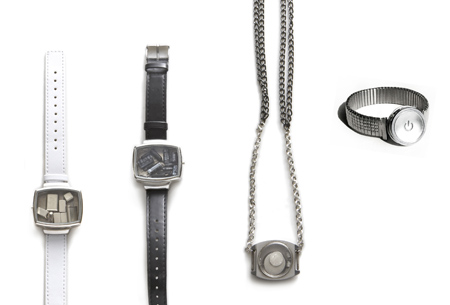 Messenger bags are in fashion today especially to our active teens. In addition, they are also into the electronic world today. Almost 100 percent of our teens today are having gadgets like MP3 and MP4 player, mobile phones, PDA and more. That is why the Sakku Solar bag is created. It has the ability to provide its user constant power for their gadget while they are on the go. The Sakku solar bag is not just eco-friendly but is fashionable as well. With product, people can not only be fashionable and hip but extremely an environment friendly community members of the world.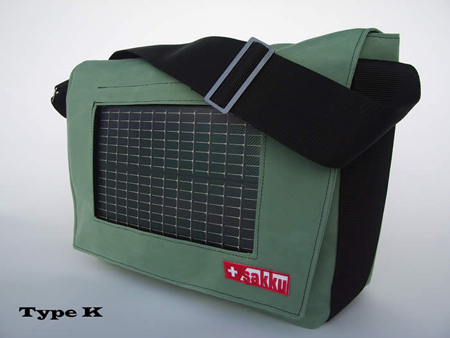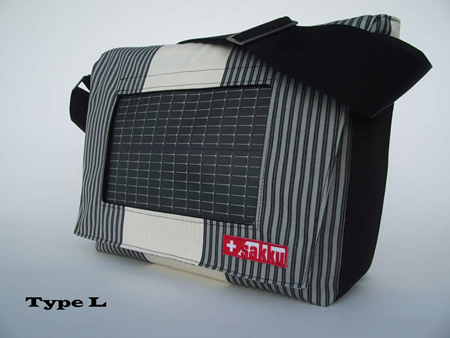 Various solar bags has been out in the market for quite a while already but none of them is made of recycled materials. The Sakku Solar Bags has made a difference from them all; it is made from recycled materials that made these bags an earth friendly twice the time being solar powered and made from recycled materials. What makes these bags less favorable is that, at the moment, it is only available in the UK. Since the bag is made of used old sails, each of them is individually stamped with the name of the lake or sea where the boat was located and used.
via Coolest Gadgets
Our Recommended Partners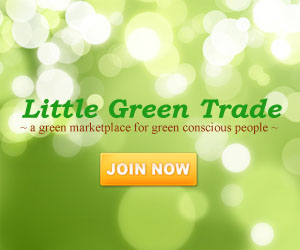 Advertise with us
Archives