Browsing articles tagged with " earth"
Saving the environment becomes easier these days with the wide availability of various eco-friendly products like the Alchemy Goods Union Backpack. As an eco-friendly item, the bag is made of recycled bike tubes. In this way, there will be less trash for bike tubes or there will be less smoke added to our green house gases produced from burning trashed bike tubes and we all know that this could harm the environment. [Click here to know more about Alchemy Goods Union Backpack]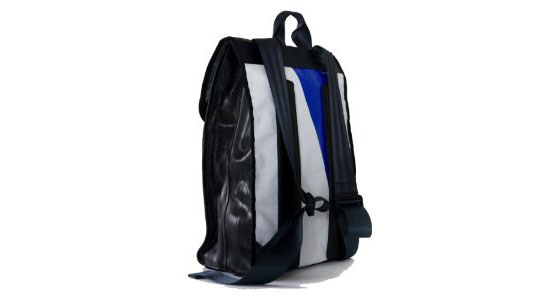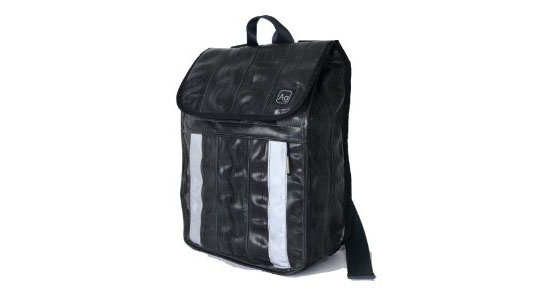 Women love to wear makeup and using Smokey Eyes 5 Piece Eco-friendly Makeup Brush Set, they can be fashionably trendy while being earth friendly. As its name suggests, the makeup brush set is an eco-friendly one making it safe not only for daily use but also to the environment. What make this makeup brush set eco-friendly are the handles made of bamboo and the vegan synthetic bristles. With these materials used, the brushes are in no way harm the environment. Bamboo is a fast growing plant and thus a sustainable one. On the other hand, the use of vegan synthetic bristles harms no animals compared to those brush bristles made of ox hair or camel hair.
In addition, the brush ferrules are made of recyclable aluminum making this brush a 100 percent cruelty free kind of makeup brush. With this green makeup brush available, you can now enjoy having beautiful smokey eyes and looking trendy and beautiful everyday without harming the environment. Included in the bambu series of Bdellium tools, the Smokey Eyes 5 Piece Eco-friendly Makeup Brush Set includes #781B Crease, #777B Shadow, #769B Angled Contour, #760B Liner/Brow, and the #716B Smoky Eyeliner making it easier for you to style your eyes with the look you want each day. [Click here for more information about Smokey Eyes 5 Piece Eco-friendly Makeup Brush Set]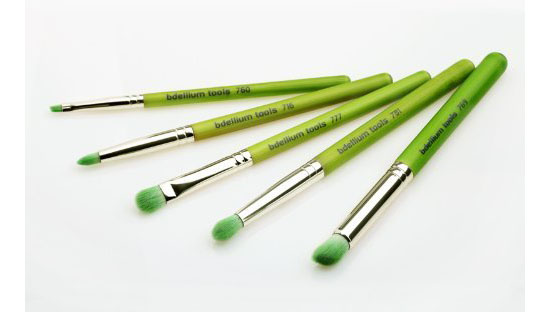 Disposable diapers similar to TenderCare Chlorine Free Diaper are widely use keep baby clean and dry. Do you know diapers are known to cause harm to our environment? However, this is not the case if you are using the eco-friendly diaper from Earth's Best, which is chlorine free. Being a chlorine free diaper, TenderCare diaper from Earth's Best is free from harmful chemicals that could harm not only the environment but your baby too. Other than chlorine, the diaper is also latex-free, perfume-free and dye-free. Just like any other commercial disposable diaper, the TenderCare diaper is also absorbent and due to the absence of different harmful chemicals, it is non-toxic. The eco-friendly features of the diaper does not end with the absence of harmful chemicals but also the use of renewable materials like corn and wheat. [Click here to know more about TenderCare Chlorine Free Diaper]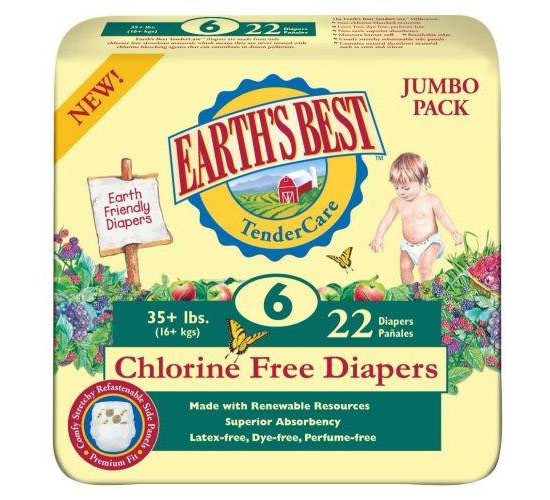 Caring for our environment can be hard if you have not known simple little things about eco-friendly stuffs like recycling and the like. The Tire Tube Recycling Shoes by SEAL would definitely help you start living an eco-friendly life. As its name suggests, obviously, the shoes are made of used tire tube and I suppose both the inner and outer tube are being recycled. However, despite of the elegant look and the sustainable aim these fashionable shoes have, I see a little problem in it. I just wish that wearing these shoes would be a little less humid compared to those made of breathable cloth or canvas and the like. However, if these are really, what these are made of, I suggest wearing these shoes during winter or rainy season. On these seasons, your feet will be free from humid temperature these shoes bring and you definitely will feel warm and comfortable aside from being fashionable while keeping earth clean and safe.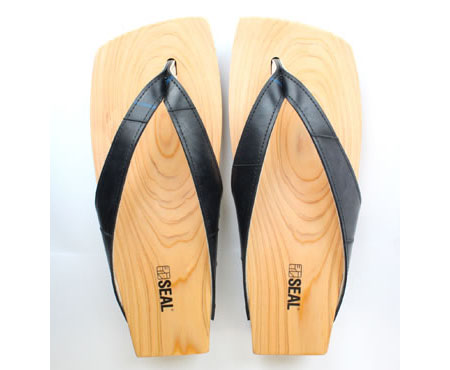 I do not know if you have been caught with the LED lighting system fever but one thing is for sure, I am. I am currently in the midst of searching for the right LED table lamp for my work place only to find out that these lovely and cost effective lamps gone so fast in store shelves, despite of the numerous designers creating new LED lamp designs each time including Valentino Marengo who had his PP5 and Pi LED lamps. As we all know, LED consumes less energy, thus will lets you save a lot of money as your electric bill lowers drastically, and of course, as it reduces energy usage, it does help keep the environment safe.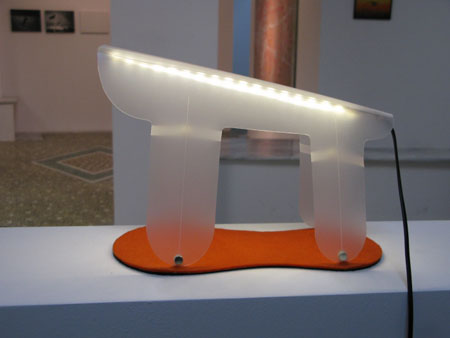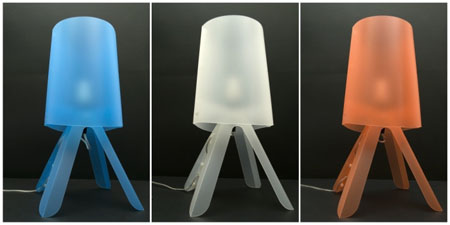 Source: Valentino Marengo
When we opt to live the eco-friendly lifestyle, this only means that we have to do things or use things that have low impact to the environment. However, Bigg Desing along with Zero-waste design just proof to us that high impact can also be earth friendly. An underpass in one of the Scottish cities was installed with an outdoor lighting that will definitely strike both local and tourists alike. This only proves that high impact needs not to be high energy consuming. The installed lighting composed of 170 LED lighting system and creates a striking ambiance and the underpass was definitely reborn.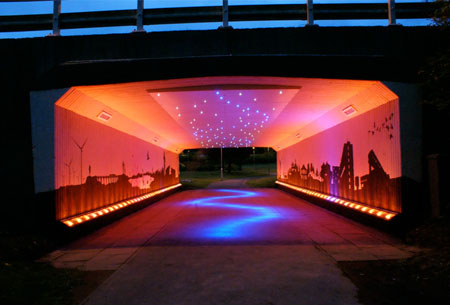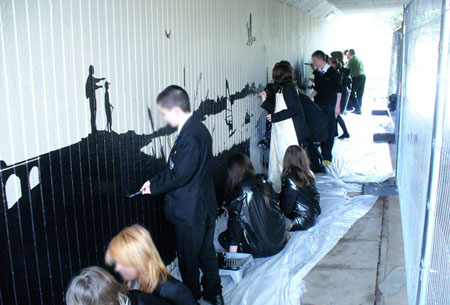 Earth friendly designs have gone too far these days. We have seen designs using eco-friendly materials like paper, bamboo and the like because these can be easily disposed of and decompose fast especially papers. This is one of the reasons why paper cups are made and are rarely recycled. However, designers from Japan find ways to help reduce the growth of paper cups in our landfills and have created the Recycled Paper Cup Lamp that resulted into a one eye-catching wall sconce. You can have it as your illumination tool and sustainable home décor in your living room, patio, or in your kitchen.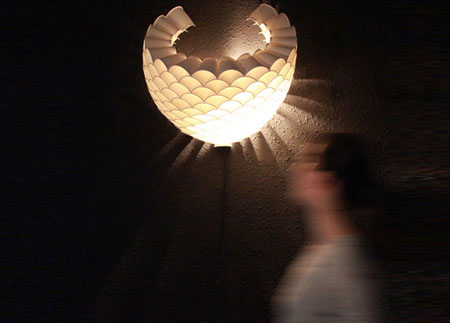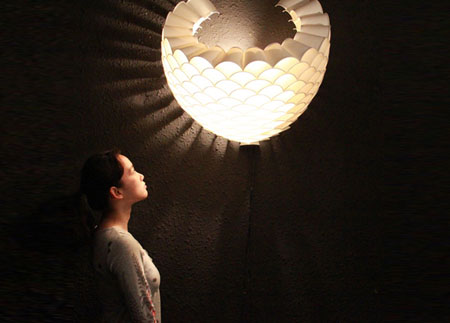 For our lighting system at home, we always want it to be elegant and of course energy saver with the vast campaign of global warming today. Energy saving lights will not only allow us to help save the earth but also allow us to save energy and money. I guess everybody knows the LEDs are probably one of the most eco-friendly lighting systems available. The OLED lighting by Blackbody is not only sustainable or eco-friendly but also it has the most eye-catching aesthetics a modern home can have. It comes in different designs, which allow users to choose the one that matches well in their home interior.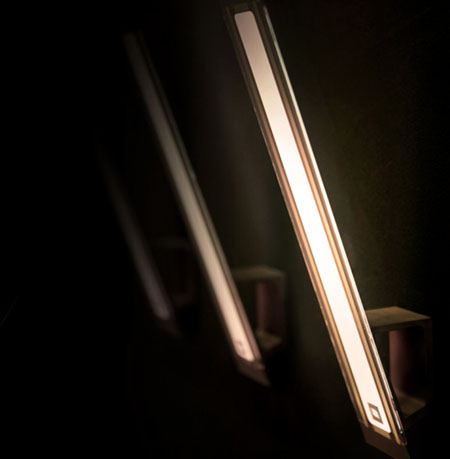 Save the earth, minimize landfills, minimize carbon emission, and so on are just a few of the things we can do to help save the environment and maintain a clean and healthy place to live. Repurposing old buildings? Has any of us done this? Surely those who have the artistic mind and talent were able to do it just like what the team from Interbreeding field did with the Shinlin Paper ruined factory in Taipei City. The paradise lost in time has just its new look without totally discarding what is inside the structure instead restored them and create a new and refreshing structure.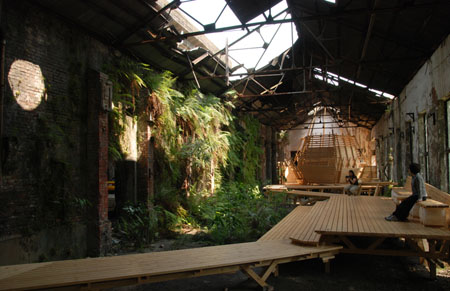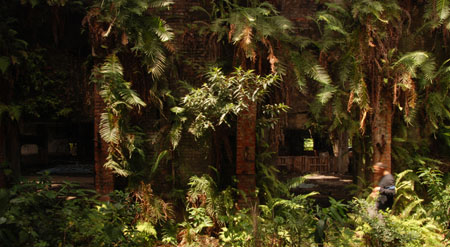 Recycling is definitely one of the easiest and most earth friendly act one can do to help save the environment. Luggage is just a few of the items that are worth recycling when its useful life ends. You can recycle your old luggage or suitcase and make it one of your useful medicine cabinets at home. In this way, you are giving a new life to your supposed to be discarded suitcase while creating a unique and stylish look to your home. The recycled suitcase will surely catch your guests' attention as it creates a classic yet elegant ambiance to your home.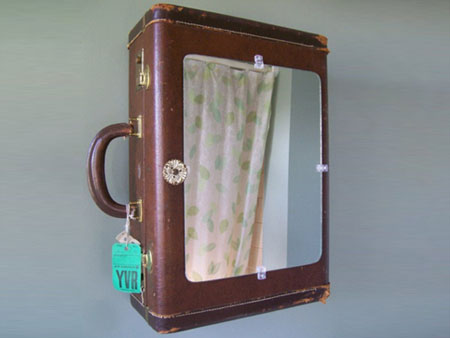 Via: Limitsizenerji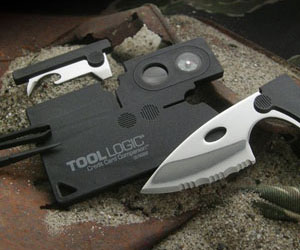 Our Recommended Partners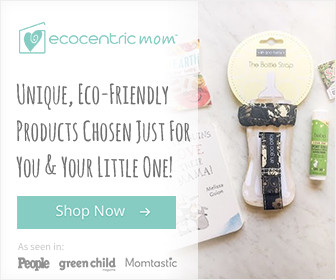 Advertise with us
Archives