Browsing articles tagged with " desire"
Oil is one of the most important ingredients in cooking and as a new restaurant in Linnanmaki, Helsinki Finland, it is a great idea that they have created the 36 Recycled Oil Drum Lights For Helsinki Restaurant. In this way, there will be fewer tins in our landfills. Since tins took years to decompose, our landfills will surely be a little less without these hard to decompose tins. The eco-friendly oil drum lights are the result of the eco-friendly and creative mind of designer Willem Heeffer.
After our precious porcelain wares are broken, we immediately loss our interest from it and tend to discard and thus, another addition to our landfills. The Knuckles by The Broken Plate will surely show you that even broken pieces can have a new life if you just have the idea how to and have the desire of preserving your beloved broken pieces or simply wants to minimize landfills and eventually help save the environment. The Knuckles are sized similar to the standard brass knuckles. However, the eye-catching knuckles made from recycled China porcelain ware is not intended for actual fight use as it may break.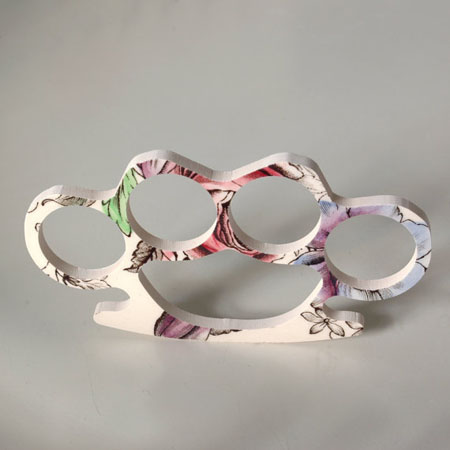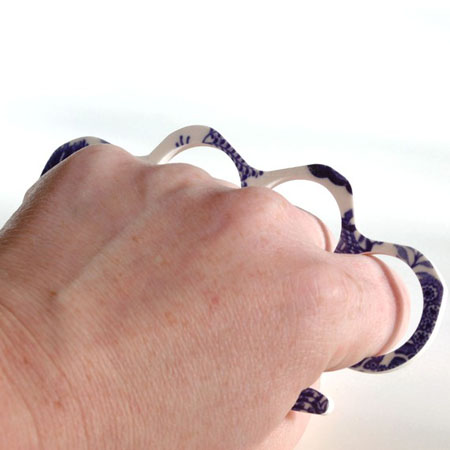 When it comes to our babies, we parents always want to apply safety first at all times. As the baby grows, time comes that they will need a good pair of teeter for them to bite when their teeth start to show up. With our desire to have only safe items for our kids to play or bite, we have unending efforts of looking for safe rattles and the wintery blue soft circular rattle is definitely of the safest rattles I have found. It is not only safe for our babies, as tested and passed the new CPSIA toy safety laws but also, the wintery blue soft circular rattle is safe to the environment. It is made of crocheted soft cotton yarn and is dishwasher safe.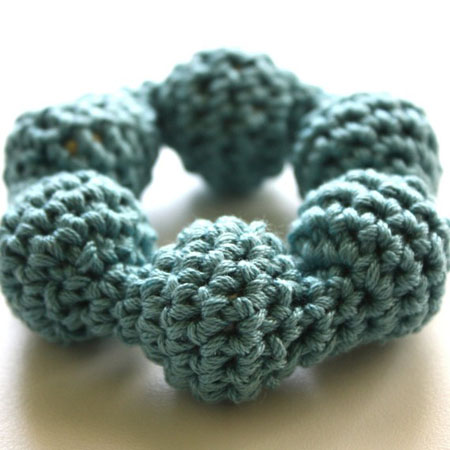 Source: Pinkhouse
We can still be earth friendly albeit we are into our latest technology gadgets. Of course, these gadgets produce carbon emission and uses electricity to function. Technically, we are contributing so much to climate change with high carbon footprint. In a way, we can still help save the environment despite of our desire to use our gadgets. The Turncoat iPad cover is just a few of the products that we can patronize. This stylish and fashionable iPad over is handmade in the USA. This means that, the production of Turncoat produces zero carbon emission. If the materials are made of recycled items or recyclable ones, it can be an added benefit.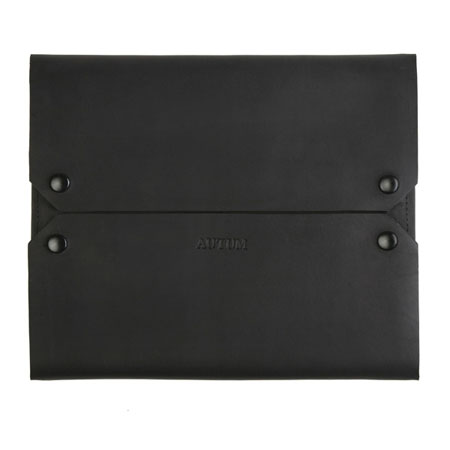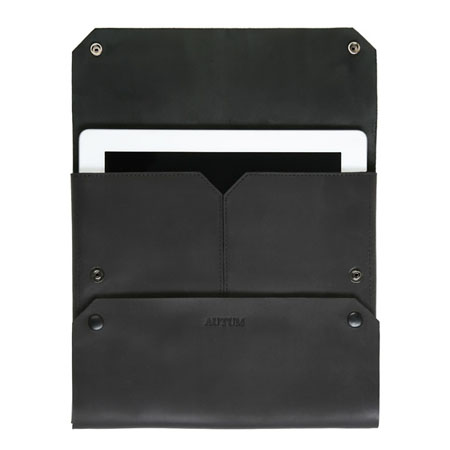 Newspapers have the shortest life on earth. They only last for 24 hours and after that they were old and subject to disposal and probably an addition to our landfill. With tons of newspapers printed and discarded daily, having a product made from recycled newspaper is the news that will never get old. With the aim to help save the environment, this lightweight yet sturdy chair will surely be everyone's desire to own. Owning an Stefan Gougherty chair will not only lets you save the environment from possible harm but will also allow you to save on space, for this chair is stackable when not in use.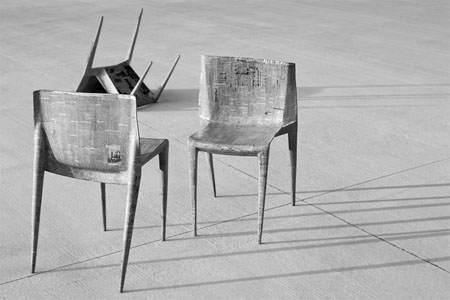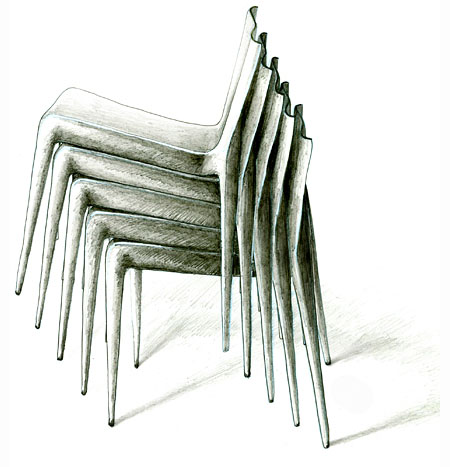 It is nice to be healthy and friendly to nature. The bambu lacquerware collection will let your desire of being friendly to the environment come into reality. They have the funkiest and environment friendly bowls made from bamboo. All of the bowls are hand coiled and are finished with natural lacquer that resulted the bowls to be beautiful and safe. Bowls can be easily cleaned with warm soapy water or damp cloth thus, does not cost you too much. The bowls works out well with both hot and cold foods making it a food-safe bamboo bowl as per approved by the European standards. [CLICK HERE to read order details of Bamboo Bowls by Bambu]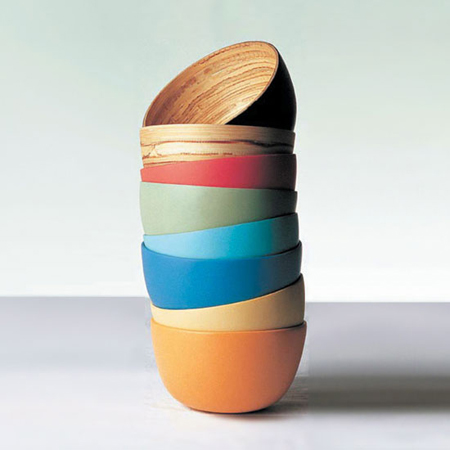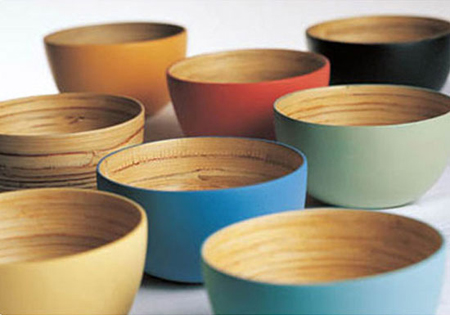 Our Recommended Partners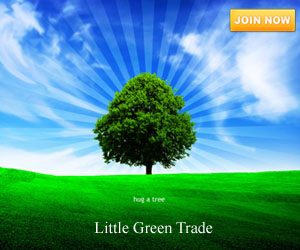 Advertise with us
Archives