Oil is one of the most important ingredients in cooking and as a new restaurant in Linnanmaki, Helsinki Finland, it is a great idea that they have created the 36 Recycled Oil Drum Lights For Helsinki Restaurant. In this way, there will be fewer tins in our landfills. Since tins took years to decompose, our landfills will surely be a little less without these hard to decompose tins. The eco-friendly oil drum lights are the result of the eco-friendly and creative mind of designer Willem Heeffer.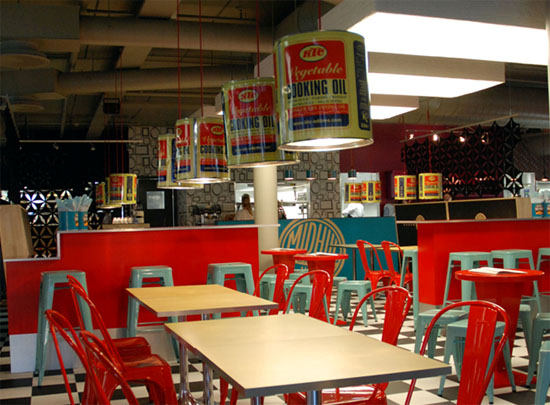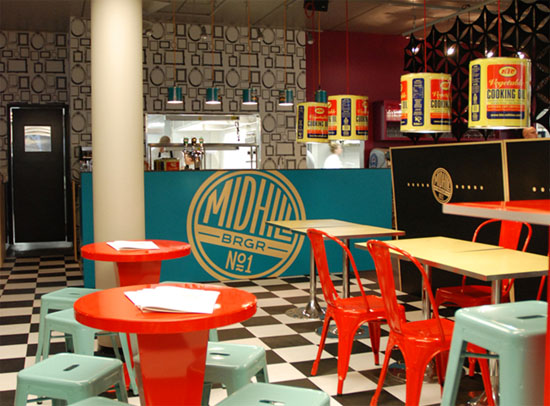 However, the oil drums are not from the restaurant itself but instead, the drums are salvaged from a recycling center in the area. After cleaning, the then discarded oil drums are given a new life as the restaurant's vintage and eye-catching yet
eco-friendly lampshades
. The oil drums' color match perfectly to the restaurant's color scheme making the restaurant looks fantastic. Good thing the restaurant has the high quality designers in town including Martina Rosenqvist and Vera Oller, who are responsible of the interior design matching it to the color of the lamp. If you too have the desire to help save the environment, recycling things and creating them into useful items similar to the 36 Recycled Oil Drum Lights For Helsinki Restaurant is one of the best things you can do.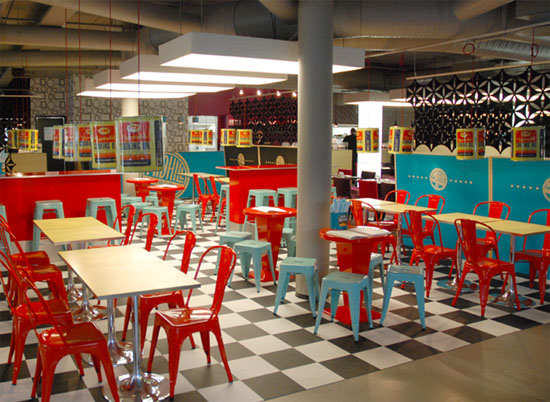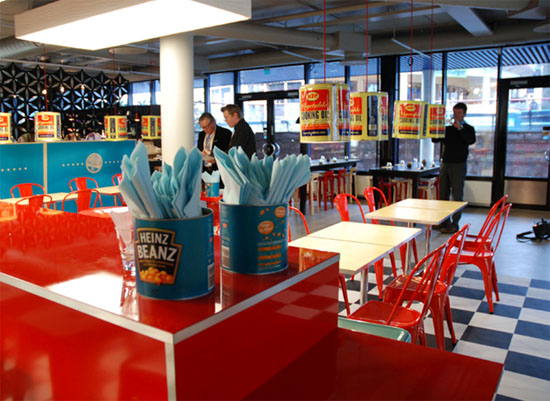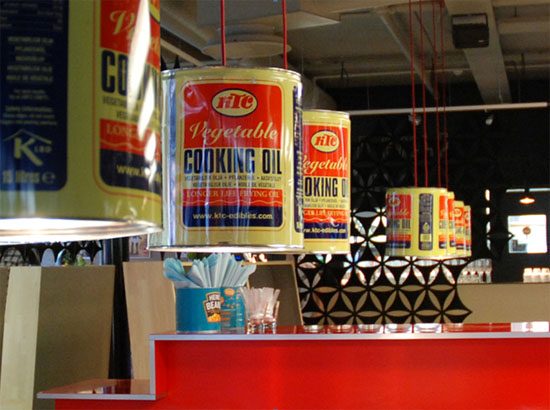 Source: Willem Heeffer