Browsing articles tagged with " compost"
Composting our kitchen trimmings and scraps at home with the help from Bamboo Ecological Compost Kitchen Pail is surely a good way to reduce waste and minimize landfill. Obviously, the pail is where we put our waste and use the compost for future use like as a fertilizer for our garden or donate it to the eco-waste management department of the government. [Click here to get more details about Bamboo Ecological Compost Kitchen Pail]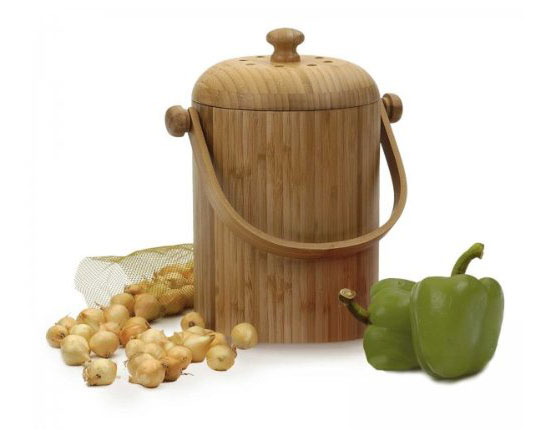 Instead of having ceramic composter that can break, why not choose Clean Air Distributing Stainless Steel Compost Pail (2552)? It features 1-gallon capacity, looks really good on your kitchen countertop while hold your kitchen scraps such as fruits, vegetable peels and rinds, tea bags, coffee grounds and many more. Thank you to its dual charcoal filter, you can be sure no bad smell coming out of it when the lid shut, even when the food has started to break down. The large capacity helps reducing your trip out to your compost bin or pile, you can fill it for few days before you have to empty this compost pail. We love the sturdy handle, makes it easy to carry it outside. [Click here to get more details about Clean Air Distributing Stainless Steel Compost Pail]
Composting at home especially if we have the tool like the Envirocycle Original Composter is just one of the greatest things we can do for our environment. It will not only reduce waste but also we can have the compost used for our garden and the like.
Composting has never been easy with the envirocycle composter because it has the rotating drum that is capable of rotating on its own base so you don't need to turn it up with your pitchfork or any other tool you have.
You can make compost for your entire home garden at once with this unit because it has enough space inside, thus can hold plenty of your composting materials. Other than the useful compost, the composter also produces liquid or composting tea filling its base. You can then use this liquid to water your potted plants, herbs, and etc. [Click Here for more info about the Envirocycle Original Composter]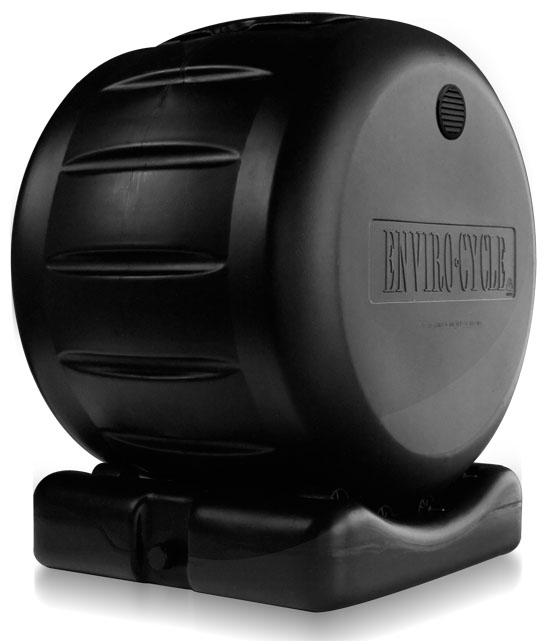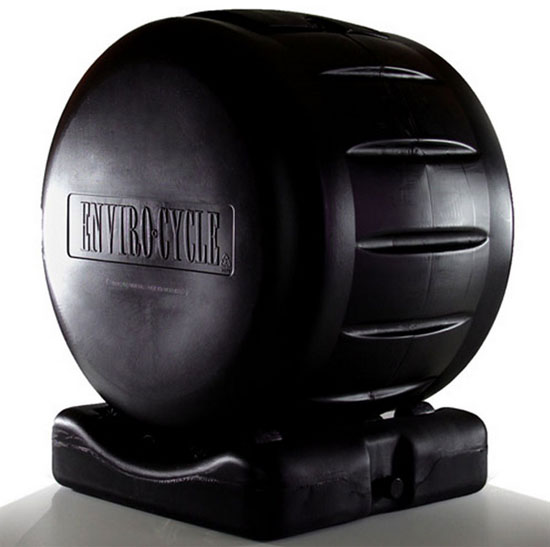 Composting is just one of the best ways to help reduce waste and eventually help save the environment, as it will drastically minimize waste and landfills. If you desire to help save the environment by composting, then the Terrae Composter might be your best tool. The Terrae vermicomposter is a composting tool that adopt thevermibricomposting method wherein the earthworms are allowed to eat human's biodegradable waste and transforms it into compost in an odorless manner. This method is known to reduce house waste of up to 40%. This method is simple and is 100 percent natural, thus will not harm the environment.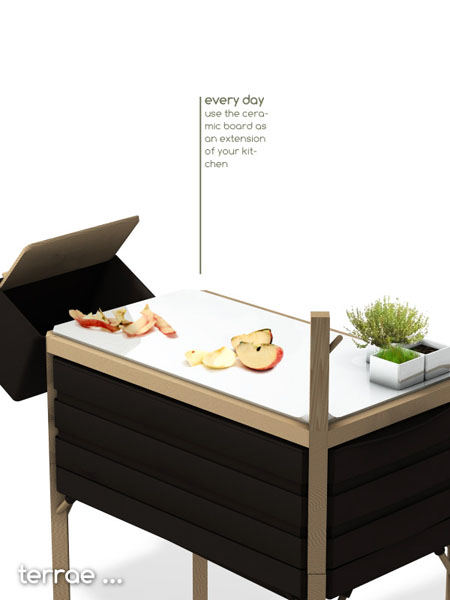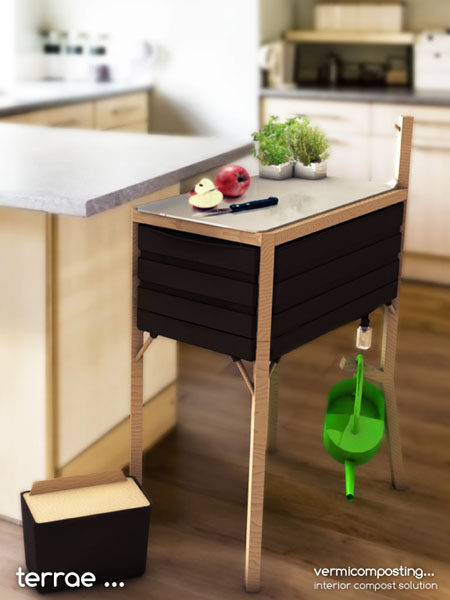 In most places, waste disposal is one of the serious problem people are facing. Countries normally do not have enough places to dispose off their garbage. However, this problem can be totally already with this new food waste processing unit called the Drog. This product can convert daily trash into compost, and eventually can be used in growing plants, and what's good about it is that, the processing only takes 45 minutes. How I wish this product would be available in our place as soon as possible, so that I will not have to dispose off my garbage to somewhere else.
Our Recommended Partners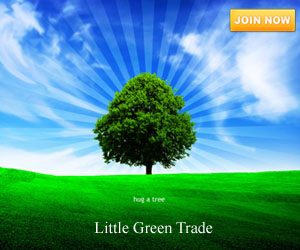 Advertise with us
Archives