Browsing articles tagged with " cardboard packaging"
If you going to have a quick look at the photo, you definitely will see Wall-e's head, but no it's not. Take a closer look and you will see the artistic cardboard packaging enclosing two rolls of garbage bags. Designed b y student Pierre-Luc Desharnais for his packaging class, this wall-e looked packaging design can somehow reduce carbon footprint, as we all know, cardboard can easily decompose, naturally. Other than the reduced carbon footprint, the design will also promote easy transportation with the cardboard strip in it that serves as the comfortable handle during the whole transportation. I suppose, one can also recycle it for carrying other items like some piece of clothing and the like.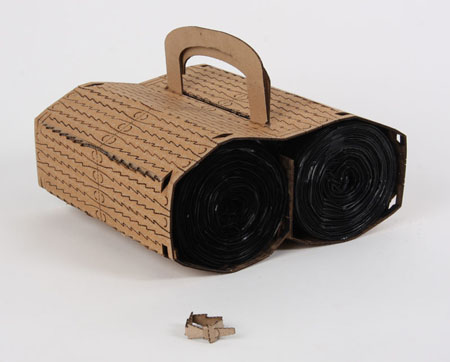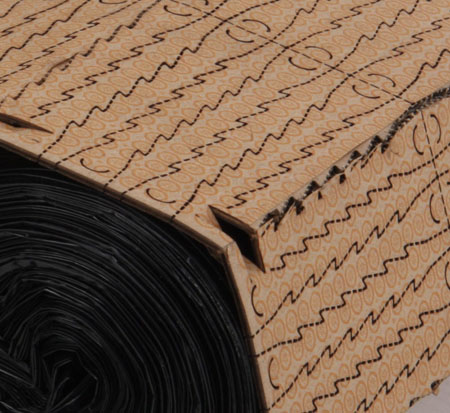 Source: Packaging UQAM
Eco-friendly products are generally uninviting to most people particularly those that are not aware or generally do not care for the environment. To make eco-friendly things inviting, designer Yonius Saritoh had created the Earth Cup. This thermal double walled cup is recyclable and a great alternative to your paper or Styrofoam cups. In addition, reusing the Earth Cup is safe enough because this is safe to be in your dishwasher. In addition, to the inviting look and features of the cup, it has a well-designed earth friendly cardboard packaging that made the cup even more interesting to the eyes. Once in the store shelves, I am pretty much sure, more and more people will be invited to get and own one, and the growth of landfills will be minimized drastically without forcing other to live the green live. The cup alone and its packaging will surely make them realize that living the green life does not mean using those old-fashioned items.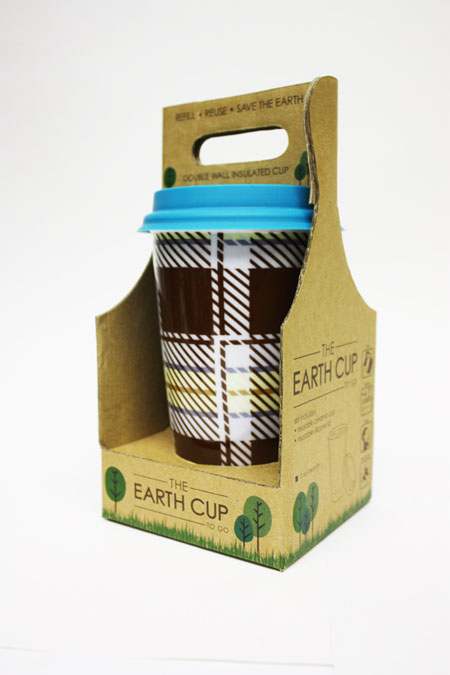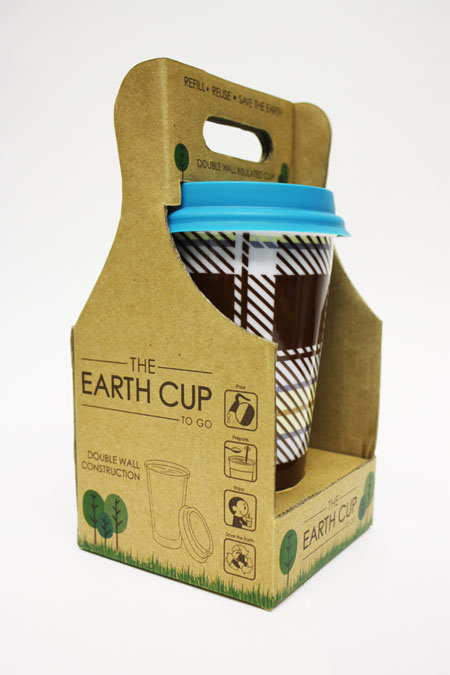 Cardboard is one of the materials used by designers in creating their eco-friendly masterpieces. We have heard already a lot about cardboard packaging, cardboard office and more, and now, designer Wendy Plomp will introduce to you a very lovely creation called the Cardboard Carpet. Cardboard (I suppose a used one) dismantled and are printed with various design making a beautiful art pieces in the form of a carpet. Using cardboard as the material obviously makes this carpet an eco-friendly one. In addition, there will be less carbon emission because these amazing carpets don't need to use any machines to complete. I just wish that the paint used in this carpet had low impact to the environment.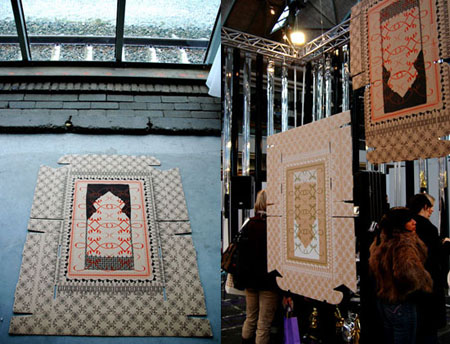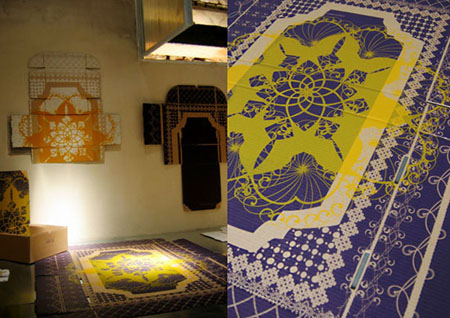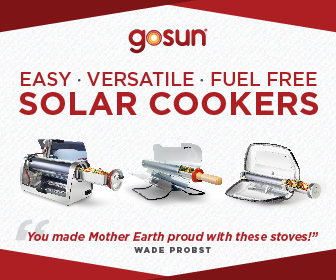 Our Recommended Partners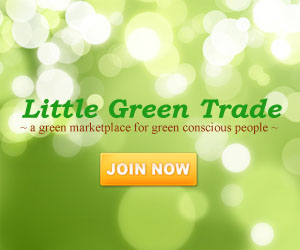 Advertise with us
Archives