Browsing articles tagged with " air pollution"
When we transport even just to our neighborhood, we tend to contribute to air pollution and spent huge amount of money for gas unless we are pedaling our eco-friendly Local Bike. Obviously, LOCAL is a bike that will help you transport in zero carbon emission, thus a cleaner transportation mode.
Knowing an eco-friendly source of energy to power and eco-friendly car is like a winning the jackpot prize in a game or sweepstakes. The New Sanya Skypump works like a jackpot for the environment and to for those who have the desire to live the eco-friendly life and help save the environment from the harm caused by air pollution and the like. The Sanya Skypump is a solar and wind-powered charger for electric vehicle. The electric vehicle alone is a huge contribution to keeping the environment safe. If you were to add the sustainable charger to it, it is already a jackpot to all of us.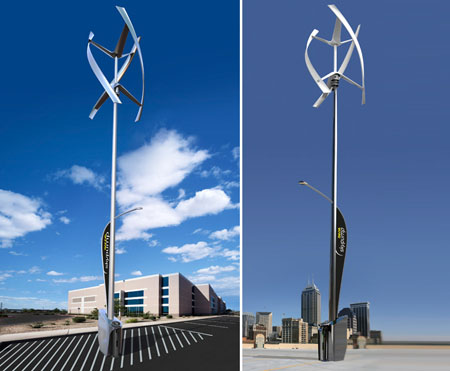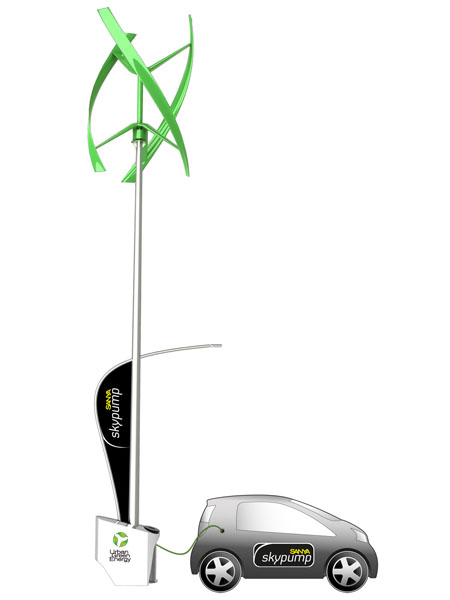 Source: GE Industrial Solutions via Inhabitat
Traffic jam is a common problem to big cities around the globe. To minimized traffic, various alternatives are being considered and the Straddling Bus cab probably is one of the best. The Straddling Bus is a public transport powered by electricity and sun. This wonderful bus transport is a two story bus and carries its passengers on the upper part of the bus. To lower part on the other hand is a hallow space the allows other vehicles to pass through, thus the Straddling bus will travel and stop without blocking the way of the other vehicles. The straddling bus is a lot cheaper to build as compared to subways. It also minimized air pollution as it is an electric powered one. presented at the 13th Beijing International High-Tech Expo in May 2010, the Straddling Bus will be put into pilot use at the Mentougou District of Beijing. What more? the bus has the ability to carry 1200-1400 passengers at a time and is known to reduce traffic jam by 20-30%.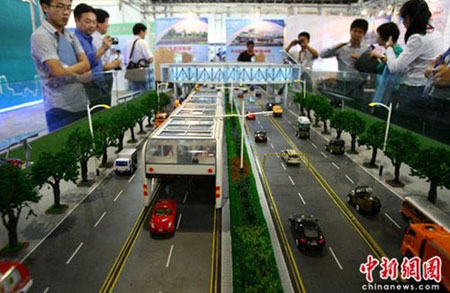 How nice it is to travel with fun and ease of mind that you are not harming the environment. Industrial designer from Israel Adir Zilber designed a fun and eco-friendly transportation vehicle called the Street Hopper. The Street Hopper is a small scooter that provides and effective transportation to people in urban areas on their way to work and back. The Street Hopper has a mounted electric engine that drives the back wheel. Footrests are present for support and the rear wheel is linked to the scooter's main body for a less bumpy ride, thus comfortable enough. Air pollution and energy consumption will definitely be lesser when using this small yet powerful Street Hopper the moment it become available for purchase.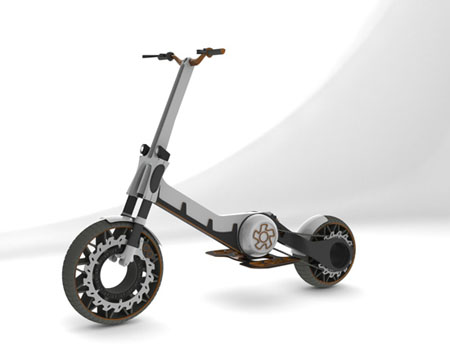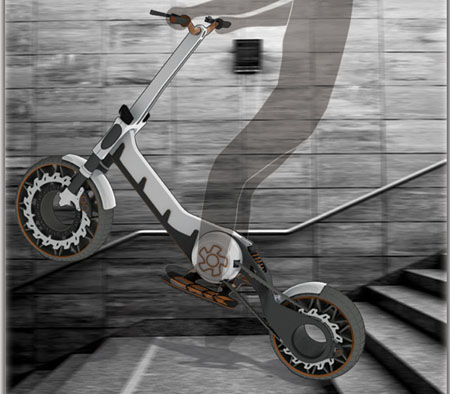 Chinese designer Daizi Zheng has designed a concept mobile phone for the known brand Nokia that can be powered by sugary drinks such as our daily favorites, the soda. This concept mobile phone has the ability to run on batteries that uses enzymes to generate electricity from carbohydrates. Assuming that the sodas used are leftovers, this can be an eco-friendly product. However, if the soda used is bought just to have something to fill into the phone, this can be a questionable product, for soda manufacturers are one of the primary contributor of air pollution. In addition, bottles, cans, and plastics can be an addition to our land fills if not recycled.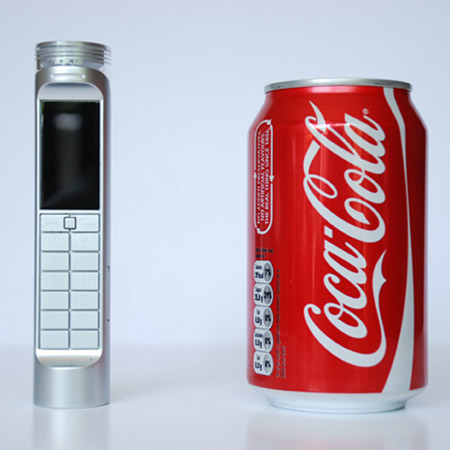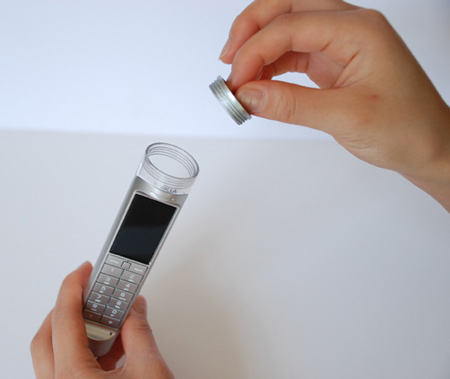 Because of Australia's vision of developing and electric vehicle recharging network, I can see some solid use of an electric vehicle by 2012. People don't need to worry anymore if they will be out of power because there will already be a network of recharging station for them to use and charge their cars. The project will be done in with the US firm Better Place, Australian power company AGL, and investors Macquire Capital Group who will be working out together to make to project possible. I am excited for this project to com into reality, for using an electric vehicle can be a big saving from gas and a big help to keep the environment air pollution free.
Source : BetterPlace via EcoWorldly
People are now very aware on how to save our mother nature. Many of us already are having great alternatives for gasoline like using hydrogen for our cars. With all of these ideas, the Izip EZGO folding bike is another excellent way of roaming around without the worries of air pollution. EZGO bike is powered by dual 12v10a SLA batteries and has a 24v 2amp standard charger. Of course, the traditional pedal power is still present. With its maximum speed of 15mph, I am sure you will be at your destination on time. In addition to that, the EZGO bike is a folding bike that can be easily carried out when not in use.
[ProductPage] via AlternativeConsumer
When you say Hybrid cars, the one that comes first on our mind would definitely be a private owned vehicle. Now you think no more, because in London, a hydrogen hybrid fuel cell taxis are now ready for London 2012 Olympics. This hybrid taxi can run all day without refueling that will surely saves on gas and will lessen air pollution caused by gasoline. Speed will never be a problem because it has a maximum speed of 120 kilometers per hour and has a faster braking than the gas-fueled cars.
via AutoSpectator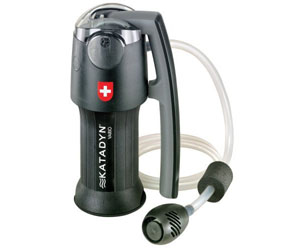 Our Recommended Partners
Advertise with us
Archives