Browsing articles in "Fashion"
Just in case you haven't noticed, we do have a habit to touch our face, it's a natural action in our daily lives. However, this habit has become dangerous due to coronavirus (COVID-19) pandemic, because germs and viruses might come in contact with your eyes, nose, or mouth through your fingers. Suddenly a simple act of scratching your nose can be a life threatening gesture.
Blocc offers a stylish, reusable face shield that aims to train you to stop touch your face. It's an easy solution to break that habit, it functions as a physical barrier between your fingers and your face. The stylish ergonomic shape covers your eyes, nose, and mouth with a transparent shield. The polycarbonate material is durable, washable and reusable, therefore, reducing the use of disposable face shield. [Click Here to get more details of Blocc Transparent Face Shield]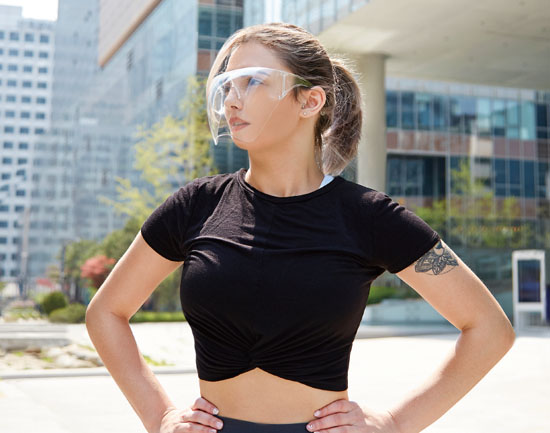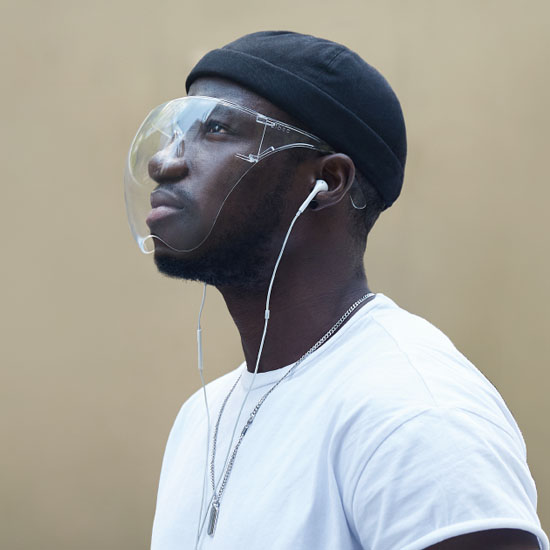 PADI has teamed up with RASH'R to produce reusable Face Mask made from recycled polyester. It's a win-win solution for both sea animals and humans as this project transforms plastic water bottles into face masks instead of polluting the oceans. During coronavirus (COVID019) pandemic, these face masks would help to slow down the spread of the virus.
Made by Professional Association of Diving Instructors (PADI) and sold by RASH'R, each reusable mask comes with five disposable replacement PM2.5 filters. It might seem really expensive as each mask costs you $20.40, but PADI says that there's no profit from this product, the price really reflects the cost it takes to make each mask. PADI really cares about the ocean and diver community, this company really wanted to help with their hearts and hands instead of profiting off in this difficult time.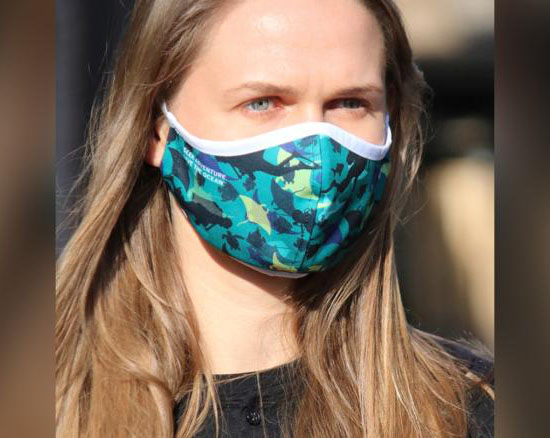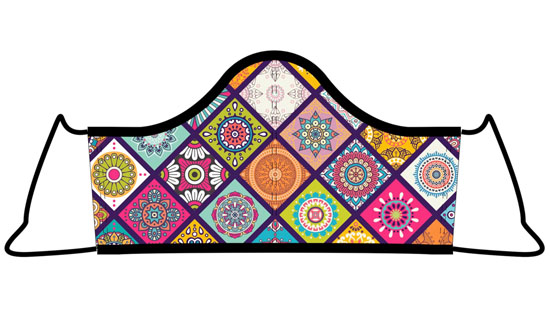 During coronavirus (COVID-19) pandemic, surgical masks are really hard to find, and when we can find them, it's better to let healthcare workers have them, because they need them more than ever. What about the rest of us? We can simply use cotton face mask, it's reusable, chic, elegant, and reduce waste.
Take a look at this elegant black velvet face mask, it actually complements your style. Made from cotton and polyester, this hand made face mask is soft and comfortable to wear, the velvet outside protects you from dust and water. Wearing fabric face mask might not as effective as surgical mask, but it helps tremendously in slowing down the covid-19 spread. It's original and unique, handcrafted in Europe, this face mask is reusable, just hand wash it in cold water. [Click Here to get more information about this chic black velvet mask]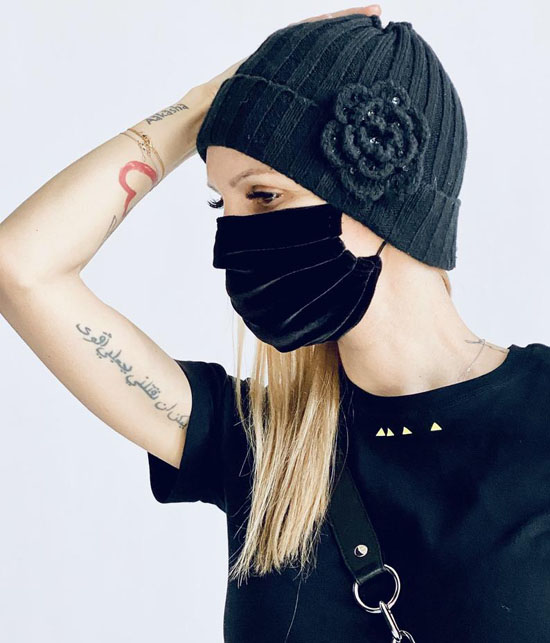 Omdanne is a convertible biodegradable clothing line to answer today's challenge in fashion industry. Do you know that a fashion industry can be considered as the second most pollutant industry in the world after oil industry? Yes, the reason is fast fashion trends. New clothing products are flooding the market every two weeks, can you imagine this? It means that with every garment that floods the market, there are also waste and harmful chemicals flood our environment. Every year, this industry produces 53 million tons of clothing yet 87% of it ends in landfill, becoming waste and affecting the quality of life of future generations. Offering first of its, Omdanne is a three-piece clothing that can be transformed into more than 10 different styles.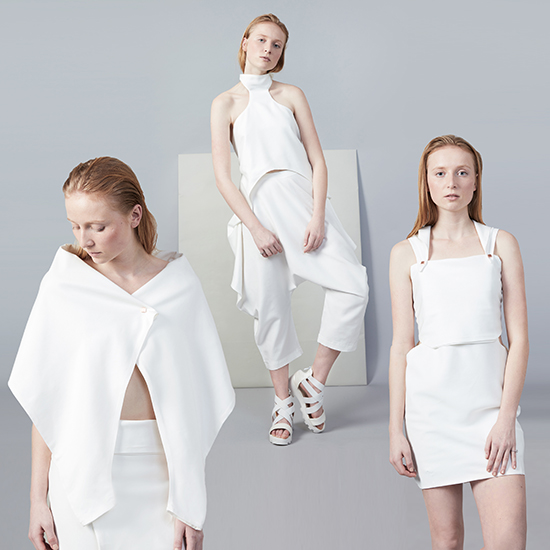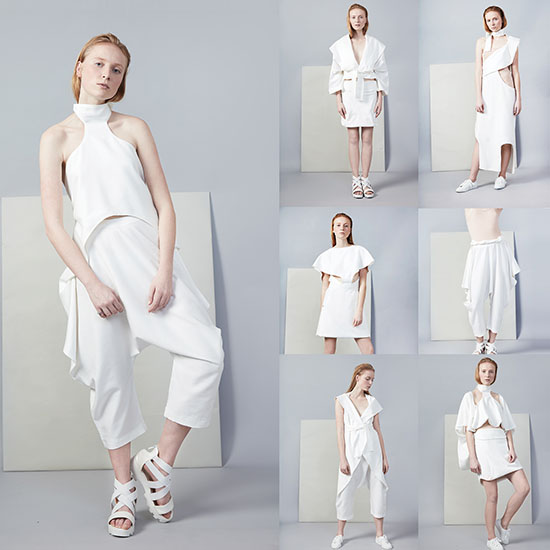 Here's a sustainable hemp backpack for better future. It's perfect for your daily activities, from gym, work, school, or traveling, everyone would love that bohemian look. Each backpack is handmade with high quality heavy-duty hemp textile, it's durable bag with a capacity of 20L.
This backpack offers you environmental benefits of hemp cultivation along with its durable characteristics as a fabric. At this size, this backpack can be used to keep a 13-inch laptop. The design features two raw hemp side pockets, two small zipped pockets, and one medium zipped pocket in front. The main compartment is pretty spacious to house your daily essentials. Made in Nepal, this hemp backpack wants to promote good fashion, clean and fair where hemp ethically harvested in mountainous regions of Himalayas. It uses natural dye, no chemicals or pesticides used for this hemp. [CLICK HERE to get more details about this sustainable hemp backpack]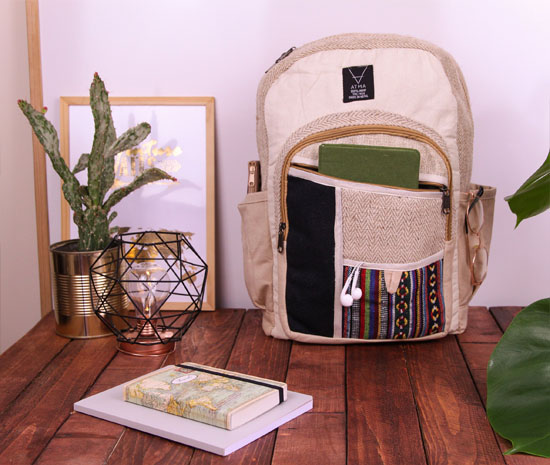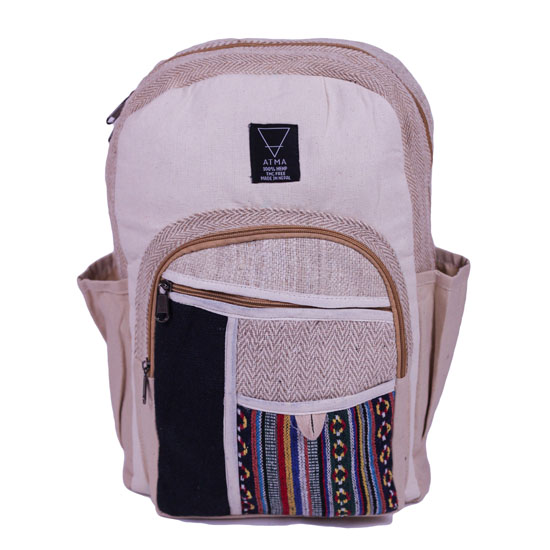 Stylish and eco-friendly bag, this one features Japanese print cotton fabric with genuine and eco-friendly Portuguese cork. It's a sturdy and durable bag, something that you, green conscious people, would love to wear without worrying the impact to our environment. This bag is lined with a brown cotton fabric, fully interfaced and interlined for strong structure and better durability. For your mobile device, there's a zipped pocket inside. This magnetic snap secures the bag, hey, even the straps are made from cork. [Click Here to get more details about these fashionable and eco-friendly cork bags]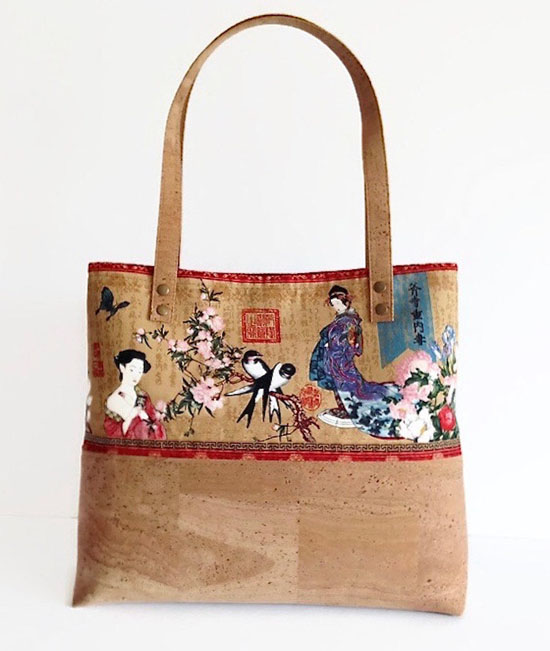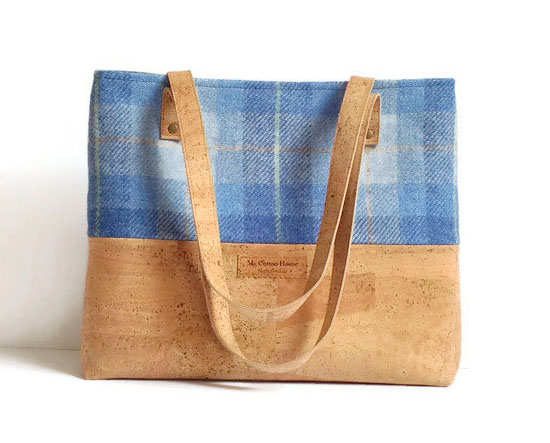 ThermalTech introduces a smart fabric technology in a form of jacket that captures the sun's heat to keep you warm. This innovative jacket keeps you warm faster for longer period of time yet with less bulk compared to traditional outerwear. The company wants to offer you a solution to keep your body warm in colder weather without having to choose between bulk for optimal warmth or sleekness for fashion. The solar capturing smart fabric technology comes in form of jackets, they are lightweight, breathable, and waterproof.
Aside from taking advantage of sun's ultraviolet rays, the fabric can also use energy from artificial light sources. It transforms then into the heat up to additional 18F in just minutes. Its stainless steel mesh fabric threads are lightweight yet strong, giving better lifetime use while the paper-thin design reduces the additional weight.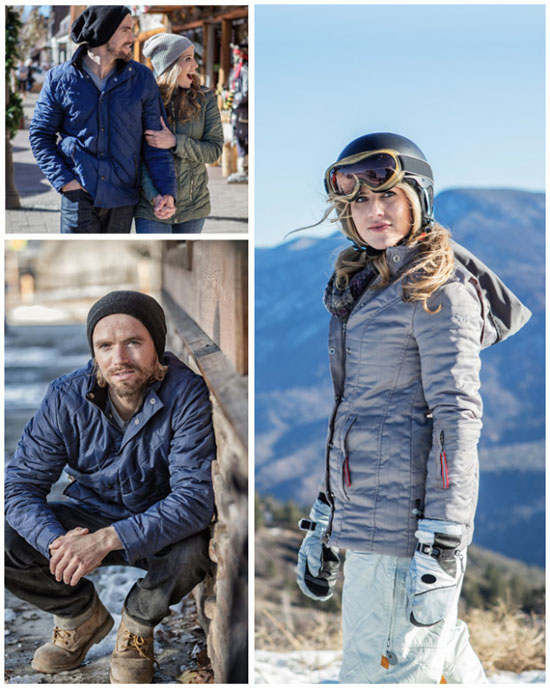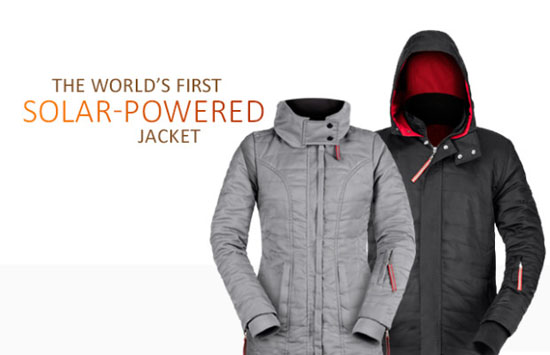 The coconut tree is claimed to be the most useful tree as you can make use almost all of its parts from its leaves to its fruits to its trunk and more. In this article, we are going to feature and share to you the things we can do from a humble coconut shell because there are lots of them.
Pikkpack is a revolutionary flat-packed footwear that you design and assemble yourself. A minimalist, yet high quality must have piece that promotes the use of less material. Sara Gulyas, the designer of Pikkpack, has over 10 years of experience in leather design. After experimenting with footwear for a long time, she wanted to create a shoe that would encourage its wearer's participation in the manufacturing process. Her inspiration came from a traditional Hungarian shoe called Bocskor, which was made from one piece of leather. This innovative footwear is a bridge between industrial design and authentic hand production.
You'll get the whole kit in a canvas bag that comprises two pairs of shoelaces, the leather upper and sole sewn together in a flat form, and the instruction manual on how to put the shoes together. There are two colours of leather and six different shoelace colours available. You can make your shoes truly personalised by choosing the colour combination that fits your style and personality the most. Once you received the selected kit, the only thing you have to do is to lose yourself for around an hour in an unusual activity and to become maker yourself. Assembling Pikkpack is a meditative and fun process, not to mention that you have a pair of snug loafers at the end.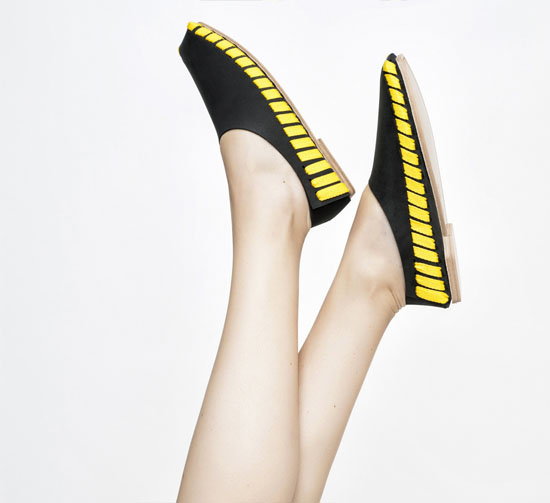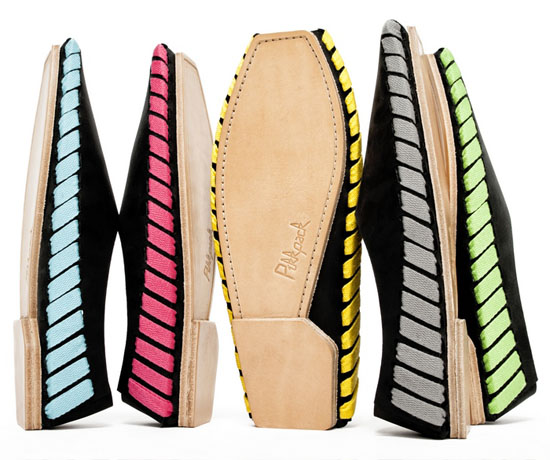 If you are looking for a unique, stylish, yet eco-friendly necklace, owning a PickBay Guitar Pick Holder Necklace ECO-BRASS will definitely become your bet. The necklace is designed to not only let your accessorize all day but also will let you have a cool place for your favorite guitar pick. If you are musician, this will serve as an advantage to you as you already have an accessible place to store your guitar picks.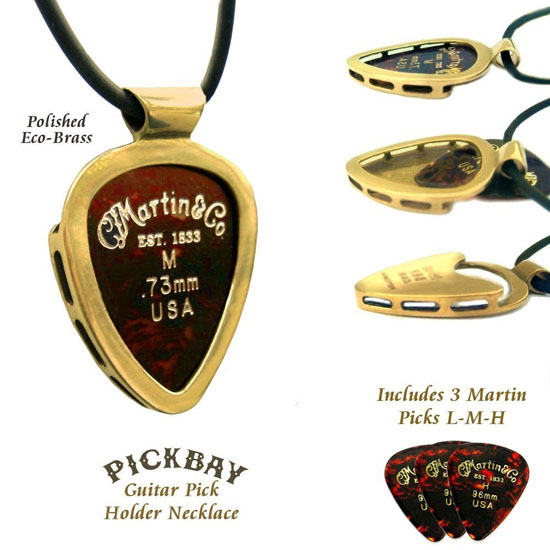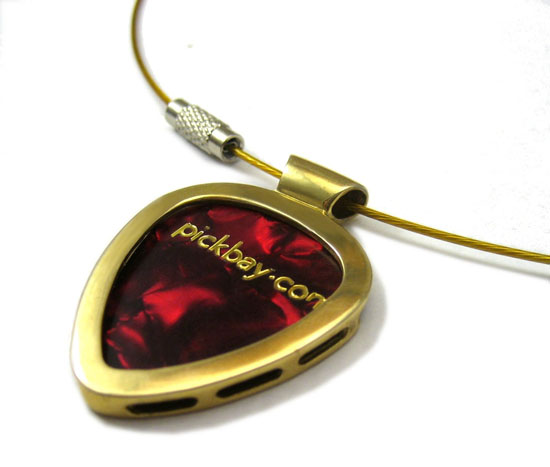 Our Recommended Partners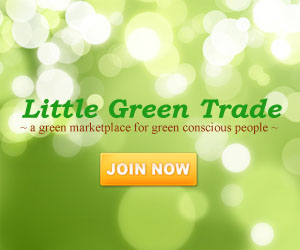 Advertise with us
Archives