Browsing articles in "Cars and Transportation"
Electric vehicles are definitely the answer of today's pollution, DeLorean already have the electric car for 2013, and that is the DMC-12 EV.
Another eco-friendly car called the Eco Car is now designed and presented by Ceri Thomas. The Eco car will run on renewable energy sources, thus will reduce carbon emission and eventually keep the environment clean and safe. The car will be ideal for short as well as long travels.
When we transport even just to our neighborhood, we tend to contribute to air pollution and spent huge amount of money for gas unless we are pedaling our eco-friendly Local Bike. Obviously, LOCAL is a bike that will help you transport in zero carbon emission, thus a cleaner transportation mode.
Opel has just recently launched the RAK e Concept and Opel ahs responded with their VELV Concept Car, a fuel efficient energy car.
A cute and stylish shelving system will always make our home clutter-free and lightens a bit especially if it comes in unique style like the Bike Rack Birdhouse.
Street art is common to all of us but a sustainable street art is a different thing. It will not only provide eye-catching artworks but also will help keep our environment clean and safe.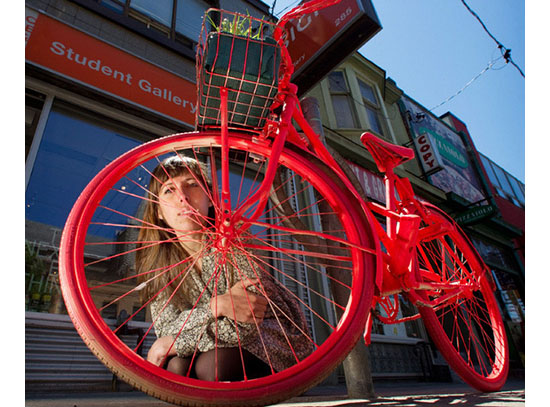 Transporting goods and children to school are now ecologically done in Africa with the creation of the Eco-bike. The bike is eco-friendly not being it is a bike but because of the various eco-friendly aspects it has.
We all know that wood is a biodegradable material and does not harm the environment, thus made the Bonobo Plywood Bicycle and eco-friendly one. I felt so delighted seeing designs like these with care to the environment. If you are an avid reader of iGreenSpot, you should have read some time ago about the Bambike made of Bamboo.
Zero emission cars including racecars are now becoming popular in the auto-design world and the Mercedes-Benz LeMans Electric Race Car concept is just a proof that more and more designers are now into creating eco-friendly designs especially in the transportation market.
Driving your electric vehicle can be worrying especially if you have not fully charged your battery but not today with the Ecotricity. Ecotricity is a solar powered plug-in vehicle charging network that has just recently opens free in the UK.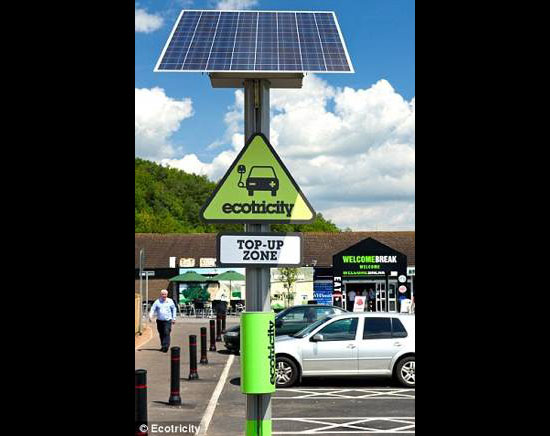 This is good news to the environment and of course to those who wants to drive clean and safe with less carbon footprints for a cleaner air. The best part of it is that, Ecotricity's charging network will be entirely powered its wind and solar park across the UK, which means that every electric vehicle drivers can now drive from London to Edinburgh free. The first Ecotricity station was installed at the South Mimms services of Welcome Break. Quick charging for a 32A supply can only take up to 20 minutes with the use of rapid charge points. On the other hand, travelers can opt to spend 2 hours for a fully charged battery.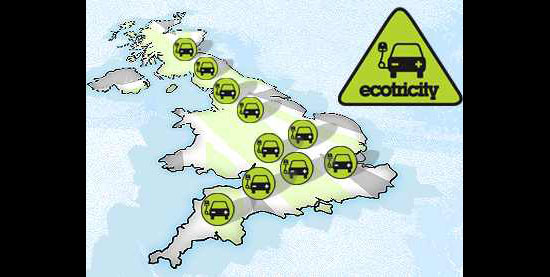 Source: Ecotricity via Good News Network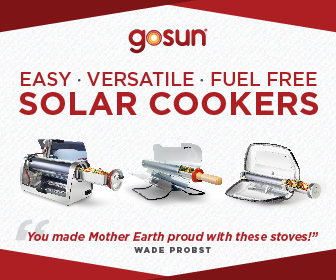 Our Recommended Partners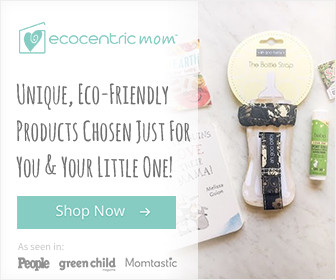 Advertise with us
Archives