The coconut tree is claimed to be the most useful tree as you can make use almost all of its parts from its leaves to its fruits to its trunk and more. In this article, we are going to feature and share to you the things we can do from a humble coconut shell because there are lots of them.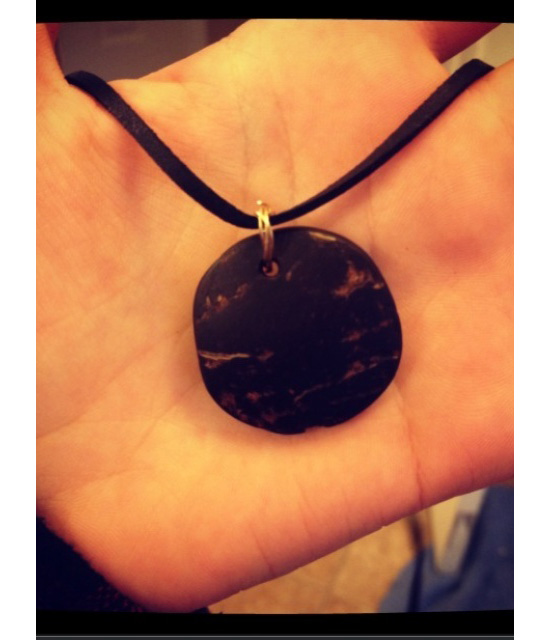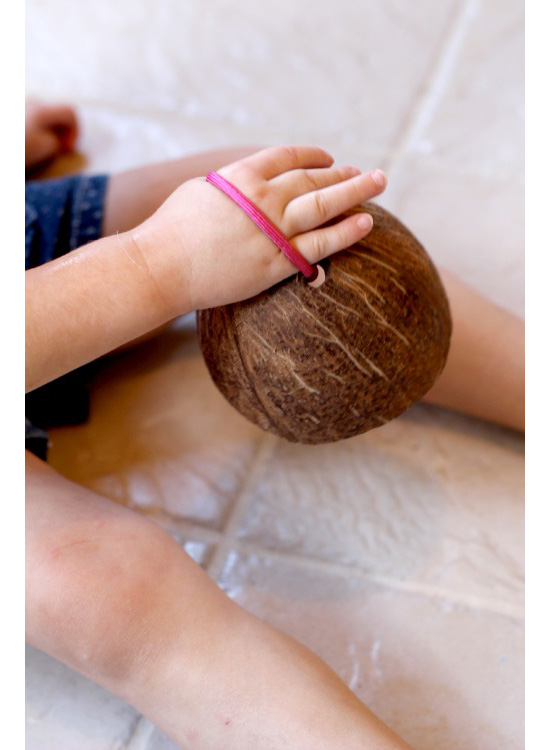 Coconut Shell Musical Instrument (Source: Twodaloo)
Creating a lovely, fun and easy to use coconut shell musical instrument is easy.
Steps 1 – the first step you will do to make your musical instrument is to saw the coconut in half. If ever you do not own a saw, you can hack the coconut off into half with your bolo knife or a butcher knife.
Step 2 – now that you already have your coconut into half, scrape the meat off using a spoon, knife or whatever you have on hand that can help you get the job done.
Step 3 – now that the meats are off, time to polish the shell. Use your desired sanding paper to get those rough hairs off the outside part of the shell. You can also do some sanding on the inside of the shell but this is not necessary.
Step 4 – next step is to drill two holes on top of each shell then tie some cord that will serve as our handles.
Now, you already have your coconut shell musical instrument. Playing them is dead easy by just clapping them together or let your kids tap the instrument on the floor and both methods will create a lovely, hallow sound.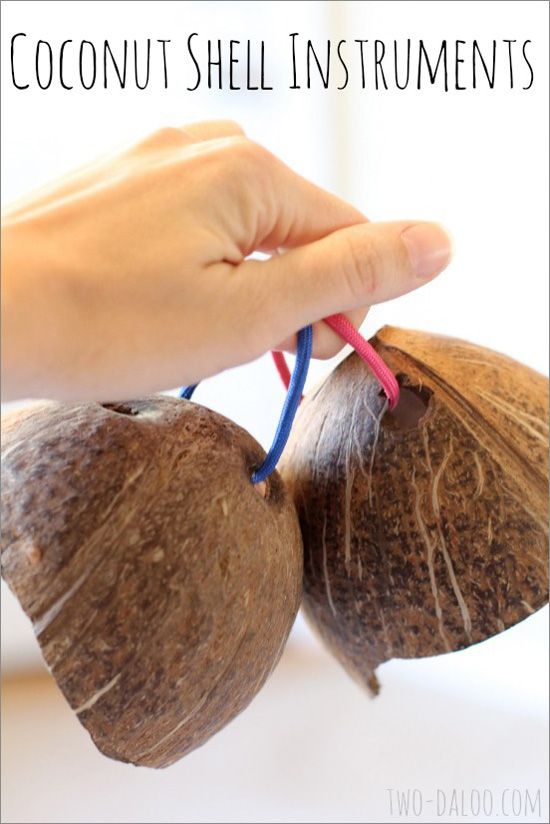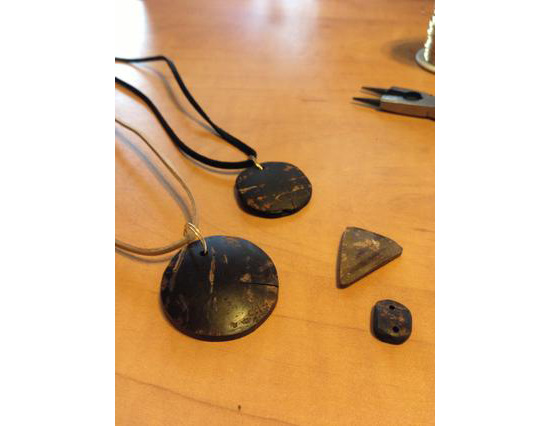 Coconut Shell Jewelry (Source: Snapguide)
Guess coconut shell jewelry is not new especially if you are from Asia where coconuts are abundant. In this part of the article we are sharing how you can create a lovely and unique jewelry from coconut shell.
Step 1 – take some piece of coconut shell. Make sure it is a little larger than your desired jewelry size.
Step 2 – now that you have the coconut shell of your desired size, start sanding it with coarse sandpaper to remove those hair then use your fine grit sandpaper to smoothen the shell's surface. Do the same thing on the inner part of the coconut shell.
Step 3 – after you sanded the shell with coarse sandpaper, sand the front part with a medium to fine grit sandpaper until it came out smooth.
Step 4 – this step now requires the use of sandpaper with the finest grit. Sand the shell until it came out polished.
Step 5 – when the shell is polished, it is now time to draw your desired shape for your jewelry at the back part of the shell.
Step 6 – after drawing cutting your desired jewelry shape, sand the side part or outline of your jewelry and smooth it out with fine grit sandpaper.
And the final step is to drill a hole and do some finishing touches like soaking your coconut shell jewelry in a coconut oil to make it shinier and darker.