The sustainable creation of AnnMarie van Splunter called the Rubber Tree is a great invention to reduce non-biodegradable wastes in our landfills. Old tires are normally discarded and added to our landfills, which is not favorable at all to the environment. Some even have them burnt that obviously produces harmful carbon emission.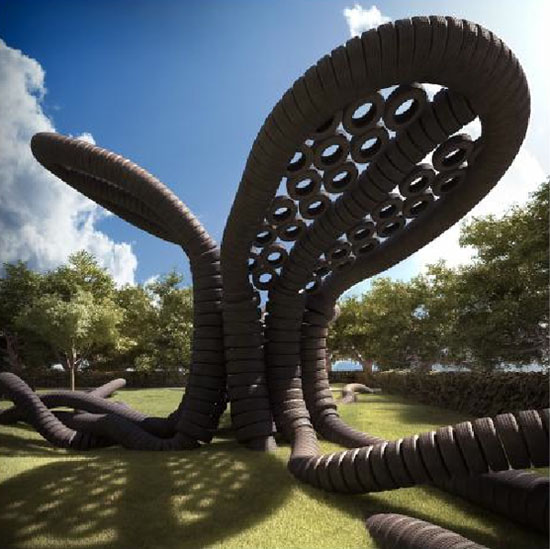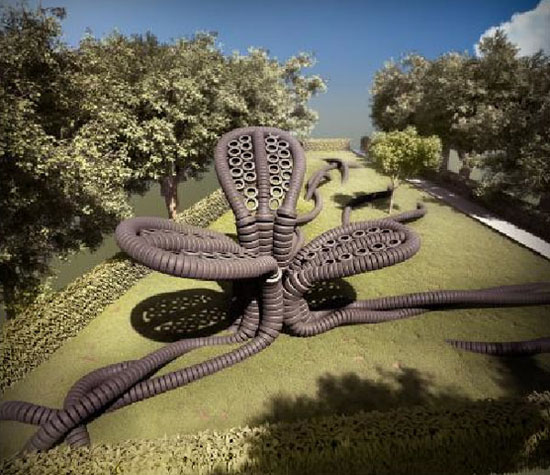 The Rubber Tree is the designer proposal in creating a sustainable school playground and recycling used in a positive way. The rubber tree is an oversized sculpture composed of recycled rubber
tires
. The rubber tree design imitates the roots of a real-life rubber tree, which creates a realistic feel of actually having the real tree.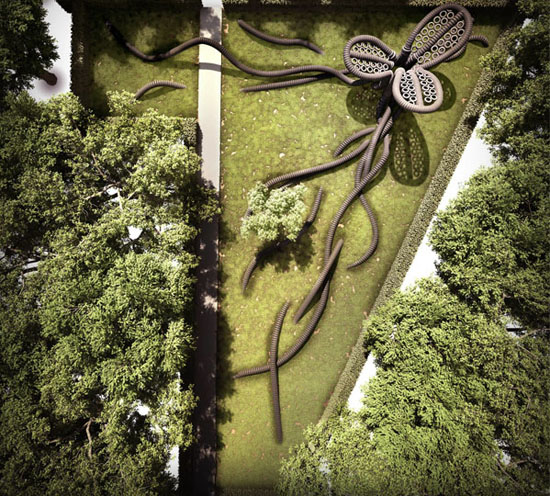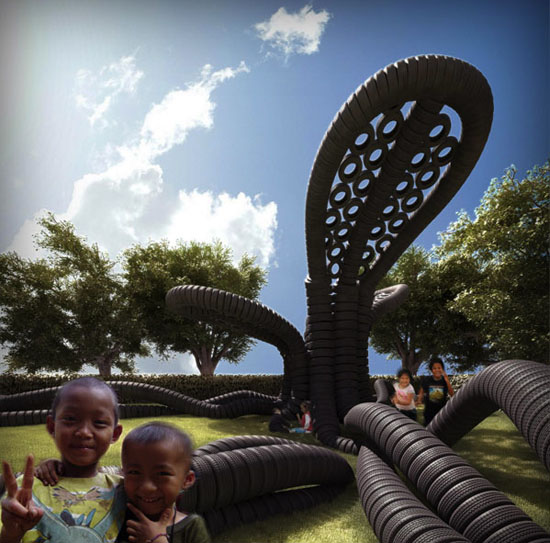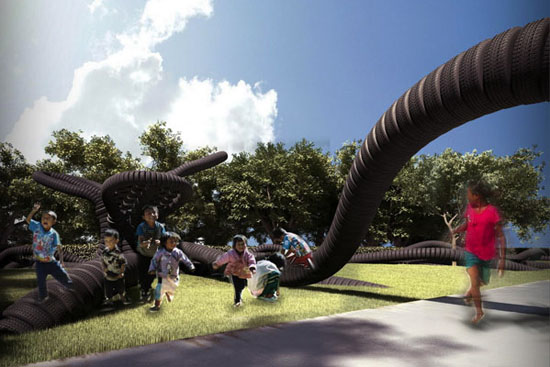 Source: AnnMarie van Splunter via CollabCubed