Browsing articles tagged with " wonderful creation"
Fancy creations ideally are made of first hand materials. But sustainable living advocates might condemn it, as they always wanted to make use of every single old item as they can to reduce waste and carbon emission. Designer Adonde had just added to the list of items eco-friendly people must collect. Made of recycled cardboard and colored paper, this wonderful creation of nesting boxed has the ability to keep your small items at home or office in-place and will definitely make your working desk clutter free. Other than being made of recycled cardboard, other green feature of the nesting boxes is its ability to being flat-packed to save space during transportation. Assembling the nesting box is made easy with the complete instruction attached on how to put the pieces together. User can have the option of using the boxes all together or have them used separately. It solely depends on the users whatever they feel comfortable and fun.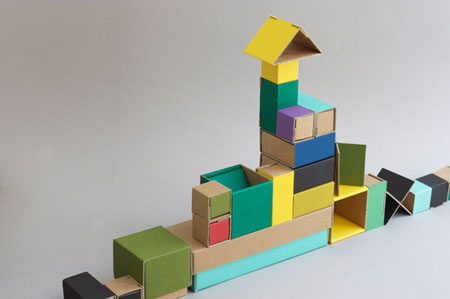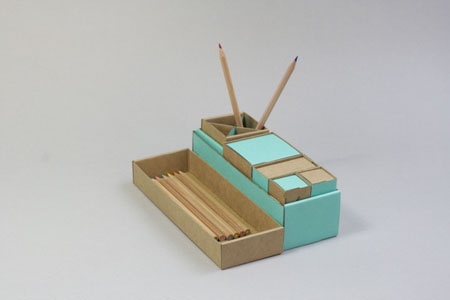 Is there such thing as edible house? For a toy maybe yes, but for real? Hmmm.. maybe you too find it new or weird to hear an edible house. Marijke Bruinsma and Marjan van Capelle along with Arhen de Groot of De Stuurlui Stedenbouw and Atelier GRAS respectively had made the real edible house possible through their wonderful creation called the Eat House. The reasons behind it being edible and sustainable are the vegetable crates that complete the house. These crates are used as beds to grow plants. Obviously, residents of the EAT house will have no problem with foods anymore as, they can easily pick the produce once due for harvest.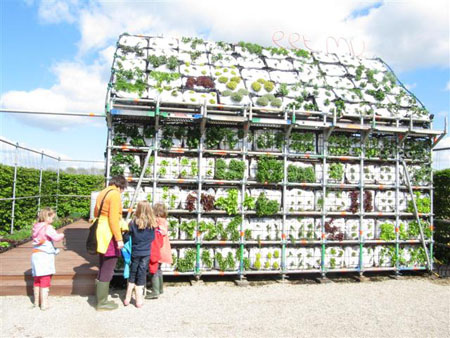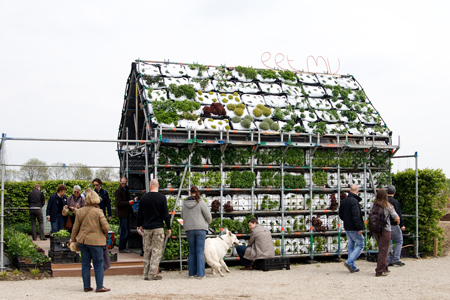 Cardboard can be used in various purposes. You can have it as your simple yet presentable packaging, storage, and a lot more. Today, I am going to present to you a wonderful creation made from cardboard. Hailed as theBold, this one of a kind chair has the small letter B look when viewed from the right side and small letter D when viewed from the left. Whatever letter you may see in this wonderful chair, what's important is the usage of cardboard to complete it. As a cardboard, this sustainable material is high biodegradable thus, will not do any harm to the environment.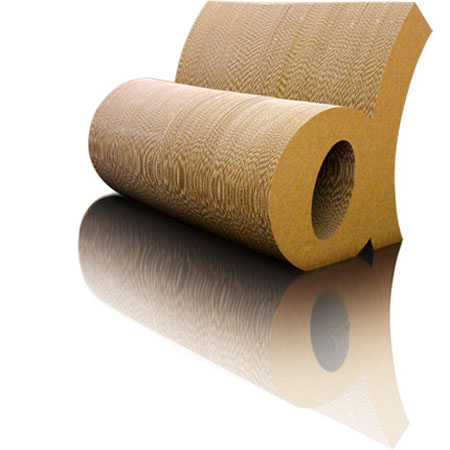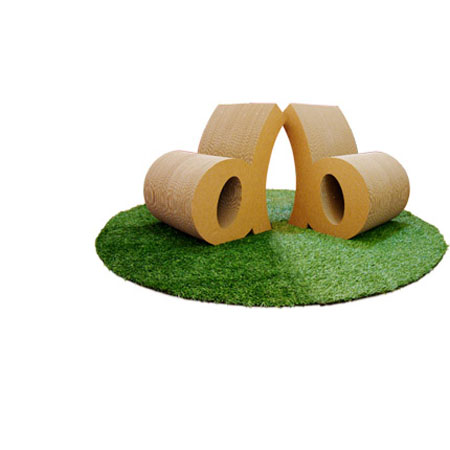 Source: Sanserif
Ohh… my Tupperware… my ever-favorite Tupperware dishes in my childhood. Almost all of my lunchboxes were from Tupperware. Aside from lunch boxes and bowls, Tupperware also has this old-school molds that used to make Jello. Surely, you have pictured out how they look like. And with today's modern Jello mold designs, the Tupperware seems like being set-aside. However, BootsNGus gives these old Tupperware dishes a new life through a wonderful creation called Upcycled Recycled Tupperware TupperLight Retro Mint Green Jell-O Mold Hanging Pendant Light Fixtures. Include in the package when you buy this pendant lamp is an energy efficient 14watt bulb and a UL tested cord from IKEA.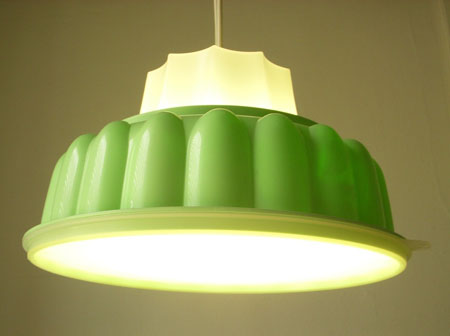 When I was in grade school I can recall that each classroom has its own world globe. I wonder what happens to them when they got deteriorated, they surely will be destined to our landfills. Good thing designer Benoit Vieubled has come to an eco-friendly art piece called World Inside Out. This wonderful creation is an artistic chandelier that is made of presumably discarded world globes. The lamp comes in different formations, which are all elegant enough for you not to think it is made of recycled items. In addition, this one of a kind eco-friendly chandelier will surely create an elegant ambiance in your home and surely will compliment your interior design.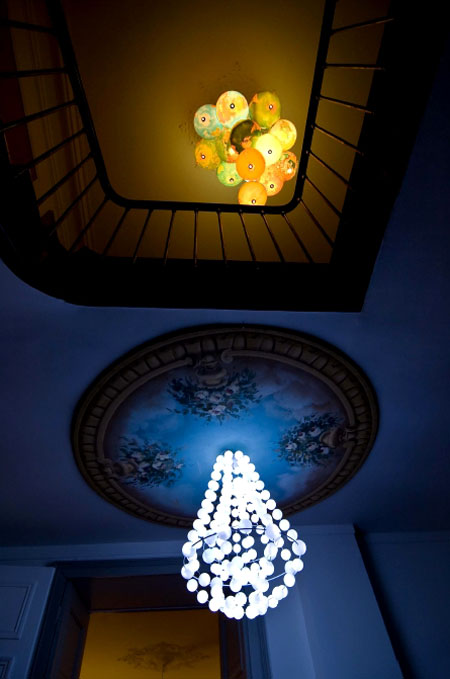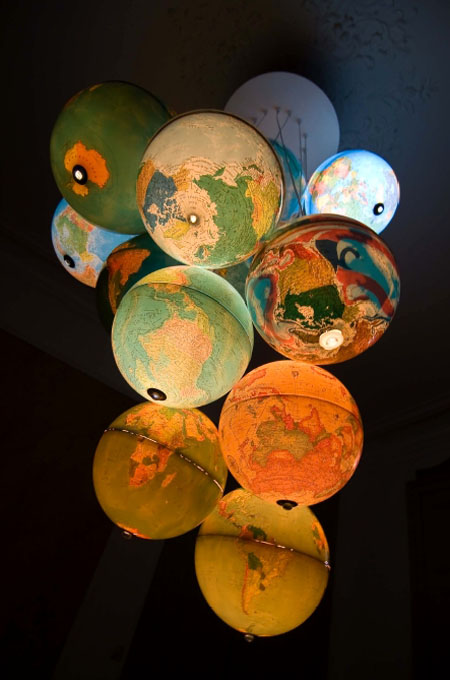 Old or non-functional electronics and its parts are normally discarded and destined to be on our landfills, which is obviously not a good practice for the environment. However, this will never be the issue anymore with the eco-friendly robot invention of Andrea Petrachi aka Himatic. If you were to look at the photos of the product you will find many of them as a playful one while others look creepy but one thing for sure, they are all a wonderful creation for the environment. With this project, landfills will be drastically minimized while old electronics will be given a new life and are given the chance to be useful again.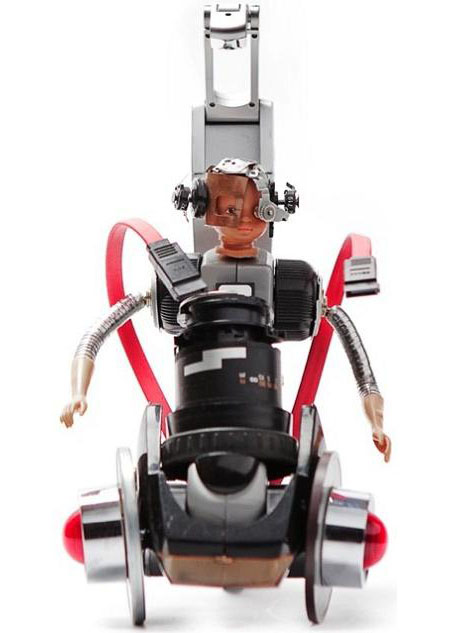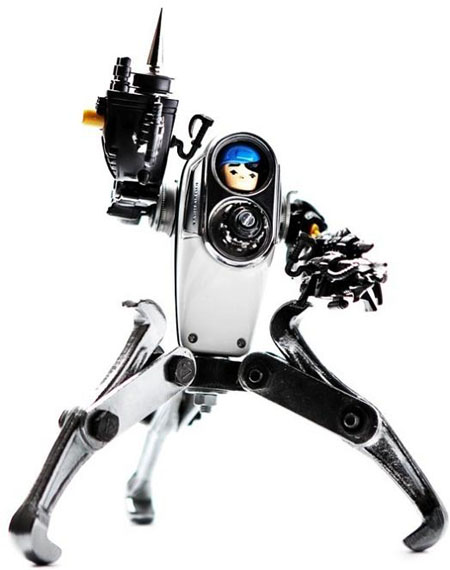 After enjoying our stick of cigarette, butts are normally thrown away and destined to be on our landfills. Today, this cigarette butts will never distract the beauty of our place with the wonderful creation of Puerto Rican artist Jesus Bubu Negron that make use of cigarette butts called the cigarette butt street rug. The woven carpet was presented at the Sharjah Biennale. Created by using the paper of the cigarettes that are unrolled and layered on top of each other, the rug creates the pattern that is similar to that of a woven textile rug. With this products, our landfills will not only be minimized but will also fill our homes with a decorative yet eco-friendly rug. -via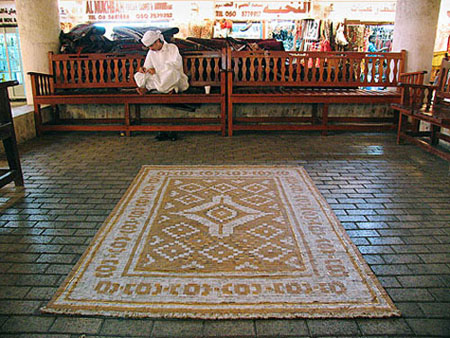 Parents want nothing but pure happiness to their children, that is why, they always provide their kids with all its needs including the need for recreation like toys. However, one must note to keep our kids enjoy their childhood, they must be living on a clean and safe environment as well that is free from pollution, harm, and any other treat for our kids. With the wonderful creation of designer Roderick Lowe for EverEarth, which is an eco-friendly packaging for kids' toys, parents can now provide total happiness for their kids. Through the eco-packaging, environment will be safe and kids will be happy with their toys.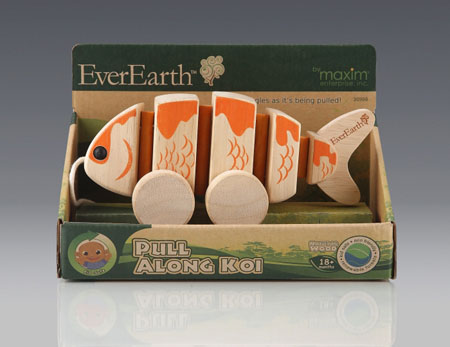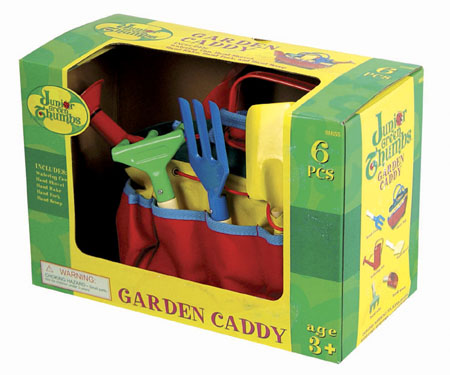 Eco-friendly people will definitely rejoice with the wonderful creation made by Emma Hoop called the create cutlery, a re-usable packaging that has embedded with seeds for the user's indoor herb garden. Aside from the seeds, the product also has an embedded cutlery available for future use. With the use of eco-friendly materials, create cutlery will definitely educate kids and adults alike about the importance of self-sufficiency, reusability, renewability of a certain item. With the presence of Create Cutlery, landfills filled with packaging items will be drastically minimized. On the other hand, as the plants and herbs grow, foods will be within our reach.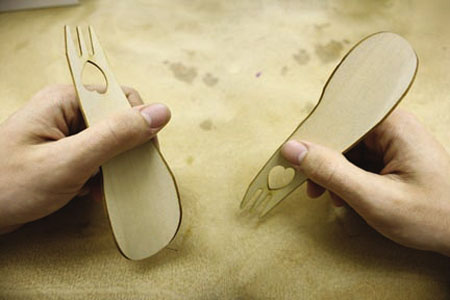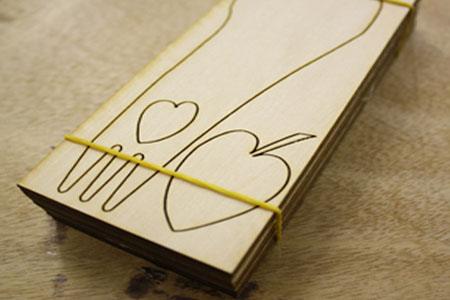 Recycling our used porcelain tableware into another useful material is very rewarding. One great example of this great act is the porcelain lamp by designer Laura Pregger. Her porcelain lamp designs come in different form. Some are in the form of a pendant lamp, while others are in a chandelier like design. No matter how they are designed, this wonderful creation looks really great and amazing. The porcelain lamp is also an eco-friendly one, because it is made out of recycled porcelain. With this wonderful lamp from laura, you will not only going to have an elegant lamp for your home but you also have done something for the environment.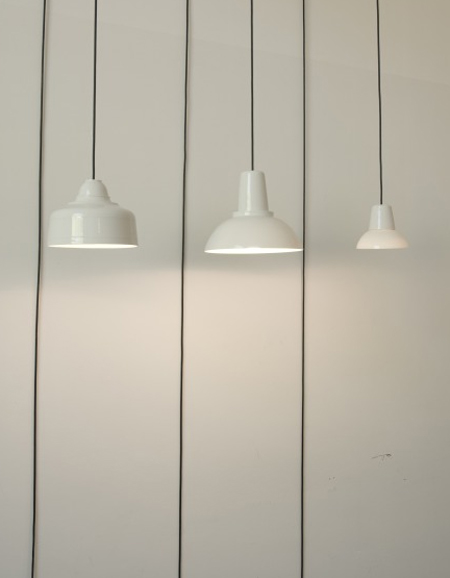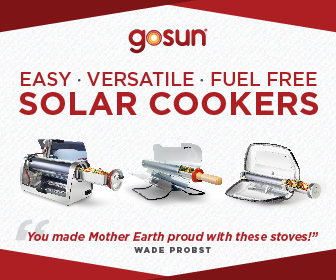 Our Recommended Partners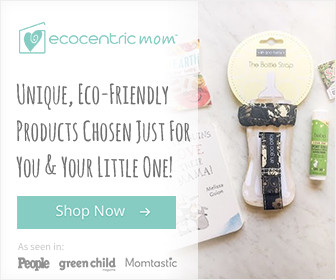 Advertise with us
Archives