Browsing articles tagged with " Source"
The world is currently having problems with water sources and the demand increases with the world's growing population. Aquacube is designed to answer this need for water by treating unusable water into a fresh and clean one.
Knowing an eco-friendly source of energy to power and eco-friendly car is like a winning the jackpot prize in a game or sweepstakes. The New Sanya Skypump works like a jackpot for the environment and to for those who have the desire to live the eco-friendly life and help save the environment from the harm caused by air pollution and the like. The Sanya Skypump is a solar and wind-powered charger for electric vehicle. The electric vehicle alone is a huge contribution to keeping the environment safe. If you were to add the sustainable charger to it, it is already a jackpot to all of us.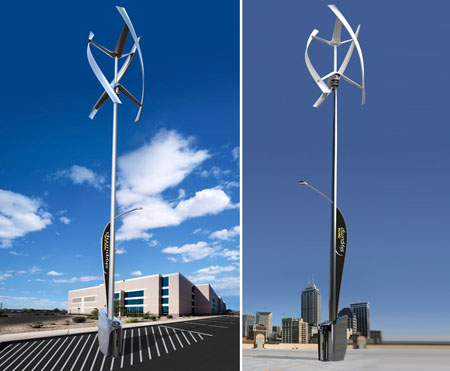 Source: GE Industrial Solutions via Inhabitat
The Sun is of no doubt one of the most sustainable source of energy and is obviously the reason why people are now eyeing to own a tool that would help them collect some solar energy to power-up their home appliances and the like. SolarOr, an Israeli company had developed an excellent eco-friendly creation that collects solar energy upon having it integrated in building facades making these facades an energy-generating window. Looks like a honeycomb, the BeeHive PV is made of durable acrylic solar panels and has the ability to produce 140 watts of electricity per square meter is installed on walls facing the sun.
Whether you are a hobby biker or one of those who want to help save the environment, the Bambike is just perfect for all reasons. As its name suggests, the Bambike is made of Bamboo, which is obviously a sustainable source of material. As a Filipino-American, Bambike founder Bryan Benitez McClelland founded Bambike not just to help save the environment but also to provide more jobs as a Gawad Kalinga Project in the Philippines. The Bambike has all the kinds of bike for different bikers. They have the All-terrain bike, mountain bike, racer, and more. This only means that, the Bambike is for biker of all types.
I always wanted to have the most powerful and probably the most stylish laptop. I always tend to eye for new releases from different brands. However, the Luce by Andrea Ponti is something like killing two birds with one stone. The LUCE laptop concept design does not only have sleek and elegant design but also it is double solar powered making and eco-friendly yet modern technology product. With this product, I will get the chance to enjoy elegant and modern design whilst saving some amount of money on my electricity bill since I will be using the sustainable source of energy, the sun.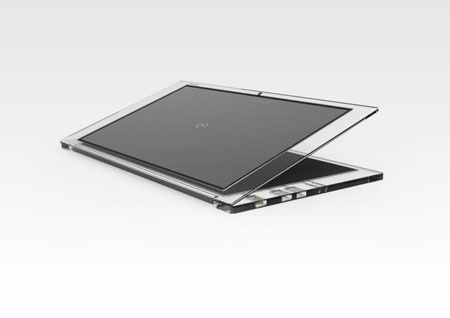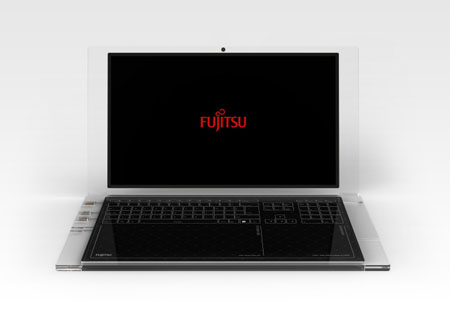 Cycling is fun and healthy for our body and to the environment. Bicycle designs evolve overtime and today more of the bicycles have designs extremely different to the classic ones, which made cycling hard and complicated. If you are into classic bike designs, then you surely would love to have a look with the classic yet stylish design of Crème Cycles. Crème Cycles are stylish enough for daily use with carrying the classic sleek design of older bicycle versions. Girls and boys alike who are even in their elegant suits can ride their bike in style. With the help of Crème Cycles, promoting clean air now made easy.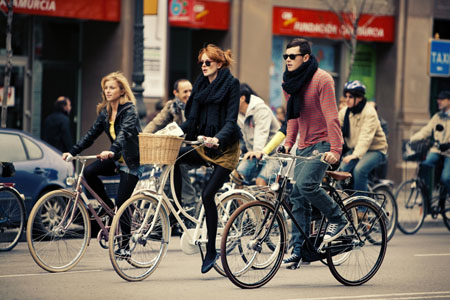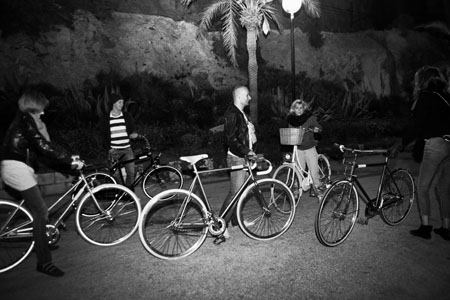 The use of solar energy is definitely the most ideal when it comes to using clean energy and produces zero carbon emission. Obviously, the sun is a sustainable source of energy and thus, will allow users to use it as long as they want without spending too much, unlike if people will use electric or other expensive sources of energy. IKEA is not only a known manufacturer and producer of eye-catching products but also they are one of the companies that were able to produce eco-friendly products and the Solvinden Lamps are the latest addition to their solar-powered lamps. Aside from being solar powered, the Solvinden Lamps comes in different catchy colors of black, turquoise, lime green, and white.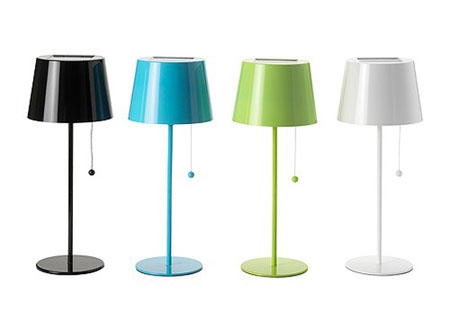 Is there such a thing as escaping light? If you do not know, the answer is Yes and these lights are just one of the products of waste energy. Well, we don't need to worry anymore of those escaping lights we have in our home with the birth of the Trap Light. As its name suggests, the Trap Light traps or capture those escaping lights and convert it into a visible light again. The Trap Light utilizes photoluminescent pigments that made capturing of escaping lights possible. Through its ability to collect waste energy, the Trap Light can be your elegant shade or lighting source at night.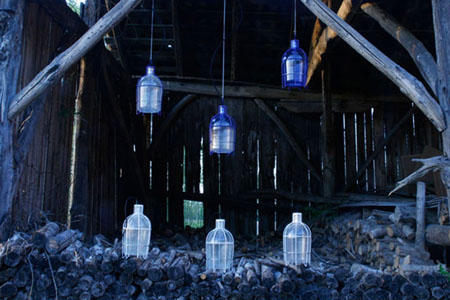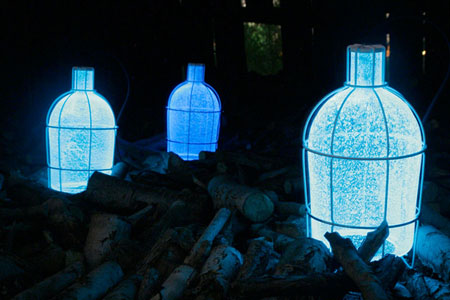 We have seen various designs already that shows care to the environment. However, only a few considers various sustainable resources of energy. If the design is solar powered, it can instantly be a useless item during winter. The Samsung Be concept is exceptional among those sustainable designs we have in the market. His one of a kind product has the ability to use every sustainable source of energy available. The concept has the hexagonal shapes joined with each other that collect solar power through the installed solar cells as well as wind power. However, if both sources were not available, one can make use of the kinetic energy and start rotating one of the modules that made the Samsung Be concept a useful product for all available sources.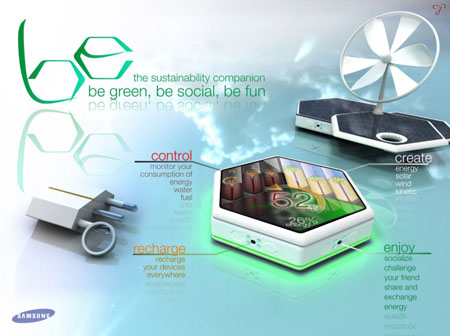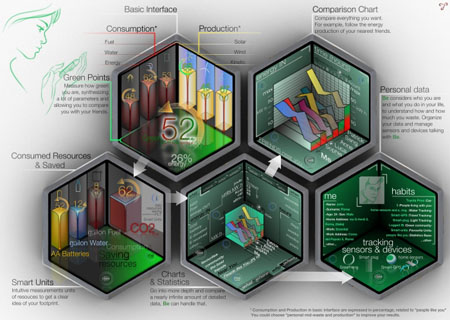 Bamboo and old newspaper? Keeping them as a source is obviously sustainable and thus, making a product made out of these items an eco-friendly one. The Eco-seating is a perfect example of a sustainable products made from bamboo and old newspaper. Designed by Monika Chandra, the said seating solution has a circular shape surrounded with bamboo tubes with newspapers rolled and inserted in the hallowed center part. The product can be your perfect stool or ottoman. In addition, you can also top it up with glass and have as your elegant and eye-catching coffee table. Have the newspapers and bamboo finished and you instantly create a bouquet of flower-like piece of furniture.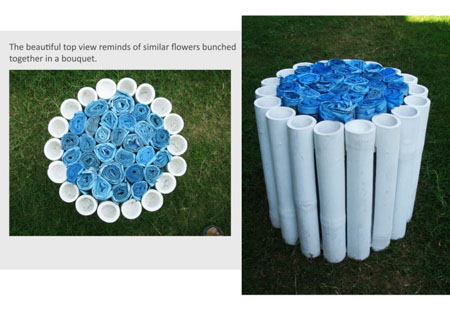 Source: Monika Chandra
Our Recommended Partners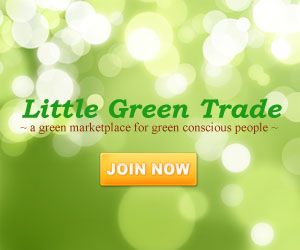 Advertise with us
Archives