Browsing articles tagged with " landfill"
Wearing fashionable and at the same sustainable eyeglasses will be an easy breezy thing to do when the Dino 41 frame prototype for your spectacles will be in production.
Recycling is now an act of someone who wants to do their share in keeping the environment safe and clean and they produce various products just like the ICO Recycled Cardboard Baskets from Vitrine. Cardboard are normally used for packaging like appliances, household items and more. After unpacking the purchased items, cardboard are tossed off to the curbside for disposal. This obviously increases waste and eventually landfill.
We all love reading the Sunday headline in our favorite newspapers. Once we are done reading, our newspapers are already destined to our landfills, which will automatically add up to the mountains of landfills we have. With the aim to minimize landfill and help save the environment, many of our talented designers today are creating designs that will make use of our discarded papers. The recycled paper lampshade is another addition to the recycled paper category and definitely one of the most stylish among others. Designed to wrap any of your light bulbs (hopefully an energy saving one), the recycled paper is cut into strips and curled creating a sculptural hanging home décor.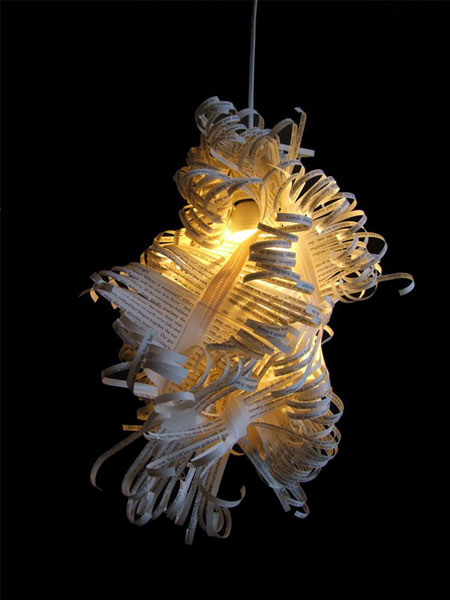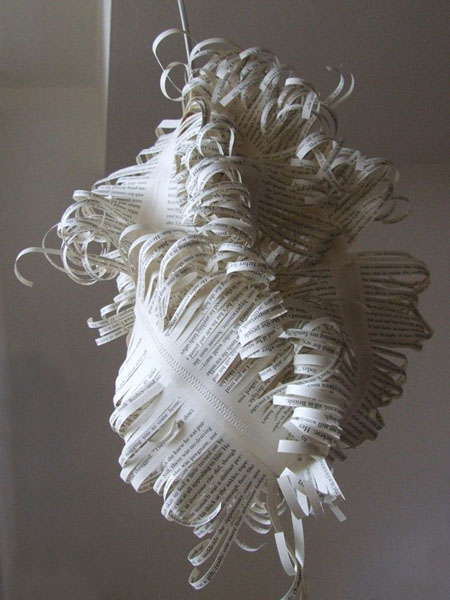 Recycling old items can be hard especially if you are not artistic by nature. The moment you see rotten objects, you immediately will have it discarded. However, this will not be the case with people who have artistic minds like those behind Frees.Co Equipe Creativa. They have created the Tub Chair, a stylish rocking sofa out from a used bathtub. On the chair's seat is a foam to provide its users to have a comfortable sitting or rocking experience. The sofa looks perfect for your garden or patio as well as in your veranda and living room. They have painted the sofa black and white creating an elegant and classy look.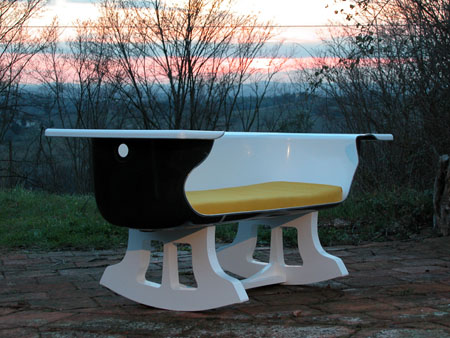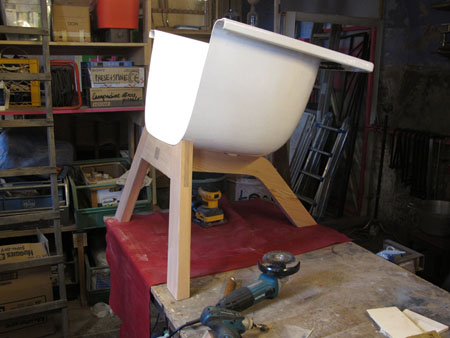 Source: Frees.Co Equipe Creativa
Metro cards are occasionally replaced. It can be due to torn cards or new graphics design. By doing this, definitely those old cards will be discarded and thrown in our garbage and eventually to our landfills. Out of this suppose to be a scrap item, Steve Shaheen was able to created an innovative approach that make use of old metro cards. He was able to create a stylish furniture piece, a chair indeed and called it Metrobench. The seating solution is made of 5,000 metro cards, New York City metro cards to be exact. The product is definitely a great tool to help reduce landfill.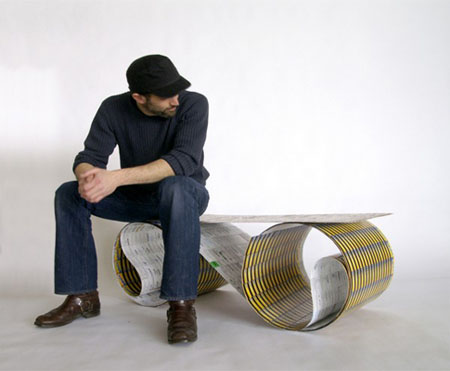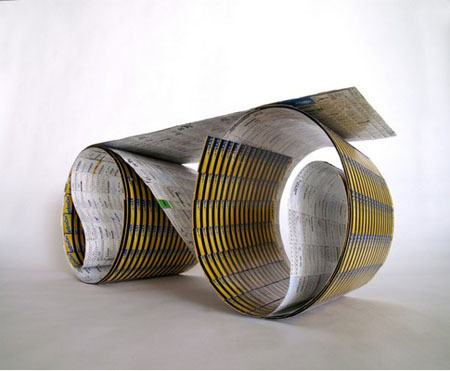 We all love and need sugar and we all know that sugar is a result of extracting sugarcane. The moment the extraction process is done, there will be residue that is supposed to be destined to our landfills. Good thing designer Veerlee De Ridder have created a product that will make use of sugar cane, which resulted into the creation of the Ecover Bottle. The not too arty yet clean design will surely make the bottle fit enough for your kitchen. Aside from being made of sustainable sugar cane, the Ecover is also 100% recyclable and this will surely reduce the growth of our landfill drastically.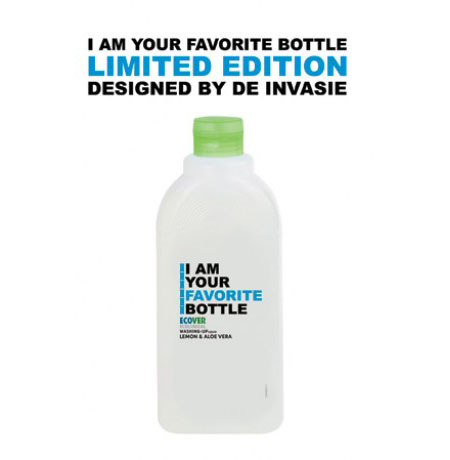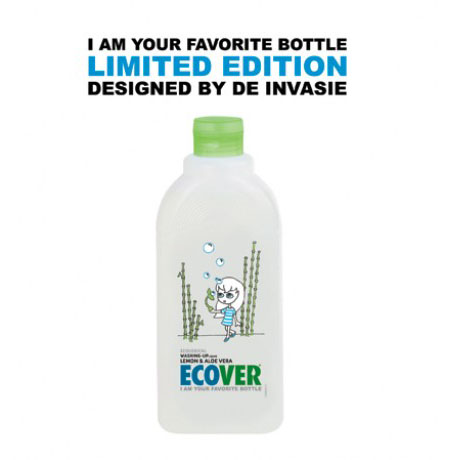 Discarding our old newspaper, books, notebooks, and the like can be harmless to the environment, since paper is highly biodegradable. However, a huge number of papers will surely pile up and increase the growth of our landfill. That is why, it is still best to recycle them for other use. The recycled raindrops will give you an idea how you will recycle your papers. It will only require your old paper materials, scissors, glue, and your creative juice. Once you already have your raindrops, you can now have it hang on your bedroom wall or ceiling and make it like a falling rain.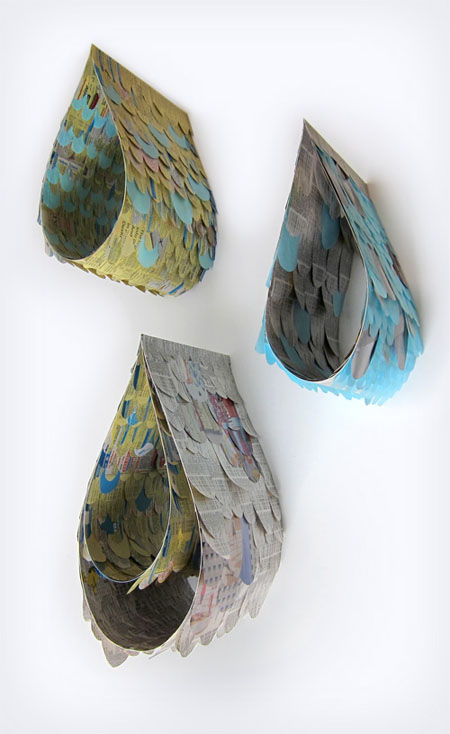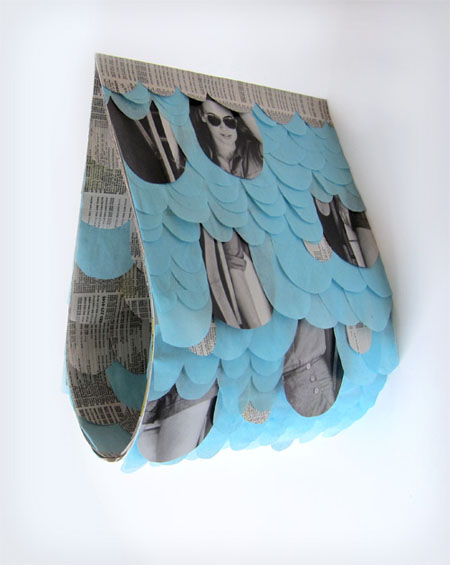 When buying a new computer set, different empty packaging from CPU to motherboard to processor and the like will be in your trash bin right after. This will not be the scenario anymore because ASUS has created an eco-friendly packaging. The brand has its MOBO or motherboard packaging works double as the computer's CPU case. In this way, landfills can be minimizing since you don't need to discard your ASUS motherboard's packaging. However, it made me wonder if this will be safe knowing that computers will produce heat especially for power users or when electrical wiring error occurs. Apart from electrical safety, the packaging turned PC case is great.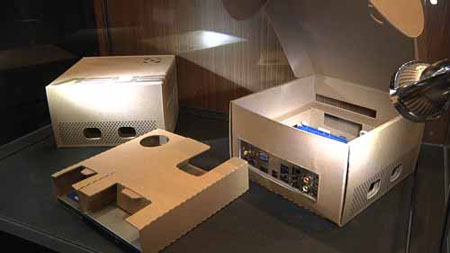 Via: Geek
Multi-functional item is common nowadays. More and more people are having trouble with small living space that is why majority of us right now want a design as compact as possible. The SPACKS is a multi-functional packaging design. It can work as your sturdy packaging for your various items, whilst serving as your portable loud speaker. This fashionable packaging and speaker in one will not only lets you save some space but also gives you the chance to help save the earth because the Spack is made of cardboard and features an extended lifespan, which will save you money and minimize landfill as well.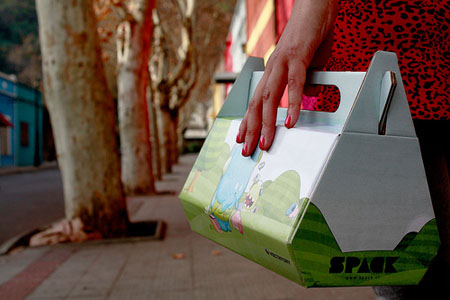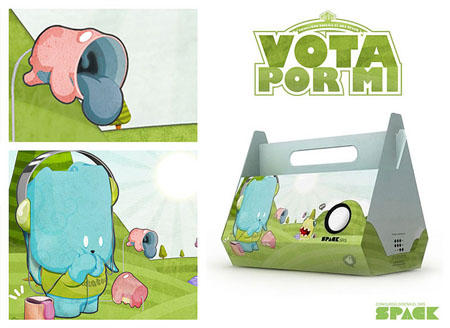 The umbrella is one of our basic rain gears, as it protects us from getting wet. On the other hand, it also gives us the shade we need during summer, which made the umbrella an all time useful tool. However, the moment it become defective, majority of us prefer to just discard it and throw into our trash bin and eventually add up to our landfill. Artist Jean Shin, created the Penumbra, a colorful canopy made from orphaned umbrellas, which will obviously minimize the growth of landfills. Designed for the Socrates Sculpture Park in New York City, the Penumbra creates water lily look with its various color components.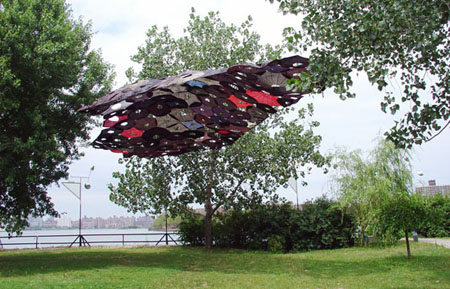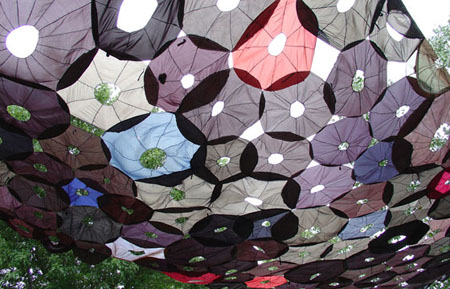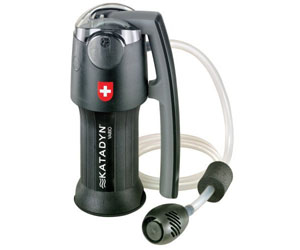 Our Recommended Partners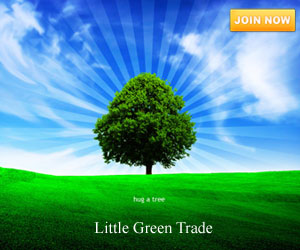 Advertise with us
Archives