Browsing articles tagged with " hybrid cars"
Sustainable transport has always been a dream of people across the globe. With the current climate change issue, majority of us are surely aware of the current climate condition and know how we can help to save mother earth. Sustainable transportation is one of the most popular ways to help save the earth. Hybrid cars are sprouting like mushroom all around every crowded city in the world. Repurposed buildings are getting attention as well, recycling old items are also a popular way, and a lot more. In Australia, the country sustainable transportation has gone a long way with their Australian High Speed Vehicle. It surely will allow commuters to save so much of their time traveling.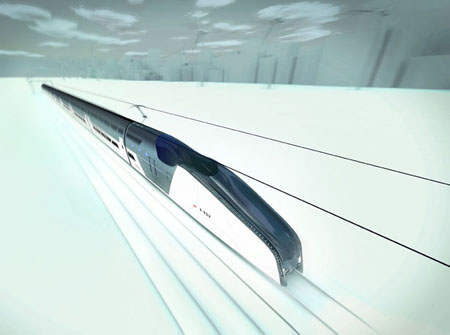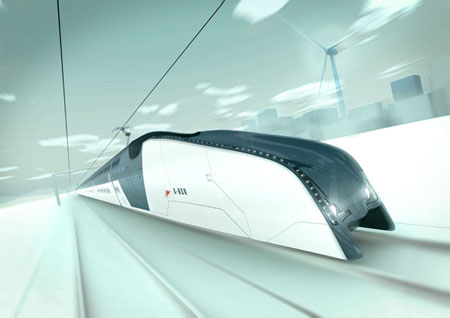 With the numerous sustainable products available in the market today, people should have no excuse in keeping the environment safe. Recycling have been introduced, we have the hybrid cars, solar powered items and more. The Virtue Blue Chandelier is another addition. It is very heartwarming to see various sustainable designs created by designers just to do their part in saving the environment. what is sad is the people that opt to not care. The Virtue Blue Chandelier is sustainable lighting system with four butterfly beads fluttering around the center part of the lamp. Made of calcium solar cells, and with the solar energy collecting butterflies that powers this elegant chandelier, the Virtue Blue is good enough to be hailed as a sustainable product.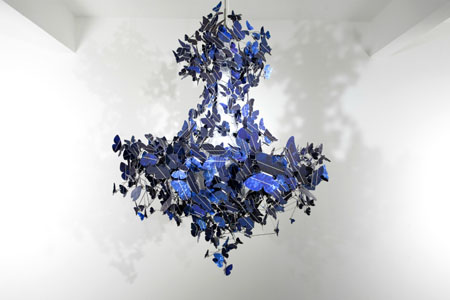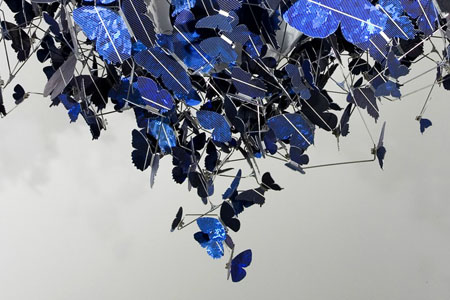 When we say extravagant car, many would definitely refer it to a racing car. However, with the popularity of eco-friendly item, the car making industry gets highly affected and the Porsche 918 is clearly an example. This extravagant-looking high-end car is Porsche's eco-friendly hybrid supercar. Ti features a powerful 563 horsepower and a 10,300-rpm v8 engine collaborated with two electric motors making the car to have a total of 767 horsepower engine. In addition, the Porsche 918 also has the catchy and sexy sculpted outer finish making it a desirable car to own. We all know that luxury cars consume large amount of fuel. However, with the creation of hybrid cars, the environment is now safer.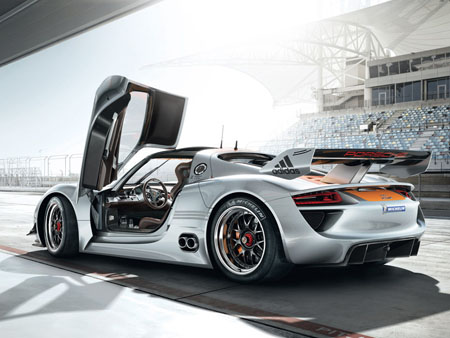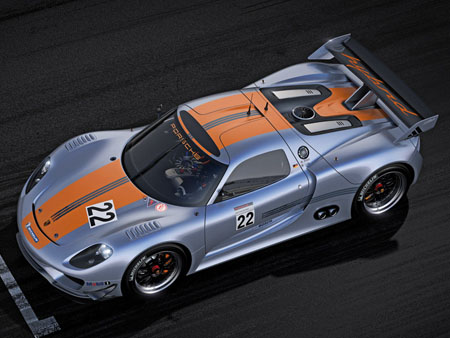 We all know what hybrid cars are. They are powered by a mixture of sources and are designed to combat global warming. They normally produces lesser carbon emission. However, as time pass by, hybrid cars starting to evolve. Many of them looks nice enough to be on our streets, some are powered not only with hydrogen but also by electric and human power. In addition, today's hybrid cars also produces zero emission just like the concept racing vehicle designed by Ivan Vela. The vehicle is a hybrid car powered by human power with electric assist. This hybrid racing car concept run at speeds in excess of 70kp with the help of its big sprocket feature with a measurement of 40cm in diameter.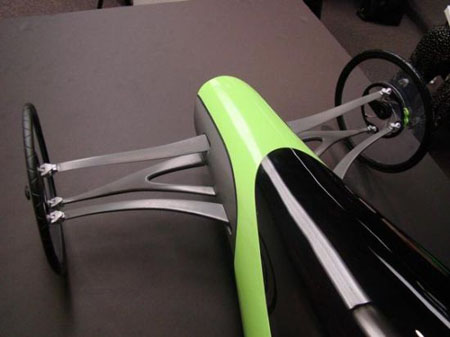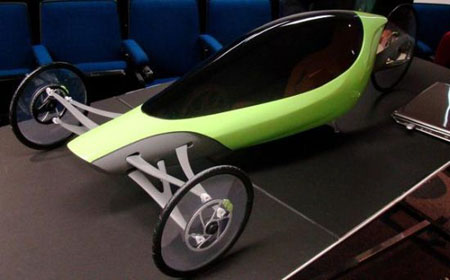 Eco friendly transportation does not only mean hybrid cars nowadays. The aviation group also has created their own version of eco-friendly plane called the Oriens Glider – an energy-efficient glider. Designed by Roland Cernat, it is completely made of recyclable materials. It also runs on clean energy and has a contemporary translucent shell finished with shiny organic contours. The eco-friendly materials of the Oriens Glider include a lightweight flax bio-compound that is CO2 neutral and recyclable that is used for its frame. The glider's transparent body is made of polycarbonate, which can also be recycled. Finally, its wings are crested with photovoltaic cells that causes for an emission-free flight.
Car companies are consistent in creating eco friendly cars. We have talked so much about the hybrid cars. This time around, let us make ourselves familiar with this Antro Solo car, not just a hybrid car but it also has a pedal. The Antro Solo car, seats three McLaren F1 style, and weighs less than 600 pounds. It also has an impressive 100mpg and can run 87mph. The Antro Solo is built out of carbon fiber and composites that made it weigh low. Its engine is a gas-electric hybrid, and it has a large array of roof-mounted photocells that can charge the battery to extend the EV range. But if the sun goes down, passengers can now start peddling. Sound funny, but yes the Antro Solo comes with pedals.
When you say Hybrid cars, the one that comes first on our mind would definitely be a private owned vehicle. Now you think no more, because in London, a hydrogen hybrid fuel cell taxis are now ready for London 2012 Olympics. This hybrid taxi can run all day without refueling that will surely saves on gas and will lessen air pollution caused by gasoline. Speed will never be a problem because it has a maximum speed of 120 kilometers per hour and has a faster braking than the gas-fueled cars.
via AutoSpectator
Our Recommended Partners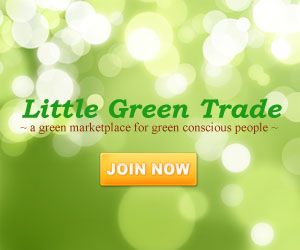 Advertise with us
Archives