Browsing articles tagged with " bamboo"
We can live and enjoy an eco-friendly life even on the simplest way we can like by owning an eco-friendly Lagare 59-Inch By 3-Inch Bookcase. The bookcase is a perfect addition to your collection of eco-friendly furniture pieces. It is entirely made from a highly sustainable and organically grown bamboo from the famed "moso" forest of China. The best thing about it is, bamboos from China are known to have the perfect color, impressive strength, grain and density. [Click here to know more about Lagare 59-Inch By 3-Inch Bookcase]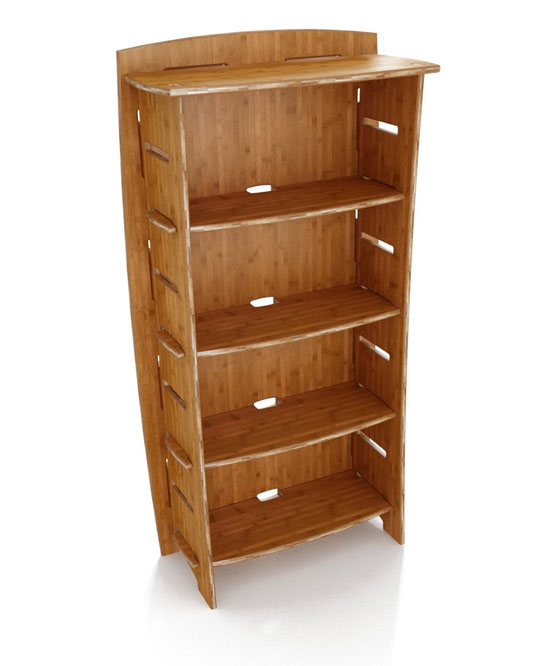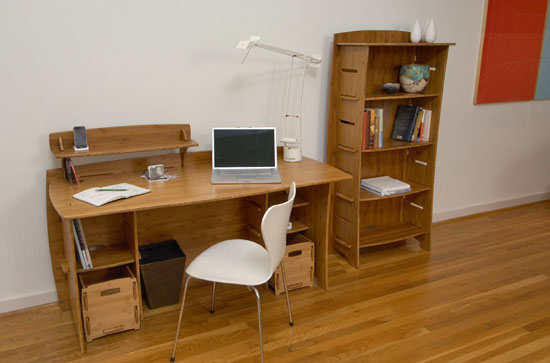 Maintaining an eco-friendly way of living is becoming easier each day as more and more eco-friendly products are now available in the market just like Lagare Media Stand that can hold your television set the eco-friendly way. What made this media stand special and different to its conventional counterpart is the material used in manufacturing the furniture. The sustainable media stand from Lagare is made of moso bamboo. [Click here for more information about the Lagare Media Stand]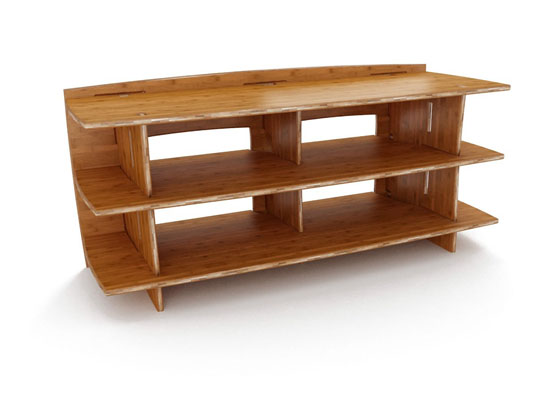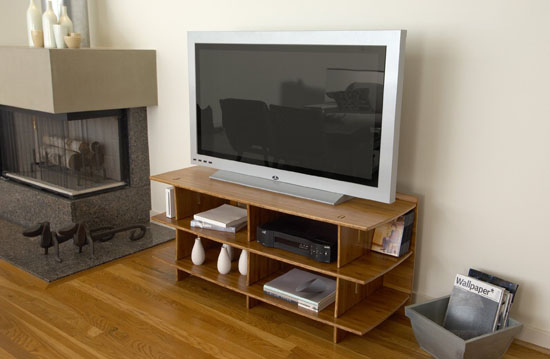 BambooSK8 offers you ecologically friendly sustainable boards which are 100% bamboo. They have manufactured a variety of sustainable skateboards and longboards for green conscious skateboarders. All of their longboards are made from the finest bamboo with artistic work geared toward our environment, moreover all components on the boards are made in USA.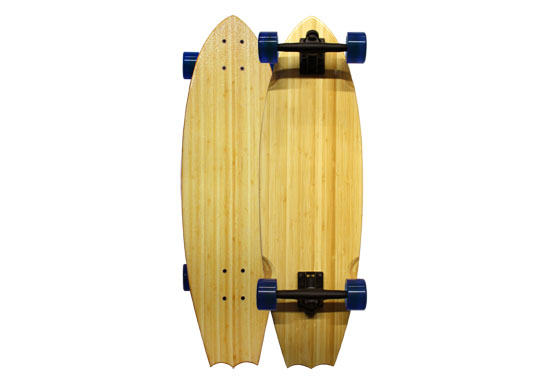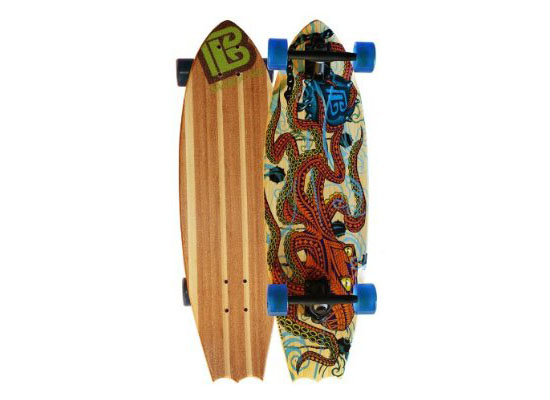 If you are looking for a furniture piece that is made of bamboo the Cee Stool is the right one for you. Designed by Vault Design in Melbourne, the stool has the clean line and sleek design. A close up photo of the stool proves it.
The designers of this stool do not simply used bamboo but a cross-laminated one. Meaning, it is even more beautiful and eye-catching. The cantilevered design of the stool shows the strengths of the bamboo. If you were to look at a bamboo grass, you definitely will not think it can be an elegant material for many things. In addition, you surely will also be surprised of the bamboo's beauty and strength.
Water sports like surfing will not only provide fun experience but also, it will make us closer to nature especially if we surf sustainably using the Cleaner Waves Surfboard of Michael Grobelny. Being made of wood, these surfboards will surely require no especial hazardous materials or methods during the manufacturing process.
An item considered sustainable is based on various considerations. The Panda stool is not only because of its multi-functional design but also because of the sustainable material used in it, the bamboo. Other than being multi-functional, the Panda Stool is also a space saver with its minimalistic yet stylish design. Presumably, the stool will be useful for both outdoor and indoor use. It will be a perfect seating solution for your dining area, patio, and more. Business individuals can also have the Panda stool as their stools at the restaurant, bars, and the like as well as in every modern office pantry.
Buying something for our little ones is probably the most rewarding part of our lives as parents, especially if we provide them with something made of earth friendly material. This is what Bambu would like to introduce, as he creates a spoon and fork for babies made of organically grown bamboo. It is disposable and is perfect for traveling. The best part of it is that it is made of bamboo, meaning it is safe for our nature. As we all know, bamboo is has various uses from medicine to food to structural material to soil preservation. It is especially designed for our little ones hands, so there nothing to worry about. [Click here for more details about Babies Fork and Spoon]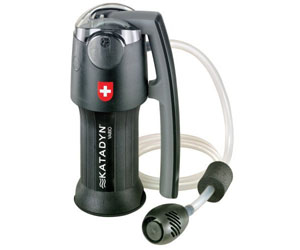 Our Recommended Partners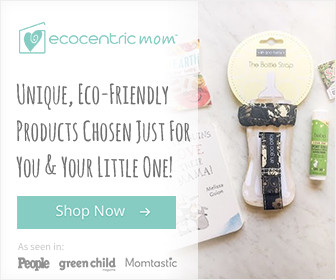 Advertise with us
Archives