O*GE Architects and Interactive Gallery in cooperation with Israel Electric Corporation has created a solar powered night garden in Jerusalem that demonstrate the importance and beauty of alternative energy in our aim of protecting the environment and eventually safeguarding the future.
The garden in solely powered by solar energy. With four solar panels of 80x160cm in size, the sunrays are collected that charges the flowers, stored in batteries, and the stored energy are the ones used at night to light up the enchanting night garden. Energy saving LED lights of 1W to 3W at a 24V system illuminates this wonderful and colorful garden. The garden is composed of beautiful flowers made from steel wires covered with a metal mesh, laser cut panels and Hebron glass spheres.
Flowers in the garden include a Giant Lotus Flowers, delicate tulips, and dewdrop flowers. All have different special effects to amuse all of its visitors. The Giant Lotus Flowers with over four meters in diameter has nice effects of occasionally opening and closing its petals while changing colors at a slow motion. The delicate tulips on the other hand illuminates in single color but of different intensities. The gently glowing dewdrops are the ones that create a poetic ambience of silence and beauty. When you visit the Night Garden, you will not only notice the beautiful illuminations, but also the gentle music of Hang that is composed by Ravid Hanf and Andy Isler that completes the warm feeling while in the night garden.
Here in this eco-friendly and energy saving illuminated night garden, things you can do does not limit to only viewing the beauty of the flowers, but it also allows you to have a relaxing moment by laying down on the grass while enjoying the music the garden has as the flowers glow.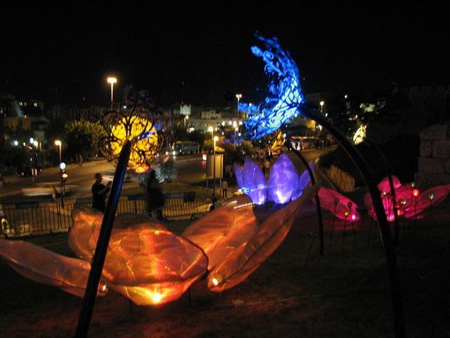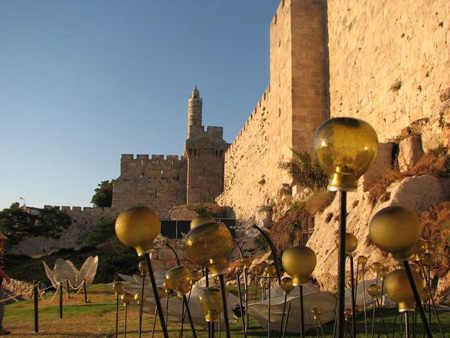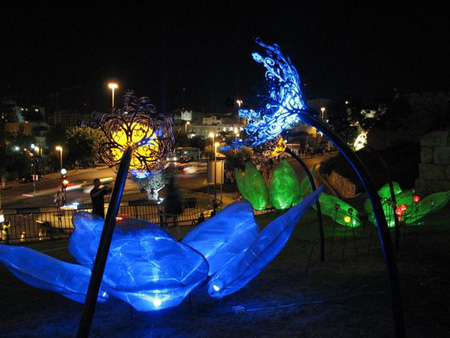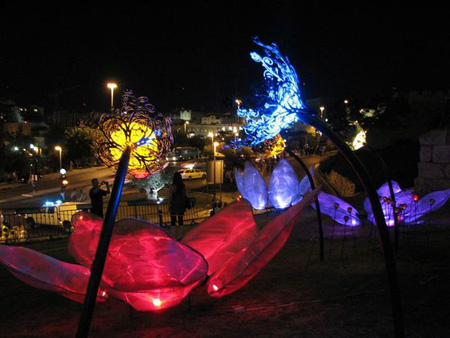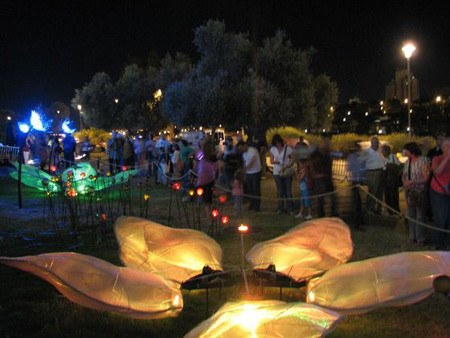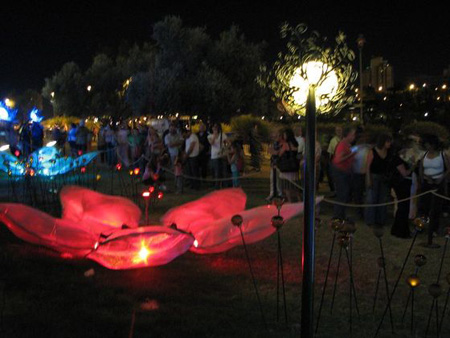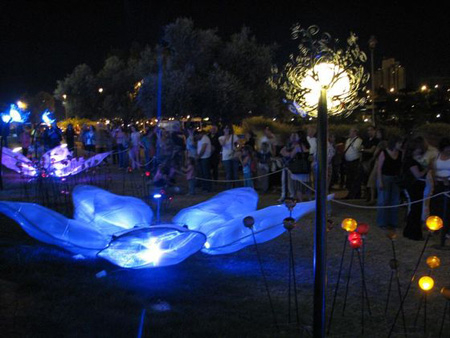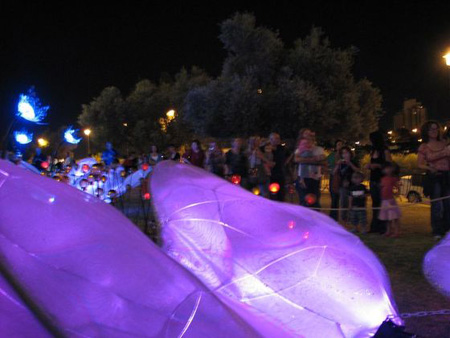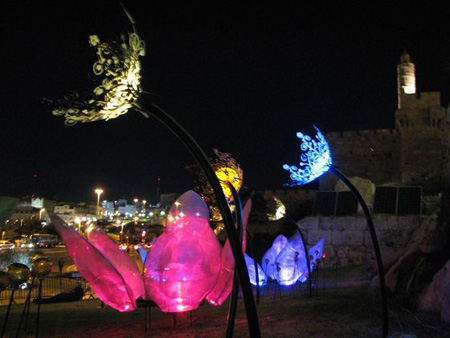 Source: O*GE Architects