Eco-friendly designers never ran out of ideas just to keep our environment safe and a better place to live. Designer Keith Xianrong Zheng joined with all the other designers and created the Radiator shock that work as your clothes storage and dryer at the same time.
The everyday environment often show evidence of people's creativity in re-interpreting and adapting objects, improvising them to make up for what they lack. Understanding the constraints in an environment and observing how we adapt, exploit and react to things creates new opportunities and products to address specific issues.
Research shows that people often dry their laundry on the radiator during winter. This observation leads to designing an innovative radiator rack that exploit the heat property for drying clothes while also helping our environment.
When not in use, the small rack act as a storage for your clothes, a place to hang and air dry your wet clothes. And once turned on, a radiator and also a coat warmer providing warm and comfy coat during winter.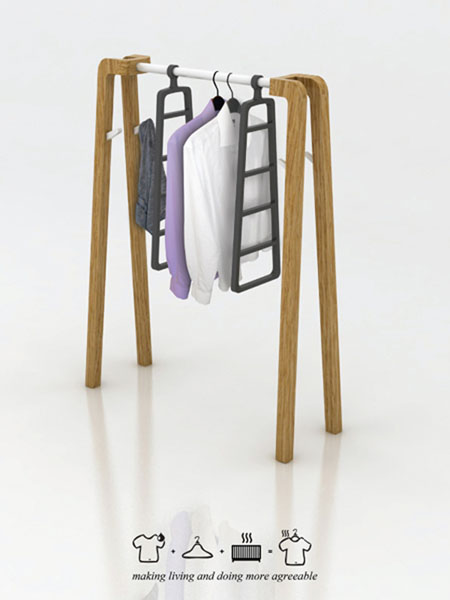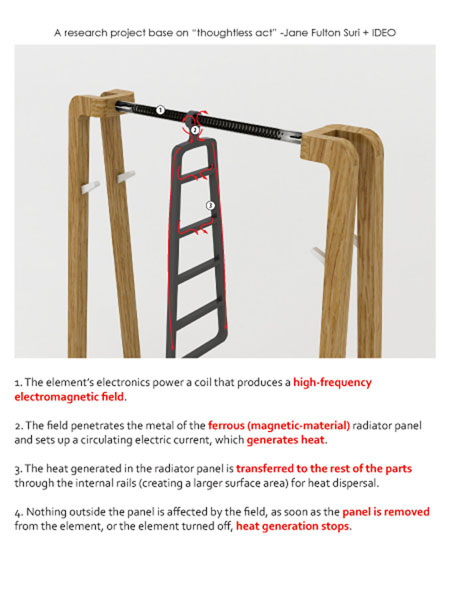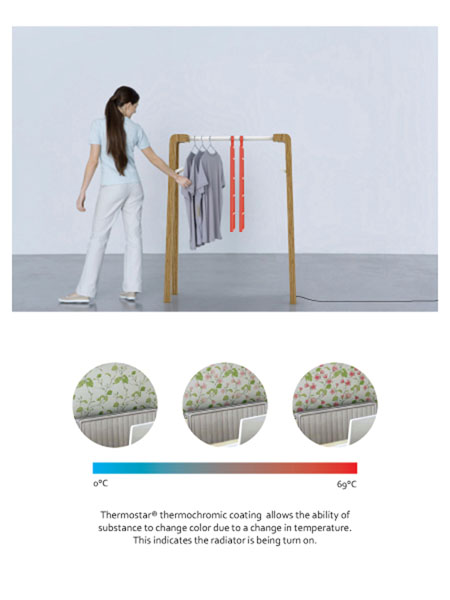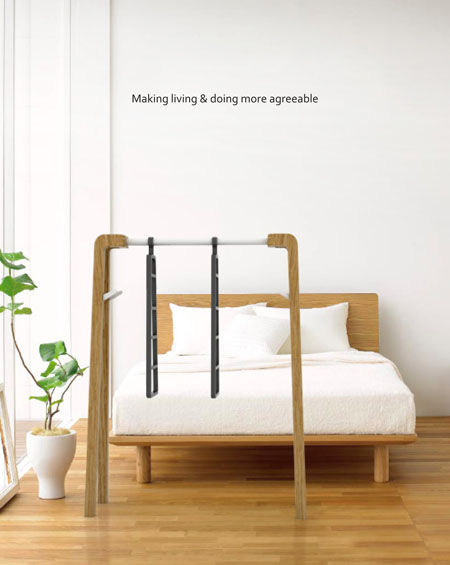 Source: Keith Xianrong Zheng