With the help of Gaiam Everything Fits Recycled Gym Bag, we can now keep ourselves healthy whilst keeping the environment safe too. True to its name, this Gaiam gym bag is made of 100 percent recycled polyester. It features large compartments inside that can hold your clothes, fitness gears and any other items.
Having this gym bag will keep you free from worries when it comes to your wet clothes and shoes because it has a window pocket specifically designed for those items. The bottom elastic band of the bag has been designed to be used as your yoga mat holder. Looking at the bag's size, it really provides room for everything you need for the gym and probably for some outdoor fun. [Click here for more details about Gaiam Everything Fits Recycled Gym Bag]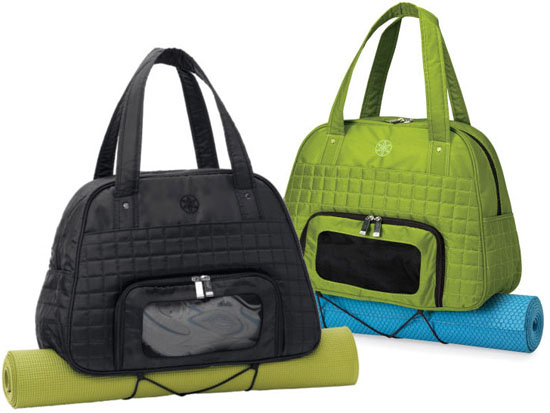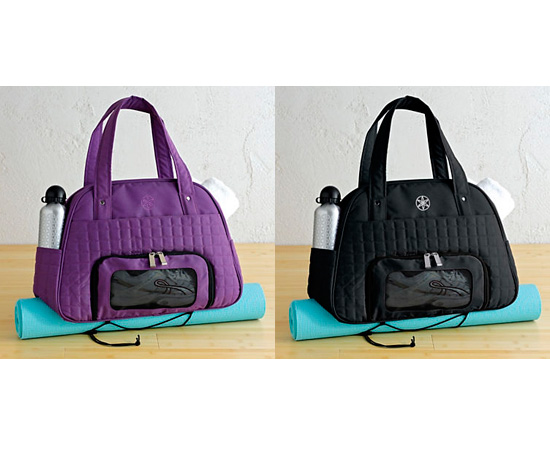 On the other hand, the bag is huge enough to be used as your diaper bag when traveling. It looks stylish enough to be with you anywhere you maybe. Being an eco-friendly bag, it feels great to have contributed for the environment's safety even just simply using an eco-friendly bag as this.
The bag is available in black, lavander and green color. Therefore, choosing the one that suits your style is dead easy. It has a fashionable design that made this bag a perfect bag for other use like when having an overnight stay at friend's place, resort and more. The elastic band at the bottom will surely be useful for holding other items other than your yoga mat.
The Gaiam Everything Fits Recycled Gym Bag measures 18″L x 8½"W x 13″H making it a perfect alternative for your old fashioned not so eco-friendly duffle bag. [Click here for more details about Gaiam Everything Fits Recycled Gym Bag]