When we hear the word eco-friendly, it surely is something that will help reduce carbon emission and save the environment, which is true to this kitchen tool called Eco-friendly Professional Kitchen Cutting Board from The Adventuresome Kitchen. Made in the USA, makers of Professional Kitchen Cutting Board are proud to say that it will not only help you save the environment but will also protect your knives. In addition, it is also better than bamboo, glass, plastic, acrylic or hardwood. This eco-friendly cutting board is made of thin recycled wood composite.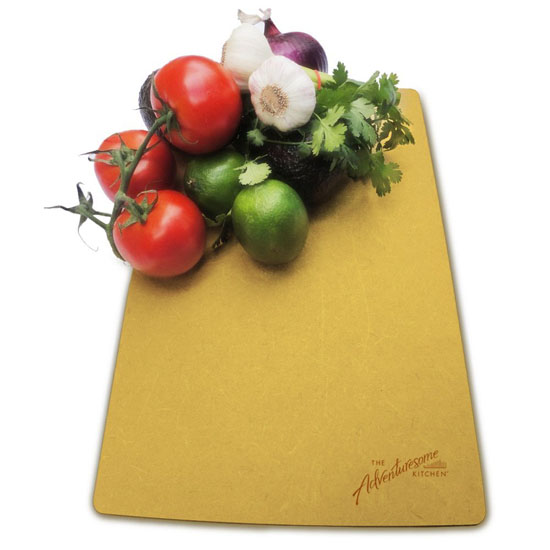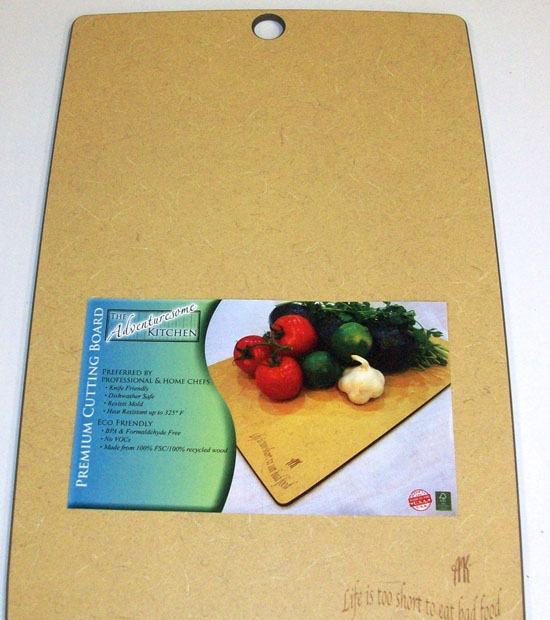 How it work?
The board will help you save time and money. As mentioned earlier, it will protect your knives by keeping them sharp keeping you from buying new set of knives as replacement, which saves you money. Because the board scores gently, you need not to stop in between cooking to re-sharp the edges of your knife, which will save you time.
The board requires low to no maintenance because it has the ability to maintain its beauty. You need not to spend time and money in oiling and scrubbing the board with salt and lemon. Because it is dishwasher safe, all you have to do is to put it in your dishwasher or if you have no dishwasher at home, just rinse it off with warm soapy water after use. This eco-friendly kitchen buddy of yours is also safe for you and your loved ones because it has an antimicrobial surface that gives an extra layer of protection.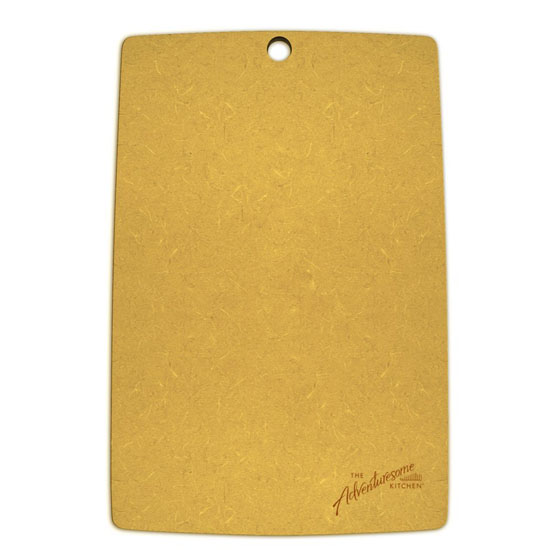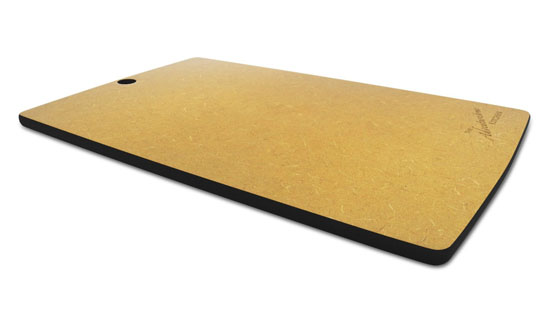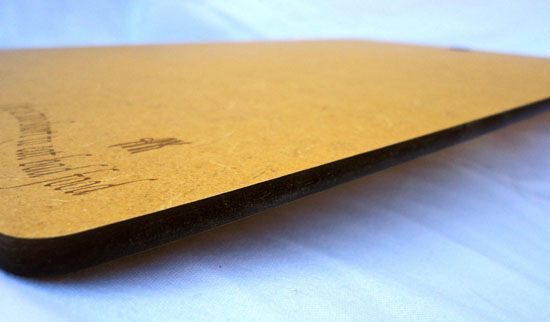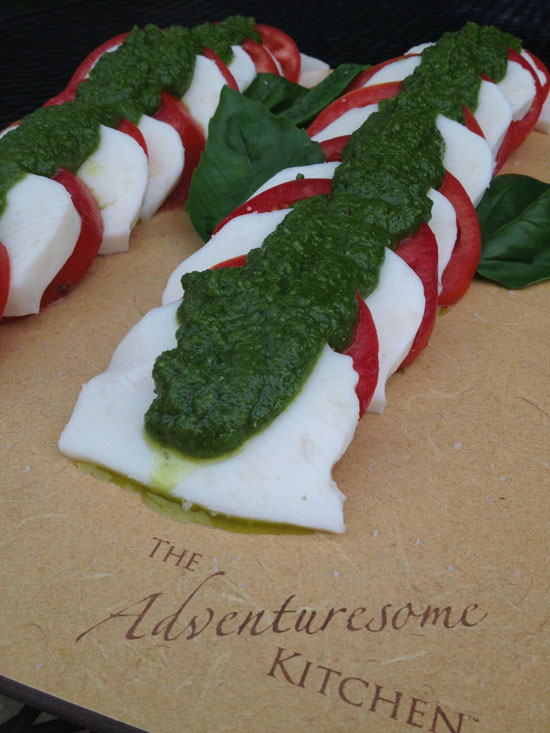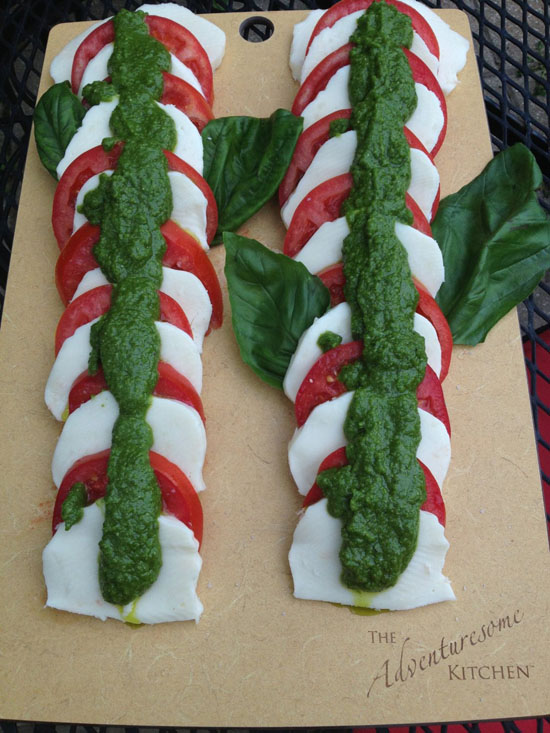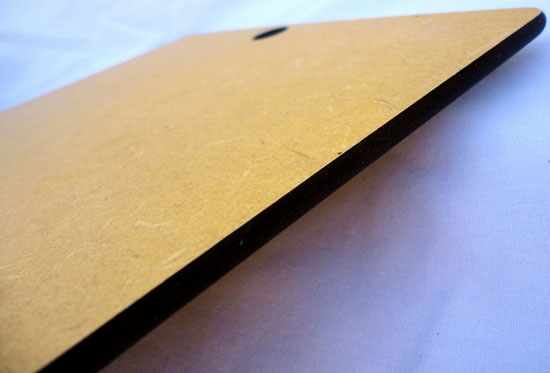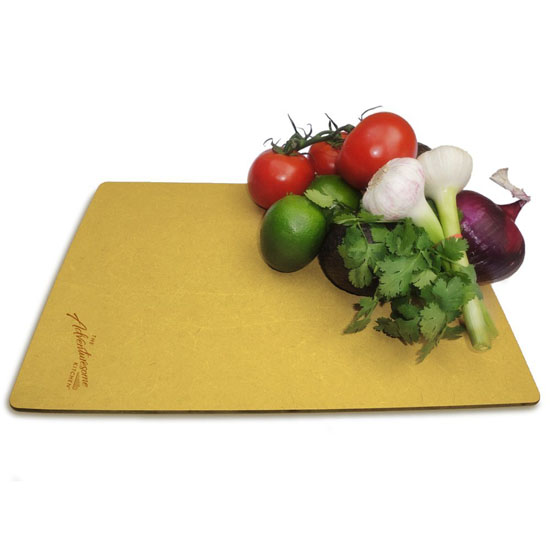 The board is a great multi-tasker too. Because it has the ability to withstand heat of up to 325 degrees Fahrenheit, it can also serve as your hot pad. Other than that, it can also be your good looking serving tray because of its paper-like finish and it can work as one of your kitchen décor too as you set it aside or hang on your wall when not in use, which in addition lets you maximize your kitchen space.
Other than the features mentioned above, the ultimate reason that made this cutting board an eco-friendly one is the use of FSC certified 100% recycled wood composite. In this way, it requires no cutting of trees to produce one, thus preserving our woods. Other than the use of recycled wood, the board also does not contain formaldehyde or VOC making it safe for everyone especially those that are sensitive to chemicals. You can enjoy a clean and healthy cutting board as you help save the environment in your own little yet special way. [Click here to get your new kitchen buddy Eco-friendly Professional Kitchen Cutting Board]