Mario Cucinella Architects built the Center for Sustainable Energy Technologies in China as part of Nottingham University expansion in Ningbo, China. The building will focus on the use of sustainable energy like the solar power, photovoltaic energy, wind power, and the list goes on. This newly built building will house visitor's center, research laboratories, and classrooms for master's courses.
The building design itself has a unique look as a Chinese lantern was inspiring it and a traditional wood screens. Its twisting tower that is visible all around the campus made this building an eye catcher one as it creates different façade.
Aside from the beautiful appearance, the building also has numerous eco-friendly features including the large rooftop opening that brings in natural light to all floors of the building. It also has natural ventilation and geothermal energy that are used for the building cooling and heating system.
The building is carefully design to make the most out of the environment natural resources, which include the building partly open sides to allow the daylight to come in, illuminates the building and minimize the need of using an artificial illumination. It also has four tilted triangular shaped skylights that provides natural lights the building semi-basement.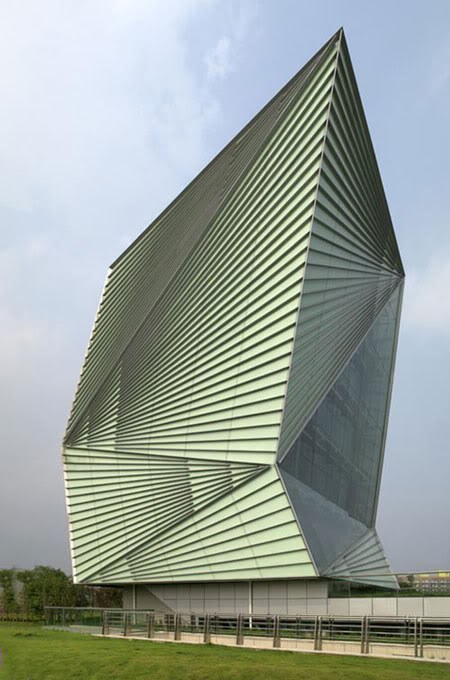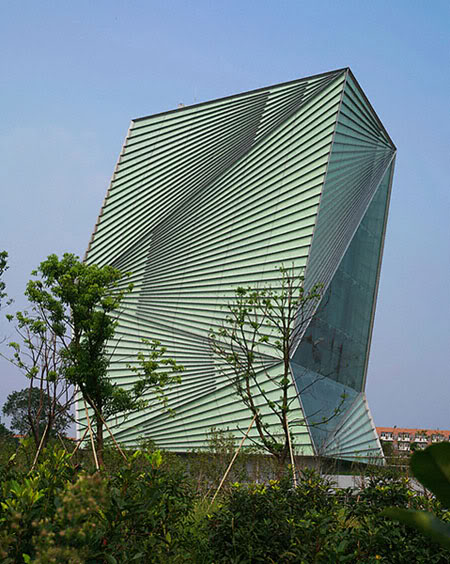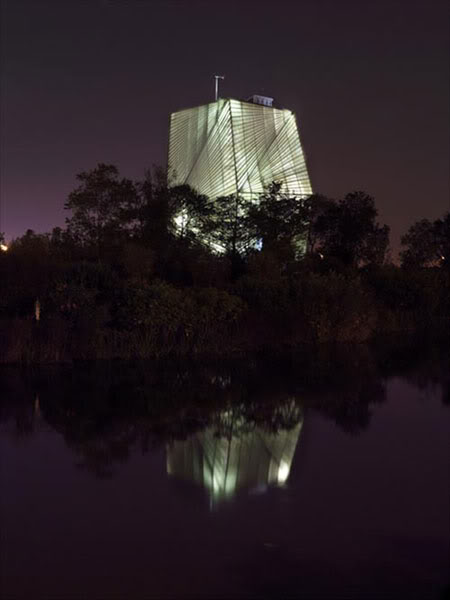 Source: Mario Cucinella Architects via Travel With Frank Gehry