Browsing articles in "Fashion"
When shaving our pencils, we normally do it right on top of our garbage bin or we use sharpeners with shaving container and discard the shavings to our bins every once in a while. If all of us in this world are doing this, our landfills will surely be filled with trash like pencil shavings. We can easily minimize the growth of landfills and give our pencil shavings a new life by patronizing eco-friendly products like the Pencil Shavings Necklace, which is obviously a product, made of supposedly discarded pencil shavings. It looks so cute and fashionable. I just hope it will not be itchy on the skin.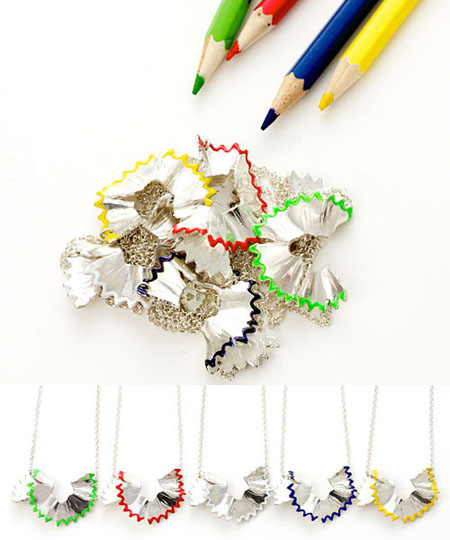 Source: Victoria Mason via Design Milk
Have you ever thought of recycling your empty soda or water container? If you think that recycling your soda or water bottle would require complicated skills and materials, well, you have a misinterpretation of the concept. The porta-lap will prove you that recycling is easy and is very helpful not only to the environment but for your wallet as well. All you have to do is to keep those internal plastic of your bottle cap and glue them on to your pattern and you already have the stylish, yet eco-friendy Porta Lap. It can be your file holder or your unique laptop bag.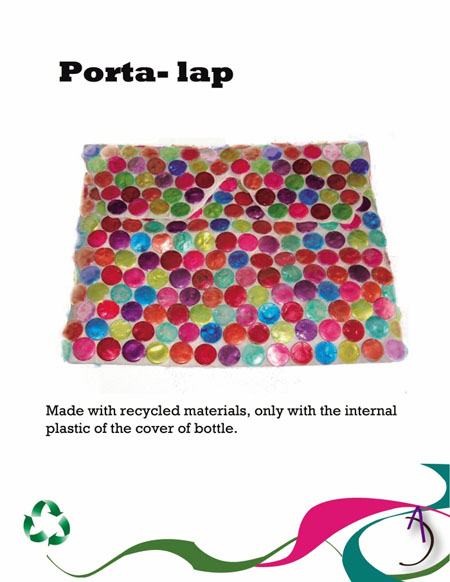 Source: Diana Morales
Trendy fashion in an eco-friendly way is definitely ideal to those who failed to choose living the eco-friendly life due to wrong speculations that green living means living the country or classical way of life. GUNAS, a known brand for bags has introduce to the market their chic, hip, and fashionable yet eco-friendly Vegan Bags. This only means, that these eco-friendly bags contains no animal skin or are leather-free. Each of the Vegan Bags has unique, modern and fashionable design, thus speculations about classic living when living the eco-friendly life will be gone definitely. Since vegan bags are leather-free, they are made from greenguard and LEED-certified manmade fabrics.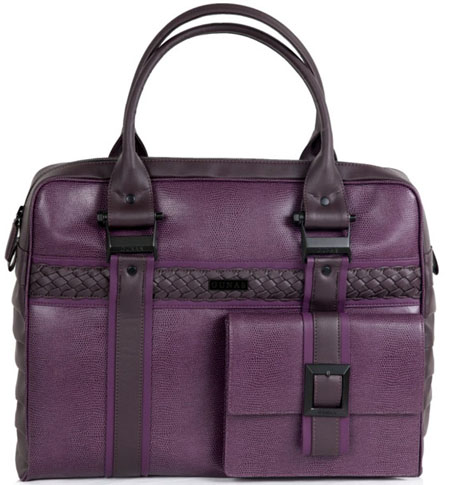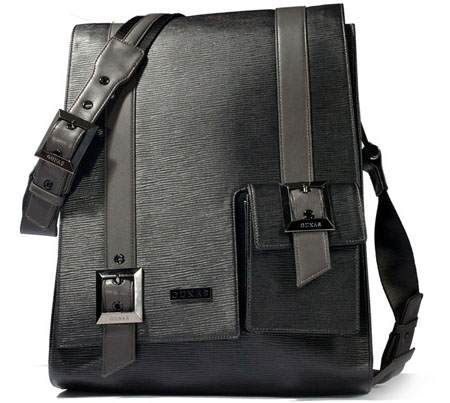 Handmade items are definitely considered as eco-friendly products. These items are completed producing zero carbon emission, thus preserving the environments clean and safe air. The Collina Strada Bike Bag is a handmade bag that is trendy and fashionable enough to complete your eco-friendly mode of transportation, biking. This handmade bag can be attached to your bike handle and continue to drive you bike comfortably and safely to and from your office. When you are already at your destination, detach the bag from the bike and put it on as your normal fashionable shoulder bag. The bag is available for purchase at Free People and soon in NYC at the AdelineAdeline bike shop. -via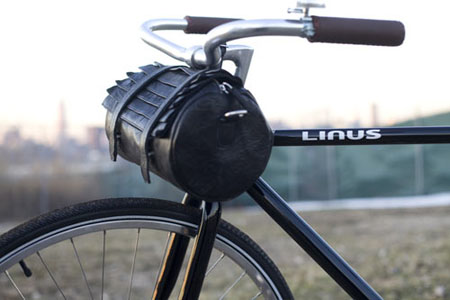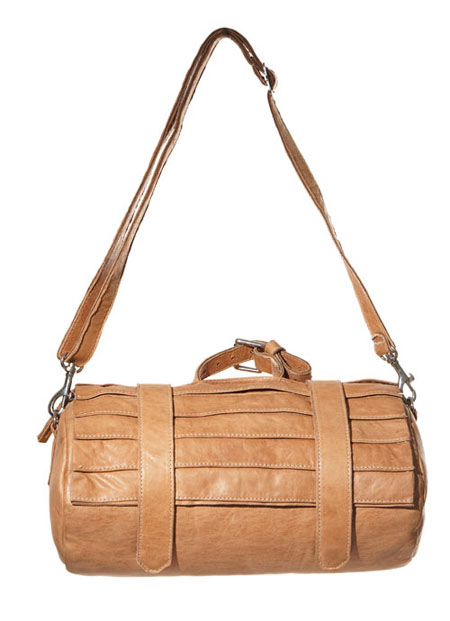 When bras are used, no one wants to have it recycled. A long came Inimissimi who benefited bunch of used bras and used it in their creation that produces a soundproof building insulation. Instead of discarding off their bras to the landfills, women across Italy are encouraged to drop off their bras to Intimissimi's outlet stores all over Italy. In addition, women are also offered a €3 or $4 rebate on their purchase for a new one. In this way, landfills will already be minimized and carbon footprints and energy used in producing insulating materials will also be lowered drastically, which is obviously of big help in saving the environment and keeping it a safe and better place to live.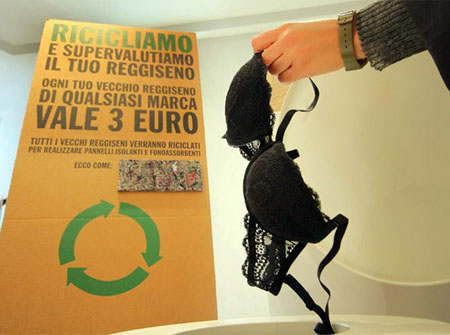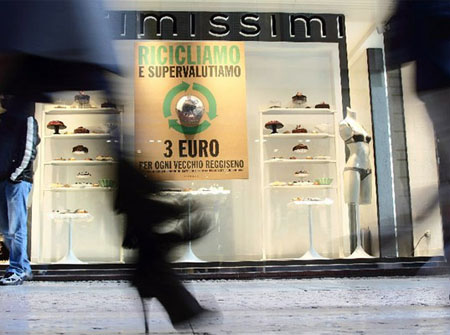 Source: Intimissimi via Ecouterre
With more than 2 years of searching for eco-friendly products and designs, I have observed that India is making their way in keeping the environment safe and clean. They have various products designs already and today, the Bee Tote adds up to the list of eco-friendly products made in India. Looking at the photos, the Bee Tote is stylish and fashionable enough for daily use. You can have it as your shopping bag, diaper bag and more you can think of. The bag is handmade, thus produces zero carbon emission on its production making the Bee Tote another eco-friendly product to patronize globally.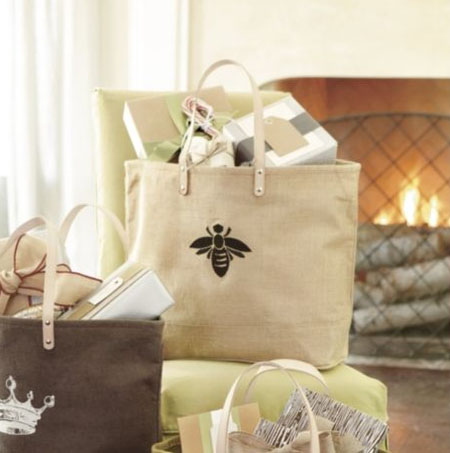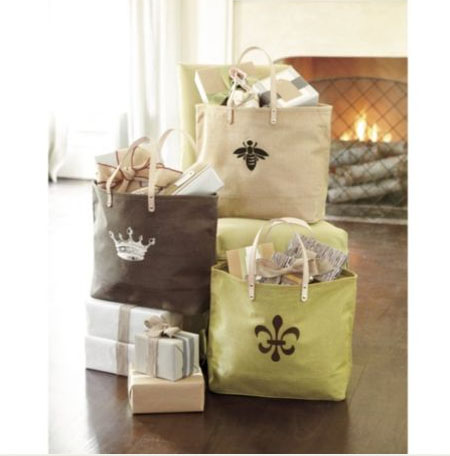 Source: Ballard Design
It is a lovely act to show we care for the environment. We can do it in various ways and through fashion is just a few of the great ways to show we care. If you think this is hard, you are wrong. Various designers and artists are now into green fashion, thus the number of eco-clothing lines to choose from are growing in numbers. Artist Dave Rittinger is just a few of those who show they care through fashion and created the Leaf Shirt. Looking at the photos, a piece of shirt is made entirely of leaves and glue. They come in various colors and all of them look lovely and fashionably cute. However, I wonder if these will not be a little itchy upon wearing.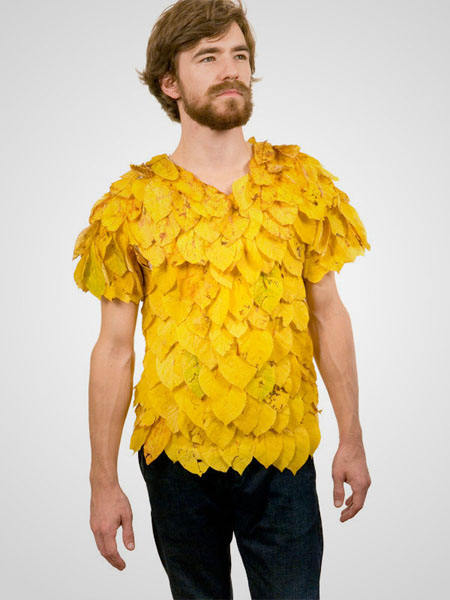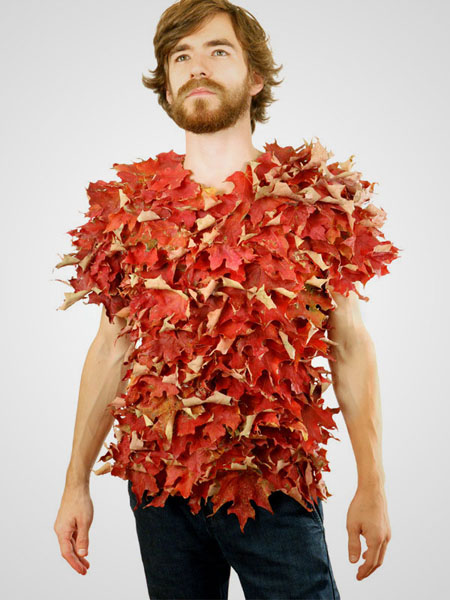 Love to have an overnight stay in a friend's place or in a heartwarming and relaxing resort whilst keeping the environment safe? Then put all your belongings in a duffel bag that is handmade and made from used firefighter's coat. These coats are retired and supposed to be destined to landfill, which will obviously add up to the mountains of landfill that we already have. However, with the ecological initiative of cleverscene, these coats turns out to be one of your stylish duffel bags to carry every time you travel. Each bag has the jacket's original cargo pockets, snaps, buckles, and liner. Hand carry straps are added for the users to wear the bag over his or her shoulder and a removable strap if they want it as their huge yet fashionable cross-body bag.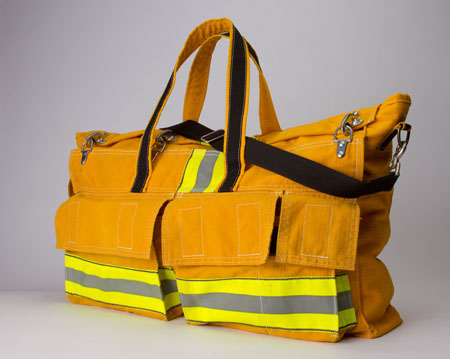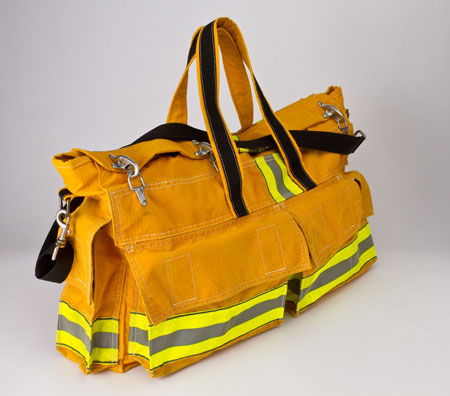 Fashionable bags do not mean you have to have it made out of first hand materials. The reclaimes soccer ball bag is stylish enough to be hailed as fashionable. Made out of reclaimed soccer ball, it obviously does look sporty enough and surely will fit on any of your outdoor adventure. The bag's green feature does not end with the reclaimed soccer ball. The interior of the features a reclaimed tarp material used as the bag's interior pocket. In addition, the reclaimed soccer ball bag is also handmade in Germany, thus it produces zero emission to complete one and each bag is unique, thus no one looks the same to the other.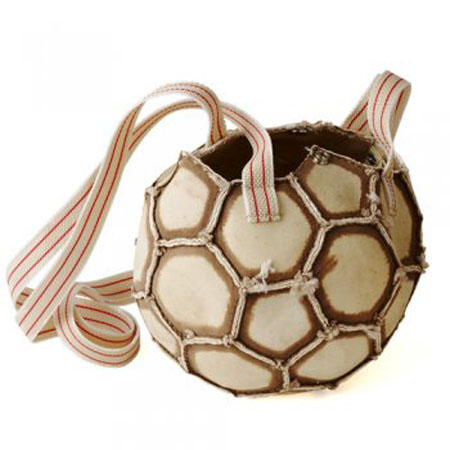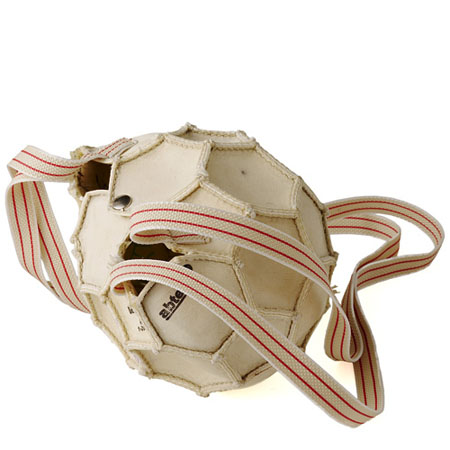 The moment I hear about global warming and the call of fighting it, I never thought that modern technology could also be part of it. What I know is that, living the eco-friendly life would mean to live the old-fashion way and modern technology is not like that. However, to my surprise, here comes these various products that works on both worlds. The Eco portable media is just a mere example of things that allow technology and ecology to meet. The Eco portable media is a laptop bag with outer fabric made from organic apple green cotton canvas and a dark gray or brown 2mm wool felt.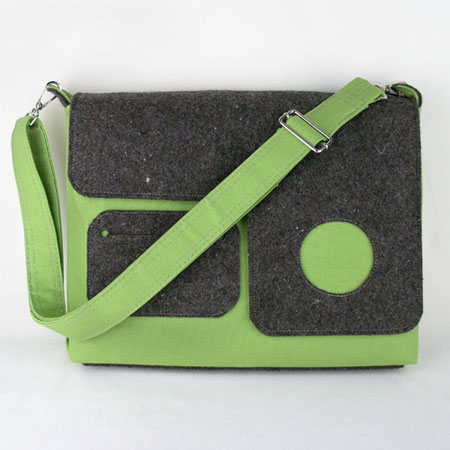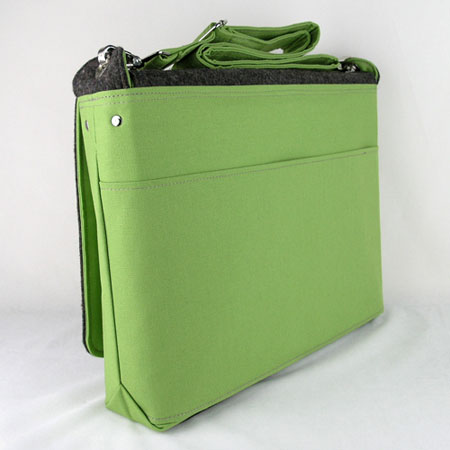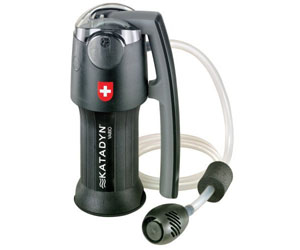 Our Recommended Partners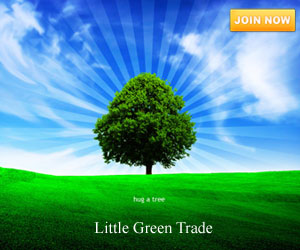 Advertise with us
Archives