Jenga Ocean project started in 2015 when Robert Grebler, founder of Jenga, approached Bureo during Ocean Film Festival to team up to create Bureo's recycled materials into this one of world's most known board games. It's a good way to keep our ocean's clean where each game can help to prevent more than 1kg of discarded fishing nets from polluting our ocean.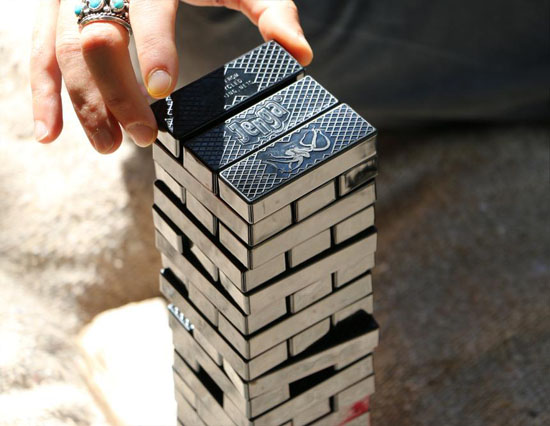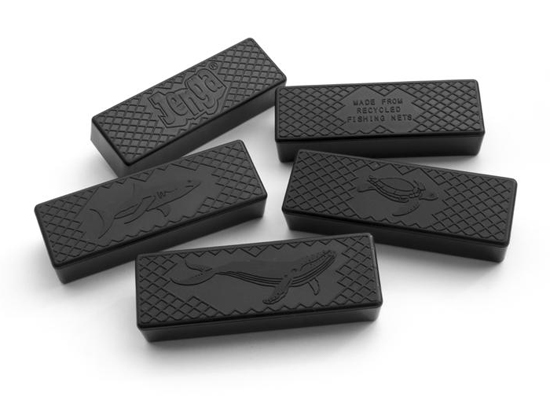 Bureo Jenga Ocean is the first board game made entirely from recycled fishing nets. Each set is made from over 25 square feet of nets, sourced through Bureo's Net Positiva recycling program. The block designs feature threatened marine animal where players of Jenga Ocean can be made to become aware of this issue, the designs also encourage them to "save the animals" through special edition rules.
The artwork behind Jenga Ocean is Lake Buckley, a surfer, an artist, a designer, and an explorer. Each one is handrawn and inspired by the sea, also the packaging is 100% recycled and recyclable.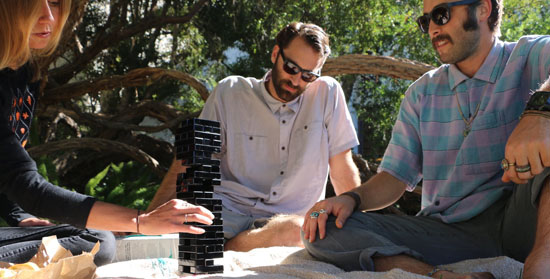 From : Bureo