When binding our papers, we tend to use staple wires, fasteners and the like but not anymore if we have the Eco-tab. Yes! These unwanted trashes will soon be eliminated if the Staples Global Eco-easy challenge 2011 finalist, Eco-tab will come into fruition or will be in production.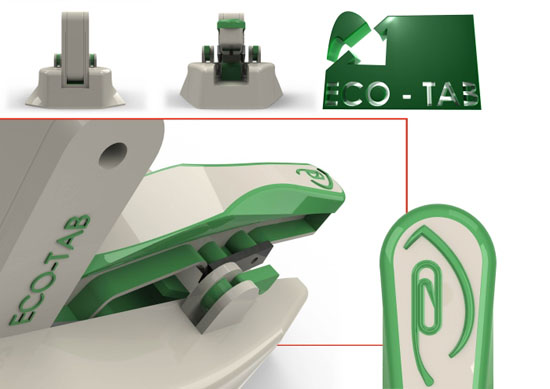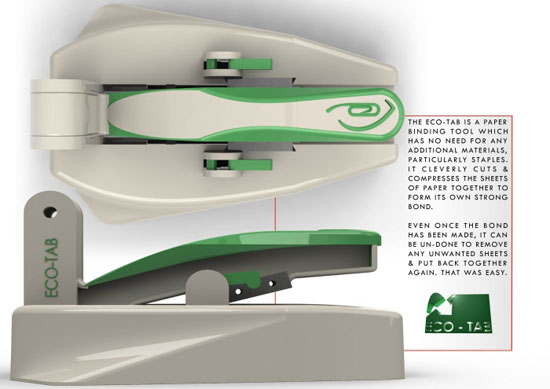 The Eco-tab is an innovative and efficient binder that will bind your paper while eliminating trashes like staple wires and any form of
adhesives
because all you need are your papers. In this way, there will be less if not no more staple wires and empty adhesive containers in the trash bin, thus will reduce landfill drastically if all offices will have the Eco-tab.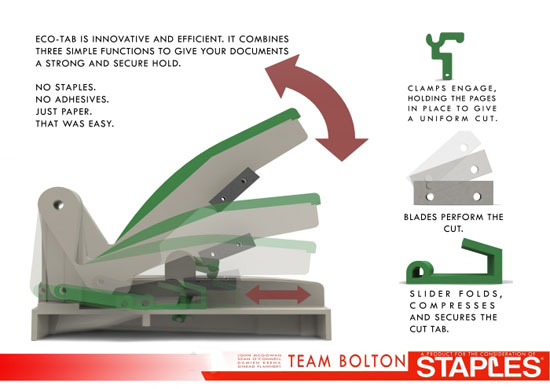 Source: Seán O'Connell