With the current high gas prices problem and the issue of carbon emission, industrial designers Mike + Maaike in San Francisco has created a concept car design called the Autonomobile that claims to end the discomfort and hassle of driving. The Autonomobile is a driverless or self-driving electric passenger concept car for 2040. Upon entering this car through a glass sliding door, passengers are asked with a question like "Where can I take you?" that can be seen on a sleek and stylish display that features live trip information, maps, and entertainment.
The looks of the Autonomobile is very futuristic with its sleek and glossy finish in the outside and has a comfortable lounge area-look in the inside, and has the ability to accommodate seven passengers. It also has small cute wheels that simply represent the maker's aim to focus on quality time while traveling at a moderate speed and while being stack on traffic jam.
Aside from being electric powered, the Autonomobile also has solar panels that collects solar energy that as support to the electric power, which made this futuristic car a truly eco-friendly one.
To give you a summary of its features, the Autinomobile has:
• Electric powered with solar panels for assist
• driverless navigation via GPS, Lidar, radar, stereo camera, accelerometers
• accommodates up to seven passengers
• voice recognition and remote for real-time control/ input
• large display for info, searches, browsing, communication
• open-source software with downloadable apps for carpool and carshare through social
• Networking, pre-loaded trips, city tours, virtual drivers, and more
• live trip info on a stylish mini display
• electric door, standing height entryway
• all wheel drive with motors in each wheel
• very few mechanical parts (drive by wire)
• bar
Riders will not even be worried about parking the autonomobile because the vehicle will park itself after dropping you off.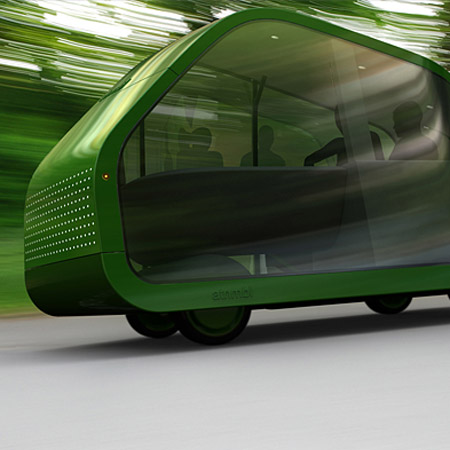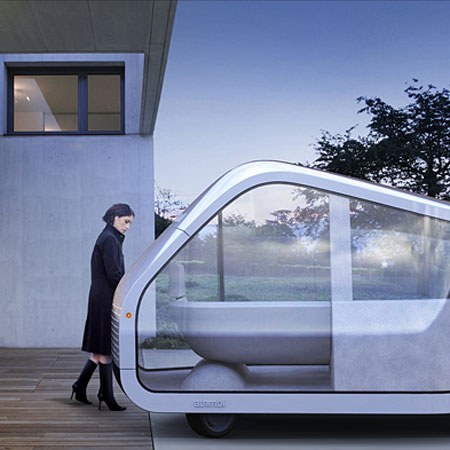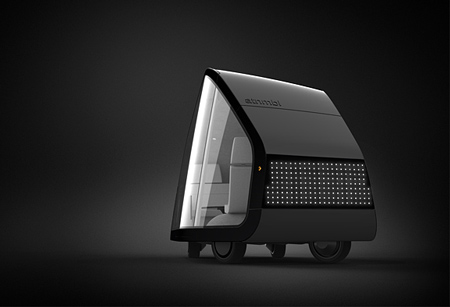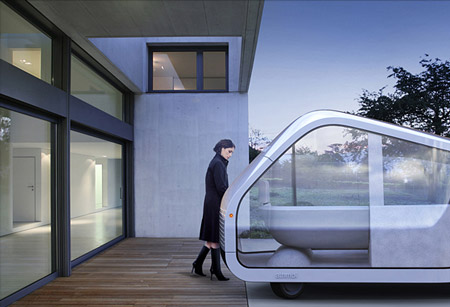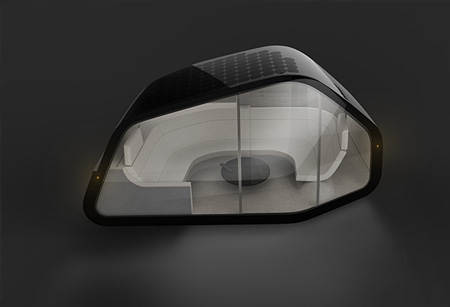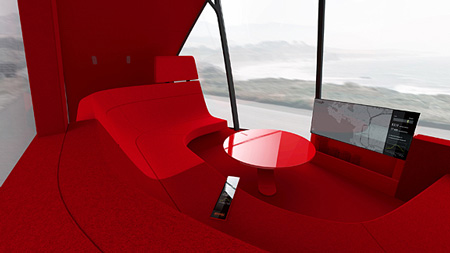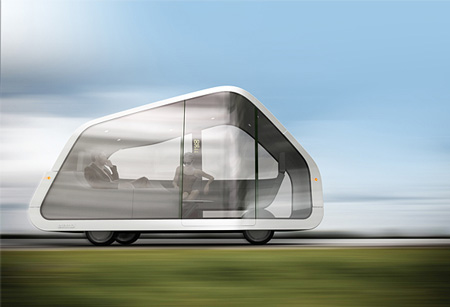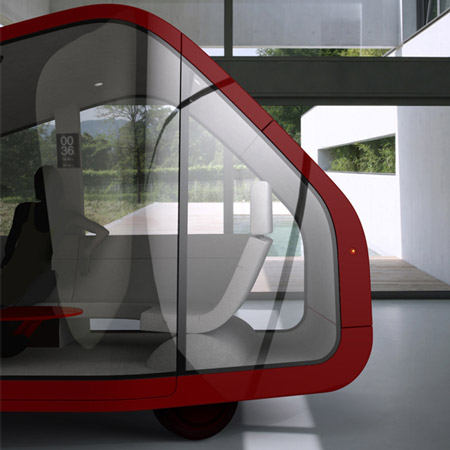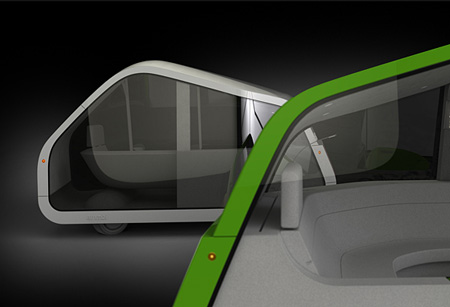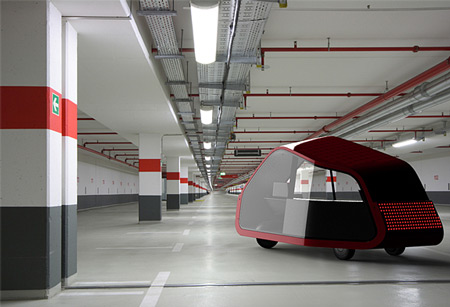 Source: Mike and Maaike via Dezeen