Recycled Floppy Disk penholder is part of DIY project "how to make things from waste material". Gone are the days when floppy disks are the king of removable data storage. Today, many of them are tossed to landfills, thus adds up to the mountain of landfills we have, which is not a good thing to happen for the environment. To minimize the waste created by those old floppy disks, we will present to you an easy to follow DIY floppy disk recycling project.
In this project, we will be making a stylish penholder out of your old floppy disks.
Things you need:
5 pieces – 3.5" floppy disks
5/32 drill bit
Zip ties
Piece of wood
Scissors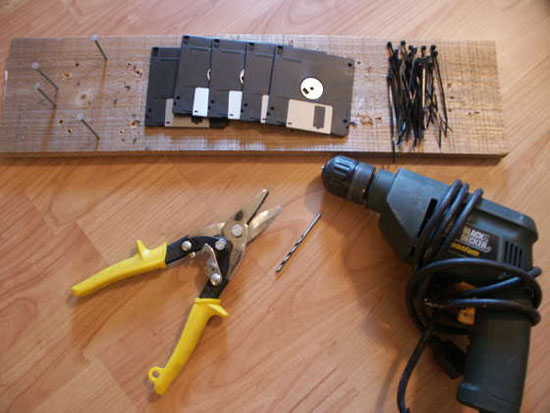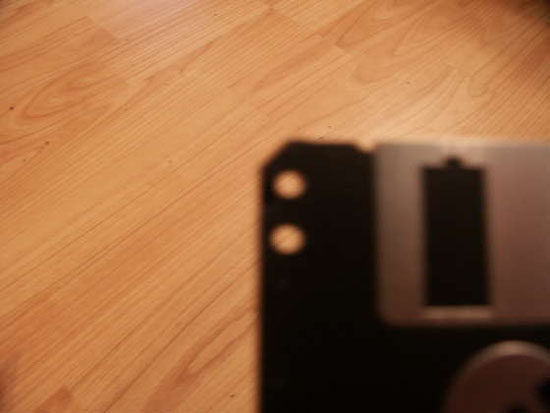 Steps
1. Drilling Holes
On the top part of the disk, you will see a dimple next to the metal slider. Here is where you will drill holes in four of your 5 floppy disks. These four disks will then create the four sides of the penholder. Now, for the fifth disk, which will serve as the bottom part of the holder, you will then drill a hole above the dimple of the disk.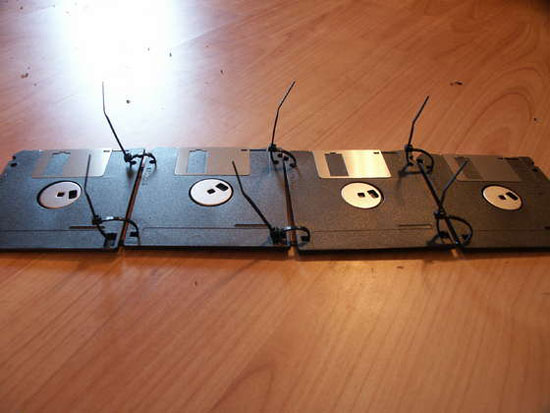 2.
Putting disks together
After drilling the hole, you will then put the pieces together using your zip ties. You now insert the tie in one of the disks and loop through the adjacent disk, which will link the disks together. Continue the process of looping until you were able to create a square.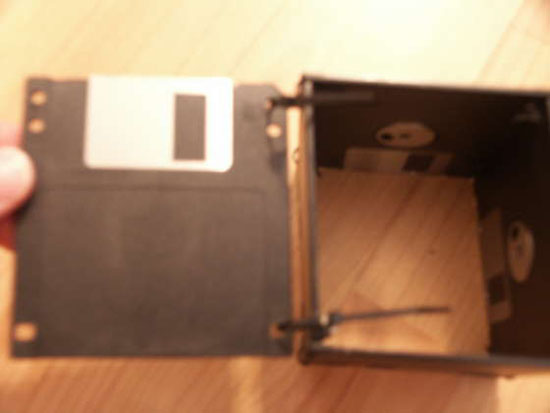 3. Putting on the bottom part of the holder
This step can be the hardest pat. However, things will be a lot easier following the steps mentioned. Insert the ties through the inside making the sharp part of the tie positioned on the inside then loop back through the bottom.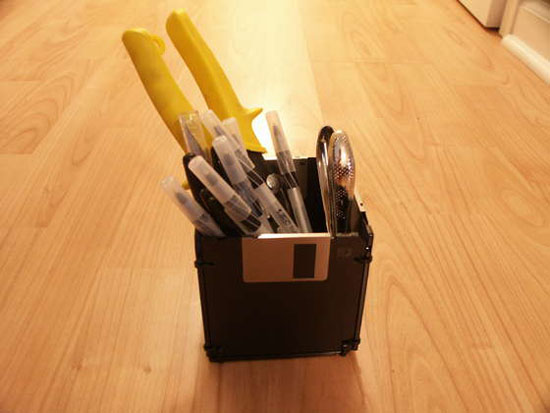 4. Finishing the pen holder
You now finish the project by tightening the bottom and cut off extra ties and you can already have the sustainable yet eye-catching recycled floppy disk penholder.
If you have any other "How to make things from waste materials" project and would like to share it with us, we'd love to hearing from you. You can submit your work from this page "Submit your green project".
Source: Instructables