French Architect and Designer Paul Coudamy proudly present his recent project to Igreenspot. The project was for a client Bearstech, a computer company wherein he uses collected reused wood to create his client's office space.
Details From Paul Coudamy:
Bears Cave
by paul Coudamy
Project : design of an internet hosting office.
Client : Bearstech
Area : 60m²
Location :40 Passage des Panoramas, 75002 Paris
Completed : may 2009
Budget : NC
The project is located in a covered alley in the 2nd arrondissement of Paris, described by Walter Benjamin. It consists in rehabilitating a shop into headquarters for a computer firm. The idea is to reflect Bearstech Company innovative and animal image in order to promote the wild and raw aspects of their approach of virtual technology and communicate a feeling of strength.
The cavernous and intimate atmosphere is organized in three different spaces : working space, leisure space and meeting space. The back space, more of a serious space, is emphasized by Parisian rock and brick walls creating a solid and mineral atmosphere.
A honeycomb cardboard bench creates a low separation between the meeting room and the working spaces. The bench customized and covered with natural felt invites to take place behind the bar, which by its vivid color and angular form activates circulation between spaces.
The meeting room wood structure intends to translate the chaotic mass power dynamited in an uncontrolled energy : a wood vortex out of a natural disaster. The cavern walls are generated day after day by wooden floors and wood waste pieces collected in dumpsters, sidewalks or wastelands. The anarchical and spontaneous organization of the wood pieces creates an organic cave providing an unique atmosphere to the meeting room.
All pictures courtesy Benjamin Boccas
Project Credits :
Design and building : Paul Coudamy
On wood structure, consulting and Co-design : Arnaud Depeyre
Project Manager : Pierre Brochot
Assistants : Bastien Gache and Martial Coudamy
Paul Coudamy was born in 1979, he lives in Paris, and he is Architect. Graduate since 2006 he works on a wide range of fields from video and new media to object design and architecture projects.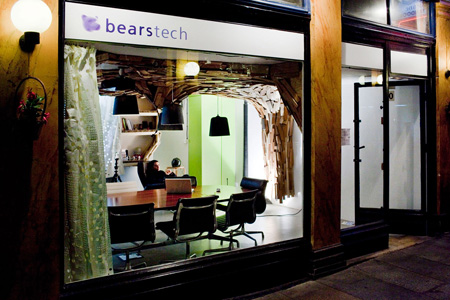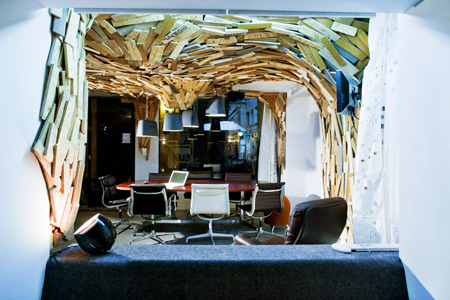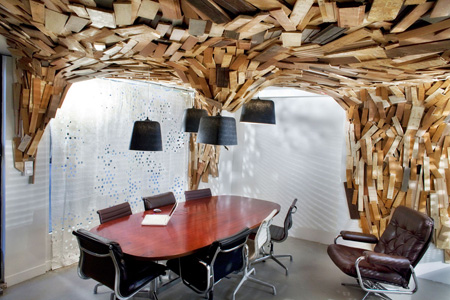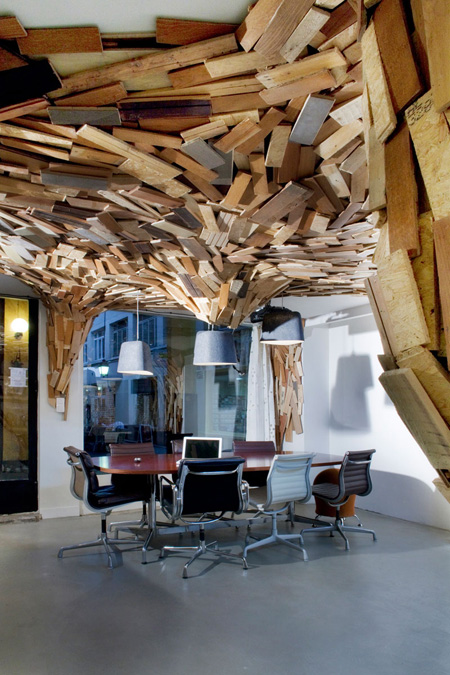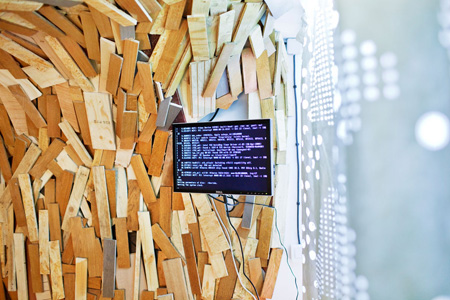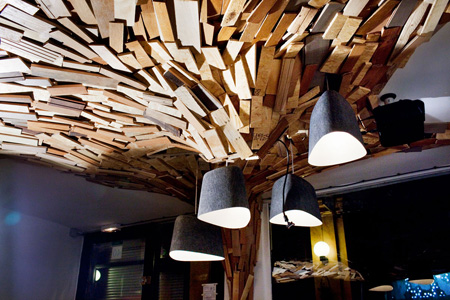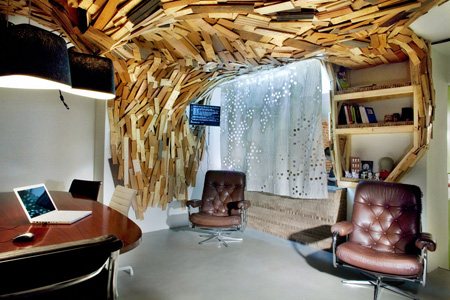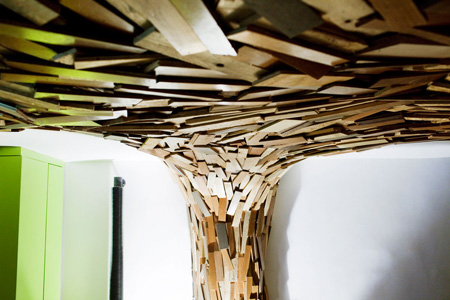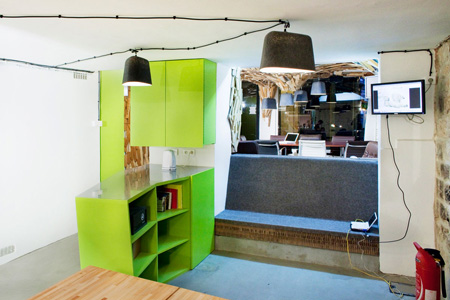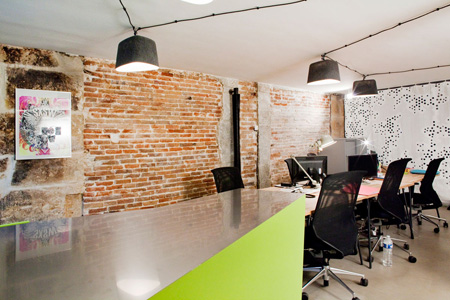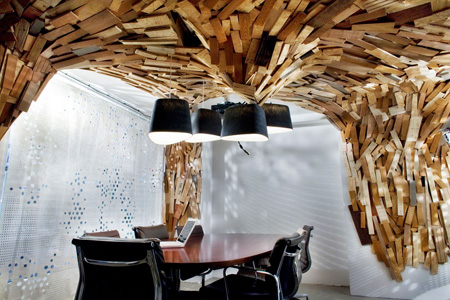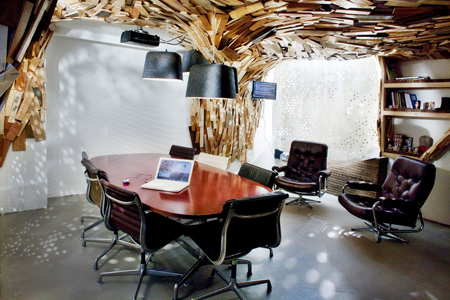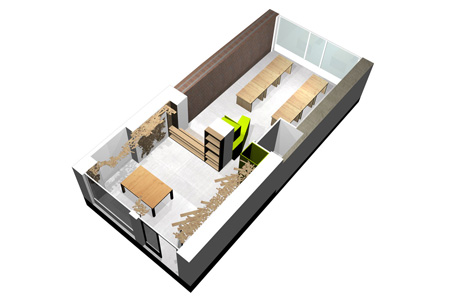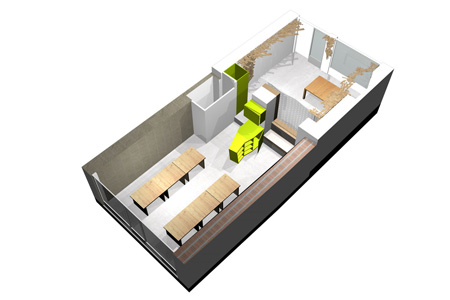 Source: Paul Coudamy