Browsing articles tagged with " surroundings"
A good and functional disposal system is of big help in keeping our surroundings clean but if you have the Doggie Dooley 3000 Septic-Tank-Style Pet-Waste Disposal System, you are not only cleaning your backyard but also you are keeping the environment clean and safe. Works like a mini septic tank, Doggie Dooley waste disposal system is an in-ground pet waste disposal system that is safe to the environment. It can accommodate wastes of your 2 large dogs and 4 small dogs. With this product, there will be no more eeky pet waste anywhere on your yard. [Click here for more information about Doggie Dooley 3000 Septic-Tank-Style Pet-Waste Disposal System]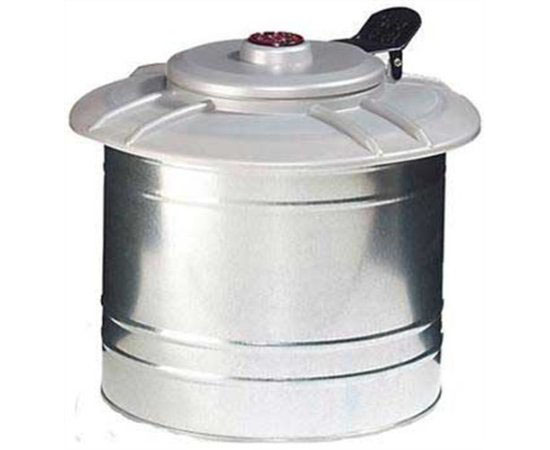 Even when thing are recycled or are made of recycled materials, spending a some amount of money Is sometimes needed to complete a design made of recycled materials. However, recycling can also cost you zero to a very minimal amount depending on the design you are making and how will you recycle things. Many of the great recycling ideas presented by Max Qwertz are eye-catching and will definitely allow you to save some amount of money. You will see a table made of toolbox, a shelf made of axes, luminous lamps made of shovel, and a hanger/organizer made of watering cans. All these items are available in your house, thus you don't need to buy a new one or spend a penny to make one of these things at home. Aside from saving a penny, you will get the added benefit of clean and safe environment, for you will be able to reduce landfills as well as carbon emission.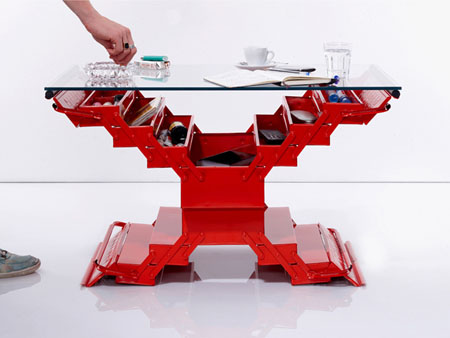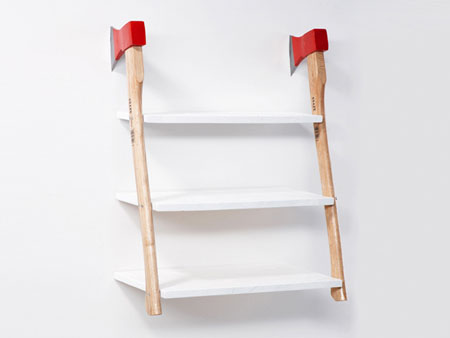 Eco architecture design can be expensive sometime especially if the designer or architect is into expensive sustainable tools like solar panels, windmills, and the like. However, I still believe that we can create a sustainable architectural design in an affordable way just like what the Farmhouse design in Bangalore by Keerti Designs has. Aside from the house being located in a farm, thus, occupants will have a close encounter with nature, it is also made of stones seen in the house surroundings. This only means that, the designer as well as the house owners spends less with the materials and the transportation of the materials, because obviously it is widely available within the area.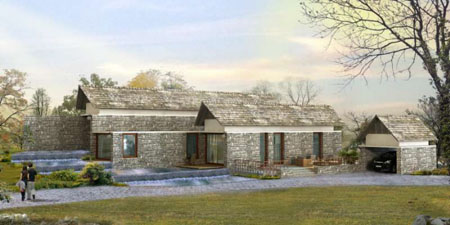 Source: Keerti Design
Stylish Lamps without harming the surroundings sounds too good to be true, as stylish designs normally contribute some amount to carbon emission. However, the Spring Lamp is a stylish lamp that at the same time is not harmful to the environment. From the inspirations to the materials used, the Spring Lamp is a certified eco-friendly product.
The Sprig lamp design is inspired by the fresh growth of plants. A single Sprig lamp makes a pendant light, while multiple Sprig lamps combined build a floor lamp or a chandelier. Sprig is made of recycled plastic, and the lighting source is a standard compact fluorescent lamp (CFL). The CFL is replaced by unscrewing a lamp arm end cap to access the bulb. For joining two Sprig lamps together, an accessory package provides one threaded sleeve and a clip-on electrical cord, plug, and screw-in outlet.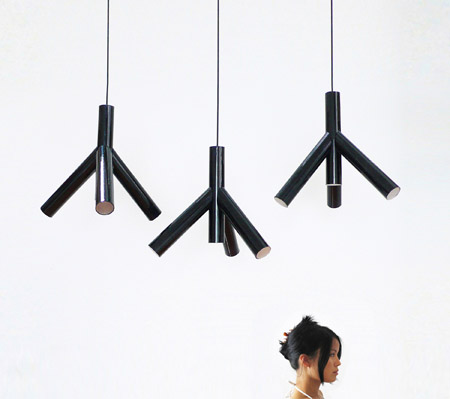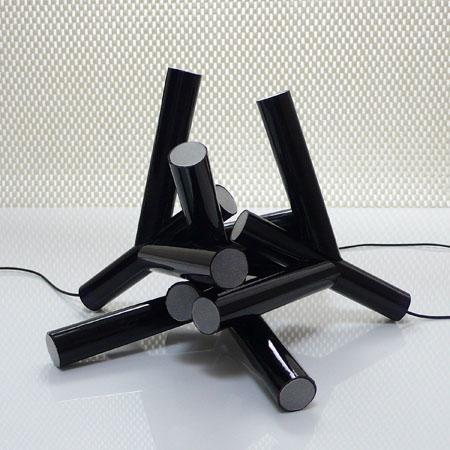 Having fresh clean air is hard to achieve in almost all countries nowadays, especially those big cities where carbon emission contributing vehicles are all around the corners. Valencia, Spain based designer Rafa Arnalte Porcar, the AirCleaner is an eco-friendly outdoor air cleaner that transforms the city's pollution in clean and useful oxygen and water with the help of a green algae filter and sun power. With AirCleaner, Valencia's pollution will be dispersed back to the environment like micro-particles, thus keeping the surroundings cooler and cleaner. With this product, experiencing clean fresh air will be easier without contributing back to the greenhouse gases unlike when we are having our air conditioners.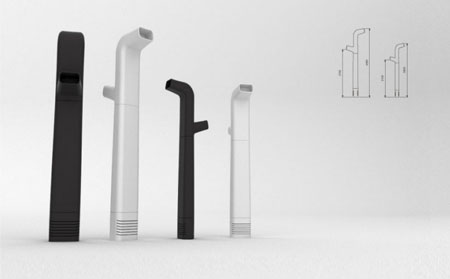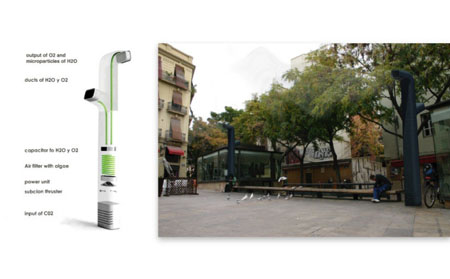 Our Recommended Partners
Advertise with us
Archives