Browsing articles tagged with " shelves"
One of the best ways to keep things in order is to own a shelving unit like the Jackson Shelf. One great thing that this shelving unit has is its ability to let you help save the environment. The shelf is made from reclaimed elm. We all know that reclaimed items can help reduce waste and thus landfills will be minimized. Using the shelf is dead easy. All you have to do is to lean it against your wall or hang it up. [CLICK HERE to get further information about Jackson Shelf]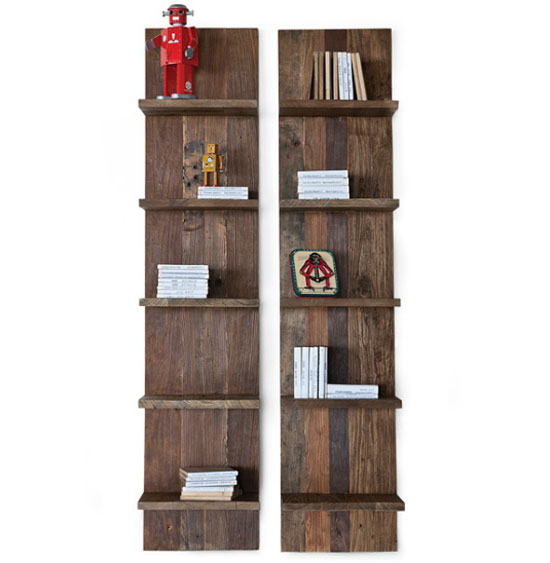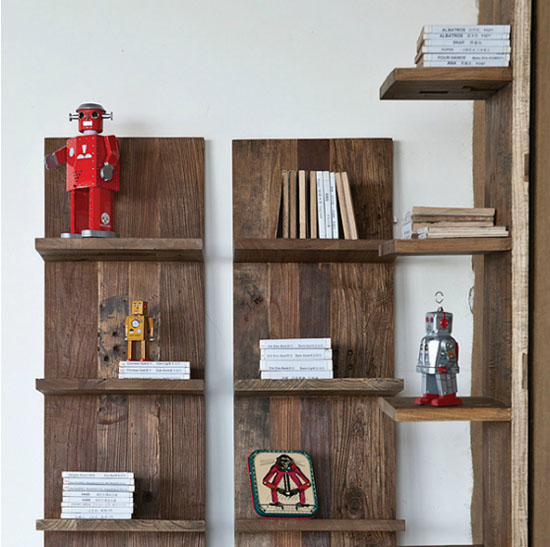 The use of bamboo is common when it comes to saving the environment and having a Four Tier Bamboo Shelf is as great as having the most elegant shelf at home. The best thing about owning this eco-friendly shelf is that, you only did not get the chance to enjoy a Tiki inspired furniture piece. If you are one of those who love to have a tiki-themed home interior design and feel like being on the beach all the time, owning this lovely shelf is perfect. [Click here for more information about Four Tier Bamboo Shelf]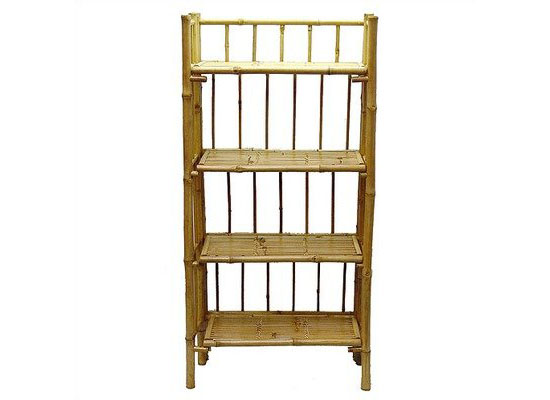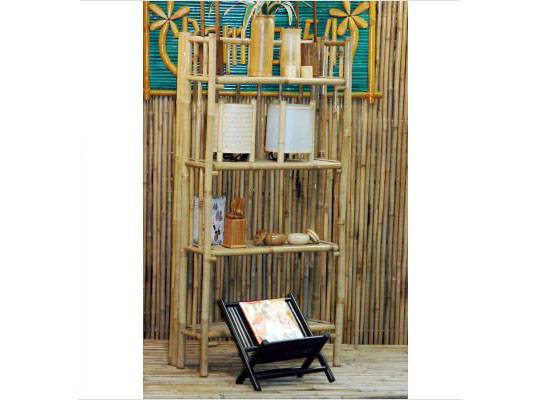 Candles, especially those scented ones rejuvenate but the Flameless LED Candles are not just your ordinary candles but also your eco-friendly candles. Obviously, this innovative candle produces zero carbon emission as it produces no flame at all. You might wonder how it works when it does not produce flame since fires always do have flames. These candles use LED lighting technology to produce realistic light. [Click here to find more information about Flameless LED Candles]


Keeping eco-friendly is now a trend. Thus, if you want to in trend, living the eco-friendly way of life will be your best bet. For your shelving unit at home, you can use those that are made of cardboard or KRAFT. Finding them will be very easy with the wide availability of these type of product and the Barnyard Method is just one of the examples. Available in Karton, the barnyard mimics our barnyard buddies like the ram. Since made of cardboard, the barnyard method will definitely be safe to the environment, as cardboard are biodegradable. The shelves are available in brown and white, thus you can easily find one that suits your interior design.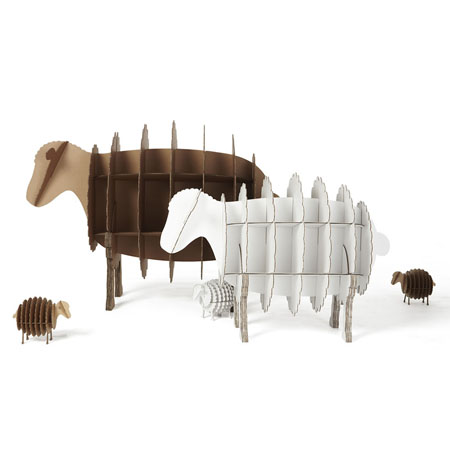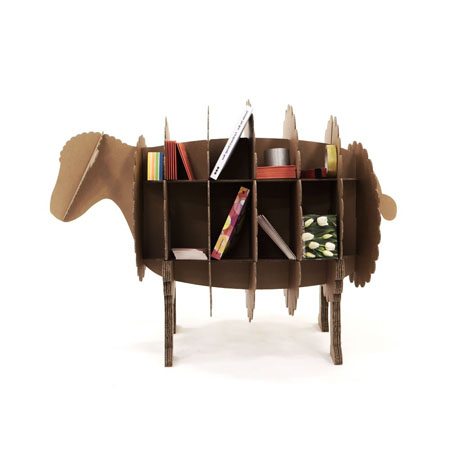 Source: Karton
Cardboard is now widely used as well as a form of keeping the environment safe. This Third Year Final requirement for Savio Ku looks like a no ordinary cardboard computer table. It looks sturdy enough to hold an LCD monitor and it comes with some shelves on the side for your little items. The table looks easy to assemble and can be disassembled for travel purposes. With those slits available on the table, you can simply insert its connecting part. I find the table simple yet elegant enough to be in our homes. Ones the life of this table come to an end, this surely will be safe to dispose as cardboard easily decompose.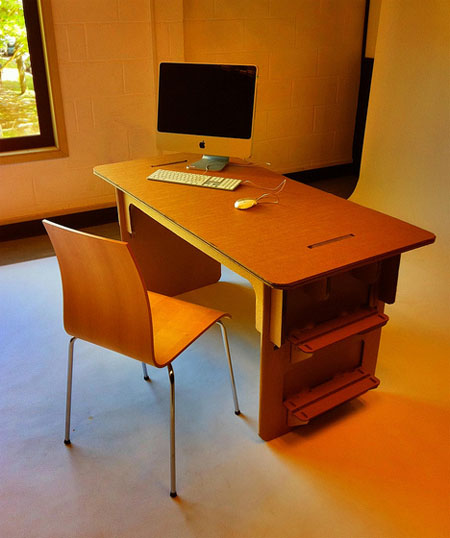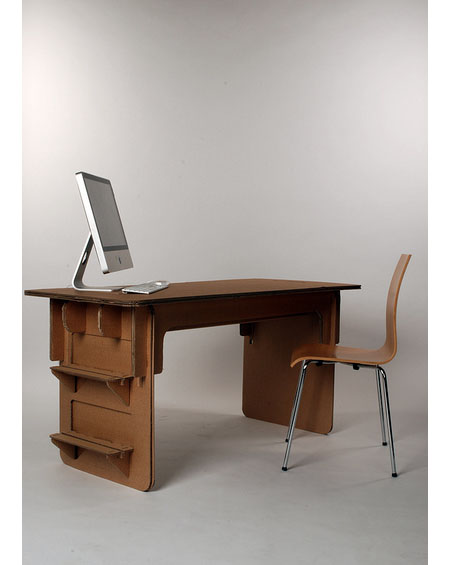 A refreshing packaging that promotes eco-friendly living will hit the shelves of our favorite supermarkets. Designed by Russian agency Kian, the packaging concept design for Soy Mamelle looks like and udder sending messages to its consumers that soya milk is just as healthy as cow's milk while the green leafy prints of the container create a natural and healthy image. With this type of product and packaging, people will surely have no escape in living the eco-friendly life and help save the environment. In addition, soya milk is a healthy drink that promotes healthy lifestyle while keeping the environment clean.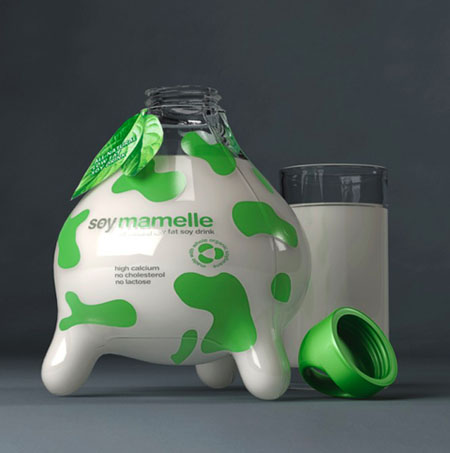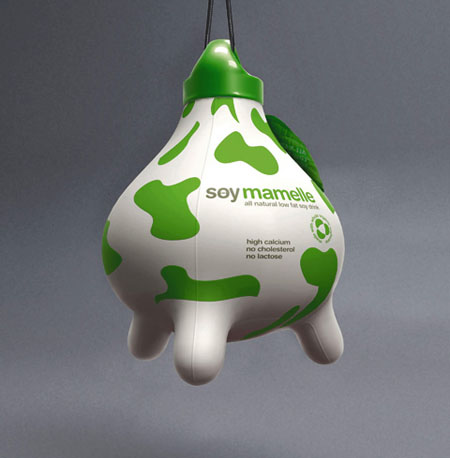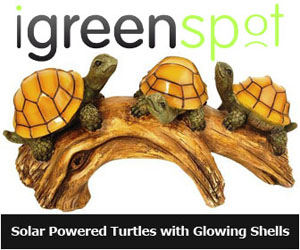 Our Recommended Partners
Advertise with us
Archives