Browsing articles tagged with " power"
Solar power is undoubtedly the most sustainable source of energy reasons for various solar powered gadgets as well as chargers to pop like mushroom today like the Ray Solar Powered Charger.
A radiator is an important heating solution for people living in areas with longer cold seasons. Having a radiator at home obviously causes for their electricity bill to balloon and eat up a huge chunk of their monthly budget. The SUN container is an additional heating solution that works like a radiator but will not eat up as much energy as the traditional radiators. As it names suggests, the Sun collector uses solar energy to keep running. Thus, a person's energy usage will drastically reduce as well as the electricity bill of course, which will give them huge savings. In addition, the use of sun power produces zero carbon emission and thus, will keep the environment safe at all times.
With the scorching heat that some countries are experiencing, the use of Solar Power technology is not a dream. Today, Indian through the Indian power utility Tata Power is scheduled to trial the Aussie solar power technology called Floating on Water Solar Technology by an Australian solar power company Sunengy. India will be the pilot plant of the solar technology of Sunengy, a company that specializes in Liquid Solar Array technology. With this product, collecting solar energy will be easier, as solar plants can be placed both in grounds and in water. This shows a possibility of an increased solar energy collection. -via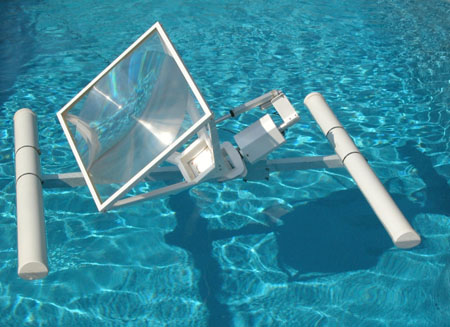 Source: Sunengy
We have seen various designs already that shows care to the environment. However, only a few considers various sustainable resources of energy. If the design is solar powered, it can instantly be a useless item during winter. The Samsung Be concept is exceptional among those sustainable designs we have in the market. His one of a kind product has the ability to use every sustainable source of energy available. The concept has the hexagonal shapes joined with each other that collect solar power through the installed solar cells as well as wind power. However, if both sources were not available, one can make use of the kinetic energy and start rotating one of the modules that made the Samsung Be concept a useful product for all available sources.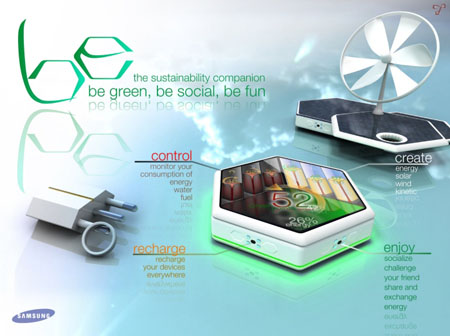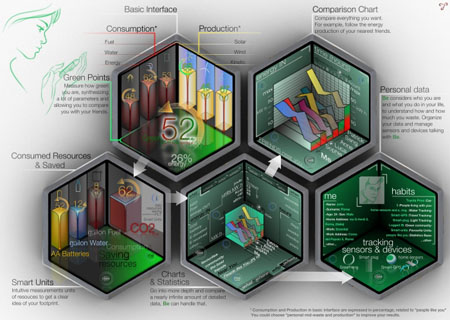 Items with "Eco" word in their product name is now cannot be counted by hands anymore. Just like the new Ecofan that is introduced and made from Canada. It is a self-powered and off the grid fan that works via Seebeck effect in order to produce its own electrical power for the fan to power on and move warm air throughout the room. It is place directly on top of the wooden stove and uses the difference in temperature to create power through its thermoelectric module. The ecofan's appearance may not be very attractive but the function it has is perfect for those eco-friendly people we have all around.
Take the advantage of saving on your monthly power bill by installing the motion-activated wedge LED light in your homes. It can easily detect motion up to 25 feet, and can activate up to 300 times when fully charged. Installing is never a problem with this LED light, because it an easily be installed on any flat surfaces. When installing the light, one must have to make sure that it gets direct sunlight during the day so that it can have the right amount of energy to use during the night. One greater thing about it is that it has 3 rechargeable AA batteries included in the package. [Click here for more details about EarthTechProducts]
Our Recommended Partners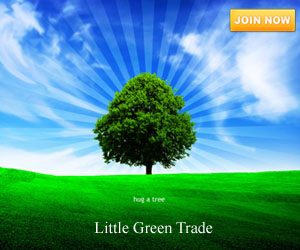 Advertise with us
Archives