Browsing articles tagged with " mountains"
As far as I know, historical structures are strongly built, thus will not wear out easily. The Jeremiah Evangelical Church is a structure in the 60s that was repurposed and used as elegant homes. The six story building has saved the environment with it being repurposed instead of being wrecked and have its debris added to the mountains of landfills we have. With some parts being remodeled and some reused, residents of this repurposed building will surely feel the feeling of being of help to the environment while enjoying the benefits of living in a comfortable and elegantly designed residential space.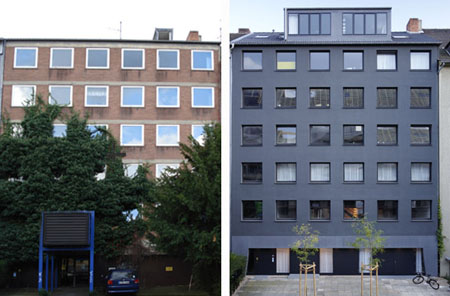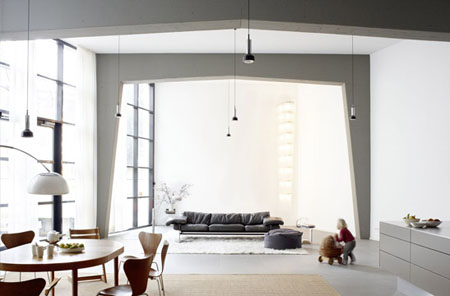 We all love reading the Sunday headline in our favorite newspapers. Once we are done reading, our newspapers are already destined to our landfills, which will automatically add up to the mountains of landfills we have. With the aim to minimize landfill and help save the environment, many of our talented designers today are creating designs that will make use of our discarded papers. The recycled paper lampshade is another addition to the recycled paper category and definitely one of the most stylish among others. Designed to wrap any of your light bulbs (hopefully an energy saving one), the recycled paper is cut into strips and curled creating a sculptural hanging home décor.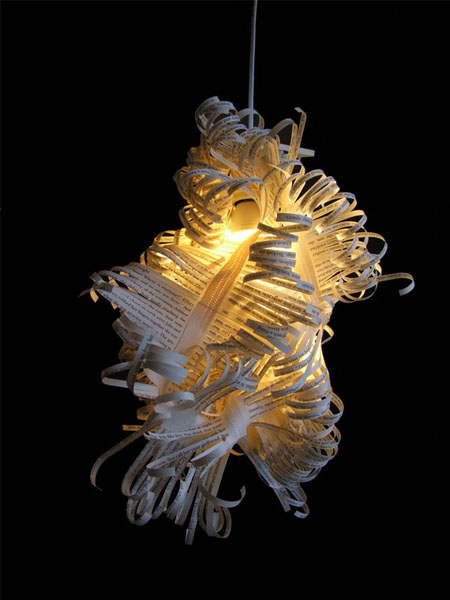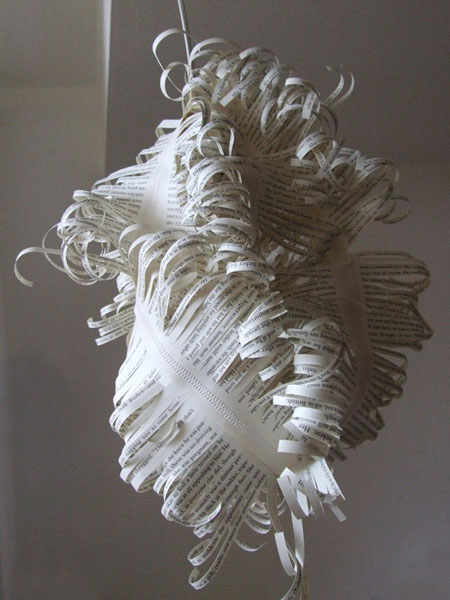 When railroad companies do the maintenance, they normally replace their rails with new ones for the safety of their trains and passengers. The old rails will then be discarded and definitely adds up to the mountains of landfills we currently have. Good thing if there were people who are willing to have them for recycling for it will surely prevent the old rails from being destined to landfills and will eventually reduce landfills in the end. The people behind Rail Yard Studios are just a few of those kind individuals who have care for the environment in mind and created the rescued and reused series using old rails from the Tennessee Coal, Iron and Railroad Company. The studio was able to create the Wine Rack (25).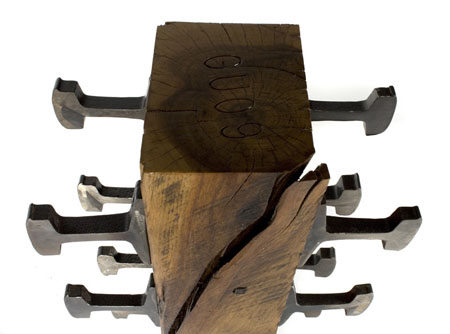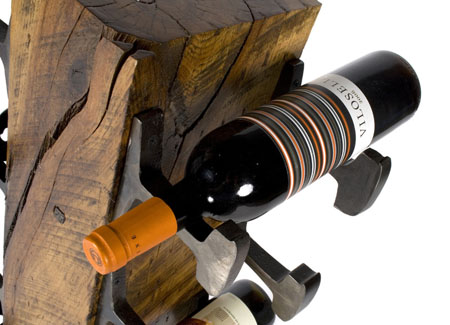 Despite of the modern technologies that we are currently experiencing, Japan has never forget to keep the environment in mind in designing their buildings and the INCS Zero is just a few of the proofs that they truly care for the environment. The said modern production facility of Japan has green roof as one of its eco-friendly features. With this feature, I assume that the building occupants can now save some amount of money for the insulation expenses, as the green roof will surely serve as one. In addition to the earthy features, the building itself is located overlooking to the Nagano mountains, allowing the occupants to have a strong connection with nature.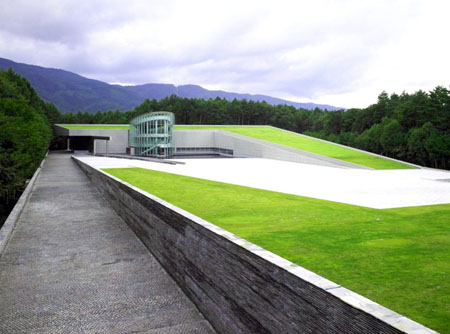 Recycling can be tiring and time consuming. However, if you are just patient enough to put together those broken parts of different furniture pieces, then, like Sonia Verguet, you definitely can end up creating a unique furniture pieces from your recycled broken furniture parts. With Sonia Verguet, she has created various designs like stool, ottoman, chair, side tables and more. In this way, the growth of landfills will be minimized, as less trash of broken furniture pieces will be discarded to any curbside for the garbage truck to pickup and eventually discarded it to the mountains of landfills we already have.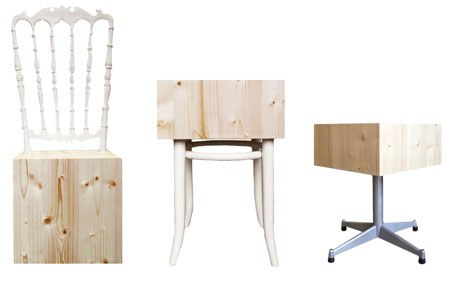 Old building structures don't need to be wrecked for rehabilitation purposes. The Buc b ECDM is just a mere example of building rehabilitation while conserving the original structure. The BUC is a former fort that has been developed into an eco-hotel. In this way, no wrecking of the old structure has been made. In fact, there were wooden cabins are added on top of the old fort structure, which, obviously has added to the modern look of the building. With this project, wasting of energy, effort, and money for wrecking were eliminated, and no more old building materials and debris have been added to the mountains of our landfills.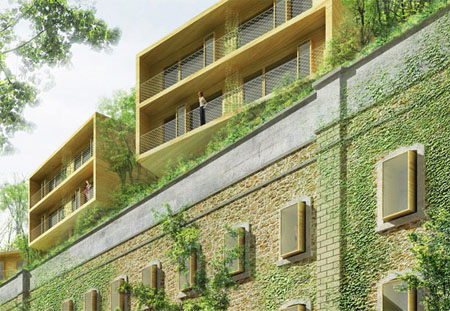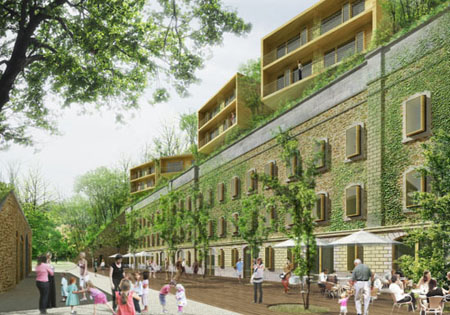 There can never be so refreshing and relaxing than having a connection with nature. We can do it by having a good trip to our forests or mountains and all. However, designer Matt Hinterlang had created an eco-friendly cart that will allow us to have a good trip to our garden. Made from reclaimed materials, the Garden Cart can be pulled over by your ride-on mower and let you or your family member enjoy the beauty of your garden as the roam around. With this wonderful product, people will get to appreciate the beauty of nature while minimizing the growth of landfills as they recycle things.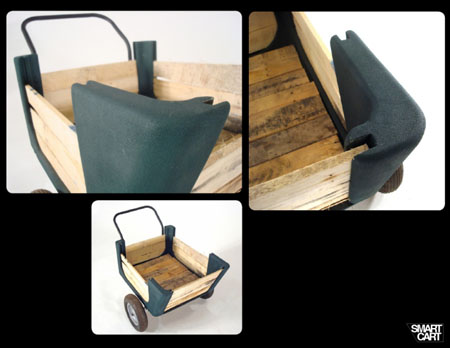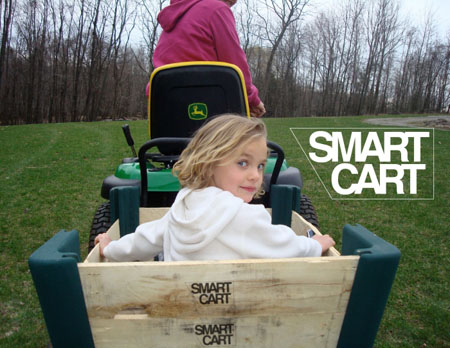 If you are one those who enjoyed playing those record in the 70s and 80s, for sure you have a lot unused records in your home right now as currently we are already using the high-tech players available in the market when playing music. Now, with the wonderful experiment of Sam Dempsey, you can now let your unused records got out from their hiding place. The eco-lampshade from lampshade made from used 7" record and used packing materials; you can already have an elegant and stylish lampshade available for use. With this product, you don't need to dispose your records to the mountains of landfills and instantly help save the environment.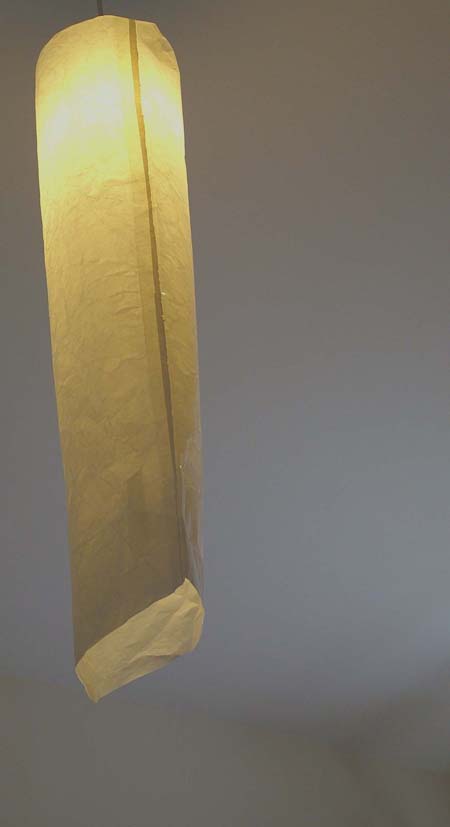 Source: Sam Dempsey
Eco-friendly people will be very happy with the new creation from Tupperware. It is called as the Tupperware Composter designed by Ken Jasinski. Composting with the Tupper Ware Composter is very easy. All you have to do is to mix organic materials in a 1:5 ratio, add water until the pile is slightly moist, and turn it occasionally for fast decomposition. In this way, we don't need to throw our garbage to the mountains of landfills we have. Thus, we do lessen those mountains of landfill while saving the environment at the same time in a classy and stylish way. Thanks to the Tupperware Composter.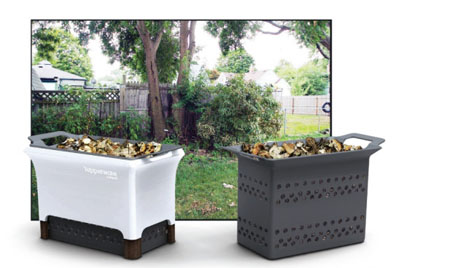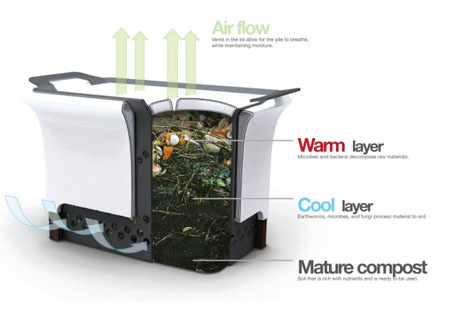 Made out of Magazine, this DIY magazine coffee table is astoundingly beautiful. What's more interesting about this product is that the coffee table can be made possible without the use of some nails, glue or any other tools. Plus, you don't need to throw away your old magazine anymore because you can use it in making this elegant and fashionable coffee table. See, you only do not have a nice coffee table, but you also help a lot in saving the earth from having mountains and mountains of landfill. I find this coffee table perfect for any contemporary places like homes, offices, bars or restaurants.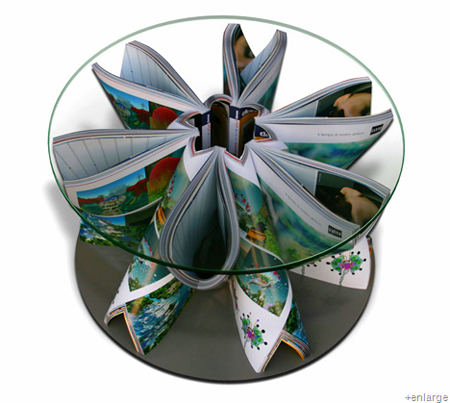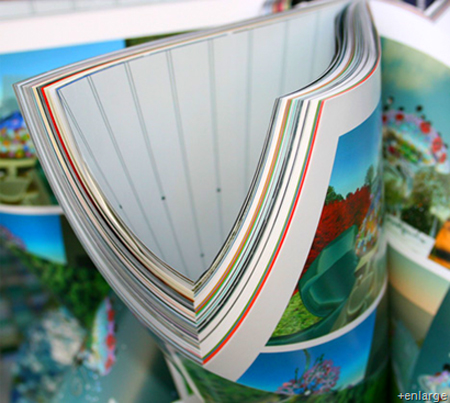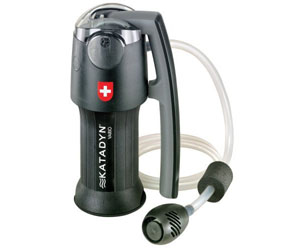 Our Recommended Partners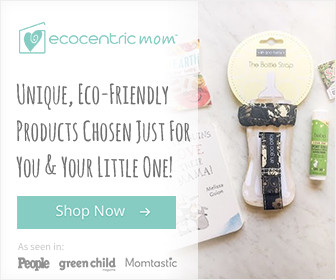 Advertise with us
Archives