Browsing articles tagged with " fruition"
Wearing fashionable and at the same sustainable eyeglasses will be an easy breezy thing to do when the Dino 41 frame prototype for your spectacles will be in production.
When binding our papers, we tend to use staple wires, fasteners and the like but not anymore if we have the Eco-tab. Yes! These unwanted trashes will soon be eliminated if the Staples Global Eco-easy challenge 2011 finalist, Eco-tab will come into fruition or will be in production.
If all of us were responsible enough in reducing our carbon footprint, it would be better for the environment and us. If like any other, you too are having a hard time living the eco-friendly life or simply just reducing your carbon footprint, the Eco-layer will help you succeed once this concept will come into fruition. Designed by Haidin Farmin Rashid Mohammad, the Eco-player will lets you enjoy your favorite MP3 music through its wind-up charger that charges and eventually powers your eco-friendly phone of all time. The eco-player also features and auto focus camera and touch screen display proving that it needs not to be old fashioned to reduce carbon emission.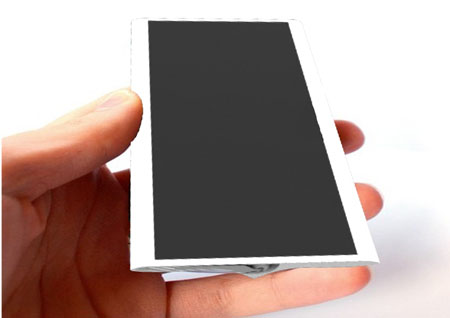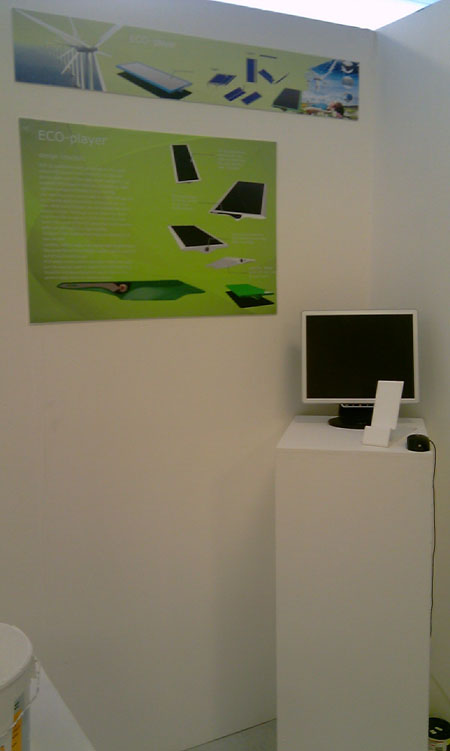 When we do the laundry, we automatically discard used water. Although there are also some people that manage to reused it to water their plants or garden or clean their kitchen or rest room, majority of us normally throw those waste water we have for doing the laundry. It seems like this will never be an issue anymore in the coming years when the Eco-Pod concept design of Simon Hedt come into fruition. The Eco-pod is a washer and dryer in one, thus will save a lot of your laundry space. Other than that, other eco-friendly features you surely love about it is the absence of chemical and the waste water recycling will surely amaze every eco-enthusiasts out there. Oh! Before I forget, the Eco-pod also has integrated three washing basket/barrel dedicated for different fabric types, so you won't be wasting your time sorting your delicates. Really, it is an amazing concept design.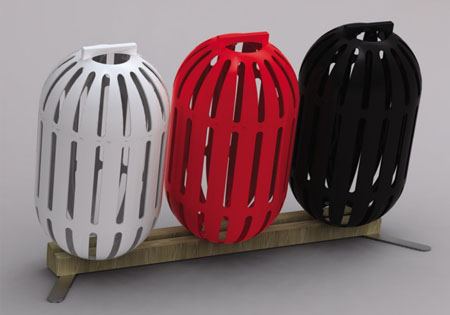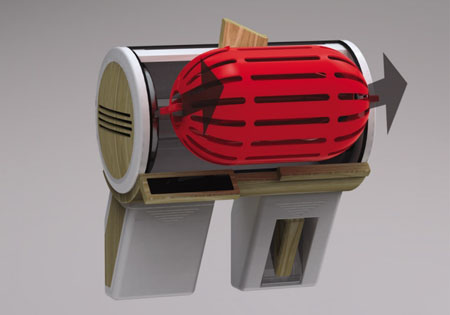 We all wanted to help the environment in any way. if you are in the kind of lifestyle wherein mostly of your things are electric powered or operated, you surely have produces high carbon emission, which is obviously not good for the environment. How we can help save the environment is simple without the need to compromise the comfort we are currently enjoying. Patronize those sustainable appliances like the EVA or the Eco Vessel Autoclase, an eco-friendly dishwasher. The EVA is designed to recycle water vapor. If this design will get into fruition, you don't need to use excessive water just to keep your dishes clean at all times.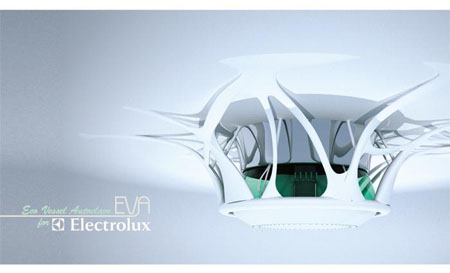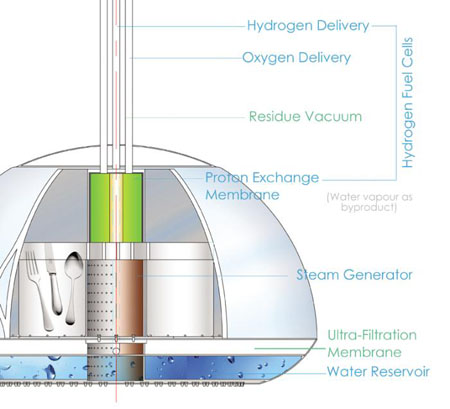 Designed as a proposal for the MoMA and MoMa PS1 young architects program, the bottle service pavollion was designed. This one of a kind architecture was built from recycled and recyclable materials. All of the bottles used in building the bottle services are flattened and coated with a reflective silver coating, making the pavilion looks as if was made by first hand materials. When with architectural proposals and projects will be put into fruition, landfills will definitely be minimized dramatically. As a result, there will be less environmental impact and the environment will definitely healed soon. In my own opinion, this will happen very soon, as more and more people are now aware of the global warming and are taking their very own steps in saving the environment.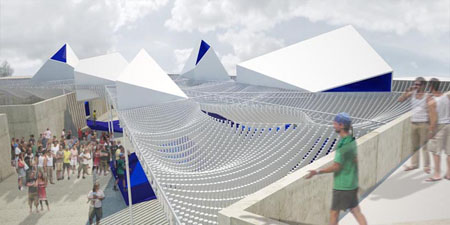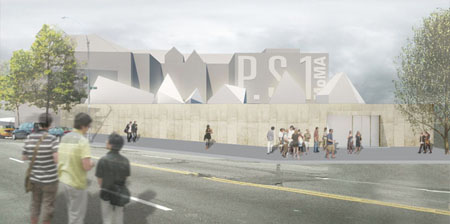 With the vast call to help save the environment, many are now aware of it and are doing their part in saving the environment. These moves include recycling, using zero emission cars, and the most common for business entities, the installation of solar panels. The Ten Million Solar Roof Initiative is proposed by Senator Bernie Sanders of Vermont but unluckily was stalled due to lack of support. However, if this proposal will get into fruition, US household will definitely have a decrease in energy cost of about 75 percent, which is a huge savings already. This initiative will not only save the environment but the people from high electricity cost as well.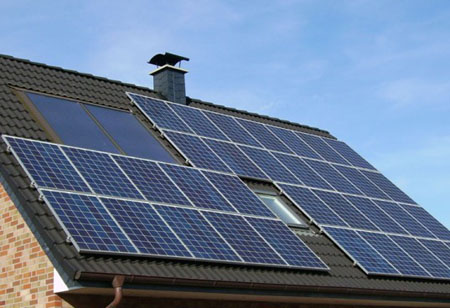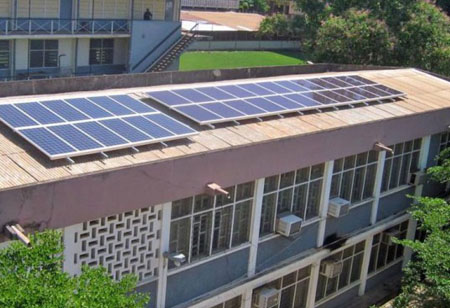 Source: Solar Roof Initiative via Inhabitat
Zero carbon metropolis will soon be possible if the proposed Solar pyramid called Lunar Cubit will come into fruition in Abu, Dhabi. If that happen, this will surely be the first in the world. These black massive pyramids will be power generating and will have the ability to power 250 homes. At daytime, the pyramids will collect solar energy and at nighttime, it will surely serve as Abu, Dhabi's lighting system through its LED lights. Aside from being a solar energy collector and a power plant, the Lunar Cubit is also a timekeeper and a monthly calendar, as it allows its viewers to measure time through eight lunar phases, as it is composed of eight small pyramids surrounding the one big pyramid. The pyramid illuminates at night contrary to the brightness of the meaning. Meaning, it illuminates brightly on new moons and barely illuminates during new moon. Chances of building these pyramids can be very small, but who knows the UAE will have it built.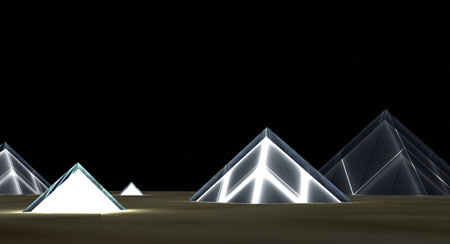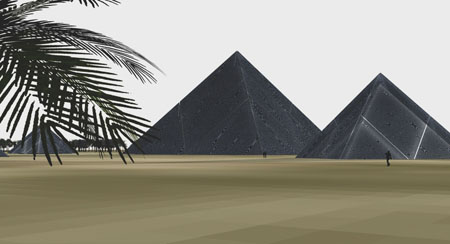 Eco-architecture can be the best option for architects to help save the environment. Joining with those architects into green architecture is Mikuo Studio who had an eco-friendly proposal of Bottrop Higher Technical College built in Germany. Located in an urban area and with a quiet residential neighborhood, the Bottrop Higher Technical College will have a free large flat roof of photovoltaic panels. Other option in mind Is to have some greeneries planted. If this proposal will come into fruition, it will surely help its residents save on their energy use. The building structure may not be lovely to the eyes, well at least it can help save the environment.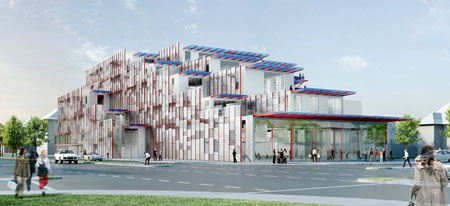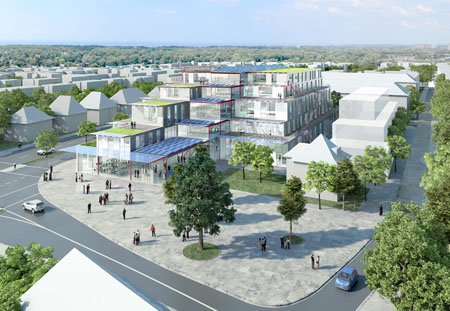 We all know that we have a huge amount of plastic trash and it constantly adding to our landfills, which is harmful enough to damage our environment. To keep these plastics from harming our environment, a weird but eco-friendly idea from a group of architects in Netherlands is formed. They are planning to collect all the plastic floating on the Pacific Ocean and have it recycled to form a recycled plastic island in the size of Hawaii. Might sound crazy and funny, but if this concept would come into fruition, the island will be self-sufficient, produce their own foods, energy, and will have a waste management program.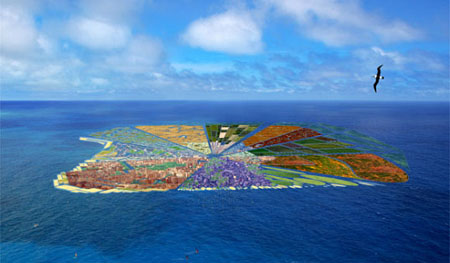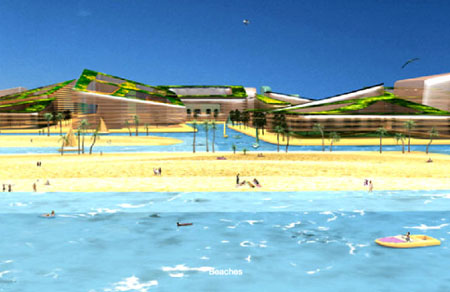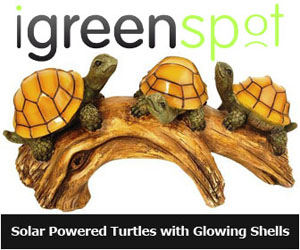 Our Recommended Partners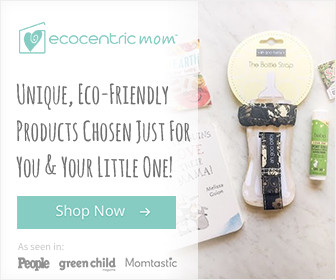 Advertise with us
Archives