The coconut tree is claimed to be the most useful tree as you can make use almost all of its parts from its leaves to its fruits to its trunk and more. In this article, we are going to feature and share to you the things we can do from a humble coconut shell because there are lots of them.
Wine Lovers, Oceanstar 18-Bottle Stackable Bamboo Wine Rack is a 2-tier rack that displays your bottle of wines in style. As green conscious person, you'll be happy to know that this rack is made of 100% bamboo, no tree is chopped down in order to produce this furniture, it'll fit your modern, green interior. Since it's a 2-tier rack, each row holds up to 9 bottles, giving you space a maximum of 18 bottles in total. The cool thing is, you can place each rack side by side or stack it on top of each other, no hardware or extra tools necessary, simply interlock the blocks and wave bars together.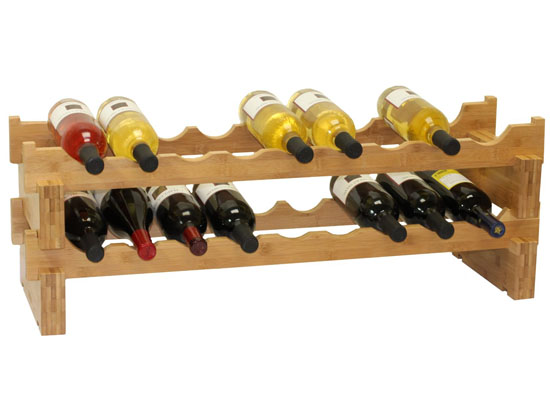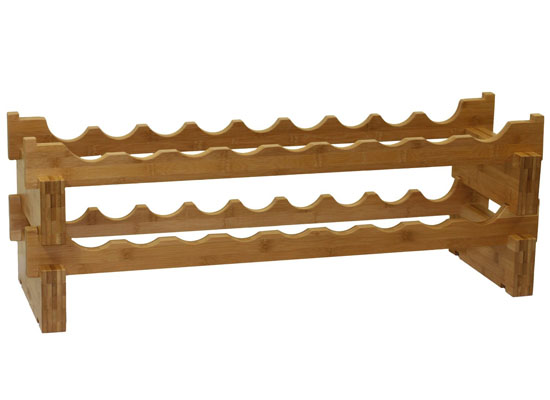 Techne is the sustainable staircase that's worth a thousand words: born as the brainchild of Italian designer, Fontanot, this eco-friendly staircase is the product of in-depth research and creative, avant-garde design. As a prominent fixture in the home, the staircase should make a statement, and with Techne, Fontanot is making a very green statement.
The Techne staircase is a veritable mix between aesthetics and functionality, set apart from the crowd for its innovative material: technopolymer. It is in fact the first staircase in the world to be built using this plastic-like material that is 100% recyclable. The creative mix of material to make Techne is also reinforced with fiberglass, giving it an exceptional mechanical and shockproof resistance as well as elevated levels of tenacity for a sustainable design option that is low impact on the environment and high durability, not to mention stylish.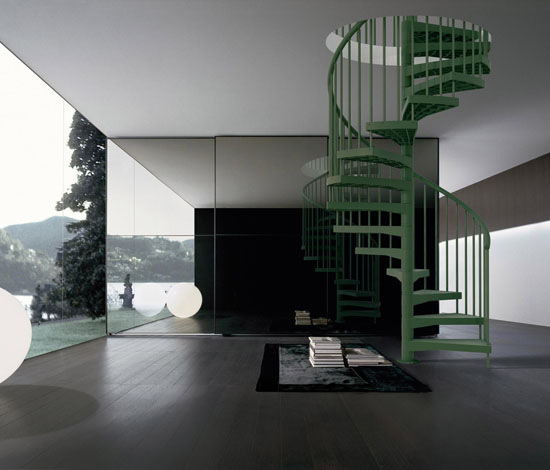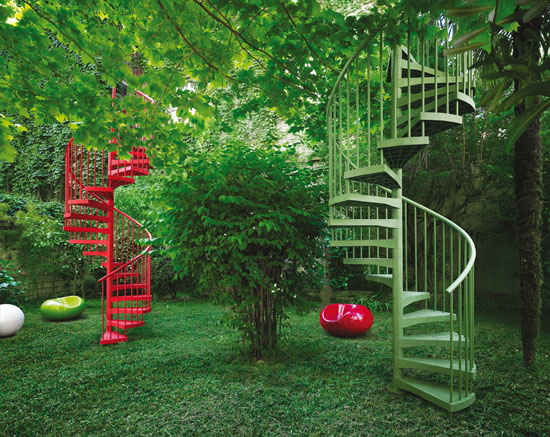 Wreaths symbolize every occasion and seasons, and to welcome spring while keeping our love to nature, Artisanal Hydrangea Wreath is a good choice. The wreath creates a fresh ambiance even before you enter to your home, which your family members and guests will surely love. This lovely and eco-friendly wreath features soft colors that refreshes each day of your life during spring.
The wreath is made of dried hydrangea and Santa Cruz oregano with bursts of bright fresh bay as accents. Hydrangea and Santa Cruz oregano are grown in the fields of California and are hand assembled from fresh air-dried flowers and greenery making it an eco-friendly home décor perfect to welcome spring because it produces less to zero carbon dioxide and uses zero electricity during production.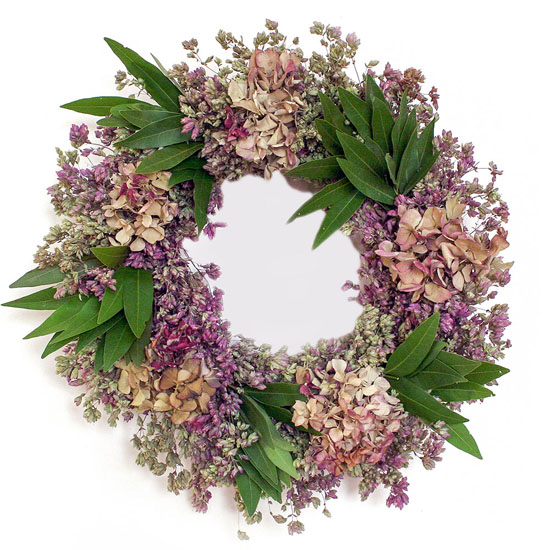 It is nice to feel the closeness with nature especially if you feel like you are helping in preserving it with the help of eco-friendly products similar to Eco Picnic Cooler. This picnic cooler will make your outdoor adventure a fun filled and environmentally safe one. As its name suggests, the product will keep your foods fresh and cool even when in the most remote area of your adventure place.
There will be no more mixing of foods and drinks when you go out camping or when just having a simple outdoor adventure with family and friends, because, unlike those traditional coolers, this cooler from Picnic at Ascot has divided cooler that keeps foods separated from drinks. The cooler is a fully equipped one and is ideal for four campers. It has a removable wheeled cart making it easier for you to carry while looking for the best picnic area for you to enjoy. It also has a panel lid that gives you easy access to your drinks. The cooler can be used with ice if you want to extend the coolness of your foods and drinks. Thanks for it being leak proof.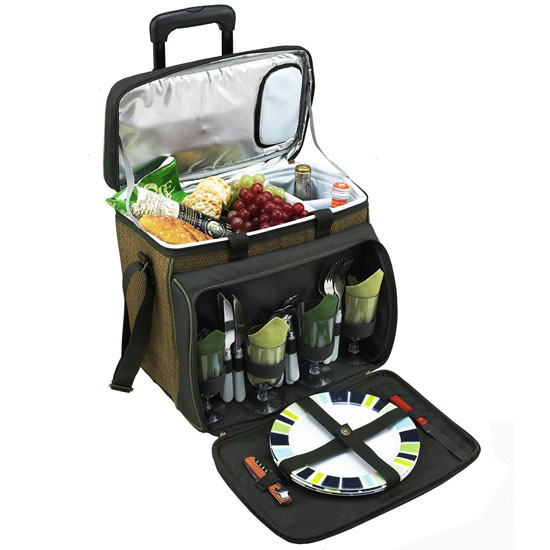 If you can't spread horizontally, then go vertical especially when it comes to your gardening needs with the help of cmsGardens 4 Pocket Vertical Wall Garden Planter. Space is becoming a problem especially in large and crowded cities. However, because of those great inventor minds and great dedication in helping save the environment, vertical planters and made.
Created by CMS Trade Group, LLC, this 4-pocket vertical garden planter was designed and created as a response to an opinion shared by a customer about vertical gardens. The planter comes in three sizes including four, seven and twelve pockets. With this planters now available for purchase in the market, gardening has never been easy even if you are living at the heart of a crowded city.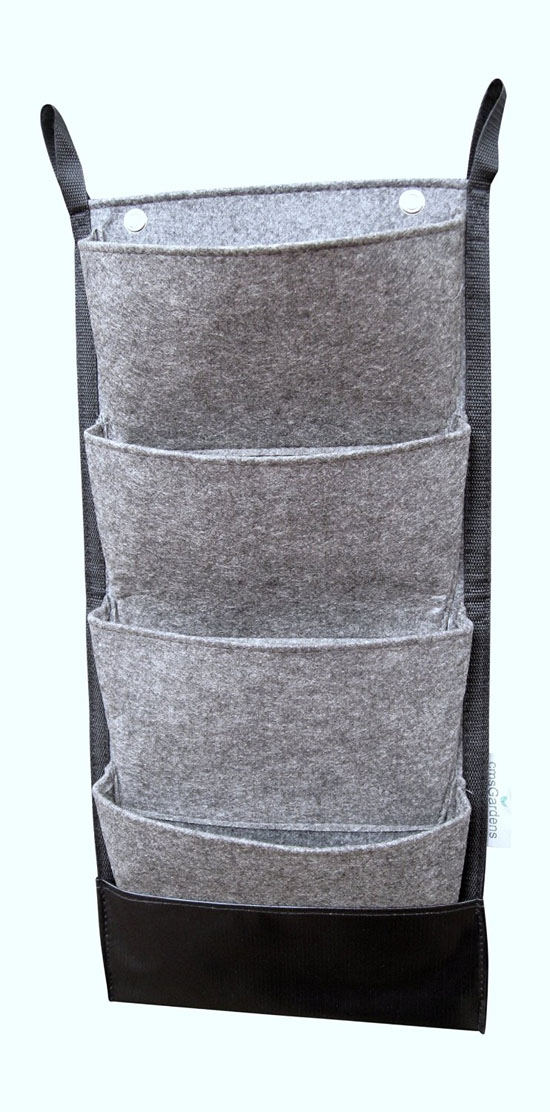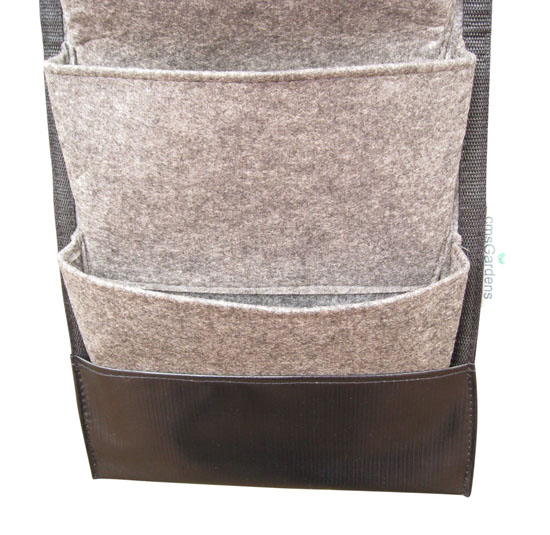 Reclaimed Barnwood High Headboard Bed Sets made reducing waste an easy thing to. We all know that to help save the environment, reducing waste is one of the best things we can offer. We can reduce waste by patronizing reusable products. On the other hand, products made from recycled, reclaimed or upcycled materials also help us promote the act of reducing waste. In this way, materials that are bound to be in our landfills will be minimized for they are given a new life through a new product produced.
This eco-friendly high headboard bed sets are not only using reclaimed wood to help save the environment but also each piece of this eco-friendly bedroom furniture is exceptionally handmade to order. Therefore, it uses no machine at all and produce minimal to zero carbon emission making our air clean and free from pollution during the entire production process of this bed set.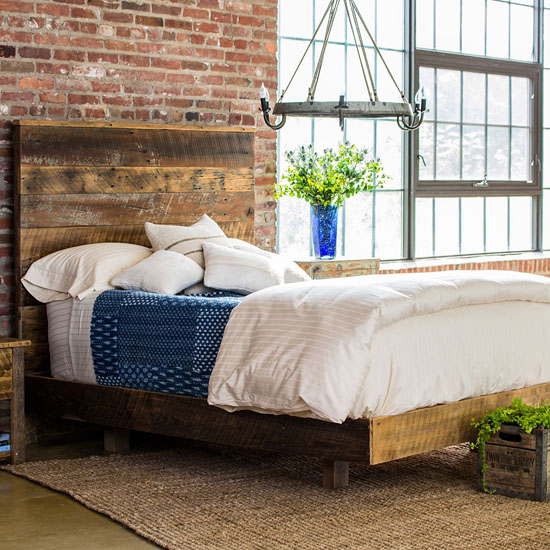 Laclede Eco Ceiling Fan will definitely be your next best buddy at home when it comes to having the most needed ventilation especially during hot summer season. Featuring a dynamic light art deco style, this eco-friendly ceiling fan made it a wonderful piece for your home. In addition, it will surely create a statement for your home decors with care to the environment that your guests will definitely notice.
However, what made the Laclede ceiling fan standout is the EcoMotor it carries. The motor Laclede has is a six-speed motor that provides efficient service that is quiet even at its maximum speed. Another money saving feature that the ceiling fan have for you to love is the fluorescent uplight and downlight. With this feature, you don't need to open your lighting fixtures because the ceiling fan alone can already provide not only ventilation but illumination as well.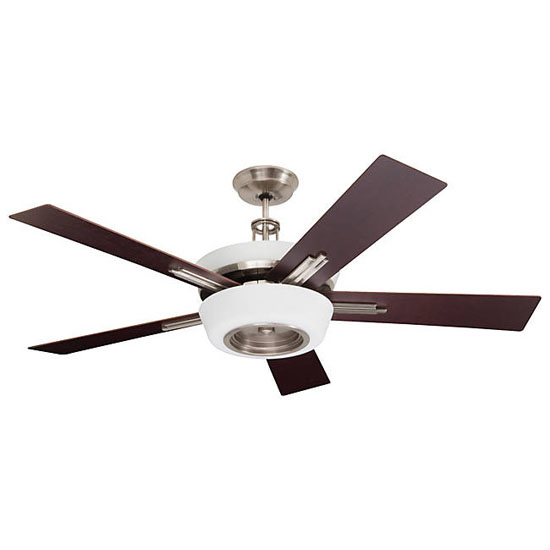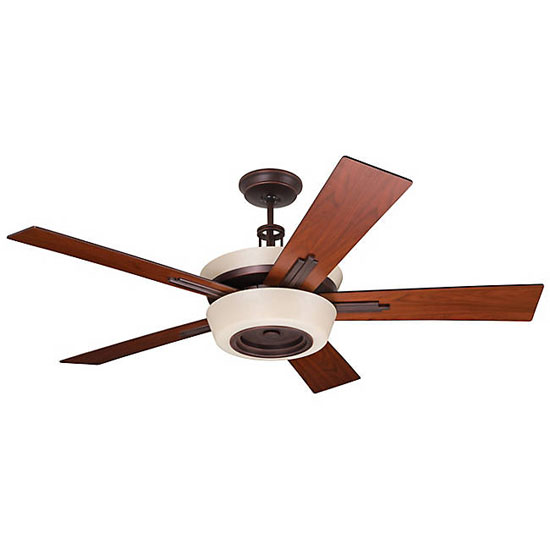 A hand made lamp constructed with our old cassette tape, the result is a unique light box to light up the room. By reusing those old cassette tapes, this lamp gives tribute to the old product that's been entertained us for years, 80's kids would know. This obsolete object has become a symbol of a generation, a symbol of music and fun. This box of lamp has been created by only tying the tapes firmly together and the lamp dims light in a soft, delicate way. Each product will be unique and exclusive.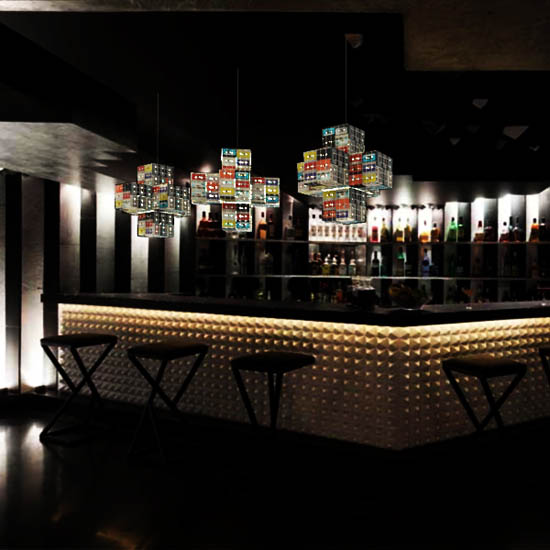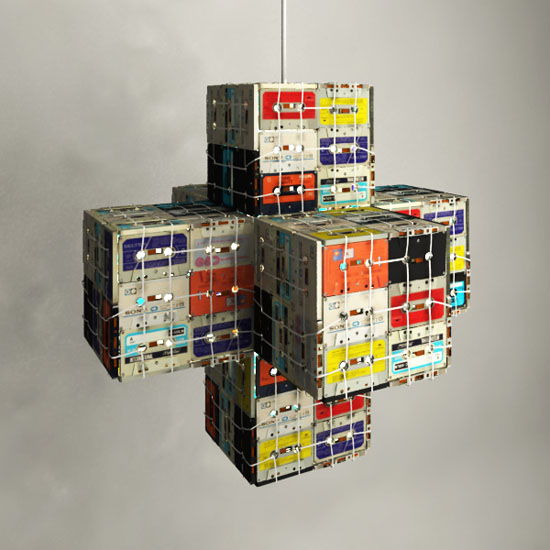 Buying new furniture pieces for our home can provide various benefits other than performing its functions and the Furinno 2-11180EX Simple Design End Table will not only perform its function as table but will also help you save the environment with its eco-friendly way of sourcing of materials. Materials used in this sleek two-piece side table are CARB compliant. Meaning the table conforms with the air pollution requirement set by CARB or California Air Resource Board.
CARB is a regulatory agency that takes control in air sanitation and automobile pollution. Their goal is to maintain and attain a healthy air quality to protect the public from exposure to toxic air. Other than being CARB compliant, the table also carries the Forest Stewardship Council or FSC certification.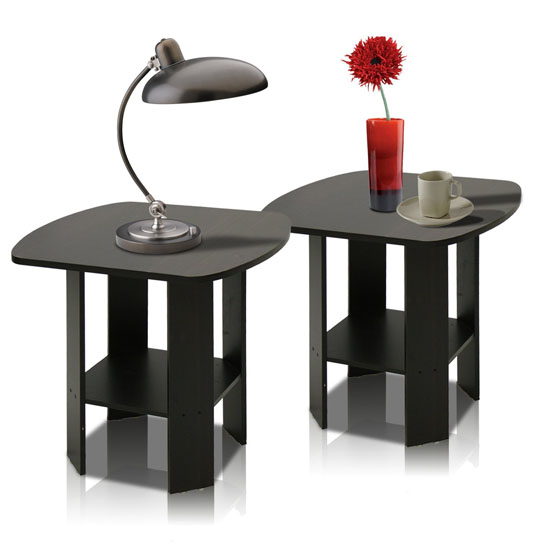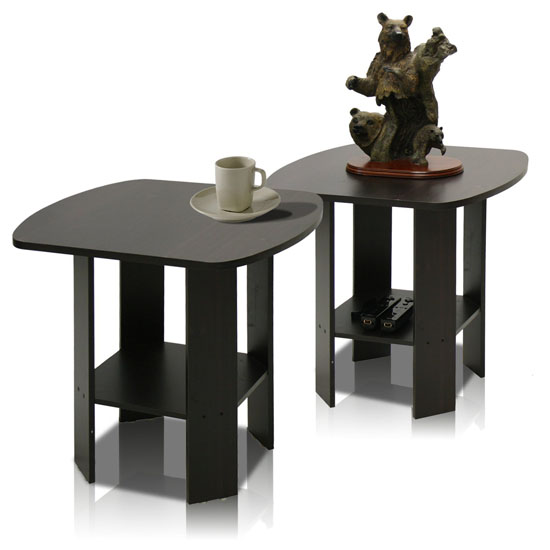 Our Recommended Partners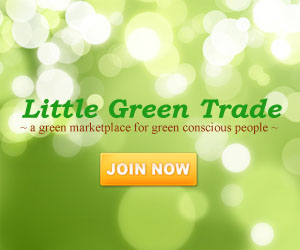 Advertise with us
Archives