A hand made lamp constructed with our old cassette tape, the result is a unique light box to light up the room. By reusing those old cassette tapes, this lamp gives tribute to the old product that's been entertained us for years, 80's kids would know. This obsolete object has become a symbol of a generation, a symbol of music and fun. This box of lamp has been created by only tying the tapes firmly together and the lamp dims light in a soft, delicate way. Each product will be unique and exclusive.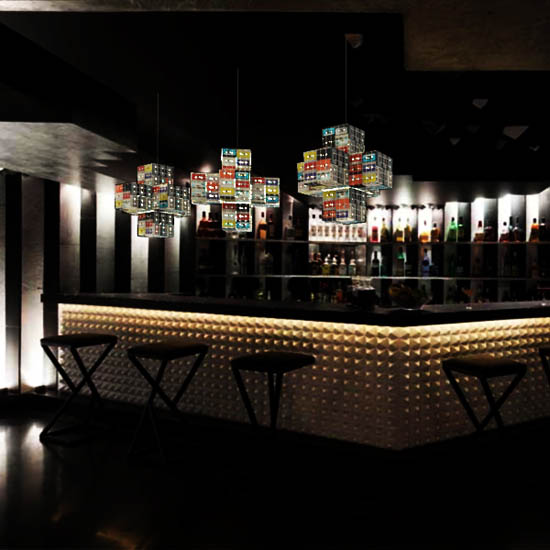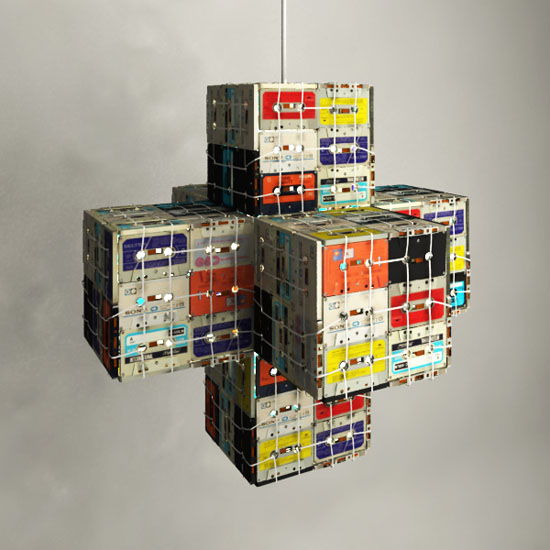 Buying new furniture pieces for our home can provide various benefits other than performing its functions and the Furinno 2-11180EX Simple Design End Table will not only perform its function as table but will also help you save the environment with its eco-friendly way of sourcing of materials. Materials used in this sleek two-piece side table are CARB compliant. Meaning the table conforms with the air pollution requirement set by CARB or California Air Resource Board.
CARB is a regulatory agency that takes control in air sanitation and automobile pollution. Their goal is to maintain and attain a healthy air quality to protect the public from exposure to toxic air. Other than being CARB compliant, the table also carries the Forest Stewardship Council or FSC certification.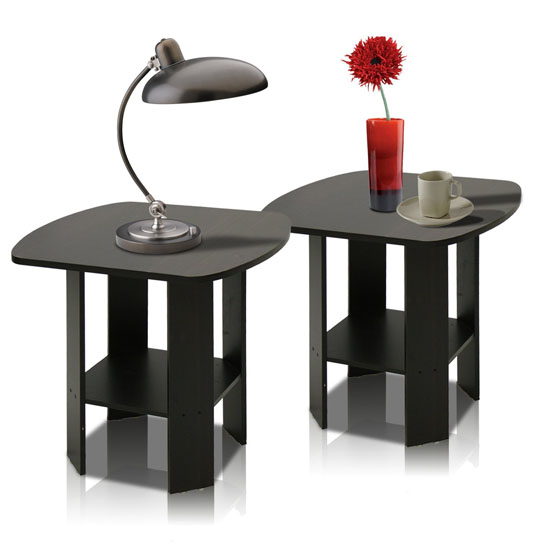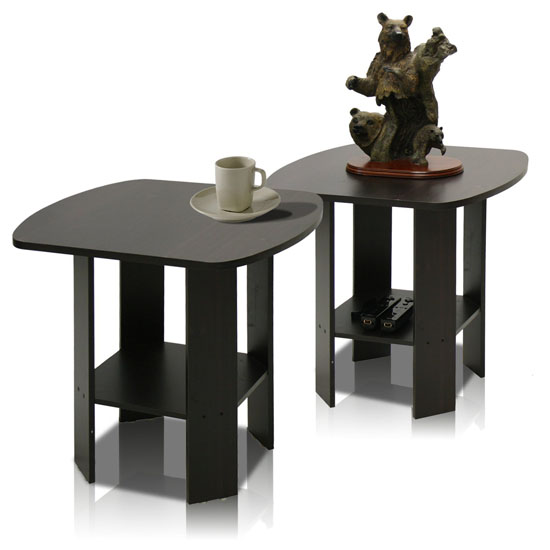 We can always give back to our beautiful nature even in our most easy, small and simple ways like patronizing products using sustainable resources like the eco-friendly waste basket from InThiSPACE. Called as InThiSPACE Modern Bamboo Waste Basket, this eco-friendly product is constructed from bamboo, a sustainable source of material. Featuring a modern design, this waste basket will only help you keep your room or place neat and clean while keeping the environment safe but will also add up to the beauty your home already has.
Other than being the perfect waste basket in your laundry area, office or bathroom, InThiSPACE Modern Bamboo Waste Basket can also works double as your plant container. If you want, you can also have this basket as your laundry basket and you will never have to worry about the unwanted odors your laundry could produce because the basket has the open slate breathable design that allows odors to escape freely.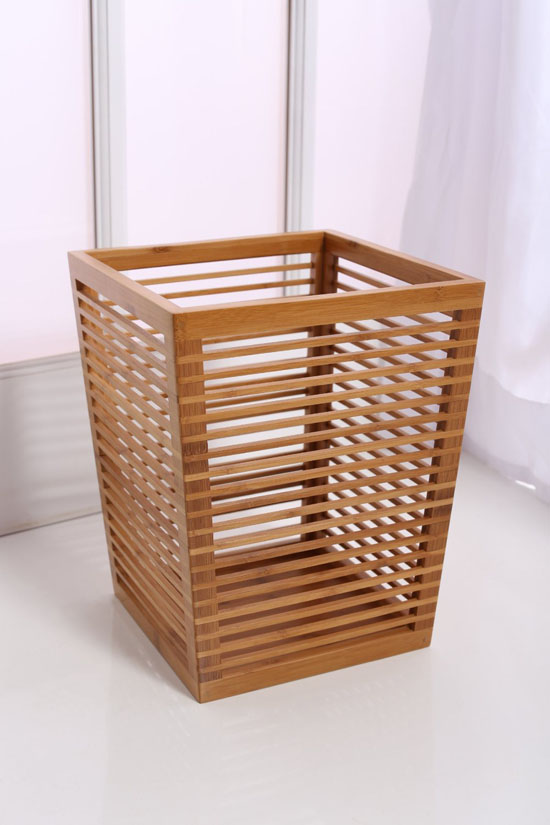 Tired of the almost monotonous and traditional look of the bamboo gazebo in his hometown, Cebu based designer and a bamboo advocate Bonn Tumanda has decided to redesign and modify this. He wanted it to be streamlined and minimal as possible yet still exudes a warm tropical feel. By replacing the corners with one sexy swoop, it dramatically transforms the typical Nipa hut into a contemporary must have garden piece. Perfect for beachfront gardens and poolside, an ultimate conversation piece and an inviting focal point on anybody's backyard.
Bamboo is considered to be the most sustainable material in the world. With the harvesting time of only three to five years, this grass was indeed the most sustainable alternative to wood. The designer being an advocate of the material himself, hopes that by this, he could capture the public's interest into examining bamboo's beauty and most importantly the environmental impact of this material.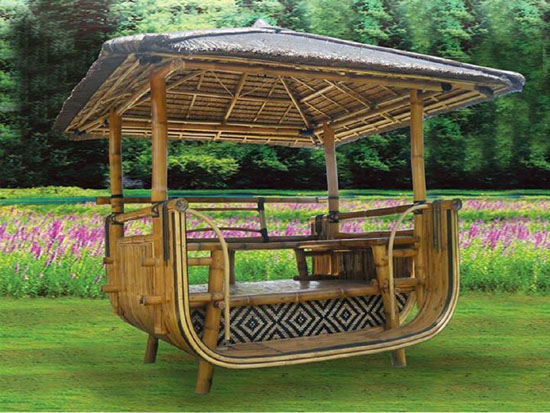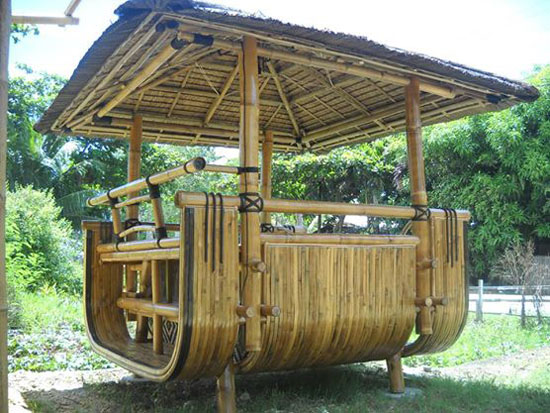 Sculptures are great addition to your garden or even inside your home especially if they are to perform its functions without harming the environment just like what Abstract Blue Metal Hand-crafted Indoor-outdoor Sculpture can do. This freestanding metal sculpture boasts an ability to provide elegance and sophistication to your garden and even to your living room, bedroom, dining room, bathroom and more. Created by Jon Allen Metal Art, this garden décor accent can be placed on your lawn, on your poolside, driveway, entry and the likes and surely, you guests will be delighted with how it accentuates your home.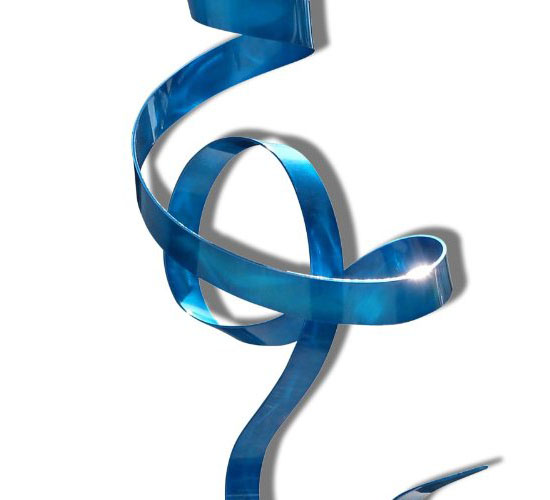 Ionizer as we all know will cost us some amount for the electricity it uses as it functions, but we can benefit the same without spending too much for electricity with the help this eco-friendly product that uses natural salt crystals from the Himalayas called WBM Himalayan Light Natural Air Purifying Salt Lamp.
Made in the USA, this earth friendly air purifying salt lamp is made from natural Himalayan salt crystals. Another thing you and your earth lover friends would love about this lamp is the process on how the salt crystals are collected. Natural salt crystals are hand mined in the Himalayan Mountains, thus they did no use any machineries and produces zero carbon dioxide that could harm the environment in mining the salt crystals to create this lamp.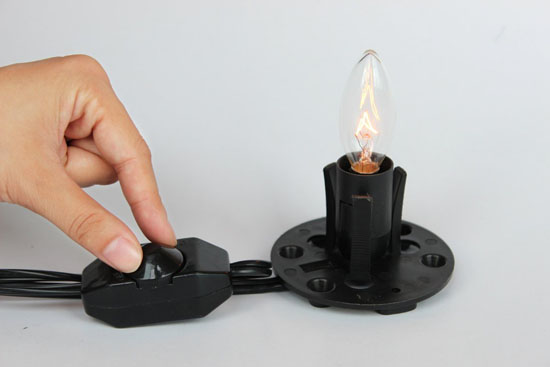 We all do some works at home, fully works at home or study on our comfortable desk and with the help of this eco-friendly new HikaruLED Innovative Touch LED Desk Lamp, working and studying becomes a lot easier with less guilt in using more energy. Making this lamp an eco-friendly one is the use of LED, where we all know lasts longer and consumes less electricity than the traditional fluorescent lamps that we use to love.
This LED desk lamp will not only help you save the environment but will obviously help save a lot on your monthly electricity bill. Other than the eco-friendly features, the lamp also comes with an innovative, modern and unique design that you will definitely love.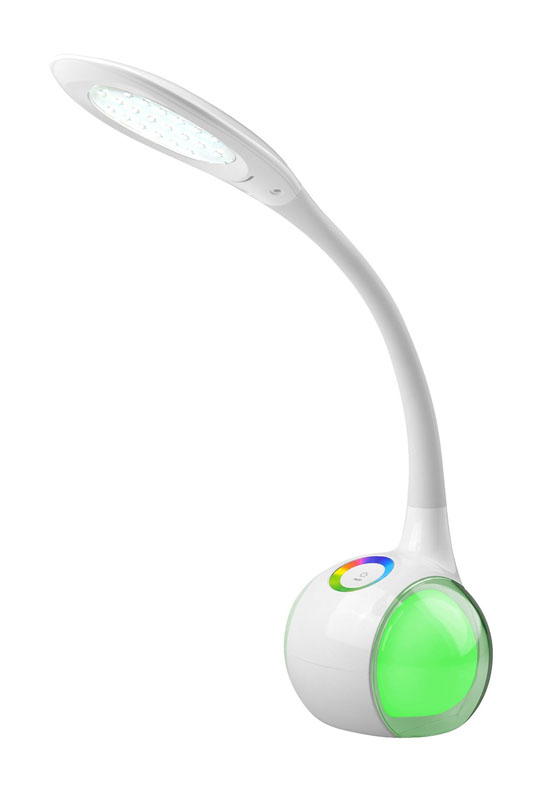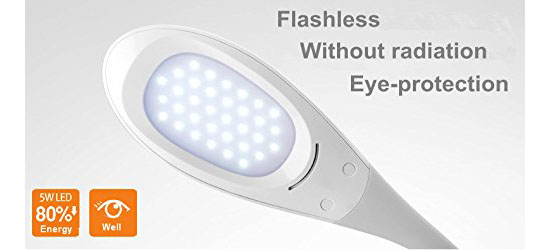 Need a gorgeous frame? Try Reclaimed Wood Chalkboard Frame. It's a beautiful frame handcrafted from reclaimed wood, perfect addition to any house especially when you are green conscious person. The material of this frame reminds you to the beauty of weathered wood of a beach cottage, not to mention each frame is unique due to weathering, knots, and coloring. Made in USA, this frame also comes with a handy chalkboard that you can use to write personalize message under the frame. It's a perfect frame to hold 4"x6" photo, it is completed with safe plexiglass as well. You can hang it horizontally or vertically, your choice.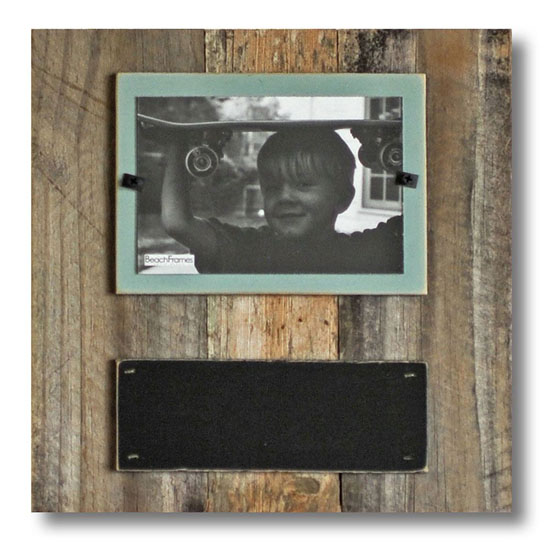 From : Bambeco [Buy It Here]
Greenhouse gardening is of utmost interest, for many gardeners who want to use less storage for more strong and quick growth of plants. However, it is to be kept in mind, that greenhouses have different shapes and sizes. Depending on your place of residence or your desire to place a greenhouse, adherence to the policies of surrounding areas has a great importance. Here are some cool tips to keep get you going with your awesome greenhouse.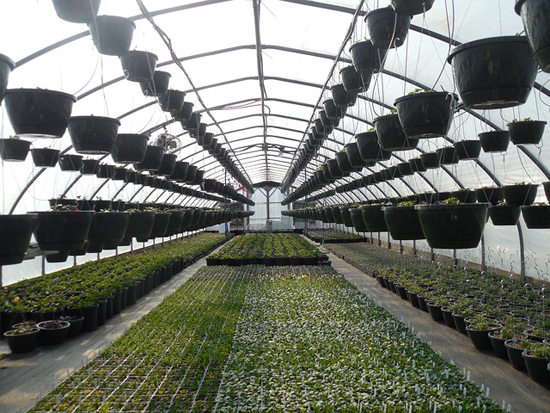 Choosing Type, Size and Price:
Depending on your accurate budget, your desired location where you want to place the greenhouse and the climatic conditions of that area, you can choose the type, size and price of your greenhouse. Bigger greenhouses are costlier than the small ones. Materials should be chosen according to the climatic conditions. For instance, Texas climate may not be the same as in California or North Carolina. Coastal areas have different temperatures as compared to mountainous areas.
Pikkpack is a revolutionary flat-packed footwear that you design and assemble yourself. A minimalist, yet high quality must have piece that promotes the use of less material. Sara Gulyas, the designer of Pikkpack, has over 10 years of experience in leather design. After experimenting with footwear for a long time, she wanted to create a shoe that would encourage its wearer's participation in the manufacturing process. Her inspiration came from a traditional Hungarian shoe called Bocskor, which was made from one piece of leather. This innovative footwear is a bridge between industrial design and authentic hand production.
You'll get the whole kit in a canvas bag that comprises two pairs of shoelaces, the leather upper and sole sewn together in a flat form, and the instruction manual on how to put the shoes together. There are two colours of leather and six different shoelace colours available. You can make your shoes truly personalised by choosing the colour combination that fits your style and personality the most. Once you received the selected kit, the only thing you have to do is to lose yourself for around an hour in an unusual activity and to become maker yourself. Assembling Pikkpack is a meditative and fun process, not to mention that you have a pair of snug loafers at the end.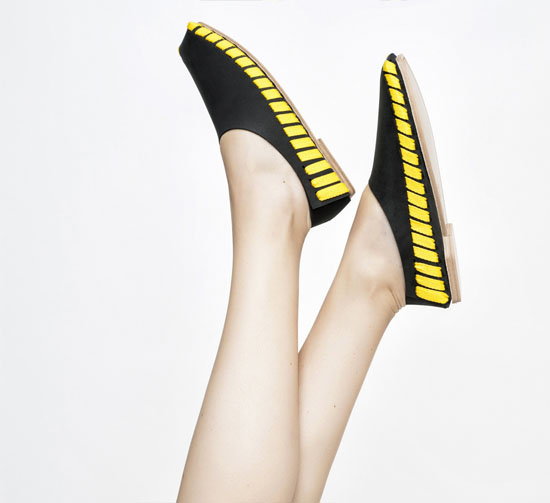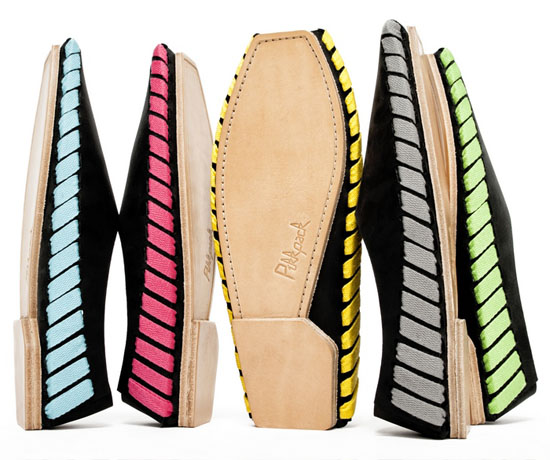 Our Recommended Partners
Advertise with us
Archives