Sculptures are great addition to your garden or even inside your home especially if they are to perform its functions without harming the environment just like what Abstract Blue Metal Hand-crafted Indoor-outdoor Sculpture can do. This freestanding metal sculpture boasts an ability to provide elegance and sophistication to your garden and even to your living room, bedroom, dining room, bathroom and more. Created by Jon Allen Metal Art, this garden décor accent can be placed on your lawn, on your poolside, driveway, entry and the likes and surely, you guests will be delighted with how it accentuates your home.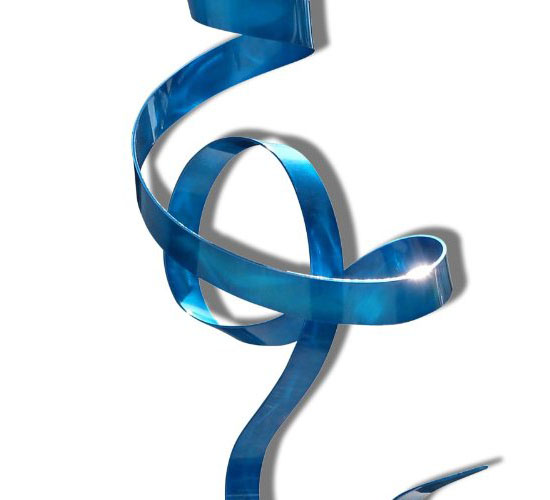 Ionizer as we all know will cost us some amount for the electricity it uses as it functions, but we can benefit the same without spending too much for electricity with the help this eco-friendly product that uses natural salt crystals from the Himalayas called WBM Himalayan Light Natural Air Purifying Salt Lamp.
Made in the USA, this earth friendly air purifying salt lamp is made from natural Himalayan salt crystals. Another thing you and your earth lover friends would love about this lamp is the process on how the salt crystals are collected. Natural salt crystals are hand mined in the Himalayan Mountains, thus they did no use any machineries and produces zero carbon dioxide that could harm the environment in mining the salt crystals to create this lamp.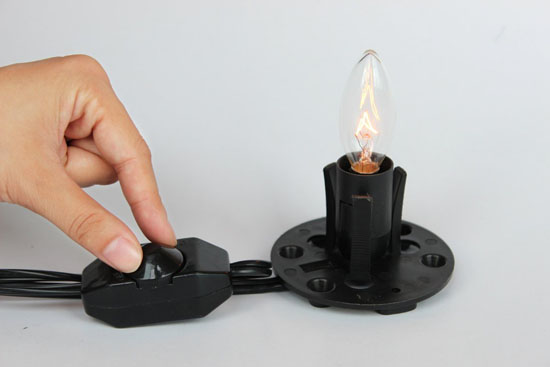 We all do some works at home, fully works at home or study on our comfortable desk and with the help of this eco-friendly new HikaruLED Innovative Touch LED Desk Lamp, working and studying becomes a lot easier with less guilt in using more energy. Making this lamp an eco-friendly one is the use of LED, where we all know lasts longer and consumes less electricity than the traditional fluorescent lamps that we use to love.
This LED desk lamp will not only help you save the environment but will obviously help save a lot on your monthly electricity bill. Other than the eco-friendly features, the lamp also comes with an innovative, modern and unique design that you will definitely love.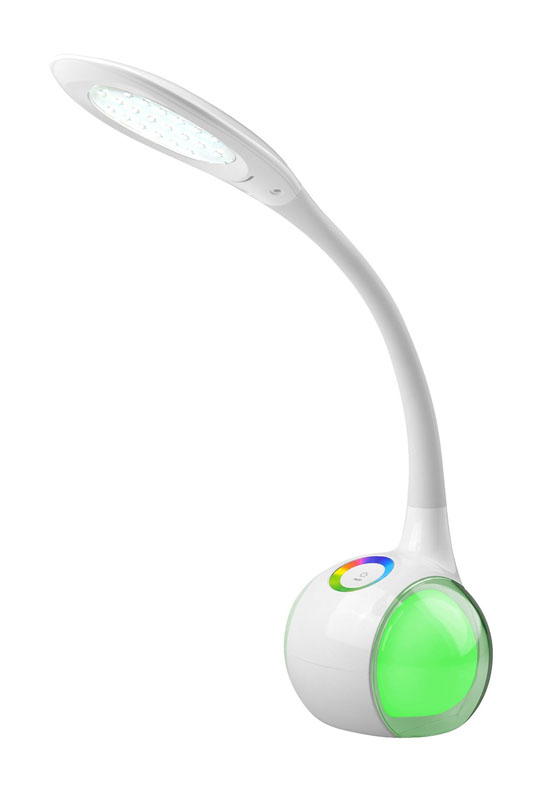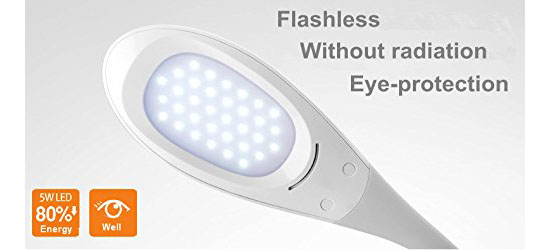 Need a gorgeous frame? Try Reclaimed Wood Chalkboard Frame. It's a beautiful frame handcrafted from reclaimed wood, perfect addition to any house especially when you are green conscious person. The material of this frame reminds you to the beauty of weathered wood of a beach cottage, not to mention each frame is unique due to weathering, knots, and coloring. Made in USA, this frame also comes with a handy chalkboard that you can use to write personalize message under the frame. It's a perfect frame to hold 4"x6" photo, it is completed with safe plexiglass as well. You can hang it horizontally or vertically, your choice.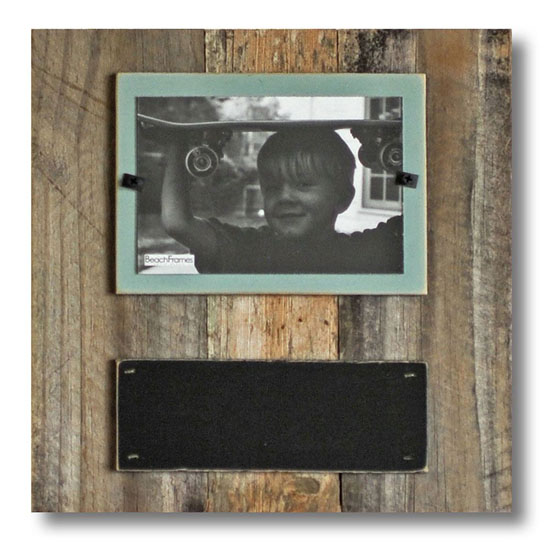 From : Bambeco [Buy It Here]
Greenhouse gardening is of utmost interest, for many gardeners who want to use less storage for more strong and quick growth of plants. However, it is to be kept in mind, that greenhouses have different shapes and sizes. Depending on your place of residence or your desire to place a greenhouse, adherence to the policies of surrounding areas has a great importance. Here are some cool tips to keep get you going with your awesome greenhouse.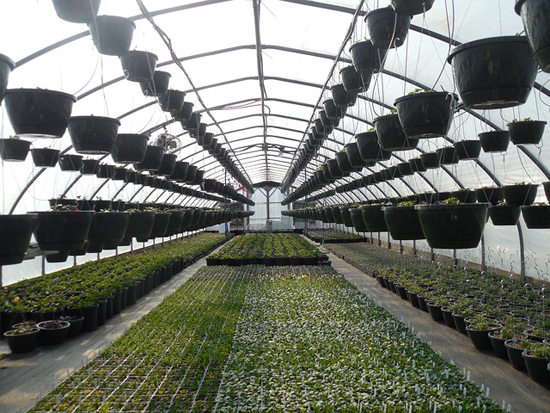 Choosing Type, Size and Price:
Depending on your accurate budget, your desired location where you want to place the greenhouse and the climatic conditions of that area, you can choose the type, size and price of your greenhouse. Bigger greenhouses are costlier than the small ones. Materials should be chosen according to the climatic conditions. For instance, Texas climate may not be the same as in California or North Carolina. Coastal areas have different temperatures as compared to mountainous areas.
Pikkpack is a revolutionary flat-packed footwear that you design and assemble yourself. A minimalist, yet high quality must have piece that promotes the use of less material. Sara Gulyas, the designer of Pikkpack, has over 10 years of experience in leather design. After experimenting with footwear for a long time, she wanted to create a shoe that would encourage its wearer's participation in the manufacturing process. Her inspiration came from a traditional Hungarian shoe called Bocskor, which was made from one piece of leather. This innovative footwear is a bridge between industrial design and authentic hand production.
You'll get the whole kit in a canvas bag that comprises two pairs of shoelaces, the leather upper and sole sewn together in a flat form, and the instruction manual on how to put the shoes together. There are two colours of leather and six different shoelace colours available. You can make your shoes truly personalised by choosing the colour combination that fits your style and personality the most. Once you received the selected kit, the only thing you have to do is to lose yourself for around an hour in an unusual activity and to become maker yourself. Assembling Pikkpack is a meditative and fun process, not to mention that you have a pair of snug loafers at the end.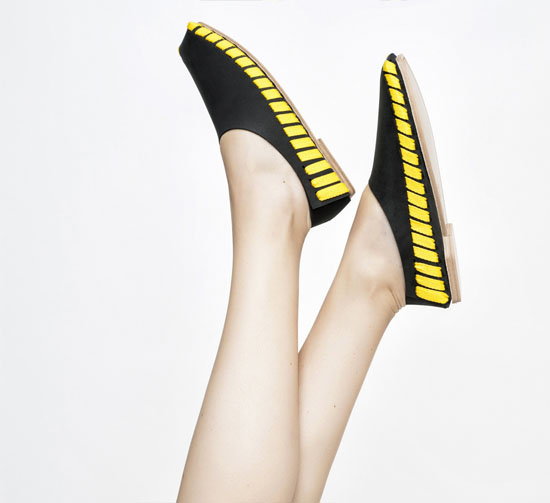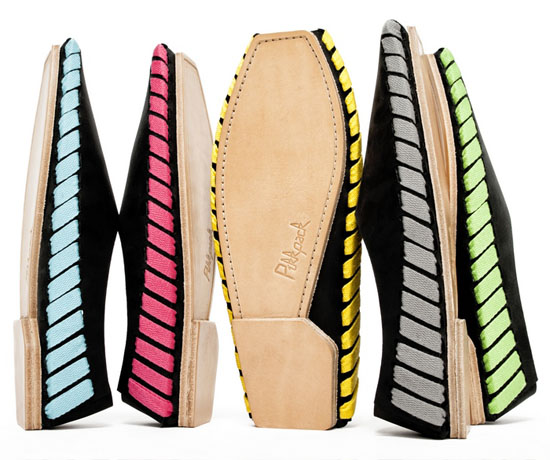 If you are looking for contemporary aluminum plant pots, we have a great offer for you: Hip Haven Mini Retro Bullet Planter. Aluminum keeps the pot strong and also helps the manufacturers to add customized color effects, which can't be applied easily on ordinary plant pots. It's the mini version of the popular Retro Bullet, this pot is available in four colors, namely, Olive, Orange, Turquoise and White.
Nowadays, people are looking for modern designs for interior decoration. Keeping plants inside or outside your home is always delightful, in sense of beauty and a healthier ecosystem. In order to not to make places messy, people are choosing water proof materials based plant pots inside and outside their homes. This pot features a retro bullet design, based on an existing design of 20th century, merged with modern styling, to add perfect modern look to the product.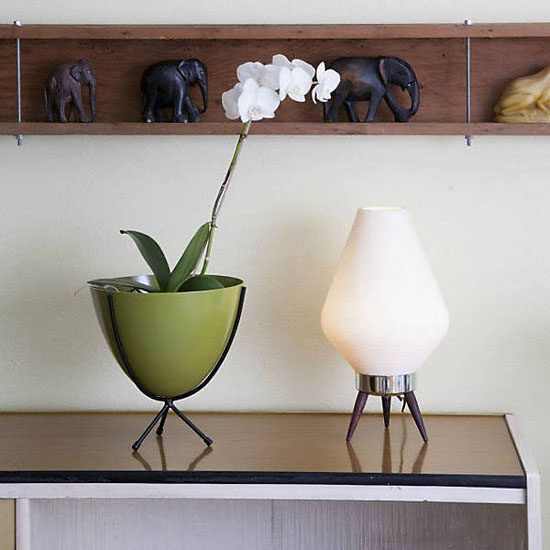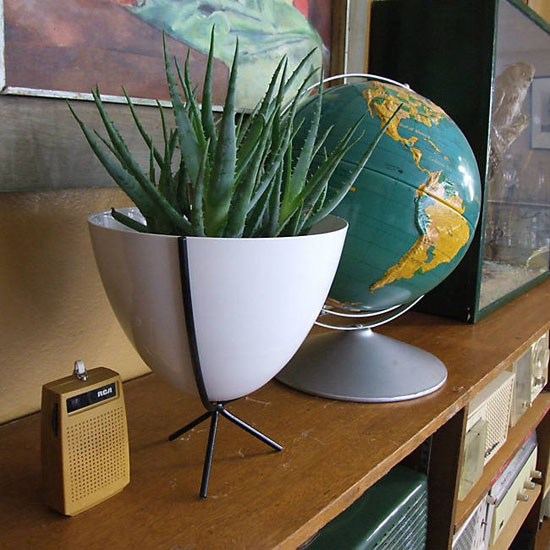 Green Penthouse project has been designed as part of New Vision of the Loft design competition, organized by Fakro in cooperation with the international magazine for architects A10. This green project provides a new solution for a limited living space, especially in the middle of urban environment. It takes advantage of forgotten roofs which can be re-adapted to create a comfortable living space. This design proposal uses tilted windows to form a perfect circle, providing a 360-degree view upon the city. These windows are connected by a gently curved green roof. This roof is not just function as protection, it also absorbs rainwater, giving insulation for the apartment as well as reducing overall urban air temperature, it can be a great habitat for wild birds in the city.
This penthouse is composed of pre-fabricated concrete slab, waterproofing membrane, drainage layer, growing medium, living plants, and smart self-irrigation system. Inside, there's enough space for 3 different areas: relax, eat, and sleep. There are diving walls that can be used to separate the room such as storage, restroom, kitchen, or shafts. Dwellers can access this penthouse using the extension of the core from pre-existing building.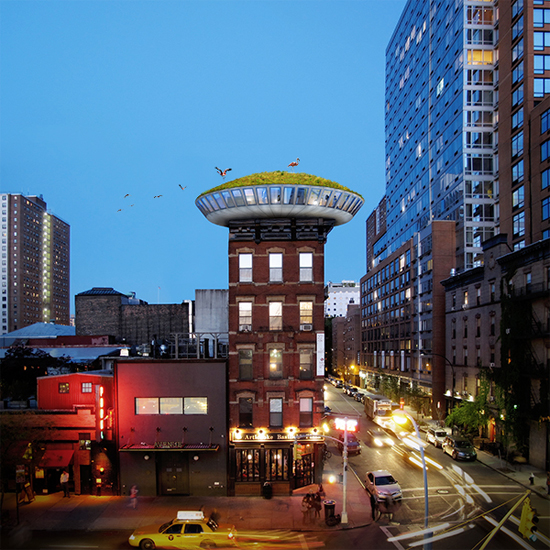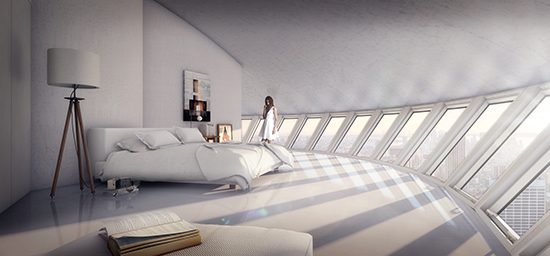 Designed by Jude D'Souza, Walkabike is a concept bicycle for urban commuter. It's lightweight, foldable bike that simulates natural motion of human foot when walking, thanks to an elliptical motion of the main crank. Just like an elliptical bike, it offers a form of mobility which is natural to us and it doesn't require specialized clothing.
Walkabike features an instant start as it takes advantage of the weight of its rider to case the main crank to slide. The elliptical motion powers larger rear wheel of this bike through an internal gear drive. This mechanism allows for easy and simple service.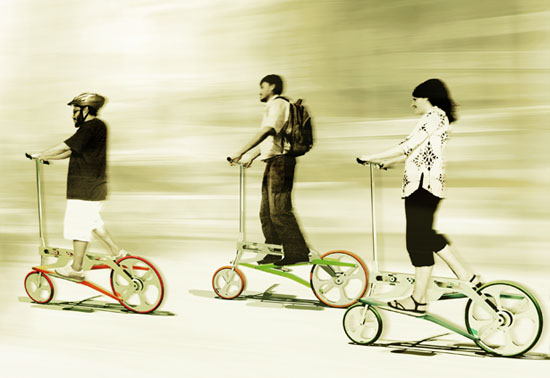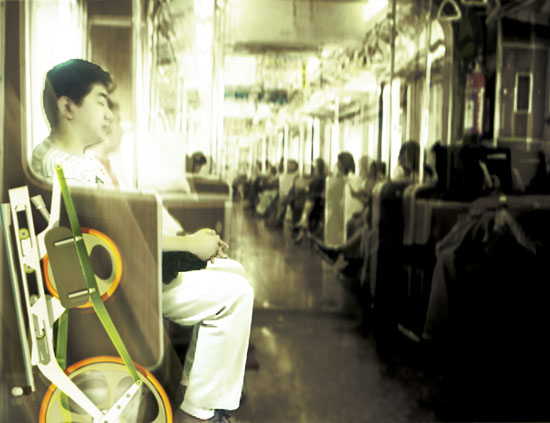 With various eco-friendly inventions and new designs like the Miracle-Gro AeroGarden 3-Pod Indoor Garden with Gourmet Herb Seed Kit, it is now easy to live with care to the environment, as these products are designed to meet today's need for classy and modern design but functions with some traditional touch that keeps the environment clean and safe. Many of those environment lovers love to grow their own herbs and spices or even foods and vegetables at home. However, with the limited space available for those living in huge and crowded cities, growing their own plants can be a hard thing to achieve.
The AeroGarden Indoor Garden is a revolutionary indoor garden that will allow you to grow your own food at the comfort of your home all year round. Another problem most city gardeners encountered is the lack of soil available in their place. Good thing, this indoor garden required to soil and it is NASA tested. It can grow plants through it soil-free growing technology and it grows plants five times faster than those plants planted in soil.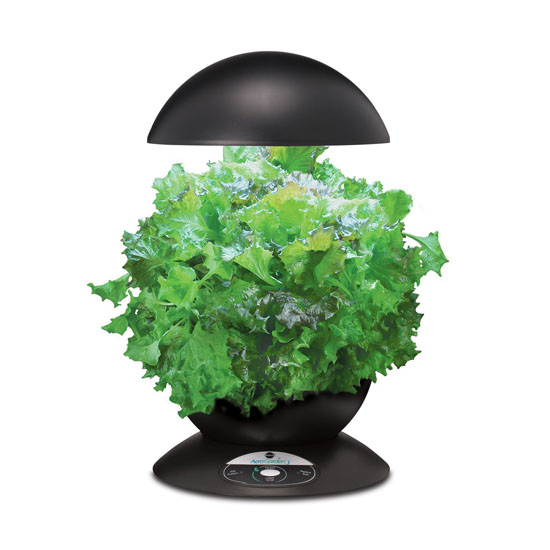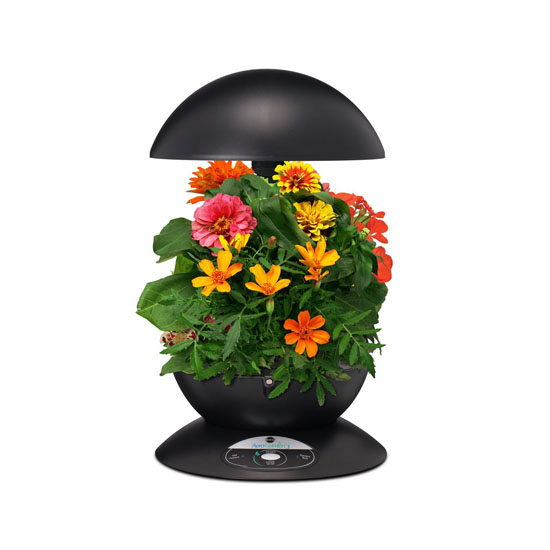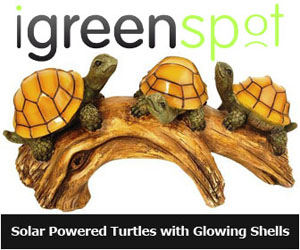 Our Recommended Partners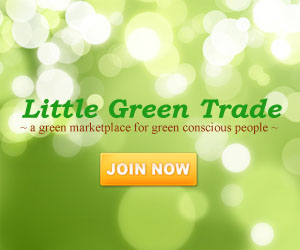 Advertise with us
Archives