This natural gift set is perfect for anyone who needs to relax. Handmade with natural ingredients, Be Calm Lavender Gift Set would be a nice stress relief for a friend or loved one who needs to de-stress, or maybe yourself. This eco-friendly gift offers spa-style treatments where each set consists of Be Calm Bath Salts (12oz), Be Calm Mist (2oz), and Be Calm Aromatherapy Roll On Perfume. This combination promotes restful sleep, rejuvenate our body and soul, making you feel calm and relax. We need to remind you though, please don't use essential oils directly onto your skin without diluting them first, this beauty product is not intended to treat or cure any disease. [CLICK HERE to get more information about this gift set]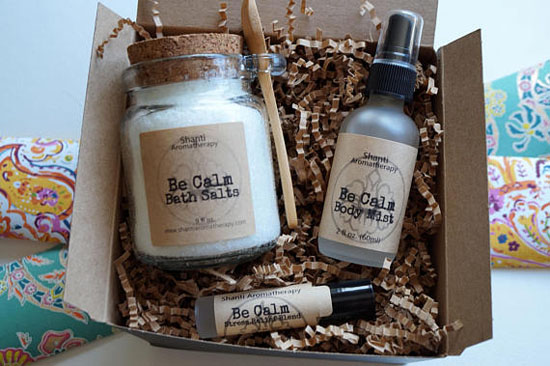 Made of salvaged mango wood, this cookbook and tablet stand features unique texture and color. Each design of this salvaged wood cookbook and tablet stand blends reclaimed mango wood with antique brass accents, making it stunning and one of a kind. Made by artisans in rural India, this piece would decorate your kitchen with rustic, beautiful stand. You can easily adjust it to your desired angle, it even has a little space for charging cords.
When you are done with the stand, simply collapse it flat for easy storage. Each product is handmade, it would be a nice housewarming gift for green conscious home owners. Since it's handmade from natural material, each stand is unique and vary. [CLICK HERE to get more details about this Salvaged Wood Cookbook and Tablet Stand]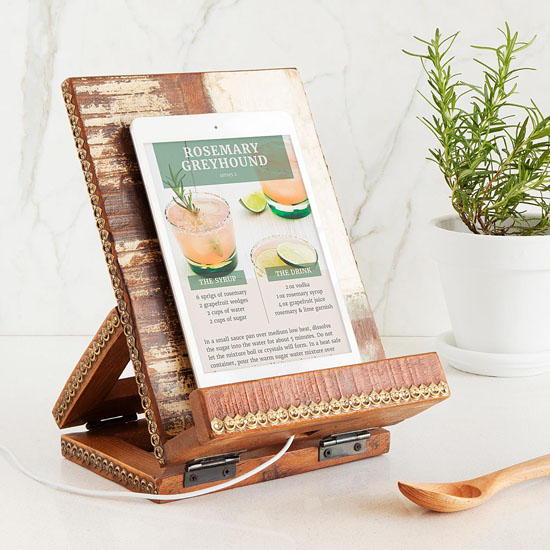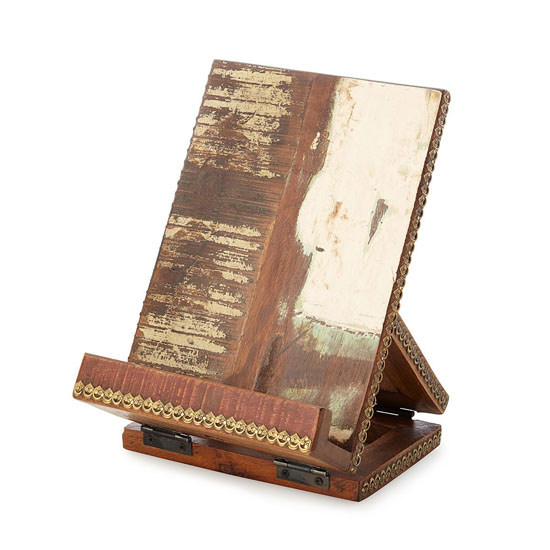 Take a look at this gorgeous horizontal fir branch framed pin board from Viva Terra, it would look cool to show off your holiday, family, or friends photos. Each product is handcrafted in China, the material is all natural sustainably harvested fir branches. Display this frame on the entrance hall, or you can hang it above a fireplace, it would look perfect as a conversation starter. It looks like a unique memo board with its 12 clips to hold just about anything, yes, not just photos. You can choose to clip mails, photos, postcards, or notes in eco style. Since the material is natural fir wood, you can expect that each piece has unique color and shape. [CLICK HERE to get more details about framed pin board]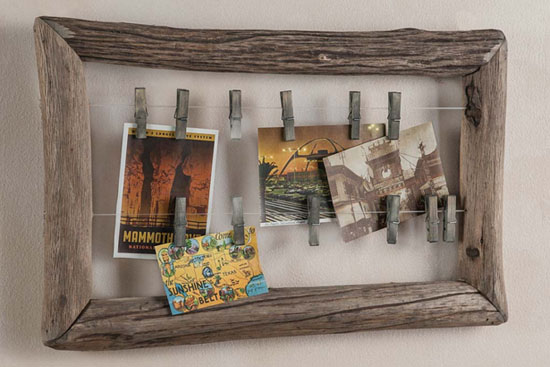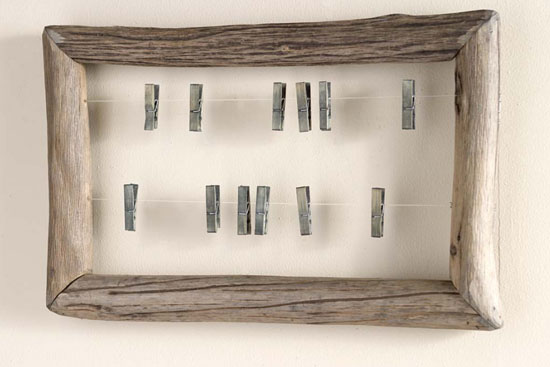 Grey Griffiths Architects has transformed waste materials into nice modern, small cabin, Potting Shed. The brief was to design multi-use garden studio for a keen gardener and a ceramicist. It's a nice project that demonstrates to anyone how inventive architecture and resourcefulness can result to highly functional design especially to those with a tight budget. This little shed uses salvaged materials to fit the ethos of a maker's studio, it also stretches the possibilities of a modest budget.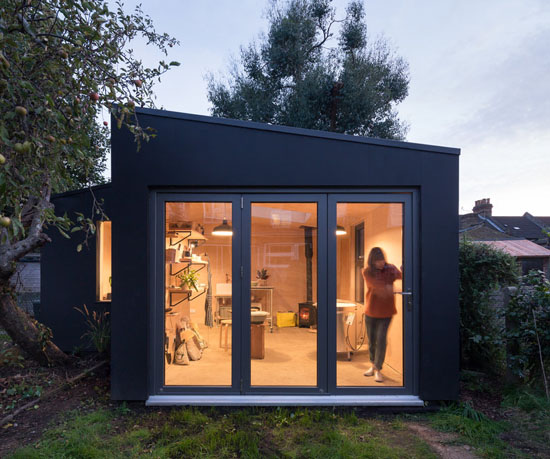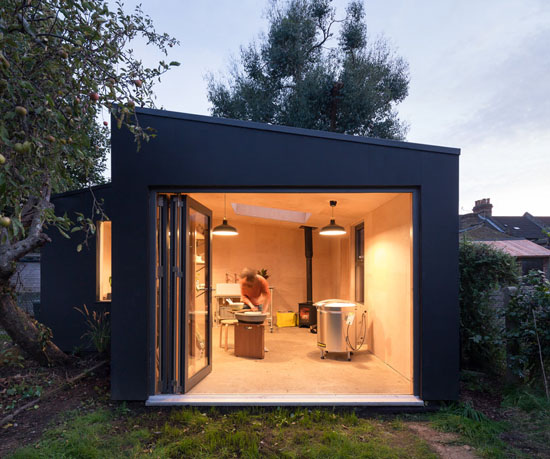 Jenga Ocean project started in 2015 when Robert Grebler, founder of Jenga, approached Bureo during Ocean Film Festival to team up to create Bureo's recycled materials into this one of world's most known board games. It's a good way to keep our ocean's clean where each game can help to prevent more than 1kg of discarded fishing nets from polluting our ocean.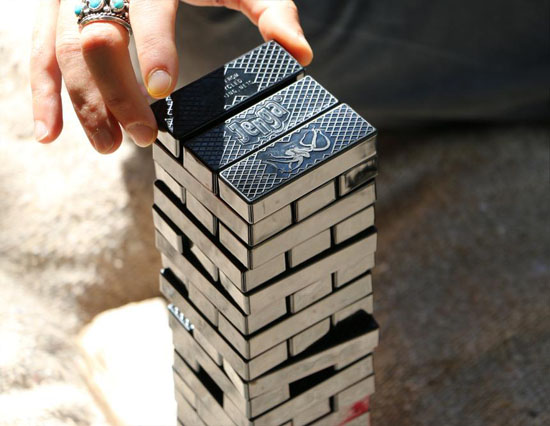 Arktura in collaboration with Formation Association and Terremoto has created Flora Gato, an eco-friendly cat shelter. It's a project created as part of Architects for Animals 2017 Giving Shelter event, a non profit organization that operates free spay/neuter clinic in LA for homeless stray and feral cats.
Flora Gato is a unique cat shelter that uses sustainable sourced and fully recycled Soft Sound acoustical material that houses Spanish moss and Korean grass. The combination of natural and synthetic design provides thermal mass, shade, and durability.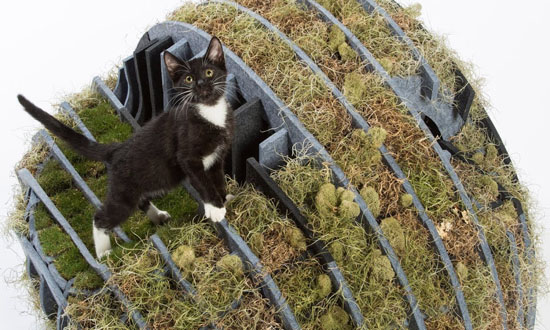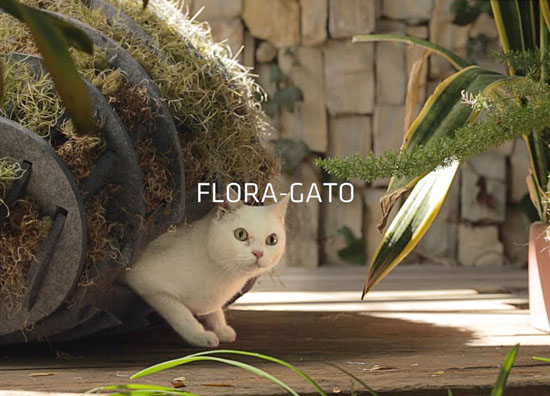 Light up your house with these beautiful crackled glass LED gazing globes, with just a click on the remote, these globes would give you homey warmth of vintage mercury glass. A set of two globes can be placed just about anywhere, your mantle, your floral arrangements or a small table where you want to add magical illumination. These beautiful LED bulbs are safe when you use it with dried arrangement and greenery.
This set is a battery-powered lights, therefore, no outlet needed, you can place it anywhere you want. Each set consists of 6-inch globe and 8-inch globe, each unit requires three AA batteries which need to be purchased separately. [CLICK HERE to get more details about this beautiful Crackled Glass LED Gazing Globes]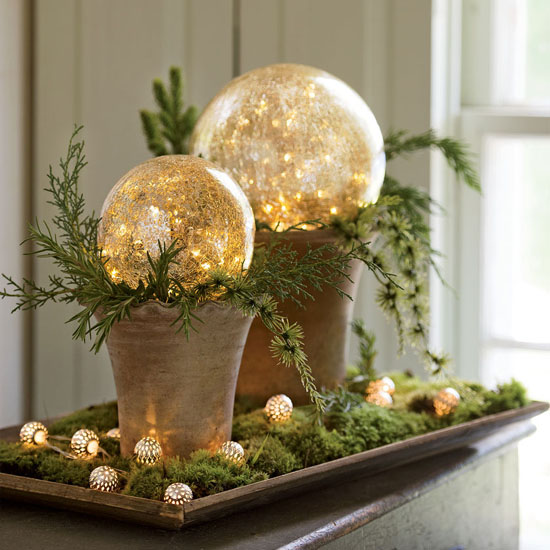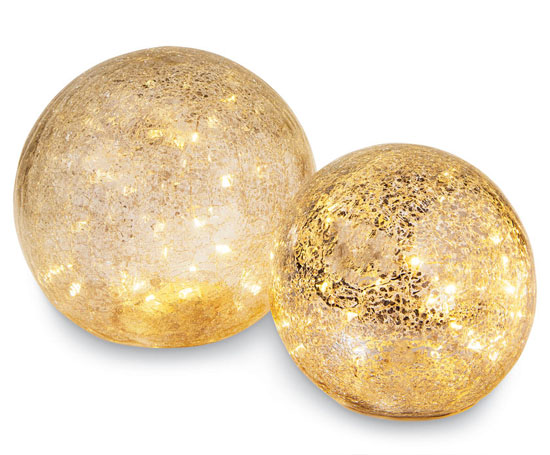 Teaming up with Otter Surfboards in Porthtowan, UK, Martin Spurway has designed and developed his own wooden surfboard sourced from sustainable woodlands. The development process is based on mix traditional surfboard construction techniques and combined with a modern design aesthetic. Once the surfboard is done, then it is finished and glassed at Diplock Phoenix.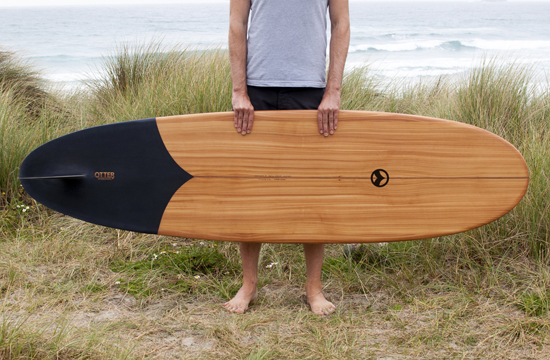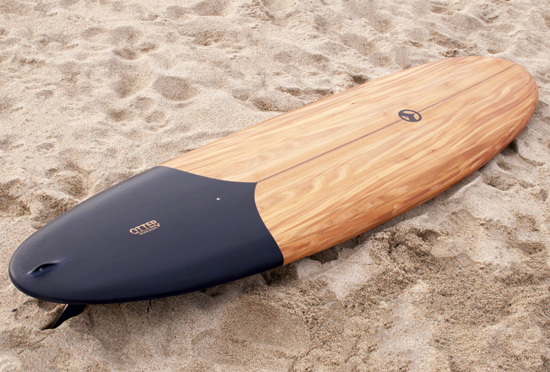 Dear travelers, most often than not, the most beautiful places are those in remote areas, untouched by humans. Scrubba Wash and Dry Kit would be a nice companion to provide you with everything you need for clean and dry clothes, it's perfect for camping, road tripping, and just about anything, all you need is water and detergent.
Scrubba can be said an ultra portable washing machine, save your money on laundry, you can do it for free, wherever and whenever you want. This special bag can give your dirty clothes a thorough cleaning. Simply fill Scrubba with water, cleaning liquid, and your dirty clothes up until 20-40% volume. Then you can roll down top for at least 4 to 5 times and clip ends, just like you do with a dry bag. Open and squeeze the valve to expel air from Scrubba to deflate it. Now, press down and rub those clothes against Scrubba Wash Bag's unique internal washboard for about 30 seconds or 30 minutes for a machine quality wash, but for delicate clothes, you need to press and rub gently. Once it's done, unclip and unroll Scrubba's seal to pour out water, you can rinse your clothes again with fresh water inside this wash bag or just under a running tap. Voila … then hang dry your clothes. [CLICK HERE to get further details about Scrubba Wash and Dry Kit]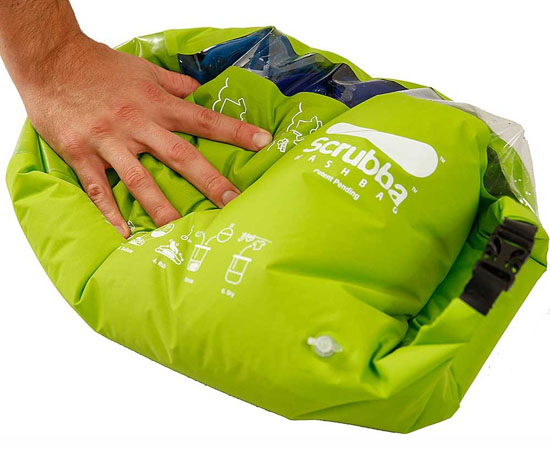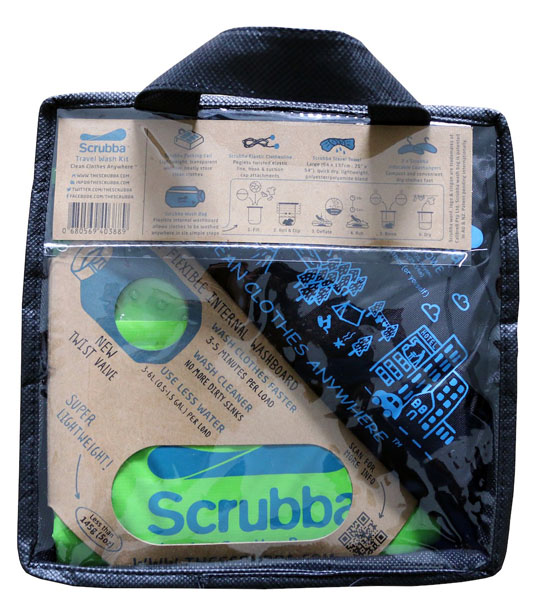 DROP BY DROP is Pratik Ghosh's final year project at the Royal College of Art and Imperial College London. This project wants to remind us not to take water for granted, why can't we learn from history where ancient civilizations could prosper and perish through overusing and exploitation of water. DROP BY DROP is a plant based water filtration system, inspired by the lives and struggles of people in the forests of Central India to get access to water and beliefs around it. The second inspiration came from Biotic Pump theory by Anastassia Makarieva and Victor Gorshkov from the Petersburg Nuclear Physics Institute in Russia.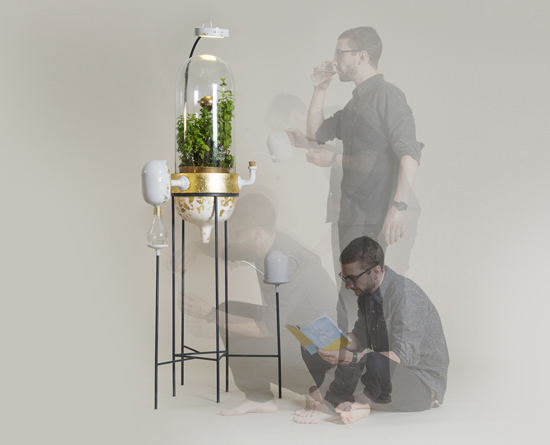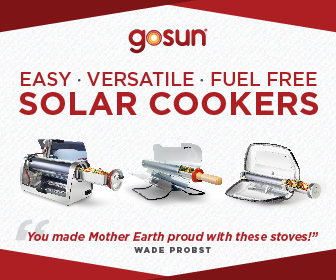 Our Recommended Partners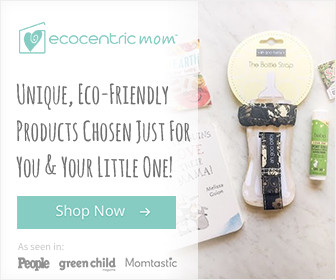 Advertise with us
Archives
Recent Topics Searched