With the use of eco2 recycled cotton, recycled soft drink bottles, or PET bottles, the Bella Bed form manufacturer Bella Creature Comforts is definitely a good bed for your pets. The recycled cotton fiber outside and the PET in the inner part will surely provide the warmth that your pet is needing. This eco friendly bed is shaped to to fit your pet's body giving the most comfortable sleep that they need. Show your pets that you love them by having this cozy and stylish coil shaped Bella Beds. Available in colors brown and blue, the Bella Bed has small, medium, large, and double XL sizes with prices starting at only $79.99. [Click here for more details about Bella Pet Beds]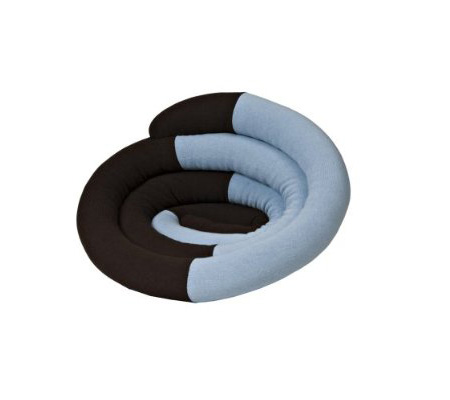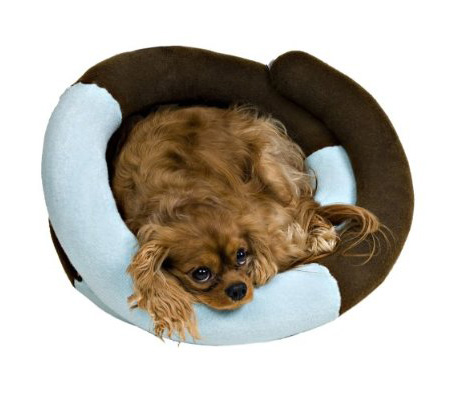 We were amazed hearing this recyclable USB drive available in the market today. The EarthDrive is a flash memory drive that allows each users the ability to maximize their ability to recycle and help save the earth. The physical appearance of the EarthDrive is very fashionable and attractive. In addition to that, the product is easy to use. The EarthDrive has a unique and exclusive ATP feature and is a waterproof, dustproof, shockproof and ESD (electro-static-discharge) proof. Using the EarthDrive makes you an eco-friendly, fashionable and tech gadget enthusiast at the same time. We cannot wait to own one of the EarthDrive available in the market.
Source : EarthDrive
Discover the smallest solar powered car ever created. The mini solar racers has a solar panel that is responsible of collecting sunrays and transform it into electricity that turns the car's motor and wheels on. The car is not advisable for children below three years old because of its small parts. The concept of the mini solar racer car is nice; however, I do not find it attractive enough as a toy for my kids. I consider it a toy for the big boys. But Still, it is nice to hear that manufacturers are now getting more concern to our environment.
via Core77
Another concept of an eco friendly car is now about to hit the road. Some thinks it would be impossible to come into reality however many are excited to see it coming. Aside from in futuristic evolution of design, the Peugeot Shoo also has a solar roof to collect sun rays converting it into a useful energy for the car's use making it an eco-friendly one. With the features mentioned above, who would ever want to ignore it once starting to hit the road? The look alone is hard to ignore, what more if people will know that it is a zero-emission car.
Nature lovers such as the mountain climbers, hikers and more normally use tents. They use tents not only for their temporary shelter but also they used it as mats, bags, covers and even coats. However, none of them is using a tent made of recycled materials. This is what the manufacturers Nemo and Big Agnes are introducing in the spring of 2009. With Nemo, they will introduce their 2-person OZ – a three-season tent made of recycled materials and is freestanding. On the other hand, The Salt Creek from Big Agnes is another two and three person tent made from recycled materials.
via Keetsa
I am so happy to hear with the new passed bill aiming for the safety of little ones. The safe toy bill requires toy manufacturers to eliminate LED contents in toys for kids below 12 years old. With this bill, I will now be confident enough to buy any toys for my toddlers. There will be no more worries about them eating or biting on their toys when playing. I just hope that all of the toy manufacturers will be responsible enough to comply with this bill for the safety of my and our kids. Thanks to this bill, because millions of kids all over are now safe. [Click here for more details about Alligator Pull Toy]
Energy will never be a problem anymore with the new Sun Table. Place the sun table outside during the day to have it charged, and use it during the night. Perfect for your laptops, cellphones, lights, radios, water purifiers and more. You do not have to worry about the table in different weather condition because, it s designed for weather-resistant and ease of use, and all the electronics are designed for outdoor use. The table is designed for sustainability. Aside from that, it is also is a non-polluting source of energy and can be disassembled for recycling. A charged battery of the table is capable to power a laptop of more than four hours.
It's a big investment of change for IKEA, when they announced their plan of investing $77 million for their GreenTech energy fund for their goal of producing solar panels, efficiency meters, and energy efficient lightning. IKEA may spend a large amount of money however; the contribution they can bring to the society is priceless. They bring a permanent solution to our nature's problem in gas emission. Its so overwhelming to hear that mostly of the people today are very much aware of the situation that we are currently experiencing and almost all of us are now cooperating in fighting it. Let us all support projects as what IKEA had.
As far as big-box retailers go, it's hard to dispute the sphere of influence that IKEA casts over the world market. Striking a golden balance between quality and affordability has allowed the furniture giant to build an extensive network of 270 stores in 35 countries, attracting half a billion customers every year. IKEA's recent investment is exciting because it stands to mobilize these massive distribution channels towards the proliferation of green technology.
IKEA's GreenTech fund was established eight months ago and is looking to invest in up to ten startups over the next five years. These investments will focus in five key areas: solar panels, alternative light sources, product materials, energy efficiency, and water saving and purification. IKEA hopes to bring its first wave of green tech products to market within three to four years.
via CleanTechGroup and Inhabitat
Discover the super cute packaging that can be use to pack your gifts to your love ones and friends. It can carry small items like a necktie, scarf or hankies. The Gen-u-ine is made of wood, polished to make it more presentable. Its sleek design adds the beauty of every gift. Do not consider gift packages as just a simple packaging material, however consider it as the most important part of the gift, for it is the front liner and will be the first part to be seen. From this time on, present your gift with art and beauty using the gen-U-ine new and cozy packaging.
China has been known to have a polluted air for many years now. However, their courage of building an eco-friendly Olympic village will definitely change the image of China as the main contributor to our green house gases. They have used various eco friendly materials and processes to run the Olympic village. One sample of it is the hot water used by the athletes are all solar powered. Buildings are also using earth friendly materials like ethylene tetrafluoroethylene or the ETFE, and some green tech such as the solar heating, solar hot water, and the solar thermoelectric cogeneration. I am sure, through this sep made by China, there will be a big chance for them to be the most eco friendly country.
1. Beijing National Stadium – Bird's Nest
Home of both the Opening and Closing Ceremonies, this stadium will also feature the track and field and soccer events. With roughly 11,000 in temporary seating arrangements for the Olympics, it will have 80,000 permanent seats. Dubbed the Bird's Nest, the structure takes on the appearance of a nest as interwoven structural elements of the facade camouflage the structure underneath. Beijing National Stadium was designed by a consortium of Herzog & de Meuron Architekten AG, Arup Sports, and China Architectural Design and Research Group. The Bird's Nest is supposed to gather roughly 70% of the water needed to run the facility.
2. Beijing National Aquatics Center
Also known as Water Cube, the National Aquatics Center was designed to resemble a cube of water, or bubbles. The bubbles are made of a transparent plastic called ethylene tetrafluoroethylene (or ETFE) which is filled with air and attached to a steel frame surrounding the edge of the bubble. The Water Cube is expected to be 30% more energy efficient than a standard building of similar size. The building takes on different colors from LED lights, which are super efficient. Water Cube was designed by Arup, PTW, and China State Construction and Engineering Corporations.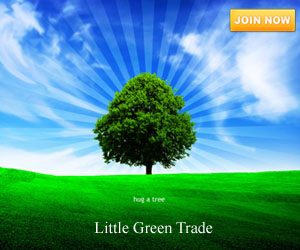 Our Recommended Partners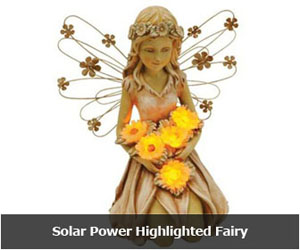 Advertise with us
Archives
Social Networks