It is amazing to hear that a product that will allow to charge up your laptop even when in use. And not just that, because the battery life of your laptop will be extended up to 6-10 hours. The product that made all these wonderful things possible is the apple juicz. Perfect for your Macbook, nacbook pro, and macbook air, the juicz has the capacity to give a total of 12 to 16 battery life. If your stock macbook air recharges for four hours with the use of an AC wall adapter, the juicz will only do it for three hours. The juicz has solar panels that will collect energy from the sun.
[ProductPage] via AlternativeConsumer
The IQ from Toyota is obviously a small yet elegant four-seater car that will soon be on our busy street daily. Originated in Japan, the Toyota IQ has J-Factor influences at it. Because of that factor, Toyota is being manufactured with modern, attractive, and globally appealing appearance. The Toyota IQ is small however its spacious for the comfort of its passengers. Toyota IQ's 50/50 split rear seats give its user more luggage capacity by separately folding it. The rich chocolate-plum color interior finish made the IQ more desirable to own, especially to those families with little angels who usually mesh out inside the car.
It's nice to know that even the computer peripherals are now becoming earth friendly. Just like what Fabrik has created. He had designed Fabrik's Simple Tech Turbo. It is a hard drive designed with rippled side to disperse heat and will eventually terminate the need of a fan. Fabrik's simple tech turbo is made from a recycled aluminum and bamboo. This hard drive will surely be a hit in the market, since most of our fellowmen are already earth conscious nowadays. I would love to own one once available in our market. This will save energy and will save the earth.
Water is the most important thing in our daily lives. This is what we use to rehydrate and sanitize our self. Today, it seems like we do ran out of water already. Many areas all over the world are experiencing water shortage. That is why the Aquaduct team came out into an idea of creating the Aquaduct Mobile Filtration Vehicle. The mobile carries along with it a large tank and the smaller one called the clean tank. While peddling, the pump attached to the pedal will draw water from the large water tank, passes thru the filter and finally to the clean tank. This process can be while traveling, or while at halt. [Photo Credit : Nicolas Zurcher]

Designer : David Janssens, John Lai, Adam Mack, Brian Mason, Eleanor Morgan and Paul Silberschatz
Gas prices in the market are really high, that's why car manufacturers did not stop developing a car that will serve as an alternative on our current model that slurp large amount of gases daily. Just like the new all MINI Cooper electric car by BMW. This car is in compliance to California's strict emission regulations, wherein car manufacturers are required to build and release zero emission vehicles in the state.
This new MINI Cooper electric car will let people save a lot, for they will not be purchasing the ever high priced gases anymore. However, its sad to know that BMW will only release a limited number of these electric cars.
Being hippie and earth friendly is now easy to achieve. If think being earth friend will sacrifice your chance of being hippie, you are wrong. With Dell Studio Hybrid Mini-PC is the hippest and the coolest PC I have ever seen. This mini-pc is perfect for homes and colleges with minimal space. The Dell Mini-Pc is 80 percent smaller than the standard desktop and uses 70 percent less power. In addition to that, the Dell Mini-Pc's packaging is 95 percent recyclable, plus a system recycling kit is also included in the features of this Mini-Pc from Dell. Now who would say that being hippie and earth friendly is not possible?
A cool and eco friendly back to school bags are perfect for those who want to help save the earth without compromising of being hip. The Noon Solar is an stylish photovoltaic solar powered bags. Tailored with creative design, I am sure this bag will surely hit the market especially those people who are earth friendly and wants to share on the eco awareness programs we have at present. So why use those bags that do nothing to our community? Go for the eco friendly one by using the Noon Solar bags. Look good and do good at the same time. Isn't it a good feeling to do good without sacrificing your desire of getting hip.
How is it going to have a unique phone in your home with the same function as your regular phones? The FuChat is what I am talking about. It is an eco-friendly phone made of biodegradable plastic and aluminum for the inner frame, for added durability. This phone can sense somebody's feeling by changing its display, text, sound, lights, and color of the phone, when the phone detects some change of emotion or body temperature of the user. This phone is perfect for people that need to have some anger management. The FuChat, designed by D-Link, will help them remind of how they are feeling today thru the phone appearance and display. The FuChat can receive and makes call like the ordinary normal phones. Isn't it amazing to have a phone that will tell you how you feel today?
Serves primarily as an experimental design lab based on Joshua tree, CA in 2003, this soft shelled structure from EcoShack now became one of the favorite outdoor shelters by many architects, designers, artists and others. It has an area of 120 square feet, which is large enough for you to move around. Feel the breezy air through its circulating chimney effect on the top part of the structure. Made of elegant wood platform, strong bamboo structure, an a protective weatherMax cover, the shelter takes only half an hour to assemble. Perfect for people who want to have some peaceful gathering or just a simple get together on their garden or backyards.
Check out this new fun way to reach from one place to another. "The Shweeb", (Pedal Powered Monorail) is really cool and best example of green fun. This concept can surely change the way of public transportation. If you are planning to stay in a futuristic city or town then it will definitely have this amazing concept. This monorail consists of 200 meter long overhead rail circuits that vary in height. This Pedal Power concept is very efficient and good in performance. Once you have entered in this monorail, you will just feel like you are having a roller-coaster ride.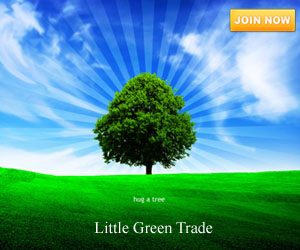 Our Recommended Partners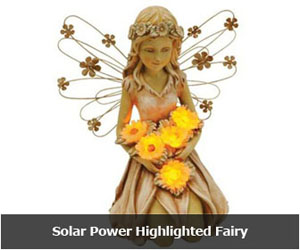 Advertise with us
Archives
Social Networks