Place your electronic equipments passively to the new eco deco collection. A cabinet full of elegance that is perfectly suits every contemporary home's living room. The Eco Deco collection, designed by Bouchti Amin, goes fairly beyond the traditional cabinet, because the Eco Deco collection is not only a cabinet that will hold your appliances, but a combination of style and beauty that is smartly hidden in the unit and will surprisingly appear only when it is needed. Add more beauty in your homes now, and own one of the elegant Eco Deco collections. Its sleek design and useful purpose will surely give your modern homes a new and elegant look.
Don't ever walk in the dark ever, or find your thing no harder already because tri-solar LED flashlight is already here to light up your ways. This is not just like the traditional flashlight we are using because it has three panels that made your flashlight works even better. However each cell can be used alone too, but its better the three of them are used together in one. Tri-solar LED flashlight has a built-in 700mAh/4.8v Ni-Hi rechargeable battery, LED lighting with 1 LED on, 3 Leds on, and 3 Leds flashing. It also has monocrystal silicon PV solar panel, and a built-in DC port for charging other devices like mobile phone. [ProductPage]
Great Britain's Axon has proudly announced its new affordable, 100mpg, carbon-composite passenger car. This car has low emission and its frame is only 40 percent as heavy as the usual cars made of metal. With today's high prices of gas, this technology from Axon will surely help our passenger driver's fellow citizens. However, this technology from Axon is not only for drivers but also for private car owners, because Axon is planning to release a two-seater car by 2010. Its nice to know that car company are always looking for ways in creating energy saver cars. They are not just helping our people save on their daily gas expense but also they are helping our mother earth.
Another earth friendly car from Ford is now ready to sell in Europe. With the price for their French clients that starts at €11,700 for the gasoline variants and €13,700 for the diesel ones, Ford Fiesta will surely satisfy your cravings for an eco-friendly car. And to prove that, Fiesta's gasoline engines produces CO2 under 140 g/km and start with two 1.25L options, with 60 or 82 hp. With today's situation of our environment, I can't wait to own one of these new models from Ford. Aside from its eco-friendly concept, its sleek and sporty design, made this car a must own.
It is nice to know the technology makers are now considering of manufacturing an earth friendly products. Just like this new concept from PolyFuel in partnership with Lenovo. They have just recently announced about their working prototype for a Lenovo T40. The prototype uses a direct methanol fuel cell (DMFC), in which the methanol is converted into an electricity to run the computer.
With this technology, the users can benefit of a renewable fuel that can be refilled. In addition to that, a single cartridge is expected to provide 10 hours of battery life and those 10 hours are most likely not running at full capacity. With all these features around, Lenovo T40 will surely a must Laptop.
via GreenUpgrader
Proxima will definitely be the answer for the growing rate of motorcycle incidents. A concept by Alvino Design, the Proxima is a two-seater hybrid vehicle with a car view in front and a motorcycle look at the rear. This unique concept from Alvino gives its rider a chance to enjoy the two-wheel feel of a motorcycle while keeping them safe and comfortable as if they are in a four-wheel vehicle. When driving a Proxima, safety gear like motor helmets will not be needed anymore, because riders in a Proxima are all in-tucked with a fully enclosed cabin as if they are inside a car. Now who would say that a car and a bike could not be enjoyed together in one?
Eco Top is again another masterpiece green creation from Klip Bio Technologies. Made of long bamboo fibers, eco top is durable, sophisticated and elegant. Since it is made of bamboo, the eco top is scratch resistant and has a rate of less than one percent water absorption. Fabrication and installation of the eco top is just as simple as the typical woodworking tools that are used to customize butcher-block surfaces. Eco top is composed of FSC certified fiber that is a 50/50 blend if sustainable bamboo and post consumer recycled paper, which made it features as one of the Top Ten Green Building product of 2005 by Sustainable Industries Magazine.
Source : KlipBio Technologies via Trendir
Roots have not given mush attention by many of our brothers and sisters all around. They are being considered useless to many of our friends. However, root of the earth bench proves it not to everybody. Each of these benches is handcrafted with its own distinct shape and character, which made this masterpiece unique and artistic in look.
Protectively coated with lacquer, the root of the earth bench still suggested to be placed in a covered area when the weather turns out to be unfavorable. This is also best placed indoor, to add more eco friendly atmosphere to your home. You can order the item online and they will have it shipped to your doorsteps.
Source : VivaTerra [ProductPage]
Foster with partners presented their new development proposal for the Italian seafront to connect the town and waterfront. The proposal promises to enhance the green-minded plan of this vacation spot. Rimini already has existing boulevards, and Foster's proposal is not only for a specific building, but also for the whole development that comprises the building and a new seafront that connects to Rimini's boulevards. The proposal will be using current earth friendly technologies like the rainwater collection and solar photovoltaics. And not just that, the proposal plans to establish a long term environmental strategy for the city. If this proposal of Foster and Partners will come into reality, it will surely be a hot spot for travelers.
It is now undeniable that our cities have been full of buildings and business infrastructures. However, how about having a farm in the building next door? Architects, designers and agriculturists in New York have collaborated that resulted to an idea of creating sustainable urban farms.
Some leaders are now considering of studying the idea in the future, and soon will come into reality. How I wish that this idea would be built soon, so that vegetables will be available immediately, and of course prices will maybe a bit lower, for travelling will not be needed anymore to bring the vegetable right at your doorsteps.
Source : VerticalFarm via ApartmentTherapy
Our Recommended Partners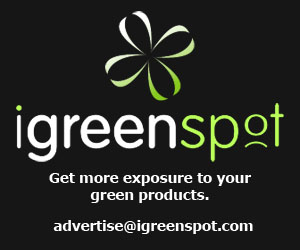 Advertise with us
Archives
Social Networks