Amazingly unique and earth friendly, Israeli designer Nil Ohayon designed the furniture named Recycoool. Made from bulging car inner tubes, the Recycoool was purposely made so that the average people can now afford to have contemporary and elegant furniture at an affordable price. Inner tubes are inserted through and around the metal tube framework and will be inflated to form the desired shape. I find it elegant and fashionable. In addition, it is easy to replace it the moment it will tear out, and I guess it is also easy to maintain its appearance. I just wish that this furniture will be available worldwide.
Source : Recycoool via GreenUpgrader
The BigBelly is a trash receptacle that is totally solar powered. The BigBelly can take up as much space as the normal trash receptacle but can accommodate up to five times more than the normal receptacle. This feature will lessen the pick-up interval of the waste collection truck and will eventually help lessen green house gas emission. However, too much amount of wastes may cause some foul odors and will eventually cause some air pollution. But if something can be done to avoid the spread of foul odor, then the BigBelly is top notch. Perfect for school campuses and public places.
Various solar bags has been out in the market for quite a while already but none of them is made of recycled materials. The Sakku Solar Bags has made a difference from them all; it is made from recycled materials that made these bags an earth friendly twice the time being solar powered and made from recycled materials. What makes these bags less favorable is that, at the moment, it is only available in the UK. Since the bag is made of used old sails, each of them is individually stamped with the name of the lake or sea where the boat was located and used.
via Coolest Gadgets
A successful product of Bezalel Academy of art and design in Jerusalem, Dima Dadshev did a new design called the Panotram. An electronic tramway has a unique zigzag design that encourages every passenger to interact with each other; they are either inside or outside the vehicle. The tramway has is very spacious inside which gives every passenger a chance to roam around while traveling. The Panotram is designed in accordance with the latest technological developments we have currently. This contemporary, elegant, and unique design of Dima will surely attracts more people to get in the tram and enjoy their travel. This wonderful designs deserves a try, for it looks comfortable to travel with it.
We all know that being an eco-friendly person will also allow us to save some small amount. However, being eco-friendly free of charge is such a great opportunity to avail. People from Dublin are very lucky to have the Ecocabs, an eco friendly cab that allow people to hop in free. Available between 10am and 7pm, I can never think of a way of not being eco-friendly this time. I hope this practice will also be available worldwide so that we all be fighting against global warming together. Hop in now to Dublin's ecocabs and be an eco-friendly individual without spending a penny. For short distance city centre travel Ecocabs are available free of charge to the public every single day of the week between 10am and 7pm!
Grilling is one of the favorite dishes I have. I usually use the traditional grilling process with the use of a fire. This may sound unfriendly to the earth but I swear the taste is exceptional. However, Helios is now here to help us continue our love of grilling but in an eco-friendly manner. Helios is a griller with a reflective solar dish that will allow sunlight to focus onto a solar receptor and will transform it into a usable energy. In addition to that, if the weather is not nice enough and still wants to grill, the product has a retractable plug that serves as an alternative source.
It is amazing to hear that a product that will allow to charge up your laptop even when in use. And not just that, because the battery life of your laptop will be extended up to 6-10 hours. The product that made all these wonderful things possible is the apple juicz. Perfect for your Macbook, nacbook pro, and macbook air, the juicz has the capacity to give a total of 12 to 16 battery life. If your stock macbook air recharges for four hours with the use of an AC wall adapter, the juicz will only do it for three hours. The juicz has solar panels that will collect energy from the sun.
[ProductPage] via AlternativeConsumer
The IQ from Toyota is obviously a small yet elegant four-seater car that will soon be on our busy street daily. Originated in Japan, the Toyota IQ has J-Factor influences at it. Because of that factor, Toyota is being manufactured with modern, attractive, and globally appealing appearance. The Toyota IQ is small however its spacious for the comfort of its passengers. Toyota IQ's 50/50 split rear seats give its user more luggage capacity by separately folding it. The rich chocolate-plum color interior finish made the IQ more desirable to own, especially to those families with little angels who usually mesh out inside the car.
It's nice to know that even the computer peripherals are now becoming earth friendly. Just like what Fabrik has created. He had designed Fabrik's Simple Tech Turbo. It is a hard drive designed with rippled side to disperse heat and will eventually terminate the need of a fan. Fabrik's simple tech turbo is made from a recycled aluminum and bamboo. This hard drive will surely be a hit in the market, since most of our fellowmen are already earth conscious nowadays. I would love to own one once available in our market. This will save energy and will save the earth.
Water is the most important thing in our daily lives. This is what we use to rehydrate and sanitize our self. Today, it seems like we do ran out of water already. Many areas all over the world are experiencing water shortage. That is why the Aquaduct team came out into an idea of creating the Aquaduct Mobile Filtration Vehicle. The mobile carries along with it a large tank and the smaller one called the clean tank. While peddling, the pump attached to the pedal will draw water from the large water tank, passes thru the filter and finally to the clean tank. This process can be while traveling, or while at halt. [Photo Credit : Nicolas Zurcher]

Designer : David Janssens, John Lai, Adam Mack, Brian Mason, Eleanor Morgan and Paul Silberschatz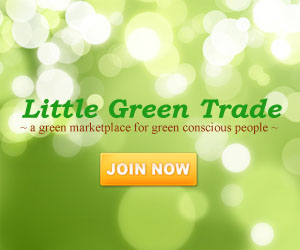 Our Recommended Partners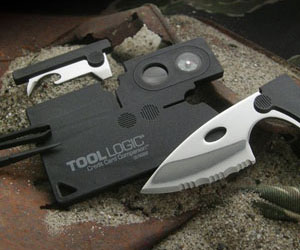 Advertise with us
Archives
Social Networks