Eco friendly furnitures by NaturesCast are manufactured with the use of dry leaves, dead twigs and barks from the wonderful forest of Compostela in Cebu City. With the intention of recycling the loads of garbage they have in their community, Catherine, a co owner of Nature Cast together with Pete, decided to think of some ways to make use of those garbage they have and then came with these contemporary, sleek, elegant and eco-friendly products. Their furniture line is perfect for modern homes, especially for those who have toddlers that tend to mess out anywhere. I find it safe enough since it is not made of fabric.
Source : NaturesCast via Contemporist
The Singapore Institute of Architects will be holding another edition of archifest which will feature eco-friendly designs in accordance with the motto of the activity which is "man + environment". One great entry is from Chang Architects called the Jalan Elok House. Another entry is from the RSP Architects, wherein they designed the Lasalle College of the Arts.
This activity will surely be a successful one since creating eco friendly designs is the most common trend nowadays, and just simply a trend, but instead, it also has a great purpose of saving our mother nature. Archifest will be happening on October 6-24, 2008.
TOTO Axiom faucet is an eco friendly sensor faucet with contemporary design, perfect for modern bathroom in your house. This faucet has a revolutionary EcoPower self-generating hydropower system, and it has a smart sensor that sets its own range without the need for you to adjust. TOTO is a company known for its quality and elegant design of their product, and now they are also creating products that is environmentally friendly for a better earth.
via HomeDosh
As the name suggests, the "Guru" which means master in Hindu's culture, is aiming to be the new tutor for the taps and fittings of the new generation. Designer Ernesto Messineo from Italy, designed the Guru. This product tends to save up water supplied in lesser quantity and without any spill out. Another feature the Guru has is its function of letting just the right amount of the water goes down from the tap, unlike the ordinary taps that let the water flows freely. If you are into water saving, have the Guru taps installed in you ordinary taps and effectively save from you monthly water bill.
Casa Tolo is designed with the purpose of using as a vacation house for the architects wife, children, and cousins, the Casa Tolo is located on one of the steep hill northern Portugal. Normally, architects use to fight with natural environment, however Siza did in contrast. He embraced it and uses the slope as the buildings main feature. This unique home created by Siza begins at the top of the hill, and slowly show off its beauty as you go down the outdoor staircase. Despite of being the son of a well-known and award winning person, the house has a tight budget of $150,000, no so expensive for an eco friendly building.
Solar powered neck tie is a unique way of charging your gadgets while being on the go is through your solar powered clothing. The solar powered neck tie is just one of the products discovered by a group of researchers from North Carolina University. This design uses the process called "digital printing" in order to leverage the blocky solar panels to the neck ties and jackets. The concept is great with no doubt, however when it comes to the physical appearance of the product, this may result into a slight unwanted look. You can take the neck tie as an example. If you take a look at it, you can never tell it's a tie maybe not unless it was being used, pretty cool gadget.
via Gizmodo
As we all know wooden shipping pallets are usually been thrown away after each use or when it started to rip off. Good thing Studio Mama had thought of some ways in recycling these used wooden shipping pallets into a useful chair. The chair's design may look less attractive, however, knowing that it is made of used shipping pallets, you will start to love it. I guess the designed is perfect for those who loves to just simply relax and unwind while having their favorite drink or paper to read. But for other purposes aside from the what I have mentioned, I find it less preferable.
Source : StudioMama via ApartmentTherapy
As gas prices continues to soar high, it is a good thing that somebody's thingking of goos alternatives on vehicles that needs gas. One great example is the creation of the Cityspeed by industrial designer Michael Young. Created for Taiwanese bicycle manufacturer Giant, the Cityspeed is perfect for people in an urban area with the love of saving from gas and the nature as well. With LED headlights and tail lights integrated into the frame, this bicycle is simply good enough for daily use and even at during at night. With its official launch in Tokyo this October, I'm sure this will be another big success for Young and the Giant.
With the use of eco2 recycled cotton, recycled soft drink bottles, or PET bottles, the Bella Bed form manufacturer Bella Creature Comforts is definitely a good bed for your pets. The recycled cotton fiber outside and the PET in the inner part will surely provide the warmth that your pet is needing. This eco friendly bed is shaped to to fit your pet's body giving the most comfortable sleep that they need. Show your pets that you love them by having this cozy and stylish coil shaped Bella Beds. Available in colors brown and blue, the Bella Bed has small, medium, large, and double XL sizes with prices starting at only $79.99. [Click here for more details about Bella Pet Beds]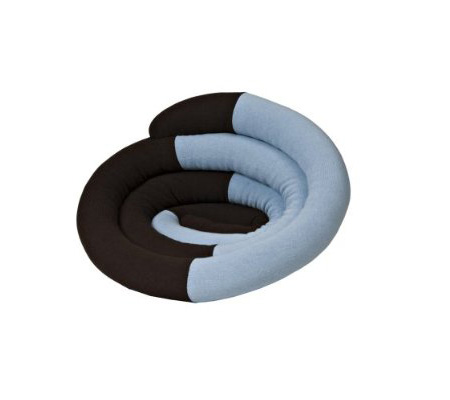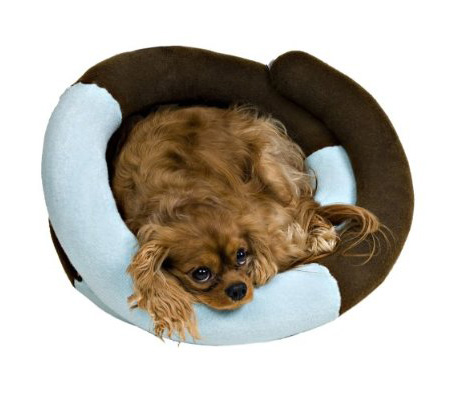 We were amazed hearing this recyclable USB drive available in the market today. The EarthDrive is a flash memory drive that allows each users the ability to maximize their ability to recycle and help save the earth. The physical appearance of the EarthDrive is very fashionable and attractive. In addition to that, the product is easy to use. The EarthDrive has a unique and exclusive ATP feature and is a waterproof, dustproof, shockproof and ESD (electro-static-discharge) proof. Using the EarthDrive makes you an eco-friendly, fashionable and tech gadget enthusiast at the same time. We cannot wait to own one of the EarthDrive available in the market.
Source : EarthDrive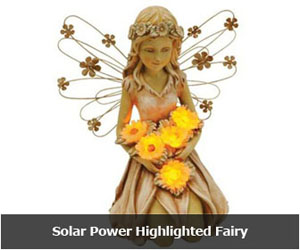 Our Recommended Partners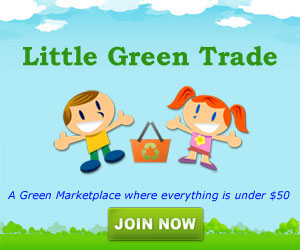 Advertise with us
Archives
Social Networks