Another concept of an eco friendly car is now about to hit the road. Some thinks it would be impossible to come into reality however many are excited to see it coming. Aside from in futuristic evolution of design, the Peugeot Shoo also has a solar roof to collect sun rays converting it into a useful energy for the car's use making it an eco-friendly one. With the features mentioned above, who would ever want to ignore it once starting to hit the road? The look alone is hard to ignore, what more if people will know that it is a zero-emission car.
Nature lovers such as the mountain climbers, hikers and more normally use tents. They use tents not only for their temporary shelter but also they used it as mats, bags, covers and even coats. However, none of them is using a tent made of recycled materials. This is what the manufacturers Nemo and Big Agnes are introducing in the spring of 2009. With Nemo, they will introduce their 2-person OZ – a three-season tent made of recycled materials and is freestanding. On the other hand, The Salt Creek from Big Agnes is another two and three person tent made from recycled materials.
via Keetsa
I am so happy to hear with the new passed bill aiming for the safety of little ones. The safe toy bill requires toy manufacturers to eliminate LED contents in toys for kids below 12 years old. With this bill, I will now be confident enough to buy any toys for my toddlers. There will be no more worries about them eating or biting on their toys when playing. I just hope that all of the toy manufacturers will be responsible enough to comply with this bill for the safety of my and our kids. Thanks to this bill, because millions of kids all over are now safe. [Click here for more details about Alligator Pull Toy]
Energy will never be a problem anymore with the new Sun Table. Place the sun table outside during the day to have it charged, and use it during the night. Perfect for your laptops, cellphones, lights, radios, water purifiers and more. You do not have to worry about the table in different weather condition because, it s designed for weather-resistant and ease of use, and all the electronics are designed for outdoor use. The table is designed for sustainability. Aside from that, it is also is a non-polluting source of energy and can be disassembled for recycling. A charged battery of the table is capable to power a laptop of more than four hours.
It's a big investment of change for IKEA, when they announced their plan of investing $77 million for their GreenTech energy fund for their goal of producing solar panels, efficiency meters, and energy efficient lightning. IKEA may spend a large amount of money however; the contribution they can bring to the society is priceless. They bring a permanent solution to our nature's problem in gas emission. Its so overwhelming to hear that mostly of the people today are very much aware of the situation that we are currently experiencing and almost all of us are now cooperating in fighting it. Let us all support projects as what IKEA had.
As far as big-box retailers go, it's hard to dispute the sphere of influence that IKEA casts over the world market. Striking a golden balance between quality and affordability has allowed the furniture giant to build an extensive network of 270 stores in 35 countries, attracting half a billion customers every year. IKEA's recent investment is exciting because it stands to mobilize these massive distribution channels towards the proliferation of green technology.
IKEA's GreenTech fund was established eight months ago and is looking to invest in up to ten startups over the next five years. These investments will focus in five key areas: solar panels, alternative light sources, product materials, energy efficiency, and water saving and purification. IKEA hopes to bring its first wave of green tech products to market within three to four years.
via CleanTechGroup and Inhabitat
Discover the super cute packaging that can be use to pack your gifts to your love ones and friends. It can carry small items like a necktie, scarf or hankies. The Gen-u-ine is made of wood, polished to make it more presentable. Its sleek design adds the beauty of every gift. Do not consider gift packages as just a simple packaging material, however consider it as the most important part of the gift, for it is the front liner and will be the first part to be seen. From this time on, present your gift with art and beauty using the gen-U-ine new and cozy packaging.
China has been known to have a polluted air for many years now. However, their courage of building an eco-friendly Olympic village will definitely change the image of China as the main contributor to our green house gases. They have used various eco friendly materials and processes to run the Olympic village. One sample of it is the hot water used by the athletes are all solar powered. Buildings are also using earth friendly materials like ethylene tetrafluoroethylene or the ETFE, and some green tech such as the solar heating, solar hot water, and the solar thermoelectric cogeneration. I am sure, through this sep made by China, there will be a big chance for them to be the most eco friendly country.
1. Beijing National Stadium – Bird's Nest
Home of both the Opening and Closing Ceremonies, this stadium will also feature the track and field and soccer events. With roughly 11,000 in temporary seating arrangements for the Olympics, it will have 80,000 permanent seats. Dubbed the Bird's Nest, the structure takes on the appearance of a nest as interwoven structural elements of the facade camouflage the structure underneath. Beijing National Stadium was designed by a consortium of Herzog & de Meuron Architekten AG, Arup Sports, and China Architectural Design and Research Group. The Bird's Nest is supposed to gather roughly 70% of the water needed to run the facility.
2. Beijing National Aquatics Center
Also known as Water Cube, the National Aquatics Center was designed to resemble a cube of water, or bubbles. The bubbles are made of a transparent plastic called ethylene tetrafluoroethylene (or ETFE) which is filled with air and attached to a steel frame surrounding the edge of the bubble. The Water Cube is expected to be 30% more energy efficient than a standard building of similar size. The building takes on different colors from LED lights, which are super efficient. Water Cube was designed by Arup, PTW, and China State Construction and Engineering Corporations.
A car for the music lover is I want to describe the 2008 Audi O concept. Aside from its elegant and fashionable look, the 2008 Audi O has a powerful sound system and an internet connection for your music downloading needs onto the car's built-in 650 GB hard drive. Another thing that music lover and partygoers will love about this car is its ability to connect with other Audi O car thru a Bluetooth system t play their favorite music over a wider range. To make it possible, one host Audi is set to be the source of music, while the others will served as speakers. Now! Isn't that nice enough?
It is now time for the women to be techie and earth friendly at the same time without sacrificing its sense of getting fashionable. This sexy solar bag for women has mini solar panels that will collect sunlight and transforms it into a usable energy for your daily gadgets use. If you are not yet aware, this solar handbag can charge of up to five gadgets and devices. Having this useful and fashionable bag will now eliminate the need of rushing to the charging stations just to charge up our electronic gadgets. All you have to do is just continue your fun under the sun and the solar handbag will take charge of your gadget's charging needs.
This high-tech bag's outer surface is covered with solar panels that absorb the sun's rays and create electricity used for powering everyday gadgets.
But you won't need to leave the bag sat on a Starbuck's table whilst you charge your iPod, because a USB port protrudes through the bag's lining that allows you to plug-in and charge-up your gadget whilst it's inside the bag.
Power Purse was designed by US student Joe Hynek, aged 29. He told the Daily Mail that the bag takes about two hours to charge a mobile phone – provided it's sunny outside, of course.
"The shape of it is designed so it can sit on a windowsill and charge while you're at work," he said. "My goal is to use solar cells in a way that's unobtrusive to fashion while making something useful".
The Power Purse is expected to be available in the UK by December, priced at around £150 (€180/$300).
via Hardwaresphere and RegHardware
We all know that air conditioners are one of the top contributors to our green house gases and the ones with the largest electricity load on our homes. This will never be a problem for us anymore because GreenCore Air releases a new product called the gc102000 solar air that has the ability to heat and cool 600 square feet rooms. A solar air conditioner has two models, which is the fixed version and the portable one, this amazing air conditioner from GreenCore can operate from a 170-watt solar panel. When using the GreenCore air conditioners, you will save not only yourself from high power cost, but also you will contribute a lot in saving mother earth.
Source : GreenCoreAir via GoGreenSolar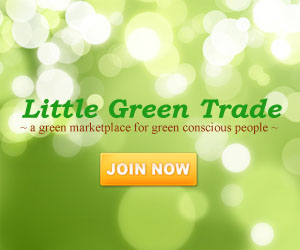 Our Recommended Partners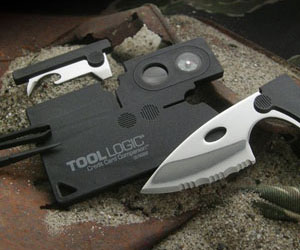 Advertise with us
Archives
Social Networks