Serves primarily as an experimental design lab based on Joshua tree, CA in 2003, this soft shelled structure from EcoShack now became one of the favorite outdoor shelters by many architects, designers, artists and others. It has an area of 120 square feet, which is large enough for you to move around. Feel the breezy air through its circulating chimney effect on the top part of the structure. Made of elegant wood platform, strong bamboo structure, an a protective weatherMax cover, the shelter takes only half an hour to assemble. Perfect for people who want to have some peaceful gathering or just a simple get together on their garden or backyards.
Check out this new fun way to reach from one place to another. "The Shweeb", (Pedal Powered Monorail) is really cool and best example of green fun. This concept can surely change the way of public transportation. If you are planning to stay in a futuristic city or town then it will definitely have this amazing concept. This monorail consists of 200 meter long overhead rail circuits that vary in height. This Pedal Power concept is very efficient and good in performance. Once you have entered in this monorail, you will just feel like you are having a roller-coaster ride.
People of today are well educated already on being an eco friendly member of the community. Various earth friendly inventions are now out to save our mother earth. Just like this eco-friendly umbrella called the Bamboo Brelli. Its elegant looking frame was made of umbrella and the fashionable clear canopy is a unique bioplastic, which is biodegradable in less than five years. This umbrella is unique and nice. However, I don't think it is durable enough for everyday use. This might be best for indoor purposes like décor. I remember having a bamboo umbrella before. My sister in Japan bought it. Since its canopy is made of paper, we had it as one of our decors at home.
Gold is obviously one of the precious stones that people loved. Producing Gold will cause deformation of our landscape. The typical process is to blast off the hole to pulverize the dirt, and then water is added, and finally add the solvent to produce some gold. However, Toby Pomeroy had rescued our lands by creating nature-infused silver and gold jewelries without compromising its beauty and elegance.
Toby contacted various suppliers to supply him with reclaimed materials and many have responded. With the reclaimed materials he had collected, he was able to create precious jewelries such as rings, earrings, bracelets, pendants and more. Seeing his creations, you would never think the process it has undergone.
Something is coming soon to blow your minds. It is none other than Honda OSM (Open Study Model). This is a 2-seater convertible sports car concept which was introduced in 2008 British Motor Show, London. This hybrid concept car is designed by Offenbach, Germany with light weight, low emission and eco-friendly performance features. You will find it simple and clean concept with pearlescent white exterior finish. One similarity that you will find with your current Honda model is the digital dash. Nothing else can offer you such an amazing shaped vehicle than Honda.
All of us think that when our electronic gadgets malfunctioned, we can do nothing on its parts but throw it all away. That is what Ann P. Smith is trying to prove. By making little robotic like figurines made of broken electronic and machine parts, Ann was able to show us that, even broken parts and pieces have their own value. Because of her creations, Ann was featured in various magazines from around the world. A graduate from Rhode Island School of Design, Ann P. Smith was able to express her creativity and style and at the same time being earth friendly using recycled materials.
As time goes by, more and more people have the ability to buy their own cars, which lead the air pollution and lack of parking space. Designer Bailey came into an eco-friendly car concept called the BRB Evolution, a hybrid car that runs both with electricity and with hydrogen. What is nicer about this car is that, it can be folded up to 50 percent of its original size. Sound amazing but it is true. This concept from Bailey, will surely answers our problems in parking space.
In addition to those helpful features of the BRB Evolution, it also has a sleek design that will surely catch everybody's eyes. Very sporty and elegant, I can't wait to own one.
Fans needs to be plugged in order to function and will give you some air. However, power plug are not available when you are outside. To Solar Mini Clip Fan will solve this problem for you. It is a solar powered mini fan. Perfect for people who are constantly away from a power plug and in a poor ventilated area. The solar Mini Clip might be of big help. However, I find it very tiny and I am worried that it cannot give me the right amount of air I need. Other than that, the solar mini clip looks totally cute and fun to use.
[ProductPage] via LikeCool
Save on energy using Sanyo's solar cell charger. Designed to charge eneloop batteries, it allows them to be used up to approximately 1,000 times. The solar energy charger will collect solar energy through its panel surface and will charge in the internal lithium-ion battery. After passing through the lithium-ion battery of the charger, it will now immediately be transferred to eneloop batteries or external electronic equipment using a USB terminal. Another great feature of this solar charger is that, the panel surface's angle can be changed to adjust according to the sun's position, which made it possible to gather energy anytime of the day.
via BusinessWeek
Who would say that scrap woods are meant to be disposed off? Designer Amy Hunting prove this wrong. She had created the Patchwork Furniture series. Made from collected wood waste and off-cuts from factories in Denmark, and caved it carefully, Amy come up with an elegant items and useful things like her amazing chair, bookshelf and lamp. Therefore, the next time you will see some wood waste scraps, do not ever think of throwing them thinking that they are useless. You are completely wrong with it because, wood waste scraps can turn into an elegant masterpiece with the help of well-crafted and artistic hands.
Our Recommended Partners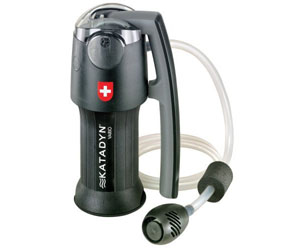 Advertise with us
Archives
Social Networks