As part of Siemens's aim to produce an eco-friendly cordless telephone designs, designers from Formwelt Studio has created the Gigaset Eco Visions, Leaf, and Solar designs that are made of recyclable raw materials, like the eco –plastic and liquid wood. These phones are using solar energy as their source of power. The Leaf model has a unique green design reminiscent to a leaf during spring. On the other hand, the Solar model uses all-over solar cells to sustain its energy supply. These models from Siemens really will answer our current issue with global warming and all the stuff. I will definitely purchase one for me when these products will be available in the market.
Just like the other Toyota products like the Toyota i-Real, Toyota PM, Toyota i-unit, Toyota i-foot and i-swing, the Toyota Winglet is just another unique creation for personal transportation. This Toyota Winglet has a body with an area like of an A3 size paper, with an electric motor attached, two wheels and internal sensors. Available in three designs, the S, M, and L, both have the same function but with center handles design differently. This vehicle maybe unique, however I do not find it useful. With a less than an hour life after an hour of charging, I find this product energy inefficient. However, this is perfect for short distance activity.
Being earth friendly, fashionable, practical and economical all at the same time is what the Nissan Mori can bring. It is an electronic scooter design for people of various built. The scooter, designed by Shane Crozier, can adjust to suit every rider it has. Maintenance will never be a problem with the Nissan Mori because it is being taken cared of by an on-board computer. With the Nissan Mori, you cannot just save on your gas but the earth as well. Hope this will be available soon in our market, for I would definitely love to own one. It will also save me from the heavy traffic during rush hours.
Most of the cities today are requiring every household to classify their wastes accordingly. Wastes are categorized as biodegradable and non-biodegradable. Some categorized it as toxic and non-toxic, while other categorized it as wet and dry. Categorizing wastes may require every household to have various containers for each category, and it takes a lot of space in your kitchen. The Household Recycling System will now eliminate this kind of problem in every home's kitchen. A product has a sleek and elegant design, yet has the ability of accommodating wastes of various classifications. It will not just add some beauty in your kitchen, but also will save from space and categorized your wastes accordingly as well.
Various cardboard furniture are going out in the market for quite a while already. However, the Shit Box seems to be the best of them all. The shit box can be ship flat to comfortable move from one place to another. It is also strong enough for use repetitively and can be recycled when its life span ends. Available £15.67 honest price, this cardboard furniture is pretty cheaper compared to some other semi permanent alternatives available. This earth friendly material is built by Brown Corporation, and is shipped with ten "poo bags" and when doubled, can be used as a handy stool. This product is perfect for those who want a recyclable material, with some durability for repeat use.
I am obviously excited to avail of this wind turbine from Magenn Power. Obviously, this will save us from the high gas prices. However, I am doubtful if this is available for individual consumers like us. I have a feeling that this is available for corporation or groups. By they way, it is still a helpful step to save from gas. Maybe household owners will just form a group to avail this turbine and have it distributed in each household. I find it very helpful to individuals, I just wish that this turbine is allowed to be install here in our place.
Fireplaces are important in every home especially to those who are located in cold places. However, burning wood inside your home is not eco friendly enough and not an efficient way to save from fuel. To address this issue, Finnish company Tulikivi has created the soapstone fireplace that is truly beautiful and fuel-efficient. In addition to that, Tulikivi's fireplaces are also recognized by the Finnish Allergy and Asthma Federation, and have earned point for a LEED certification. It's nice to know that you can now have a fireplace that is not only fashionable and elegant, but also an earth friendly one.
Source : Tulikivi via Ecofabulous
Designer Kevin van Braak have come up to an idea of bringing green living downtown with his wonderful creations called the caravan. It is a portable space wherein you can set-up your green space anywhere you wanted it to be. All you have to do is just park, open, set up the trees, and your already set for a green party place. It's great to here that almost all thing already have their own mobile version. Just like the mobile clinic, mobile library, and now we already have a mobile green space to use in areas wherein trees and other sources for green living is already rare.
Amazingly unique and earth friendly, Israeli designer Nil Ohayon designed the furniture named Recycoool. Made from bulging car inner tubes, the Recycoool was purposely made so that the average people can now afford to have contemporary and elegant furniture at an affordable price. Inner tubes are inserted through and around the metal tube framework and will be inflated to form the desired shape. I find it elegant and fashionable. In addition, it is easy to replace it the moment it will tear out, and I guess it is also easy to maintain its appearance. I just wish that this furniture will be available worldwide.
Source : Recycoool via GreenUpgrader
The BigBelly is a trash receptacle that is totally solar powered. The BigBelly can take up as much space as the normal trash receptacle but can accommodate up to five times more than the normal receptacle. This feature will lessen the pick-up interval of the waste collection truck and will eventually help lessen green house gas emission. However, too much amount of wastes may cause some foul odors and will eventually cause some air pollution. But if something can be done to avoid the spread of foul odor, then the BigBelly is top notch. Perfect for school campuses and public places.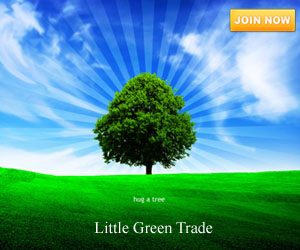 Our Recommended Partners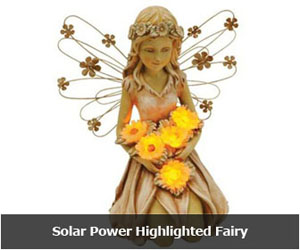 Advertise with us
Archives
Social Networks