Pet bottles and bottle caps are normally thrown away after each use. But this time, I'm quite sure that after seeing the creation of Lula Dot which is called the CAPtivate Lamp, no one wants to throw their used pet bottles and caps anymore. Lula Dot managed to create the CAPtivate in an attractive design that will surely catch everyone's eyes. Available at £115 that includes postage and packaging is already a great buy for this wonderful creation with approximately 40 bottle tops on each light, although to complete the beauty of the design by covering the light completely, you will be the one to collect your own caps.
Packaging service users are now becoming responsible by using the new creation of Audrey Blouin, using a simple and small sheet of corrugated cardboard. You may think it not going to work, but you are wrong. This simple packaging is very effective for protection of the compact fluorescent bulb, which is currently packed with plastic and a cardboard. The proposed packaging by Audrey may be an eco friendly one; however, thinking of a store's haggard condition, this packaging might easily wear out. On the other hand, it has a concept that will surely make our environment safe, so let us support on this proposal of Audrey Blouin.
Cabinets made of laminated bamboo plate are what the designer from Israel Yoav Avinoam wanted to share to all of us. This cabinet has preserved the qualities of the traditional wooden cabinet, yet presented in a contemporary, elegant and sleek design. It will surely give your homes a new look while holding up your television set and other things you normally put in your traditional cabinets. One more advantage of this cabinet made of bamboo plates is it surely is a lightweight item, since bamboo super lightweight. One more thing is that a bamboo is long lasting too and will deteriorate by itself when disposed off.
Are you tired already of transporting your transportable bed that is made of steel? Do it no more to day because a stackable bed made of cardboard is now available. Just conveniently unfold it if needed, and the spaces underneath can be a good space for storage. This bed is perfect for students who are in a dormitory that have very limited spaces. In addition, families living in the city with homes of limited spaces can also use this foldable bed. Moreover, since made of cardboard, this bed can easily be transported from one place to another. I would love owning this one intended for travel use.
From : it-happens
A pop up base and a pop up bowl made of cardboard. You might be asking if you heard it right. Yes, you heard it right. British designer James McAdam has designed this very portable cardboard. You can easily transport this product very flat, and unfold it to use. A very comfortable, nice idea and concept right there. The products are not just contemporary and elegant looking; these are also an eco-friendly one, because it is made of recycled cardboard, and since cardboard can easily deteriorate in just a short period, you do not have to worry when disposing it off.
Source : James McAdam via TrendsNow
A water purifier, air purifier, and a humidifier in one is what the Oasis brings. The Oasis works by naturally filtering the water into clean drinking water, and the water that are not drunk will be given to the plant which will be the one to cleanse the air and balances humidity. The concept maybe quite simple, but if you come to think of it, it is actually a clever idea especially for today's trend when it comes to clean and green living. Designed by Yura Lee, the Oasis is perfect for contemporary homes especially those that are in an urban areas.
Renault Ondelios is a concept car that will surely answer everybody's desire for a sleek and futuristic car designs. Its butterfly-typed side doors that adds its futuristic look is perfect for travelers that are into roads with wide areas. The Renault Ondelios is especially designed for long distance travel, and will soon be displayed at the 2008 Paris Motor Show. Its sleek design will surely catch everybody's eyes, plus its slippery and low drag body, and the canopy-style will surely be one of the features that people will love for this car. While enjoying your long trip and wanted to have a stop over, the butterfly-type side door will give your car and aircraft like look when opened, which is amazing.
Chair and stools upholstered with real tree bark is what the Belgium-based designers Draw Me a Sheep are presenting at the 100% Design London. The concept and the look of the chair is great. However, I wonder if it is comfortable to sit in this type of chair knowing the tree barks are rough. Other than that, the whole design is cool and the concept is great, as we all know that tree barks are just thrown away. At least this time around, designers have come to an idea of creating thing that will make tree barks an important part of it being the upholstery.
An eco friendly concept and techniques for the future is what the Hybrid Powertrain wanted to bring. The powertrain may not be as beautiful as the traditional custom engine; the designer is sure of it having a cool design that will attract every cool gadget lover people. The Hybrid Powertrain looks like a big bike and look hip and fashionable, especially those people who love biking. Designed with power elegance, the Hybrid Powertrain will surely be a hit, the moment it will start hitting our busy streets. People would love seeing these eco friendly gadgets coming out and helping our community by keeping it clean and safe.
Self-sustainability and green is now the most common concept every designer has in their minds. Various green and eco-friendly products are now coming out in the market; many of our fellowmen are now enjoying the benefits of living green and saving large amount of energy consumption. Joining the green loving people are the designers of Kieran Timberlake Associate. They have designed the Cellophane House – a prefabricated home created for the masses. The cellophane house can be built in amazingly 16 days and has a life of around 10 years. Another great feature of this house apart from the sustainable facilities is that, it can grow and shrink as families grow and shrinks as well.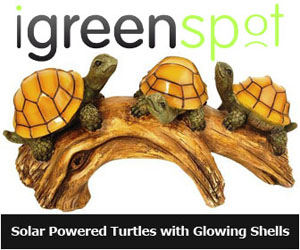 Our Recommended Partners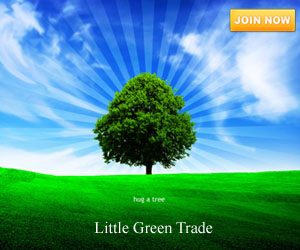 Advertise with us
Archives